Marina Milojević
|
05.17.17
|
03:57 PM
The house of Harry Winston has just unveiled the latest sequel to its Histoire de Tourbillon saga, which made its worldwide debut in 2009. Same as the rest of the range, the latest iteration of the Histoire de Tourbillon is a wonderful homage to one of the most beautiful and complex of all horological creations – the tourbillon. The much awaited annual favorite, Histoire de Tourbillon No. 8, has just been unveiled in two color variations, each available in a strictly limited edition of 10 pieces.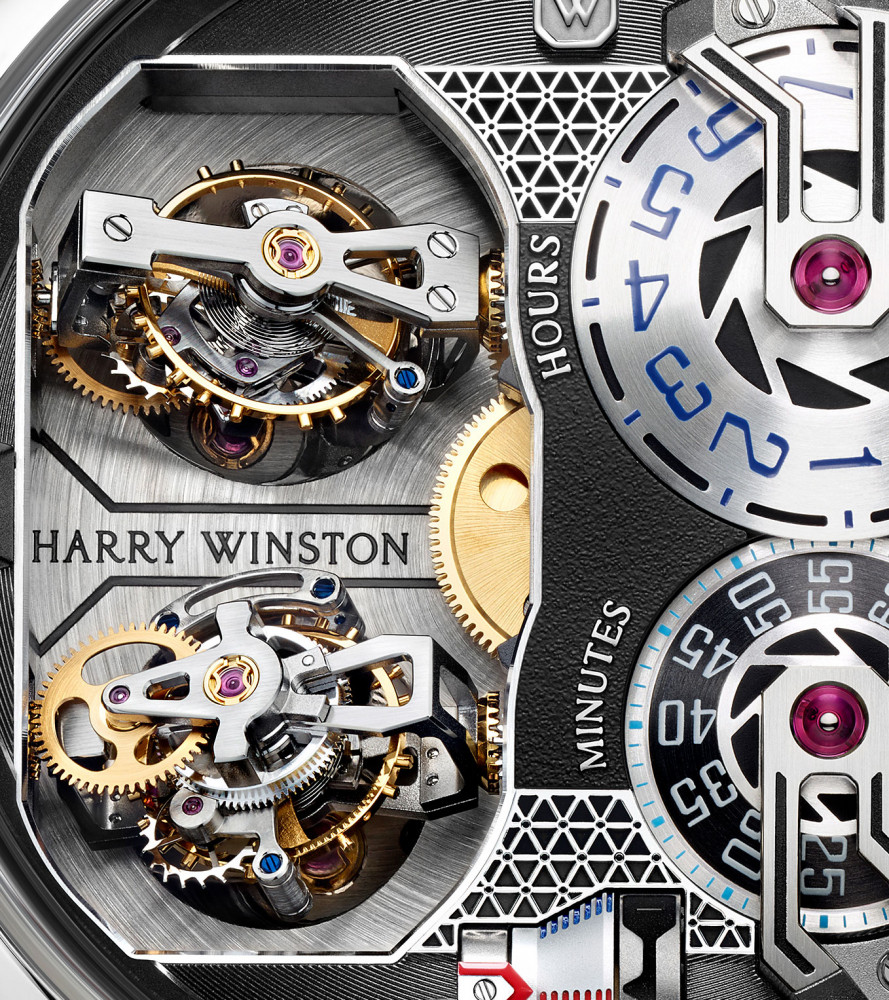 Same as the last year's edition, Histoire de Tourbillon 8 features a two-biaxial tourbillon design connected by a spherical differential. The watch face reveals two large tourbillon cages, which display time through the use of two off-center cones. Every 75 seconds, each tourbillon completes a rotation on a 30-degree inclined axis, while a second cage turns on its own axis, completing one rotation every 45 seconds.
The generously sized 51 mm case, with alternating polished mirror and satin finishes, is entirely made of white gold. The case features three distinctive Harry Winston arches located at 3 and 9 o'clock. The dial's entire surface area is a single component made up of 13 different elements, decorated with a variety of textures and finishes: sanded, grained, and satin textures, varnished components, honeycomb patterns, and engravings. There are also two conical discs, for hour and minute displays, which are made from aluminum.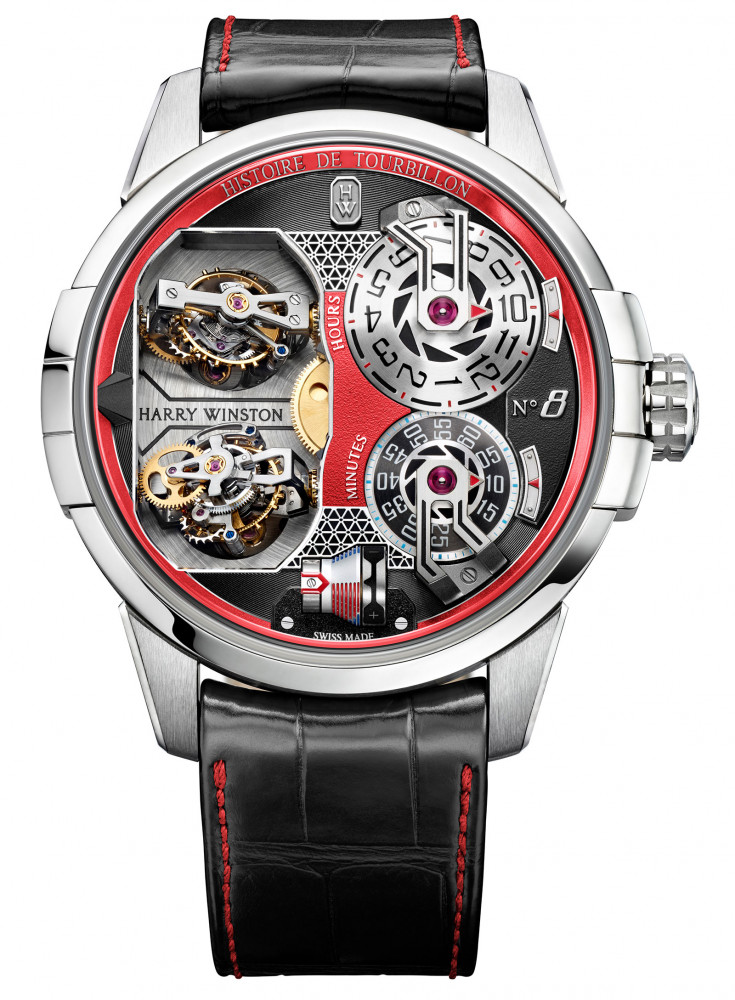 Harry Winston Histoire de Tourbillon 8 Red version
HCOMDT51WW004
The functions of the watch are propelled by the HW4503 caliber, which measures no less than 43mm in diameter. The movement is fitted with two rapidly rotating superimposed barrels, providing 55 hours of power reserve and regularity to the movement. The movement is made almost entirely from lightweight, rigid, and non-magnetic titanium, which is also used to assemble the plates and bridge. Thanks to titanium, each biaxial tourbillon weighs no more than 0.76 grams! The mechanism is assembled from 534 individual components, including 117 for each biaxial tourbillon, and mounted on 92 jewels. It beats at a frequency of 21,600 vibrations per hour.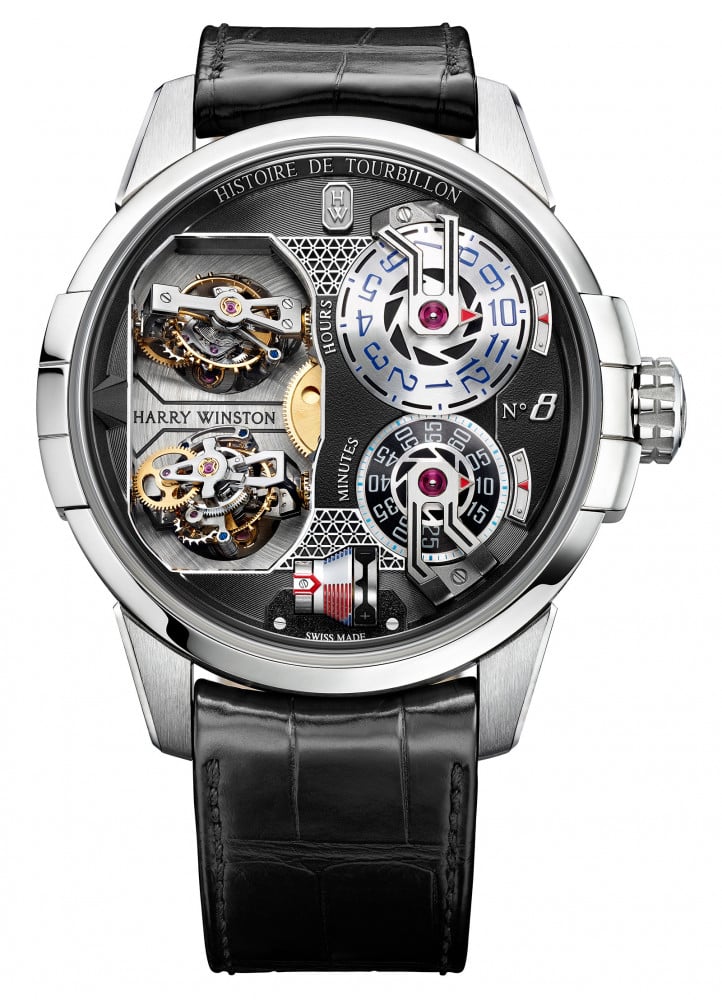 Harry Winston Histoire de Tourbillon 8 Anthracite version
HCOMDT51WW003
Harry Winston Histoire de Tourbillon 8 comes in two versions, each an exclusive 10-piece edition. The first variation is anthracite, while the second version features dark gray with intense red accents. These exclusive tourbillons are fitted on hand-stitched alligator leather straps with red or black stitching that matches the color of the dial. For additional information, please visit HarryWinston.com.



Advertisement
Right now 100+ watches on sale!
Latest News from Harry Winston