Marina Milojević
|
08.13.12
|
07:25 PM
Louis Vuitton has recently introduced a new watch model – the gorgeous Tambour Mysterieuse
Louis Vuitton is one of those companies that rarely issues a new model, but each time they do, they present something truly extraordinary. The same happened with Tambour Mystérieuse, which is definitely the most refined in the whole Tambour line. Tambour Mystérieuse also uses the the first in-house movement, which is, as you will see, extremely interesting and highly complicated.
In the words of the brand, the new Tambour Mystérieuse is inspired by the famous French magician Jean Eugène Robert-Houdin, the father of the modern magic. The line of inspiration reveals itself in a complication that completely conceals its own mechanism. If you look at the picture closely you'll see the hand-made caliber LV115 sandwitched between two sapphire crystals, but it remains a complete mystery how the movement is connected with the rest of the watch.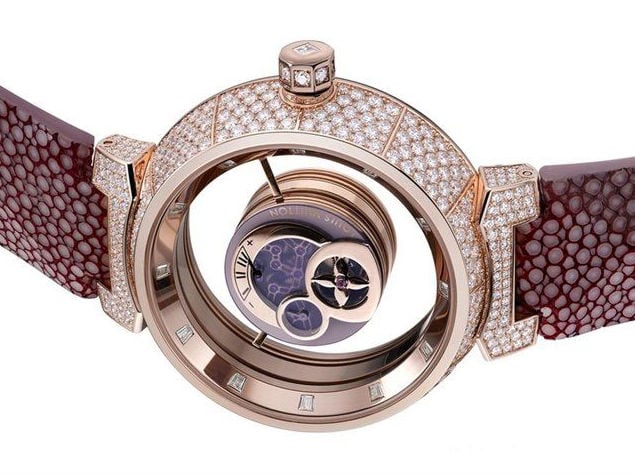 For example, there is a crown on the case, at its traditional position, but Louis Vuitton doesn't give us a clue about how it actually winds the mechanism. Could it be that the sapphire crystals are moving and winding the mechanism? I'm not really sure... To make things even more mysterious, the LV115 movement provides no less than 8 days of power reserve.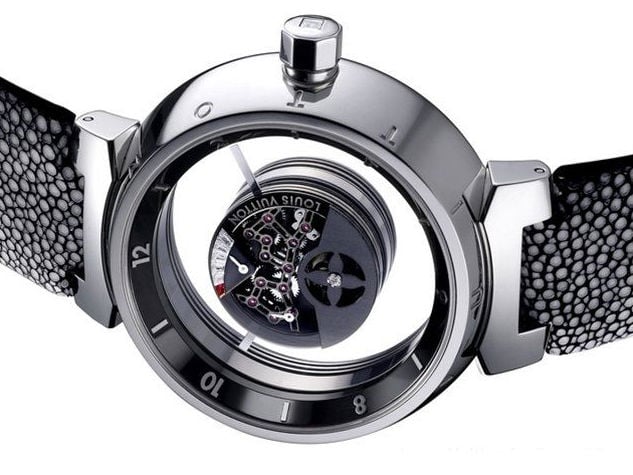 Louis Vuitton Tambour Mystérieuse is available in a number of different variants, each in the same-sized 42.5mm wide case. There are three design-styles available: "technical creation of clean, minimal lines; the second is classic, sophisticated, accented in brown or gray; the third, a supremely feminine model radiating an aura of jewelled artistry." The watch is available in yellow, red, or white gold, or platinum, but the brand also offers endless modes of customization. The customers can choose the the number of gem stones, to opt for diamonds, rubies, or sapphires, and even the shaping of the diamonds.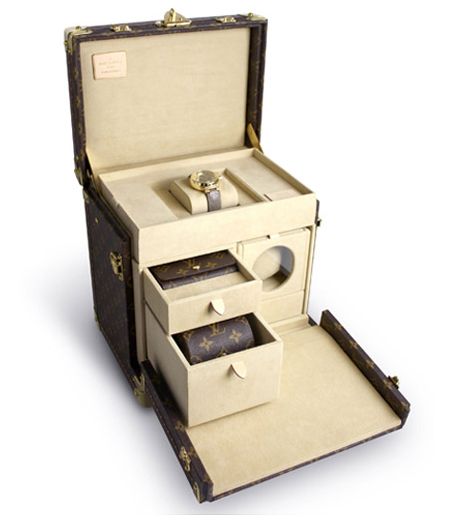 Louis Vuitton Tambour Mystérieuse takes about a year to make and it is available for the $265,000 asking price. The watch is presented in luxurious customizable Louis Vuitton leather trunk.
Author: Marina Milojevic
If you like our blog why don't you join our Facebook page or follow us on Twitter @luxoiscom.
If you use one of my articles on your own website or blog, then please credit me and provide a link back to the original.
Advertisement
Right now 100+ watches on sale!
Latest News from Louis Vuitton