Marina Milojević
|
05.29.17
|
02:14 PM
The famous Swiss watchmaker OMEGA has just revealed a new Speedmaster watch designed for t winners of the Stephen Hawking Medal for Science Communication. At a special press conference held at the Royal Society in London, the Starmus Festival has announced its new partnership of Omega. The unique festival, which unites science, art, and music, is born to celebrate science and the arts with the goal of bringing an understanding and appreciation of science to the wider, general public. During the festival, the Stephen Hawking Medal for Science Communication is awarded to individuals who promote science through many different disciplines such as music, art, and cinema.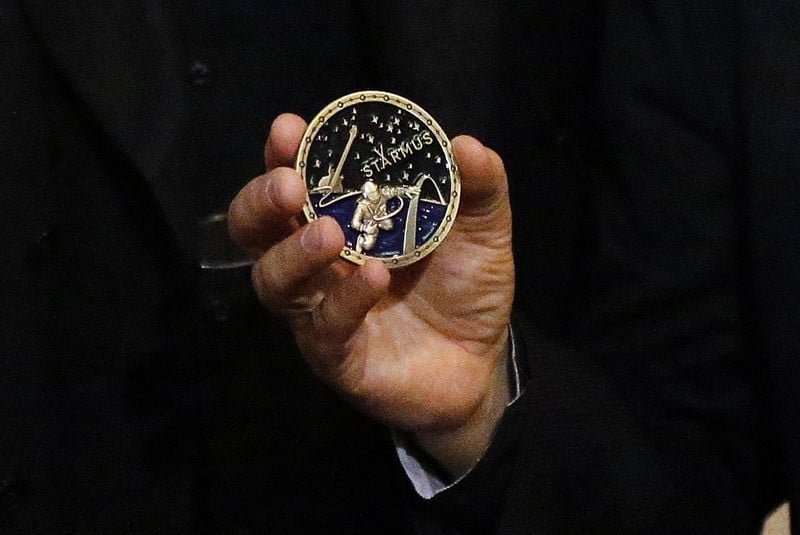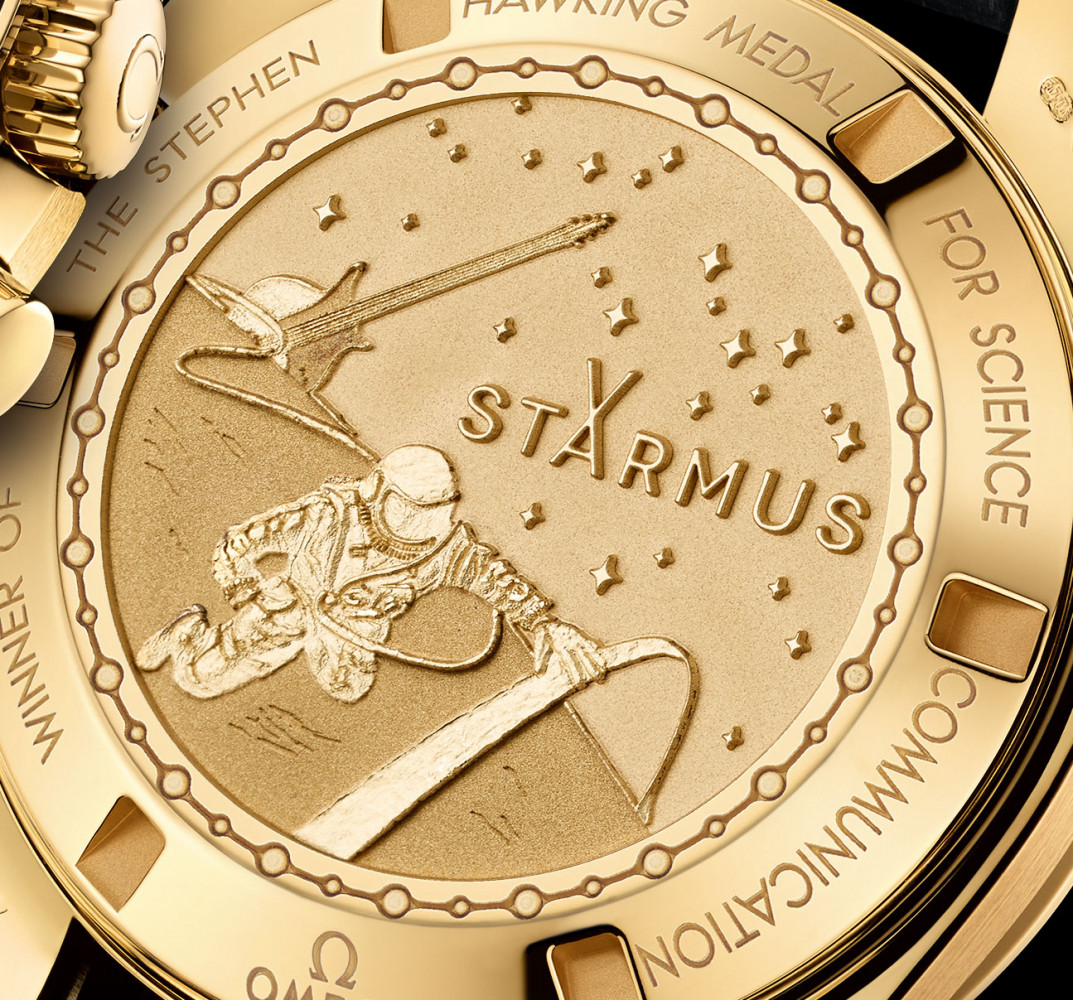 On June 20th, the winners will be selected from three categories: Science Writing, Films, and Music and Art. Each of this year's three winners will be awarded with a brand new 18-karat yellow gold OMEGA Speedmaster watch adorned with a commemorative engraving inspired by the look of the actual medal. The medal and the solid case-back of the new Seamaster timepiece both feature an image of the Soviet/Russian cosmonaut Alxei Leonov during the first ever human spacewalk, as well as the "Red Special" guitar of Queen's Brian May rising from the horizon. The reason for this honorable mention is because May, who attained a PhD in astrophysics from Imperial College London in 2007, is also one of the founders of the Starmus Festival!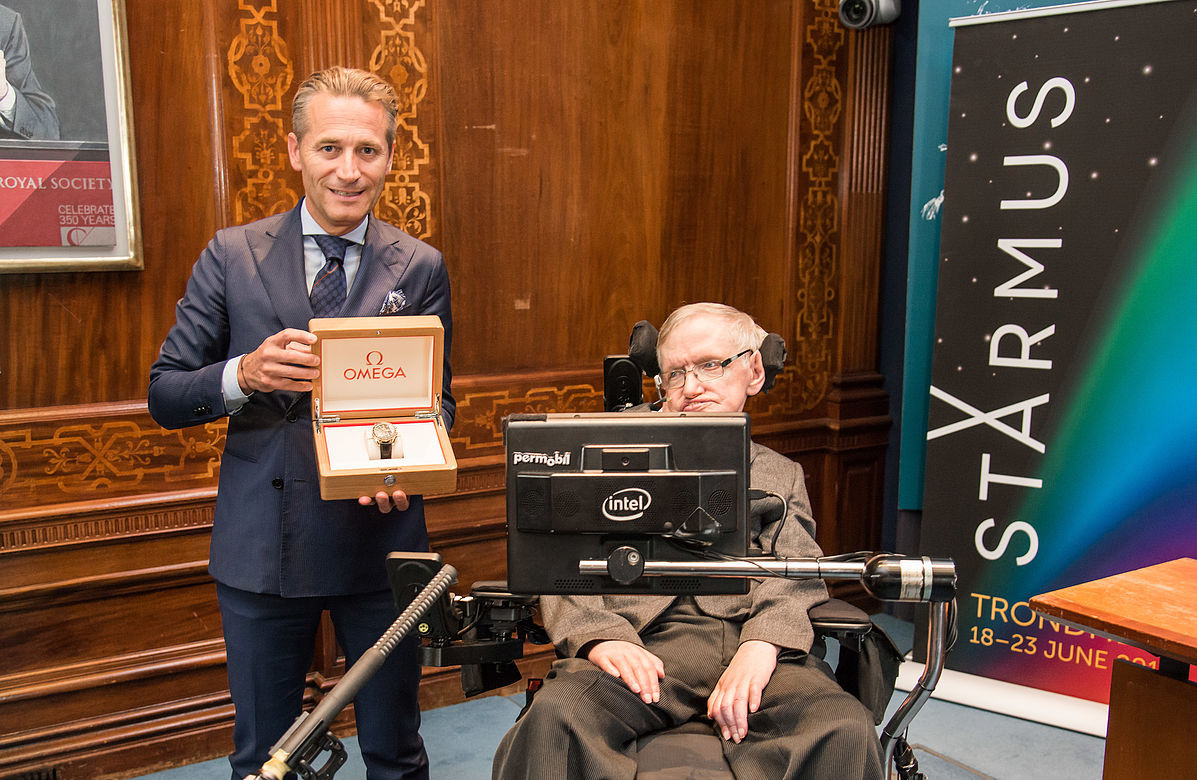 Professor Stephen Hawking himself was present at the press announcement along with Professor Garik Israelian, the Founder of Starmus; Professor Claude Nicollier, the first Swiss astronaut and close friend of OMEGA; and Professor Edvard Moser, the prominent Norwegian psychologist and neuroscientist.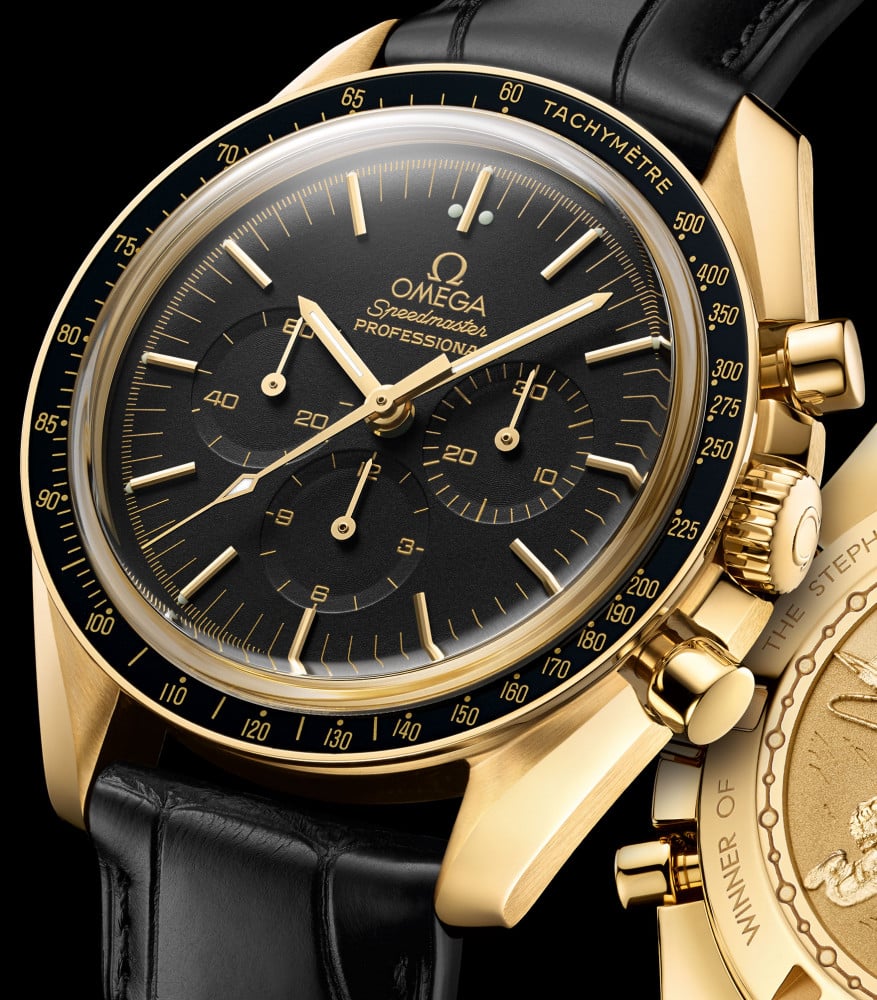 The new Omega Speedmaster Moonwatch Professional Chronograph Starmus Science Award Gold watch is a priceless new addition to the Speedmaster range, and it will not be available for purchase. Only three of these models will be produced, and they won't be offered for sale. The watch features a 42mm-diameter case crafted from yellow gold. The bezel, hands, and indices are also crafted from this rare and precious material. Gold is looking as brilliant as ever paired with a black bezel, black bezel insert, and a black leather strap.
On the inside, the legendary Speedmaster Moonwatch remains the same. What animates its functions is the hand-wound Omega 1861 chronograph movement, a slightly reworked version of the historical caliber that accompanied NASA astronauts on their journeys to the Moon. Instead of the seahorse logo, the case-back is now adorned with the Starmus festival insignia that matches the engravings of the actual medal.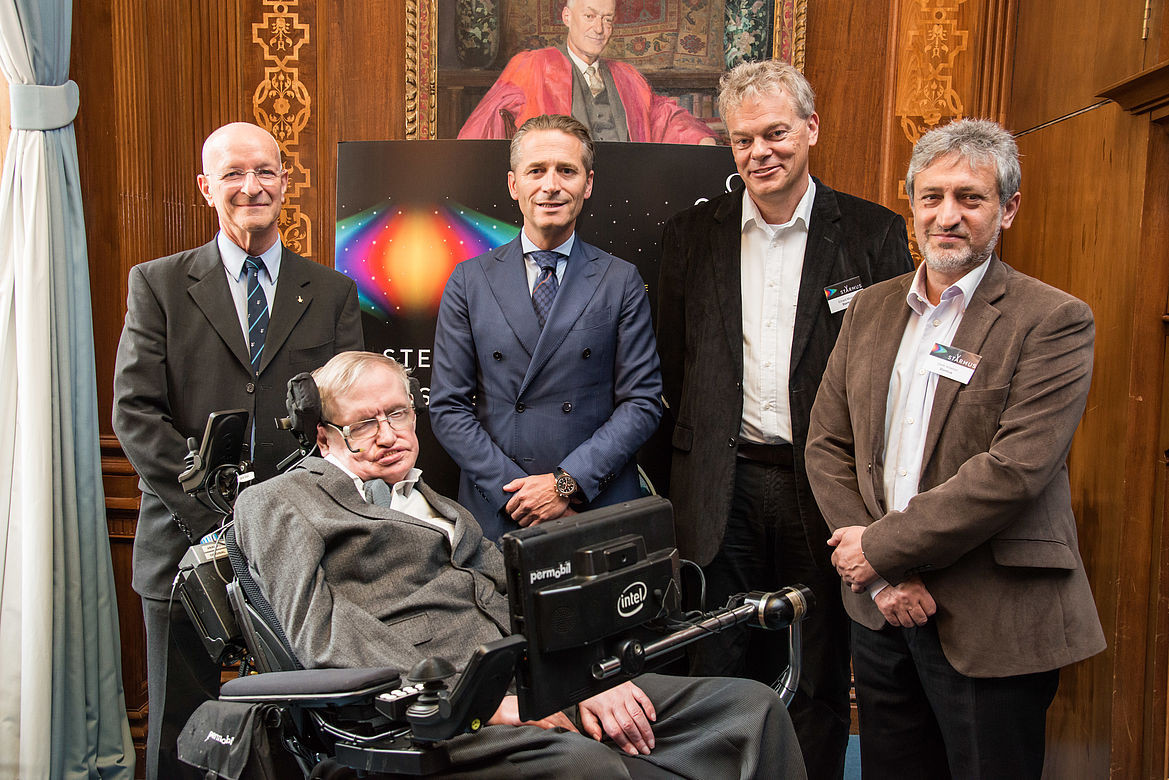 Starmus festival will be held from June 18 to June 23, 2017, in Trondheim, Norway. For further details, visit omegawatches.com and starmus.com.
OMEGA collections
Advertisement
Right now 100+ watches on sale!
Latest News from OMEGA