Marina Milojević
|
04.25.17
|
05:37 PM
BaselWorld 2017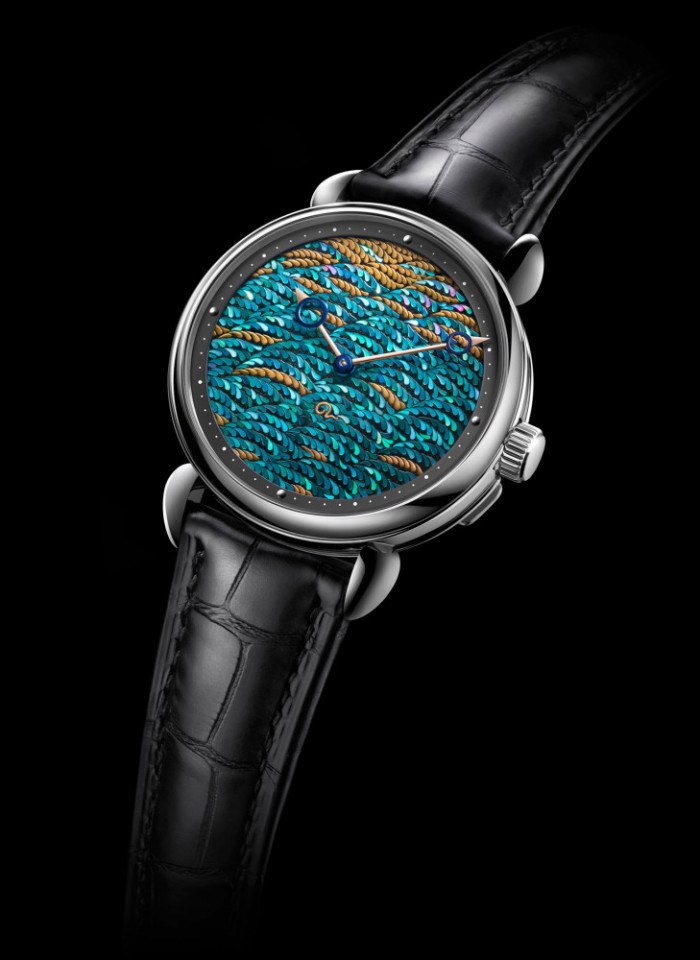 Voutilainen is a brand name designating watches made by Kari Voutilainen, a Finnish watchmaker residing in Môtiers, Switzerland. Voutilainen, established his own business as an independent Artist Watchmaker in the village of Môtiers in 2002. He makes all of his creations himself, and is fully involved in every detail of the watch production, both technical and aesthetic. The watchmaker produces entirely hand-made watches, and offers them in extremely limited edition. The latest example of his horlogerie d'art is the Voutilainen 28 Aki-No-Kure wristwatch, a piece that exemplifies the beauty of the symbiosis of Japanese tradition with the Swiss haute horlogerie.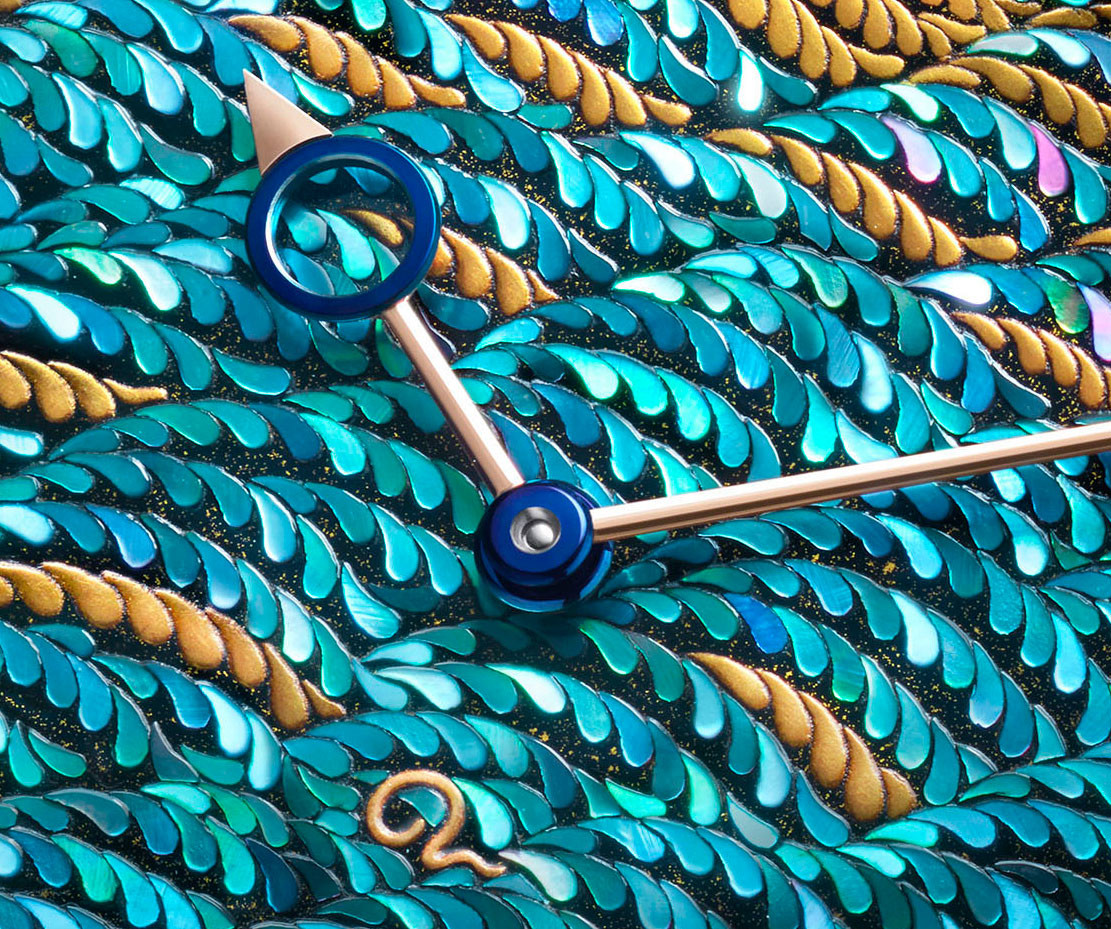 Voutilainen 28 Aki-No-Kure wristwatch is a piece-unique, a bespoke watch inspired by the colors of late autumn. Literally meaning « the scene in late autumn », « the circle of life » is the notion hidden behind the theme. A motif is borrowed from the Japanese culture, where late autumn represents the season of regeneration, the change of seasons, and the never-ending motion of the wheel of life. The motifs have been created using the techniques of lacquering over more than a thousand hours of work on the dial, bridges, and the cover of the case back.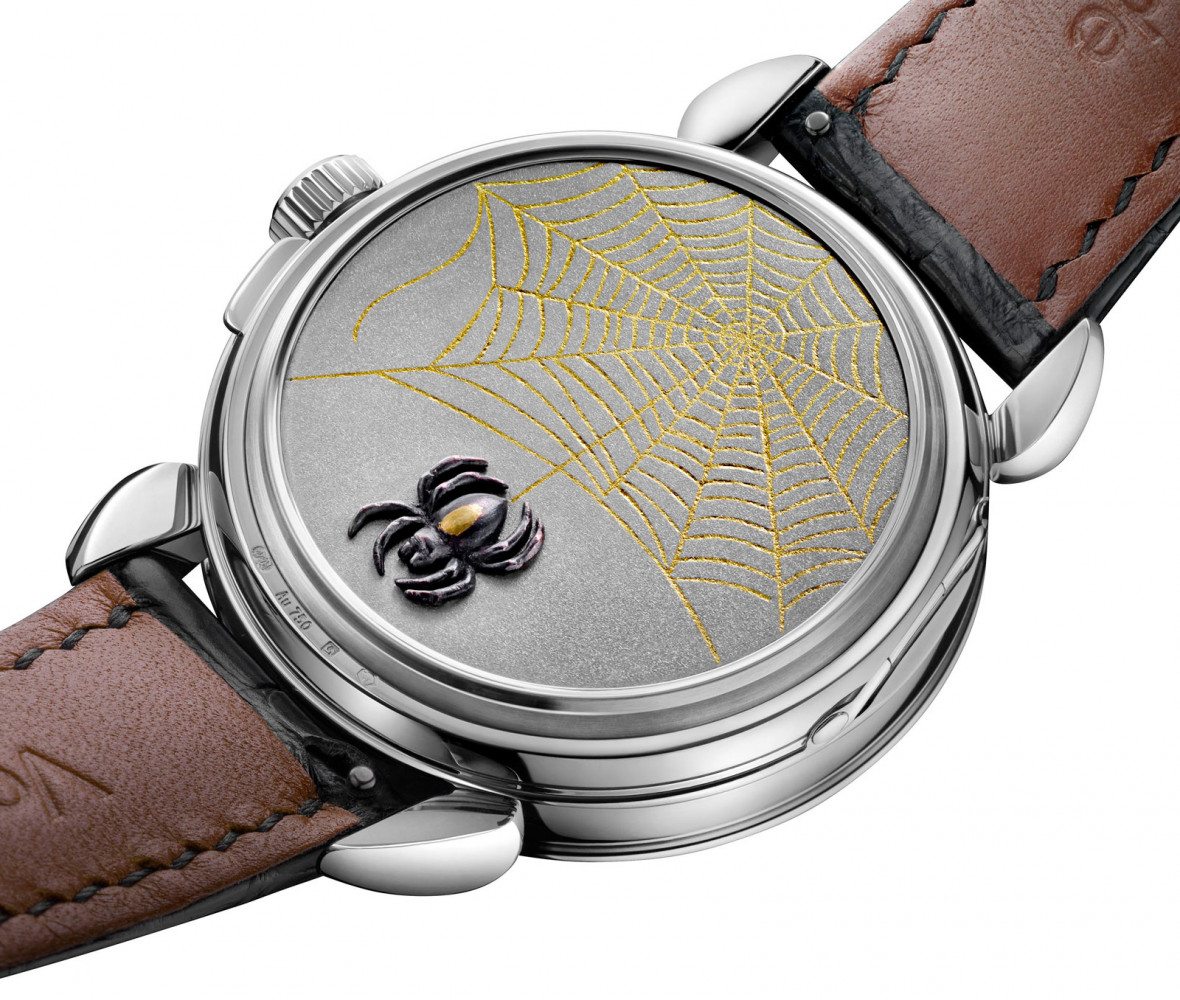 The dial of the watch is a unique piece created by the legendary Japanese lacquer studio Unryuan, in Wajima town in Japan. This work of lacquer art has been created under the guidance of Mr. T. Kitamura, and using Kinpun (gold dust), Jyunkin-itakane (gold leaf), Yakou-gai (shell of great green turban) and Awabi-gai (abalone shell from New Zealand).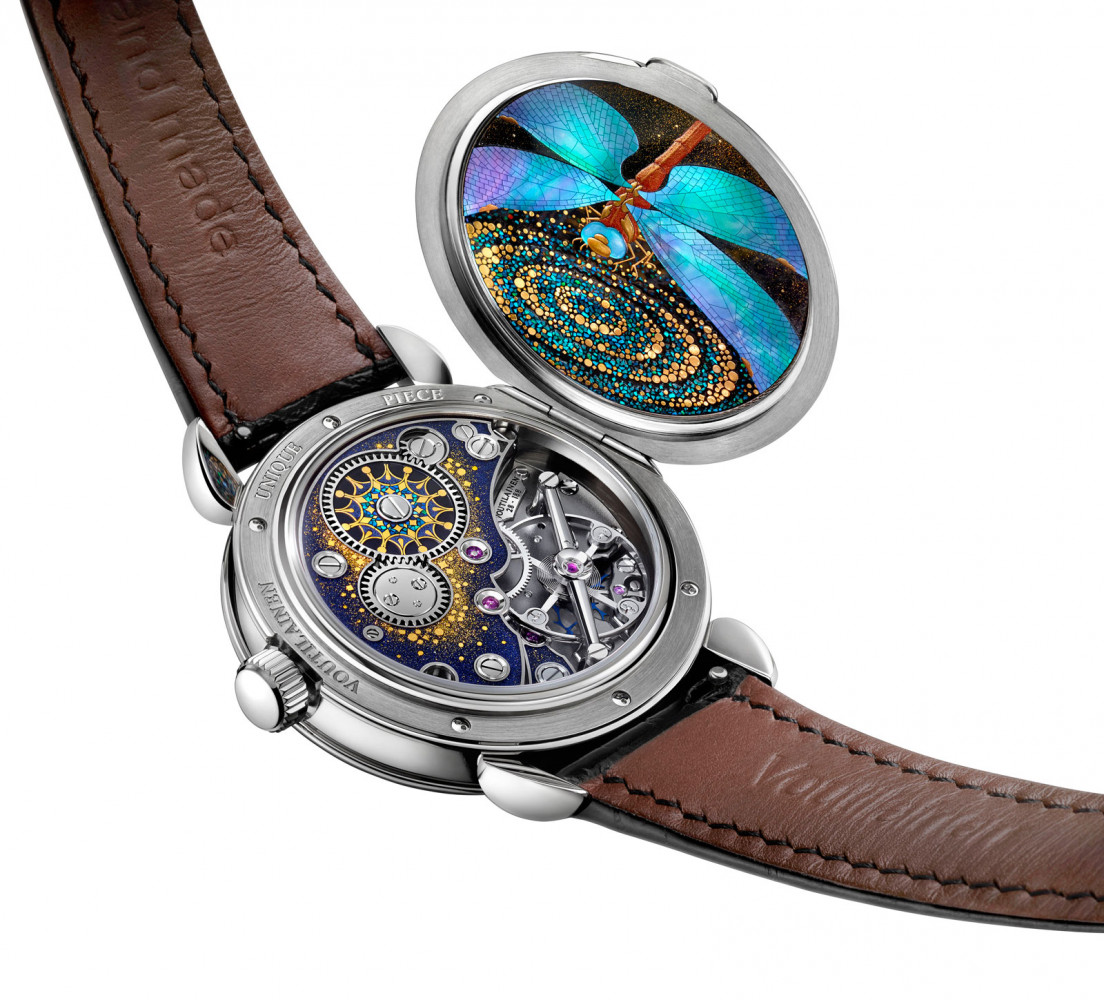 The case of the Voutilainen 28 Aki-No-Kure is made from 18ct high palladium gold, and it measures 39mm in diameter. The sapphire glass protects the watch from both front and back, while revealing the beauty of its art decorations. The crystal on the case-back is further protected by a cover decorated with gold engraving of a spider and a spiderweb. Apparently, in Japan, spiders lay eggs during the fall season, and from those eggs, new spiders are hatching next spring – another example of the circle of life!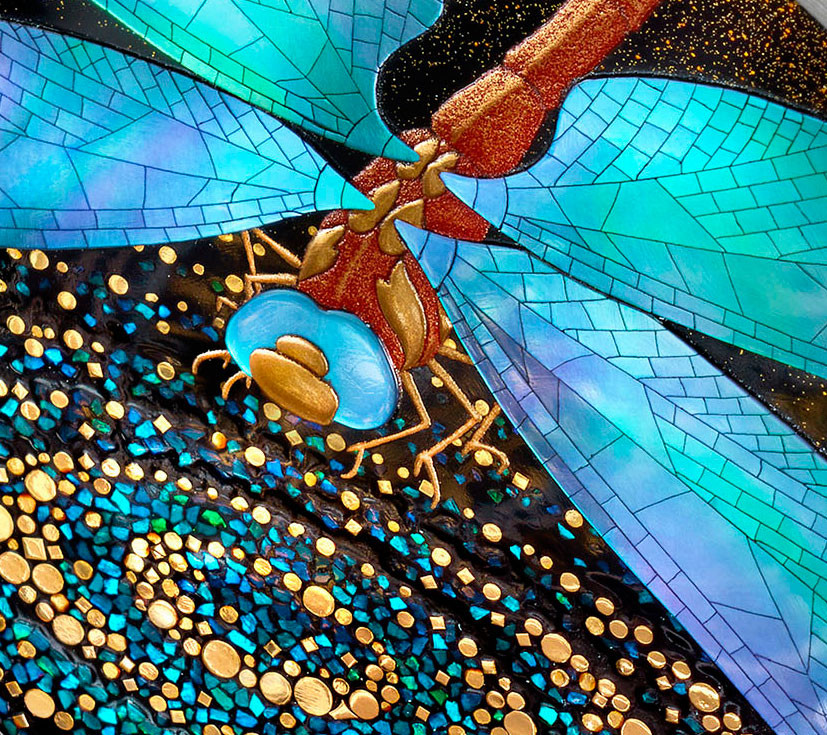 Opening up the cover reveals yet another beautiful decoration – a dragonfly motif recreated in shell, shell powder, and gold dust. The silver plate of the movement is also adorned with tiny sparkling particles of gold powder, and other gorgeous hand-made decorations.
The movement, which is visible from the back of the case, features a pure German silver main plate and bridges made from German silver and titanium, adorned with exquisite lacquerwork. The movement features a new direct impulse escapement with two escapement wheels, a free sprung balance beating at 18,000 vph, and 21 jewels.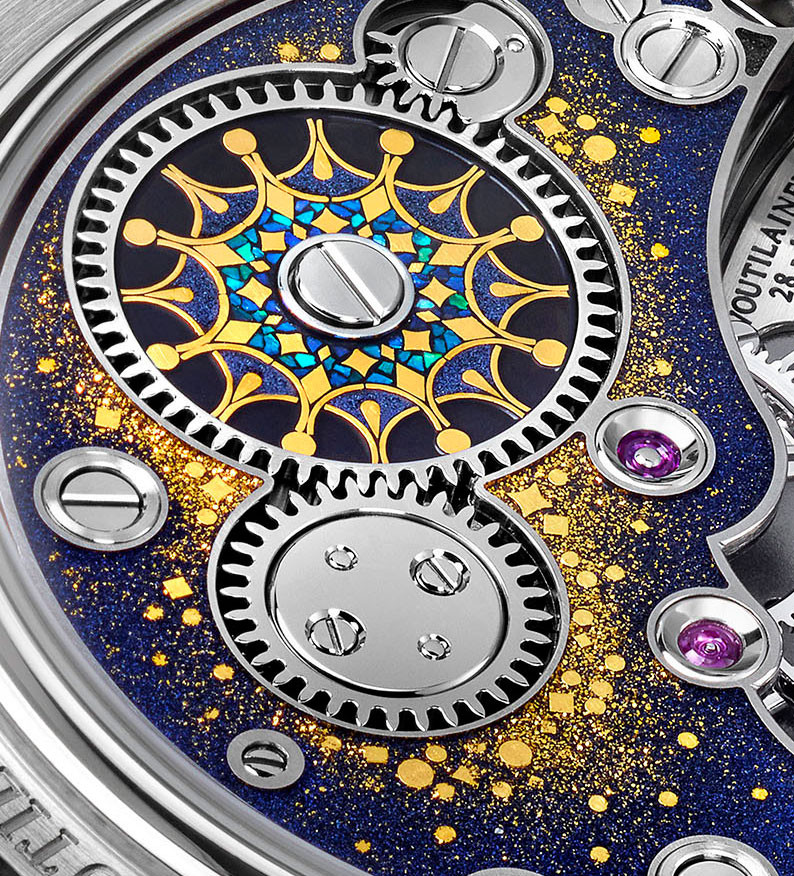 Voutilainen 28 Aki-No-Kure is mounted on a black alligator strap with a tang buckle in 18-carat white gold. For more information about this piece, please visit voutilainen.ch.