Marina Milojević
|
09.02.15
|
03:15 AM
The house of Urwerk presents its very first creation dedicated to ladies who appreciate fine watchmaking – the Urwerk UR-106 Lotus. As the brand describes it, the Lotus shows the sensitive side of Urwerk's nature, while remaining highly technical and contemporary. The UR-106 Lotus is a slender and elegant timepiece dressed in diamonds and endowed with soft curves. It represents a horological vision of a lotus flower, which, in Urwerk's imagination, represents the beauty of women in all their complexity.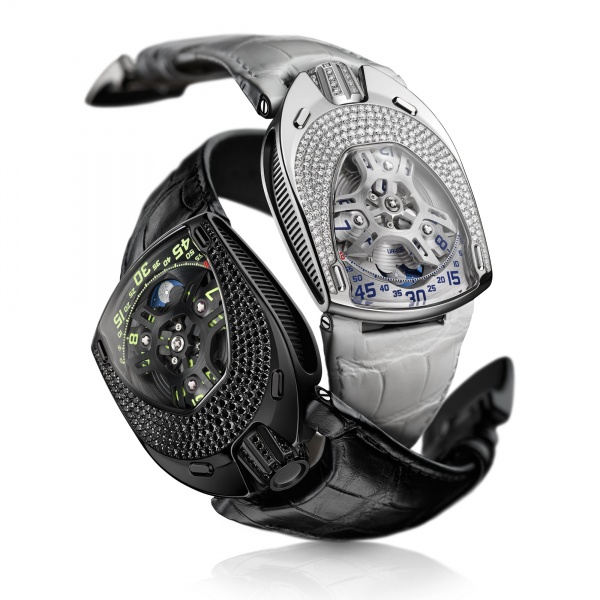 Remaining faithful to Urwerk's technically advanced, complex, and classy style, the UR-106 Lotus features the brand's emblematic satellite hours complication. This time, the satellite system had been revised. It induces three satellites, each with four hour numerals that sweep along the minute scale in an analogue and digital indication of time. A moonphase indicator, with the lapis lazuli of the moon, completes the watchmakers' vision. As master watchmaker Felix Baumgartner explained, the Urwerk team wanted to create something clean, which was a huge challenge for the brand accustomed to extending the technological limits with highly complicated watches.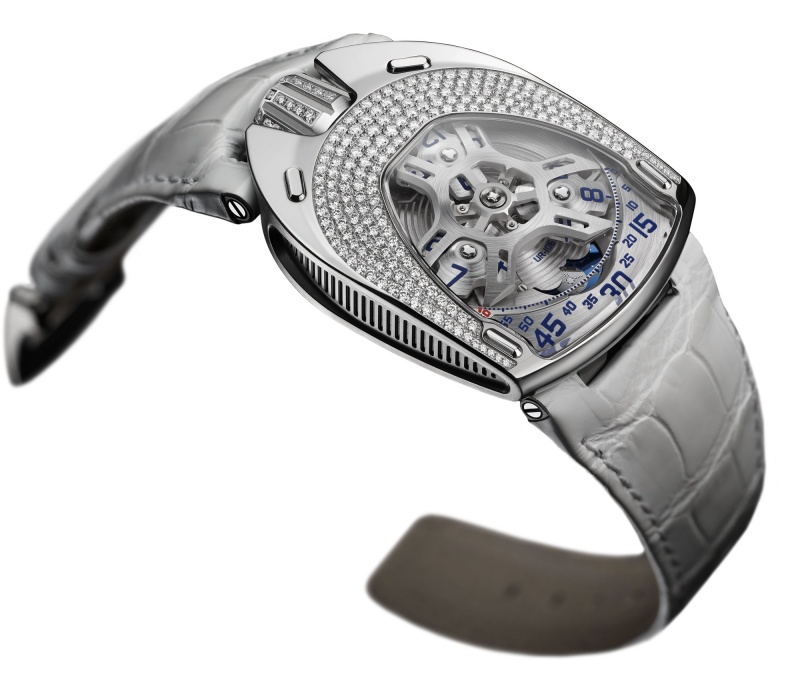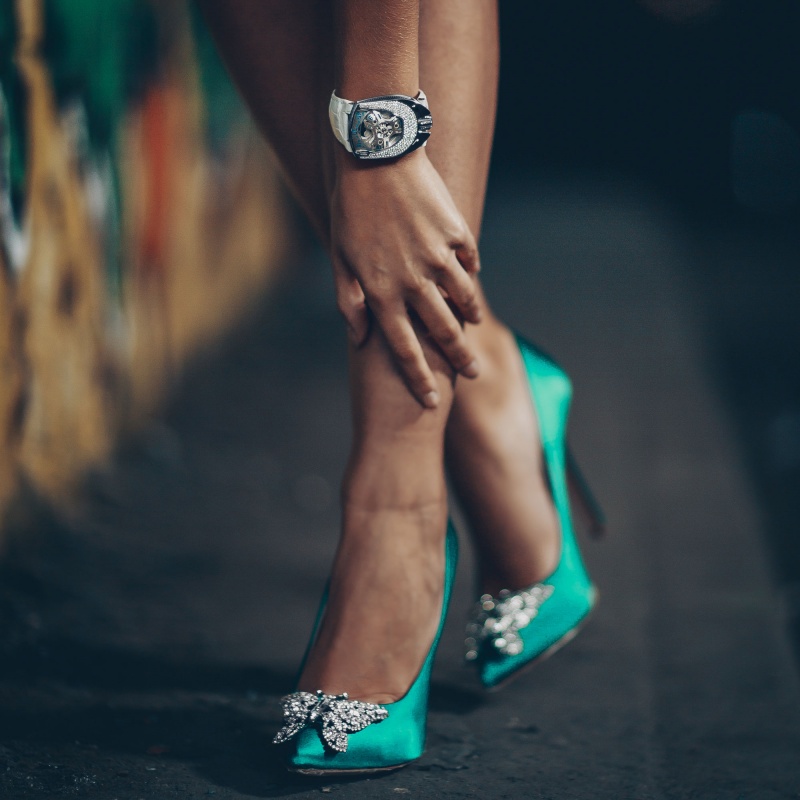 The Urwerk UR-106 Lotus is available in two versions – one made of titanium and steel, with diamonds on the bezel, crown and buckle; the other one is made of black PVC-coated titanium and steel, and graced with black diamonds. As poetically explained by Martin Frei, Urwerk's chief designer and co-founder: "We confronted the two aspects of the same watch — light on one hand and darkness on the other… We are all creatures of light, but it is our shadows that complete, and define who we are. Tangible dualities are qualities essential to understand the nature of things. In darkness and light, the UR-106 "Lotus" is a double watch."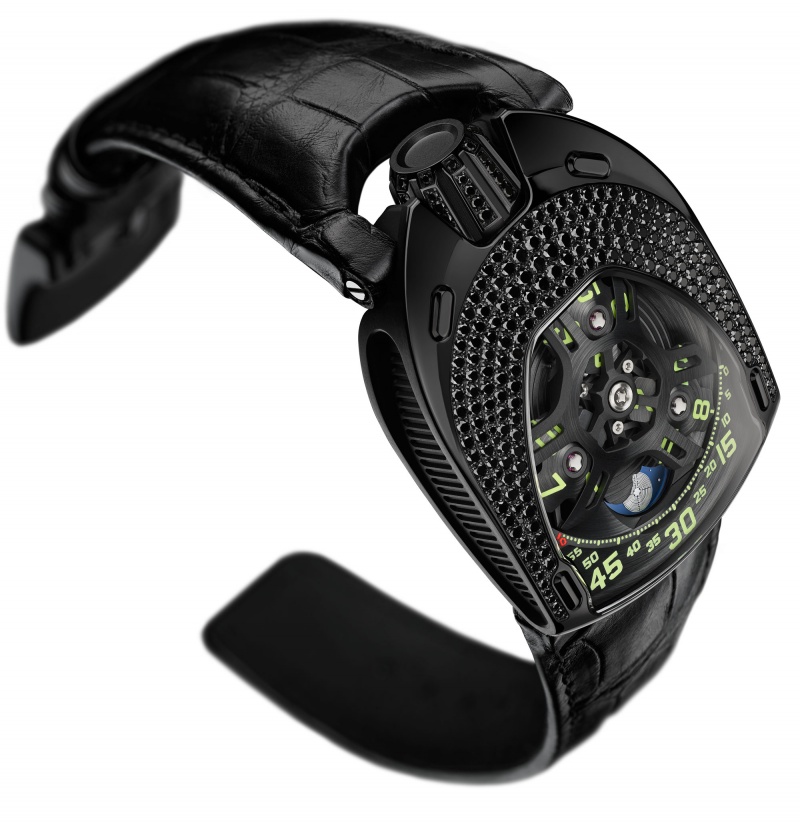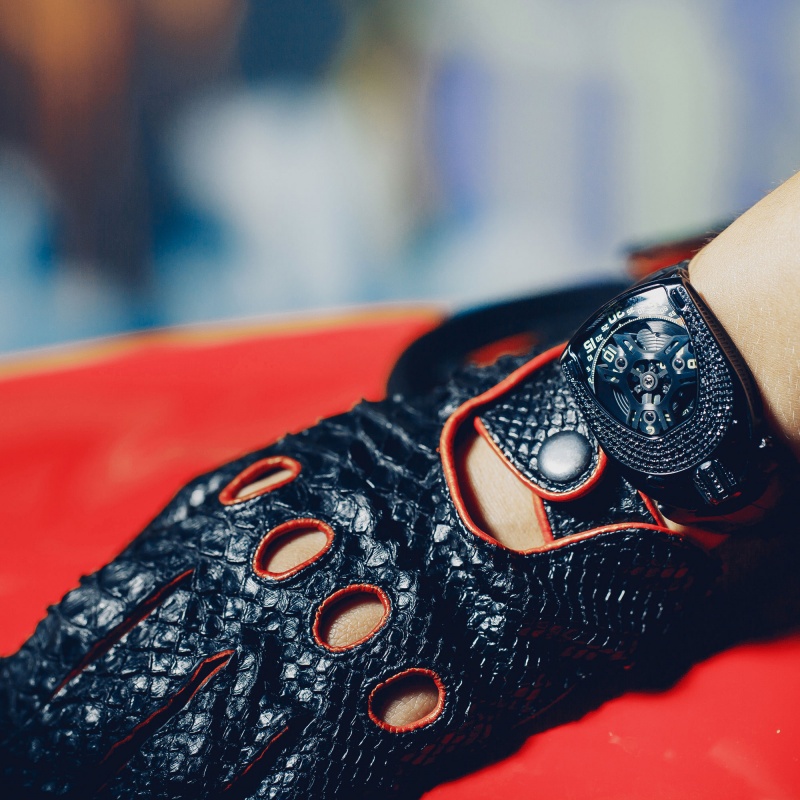 The Urwerk UR-106 Lotus is powered by the self-winding UR 6.01 movement, which promises up to 48 hours of power reserve. The mechanism has been meticulously finished by hand with circular graining, shot peening, brushing, and chamfered screw heads. The movement is housed in a case that measures 35 mm in width, in 49,4 mm length, and it is 14,45 mm thick. It also protects the mechanism against the ingress of water to up to 30 meters.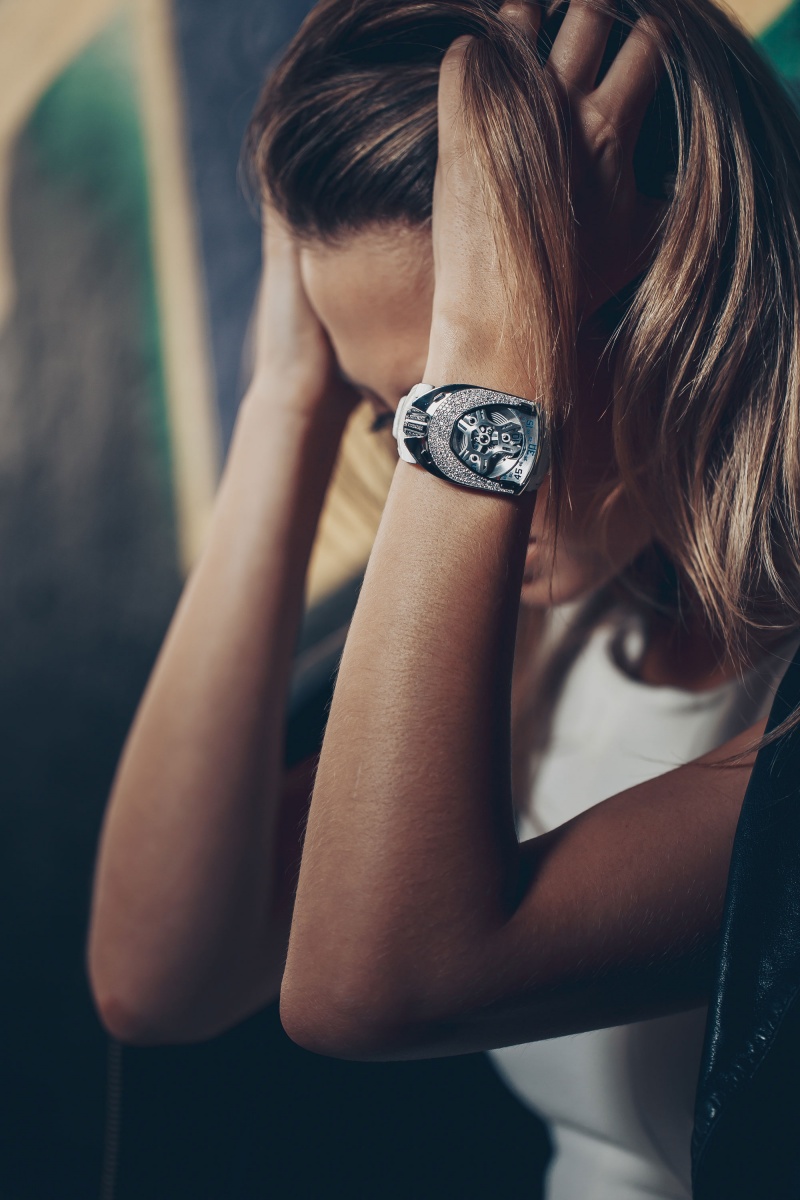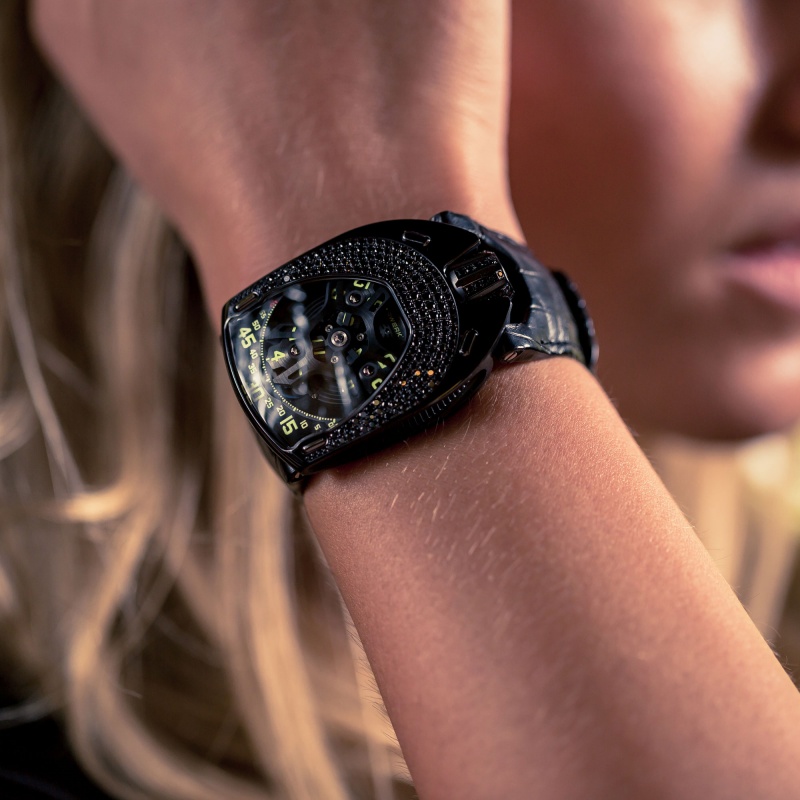 Author: Marina Milojevic Pinterest
If you like our blog why don't you join our Facebook page or follow us on Twitter @luxoiscom.
If you use one of my articles on your own website or blog, then please credit me and provide a link back to the original.
Urwerk collections
Advertisement
Right now 9 watches on sale!
Latest News from Urwerk