Marina Milojević
|
12.28.11
|
12:24 AM
Damoiselle D is an exclusive independent brand dedicated to women. The brand offers a collection of jewelry items and refined watches embellished with diamonds. The person behind this brand is Veronique Mueller, a wife of a renowned designer and goldsmith Ian Muller.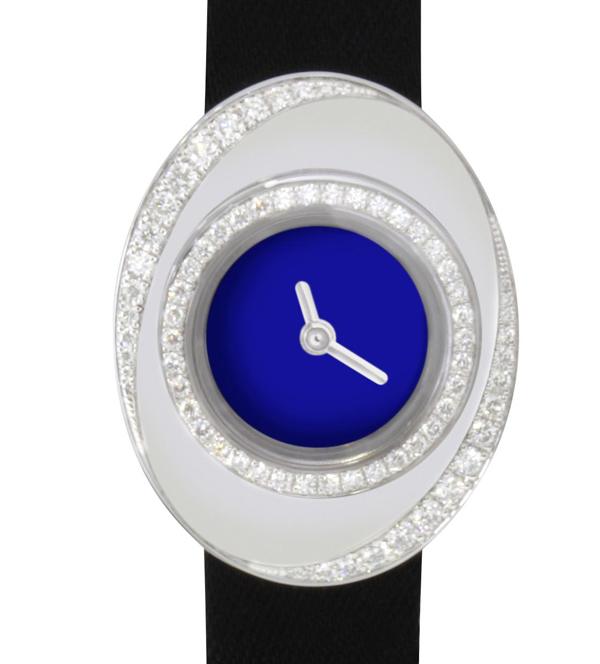 The brand has just unveiled new creation designed as a tribute to Monet's Water Lilies. The watch is oval in shape to evoke the purity and perfection of the celestial objects and their movements. The center of the watch-face reveals eclectic blue dial, made of fired enamel, in balanced harmony with delicate and refined glittering watch-case.
This watch is crafted in white gold and embellished with 80 diamonds, approximately weighing 0.68 carats. It is devoted to Claude Monet's "Water Lilies" series of paintings. This famous artist is known as one of the founders of the Impressionism, a 19th-century art movement that often accentuated the effects of the passage of time.
"Water Lilies" is a series of about 250 oil paintings created during the last thirty years of artist's life. Speaking about his paintings Monet said that their aim is to provide "the illusion of an endless whole, of water without horizon or bank." In the attempt to capture the constantly changing qualities of natural light and color the artist created amazing water lily murals that were exhibited during the 1920s in oval rooms at the Musée de l'Orangerie in France.
The oval and a double ellipse featured on this watch case are borrowed from Monet and used as a symbol of infinity.
Reference number MO0G1E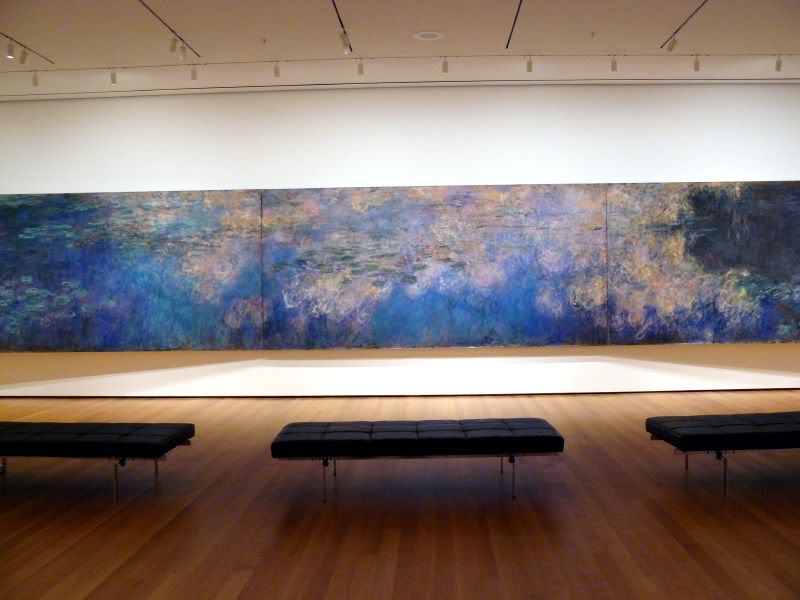 Author: Marina Milojević
If you use one of my articles on your own website or blog, then please credit me and provide a link back to the original.