Marina Milojević
|
11.16.19
|
09:09 PM
Following up on the success of the prototype Astronomic Souveraine at the Only Watch charity auction, F.P. Journe presents the final version, a highly complicated timepiece with 18 different functions and complications dedicated to the contemplation of the stars. The grand complication Astronomic Souveraine, unveiled two days ago in Tokyo, features a stainless steel case with tourbillon and minute repeater functions. Above everything, the new model is a tool for the observation of the stars, inspired by a sketch made fifteen years ago by François-Paul Journe's son, Charls. Six years in the making, and the highly complicated Astronomic Souveraine was born.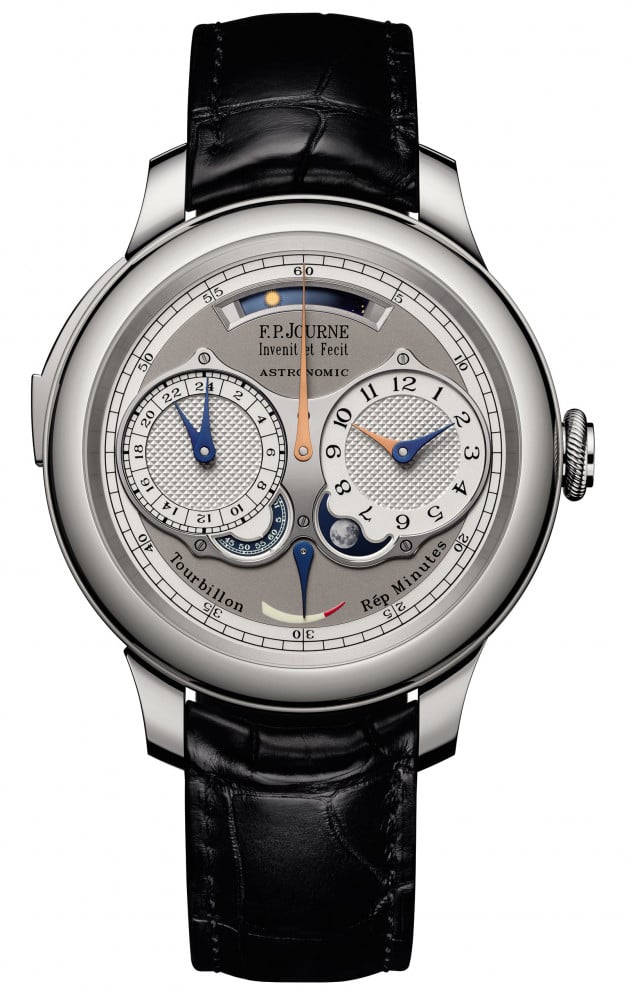 The Astronomic Souveraine has a manual-wind calibre that allows for more functions. The design is inspired by a pocket watch with planetarium made by F.P. Journe in 1987, for an anonymous collector of scientific objects. The new astronomic watch retains some of the core functions of the original - such as the mean time and sidereal time, the equation of time, a full calendar, and power reserve – while revealing a contemporary, distinctive personality.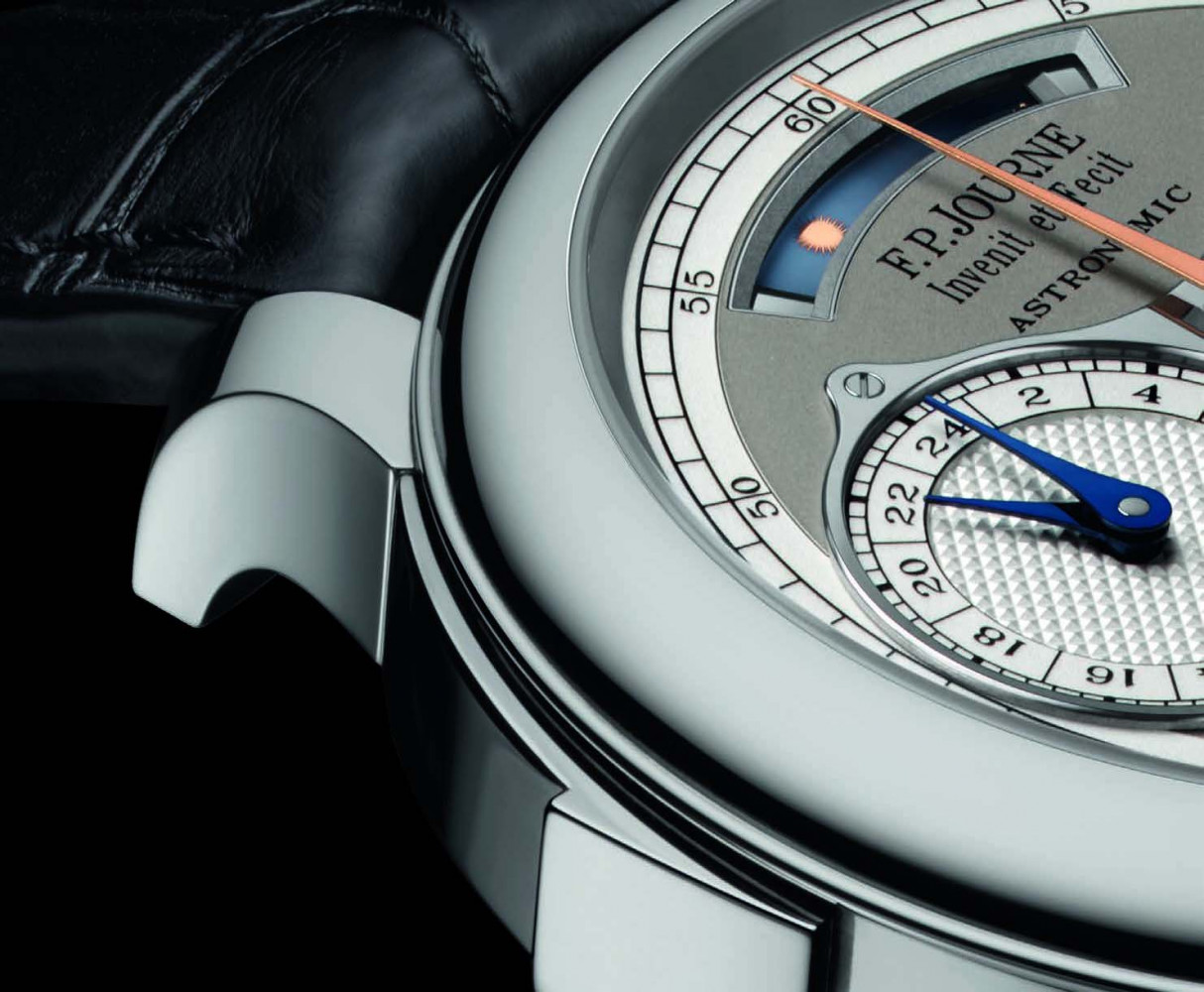 The watch runs on 40 hours of power reserve, supplied by a double barrel system. Furthermore, the tourbillon with remontoir d'égalité, a device used to provide constant force to the escapement, guarantees its perfect isochronism.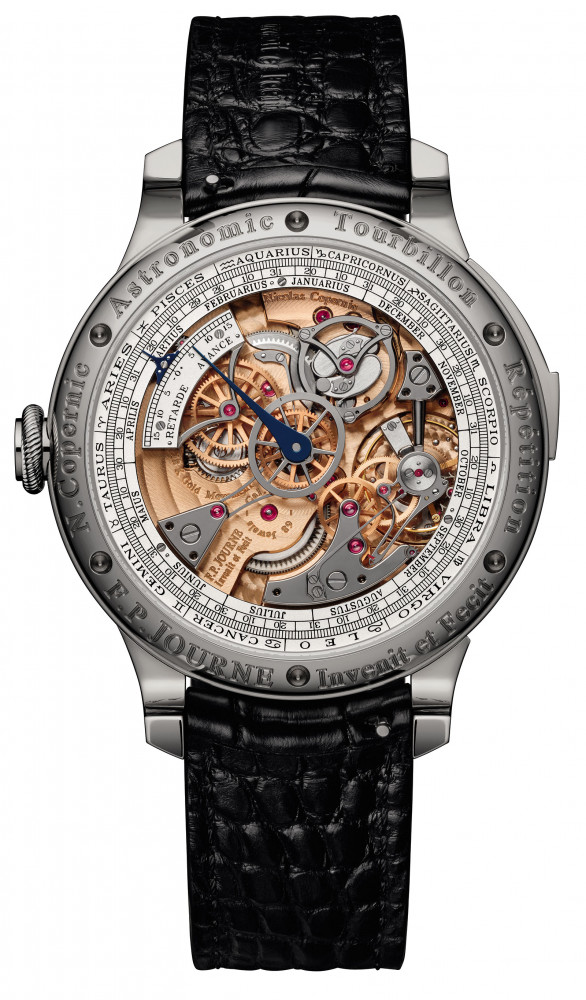 All 18 complications are powered by a brand new 18-karat rose gold movement, Calibre 1619. Manually wound with 34 turns of the crown, the movement is finely decorated. On the white gold dial there are sub-dials with clou de Paris decoration, the moon phases with hyper-realistic moon replicated from a NASA photograph, the mean time dial with a blued hand for a second time zone, a sidereal time dial at 9 o'clock… The mean time seconds are shown on a disc next to it, while between the two is the 40-hour power reserve indicator. At 12 o'clock is a sunrise and sunset indicator equipped with metal shutters for lengthening or shortening the duration of the days. The reverse side of the watch shows the equation of time and a full annual calendar encircled by the signs of the zodiac. A sapphire crystal allows the wearer to admire the secret workings of the tourbillon.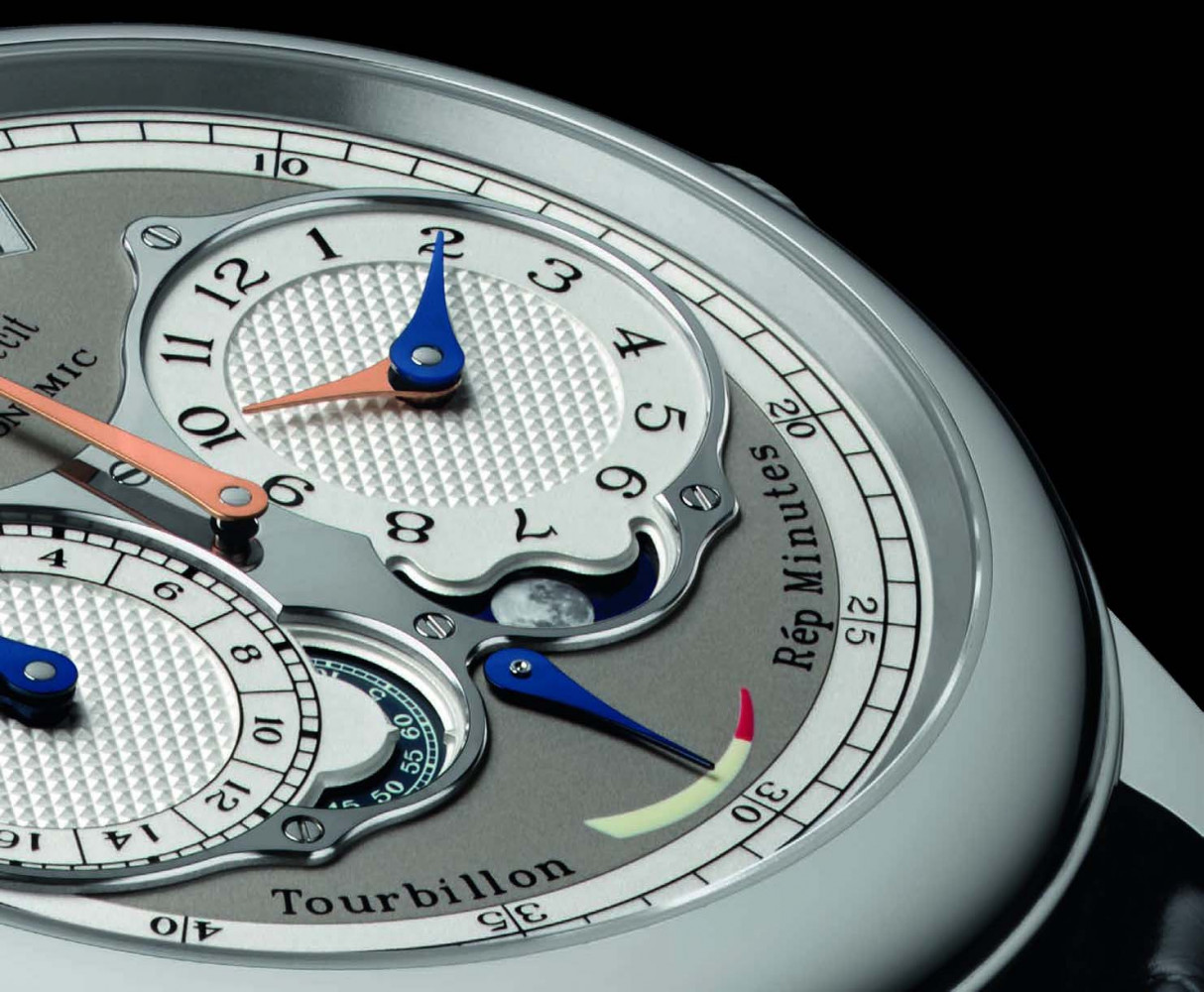 In addition, the 758-component movement also strikes the hours, the quarters, and the minutes on demand. Although it powers 18 different functions, the movement is compact enough to fit into a case that is no bigger than 44 mm in diameter and 13.80 mm in height. The complexity of the watch, however, poses one limitation: only a few of these watches can be produced per year.
The new F.P. Journe Astronomic Souveraine is priced at 885,000 CHF (Swiss francs.) For more information, please visit fpjourne.com.
F. P. Journe collections
Advertisement
Right now 100+ watches on sale!
Latest News from F. P. Journe