Marina Milojević
|
10.15.19
|
05:40 PM
Watches that chime time are among the most prized in the world of watchmaking. The quality of an audible watch is often measured in terms of clarity and loudness of the sound. Only the finest brands create audible watches, and they are usually very expensive and produced in a limited run. Lately, Ulysse Nardin, a brand specialized in creating unusual watches, has offered a contemporary new take on the hourstriker watch: the Hourstriker Phantom.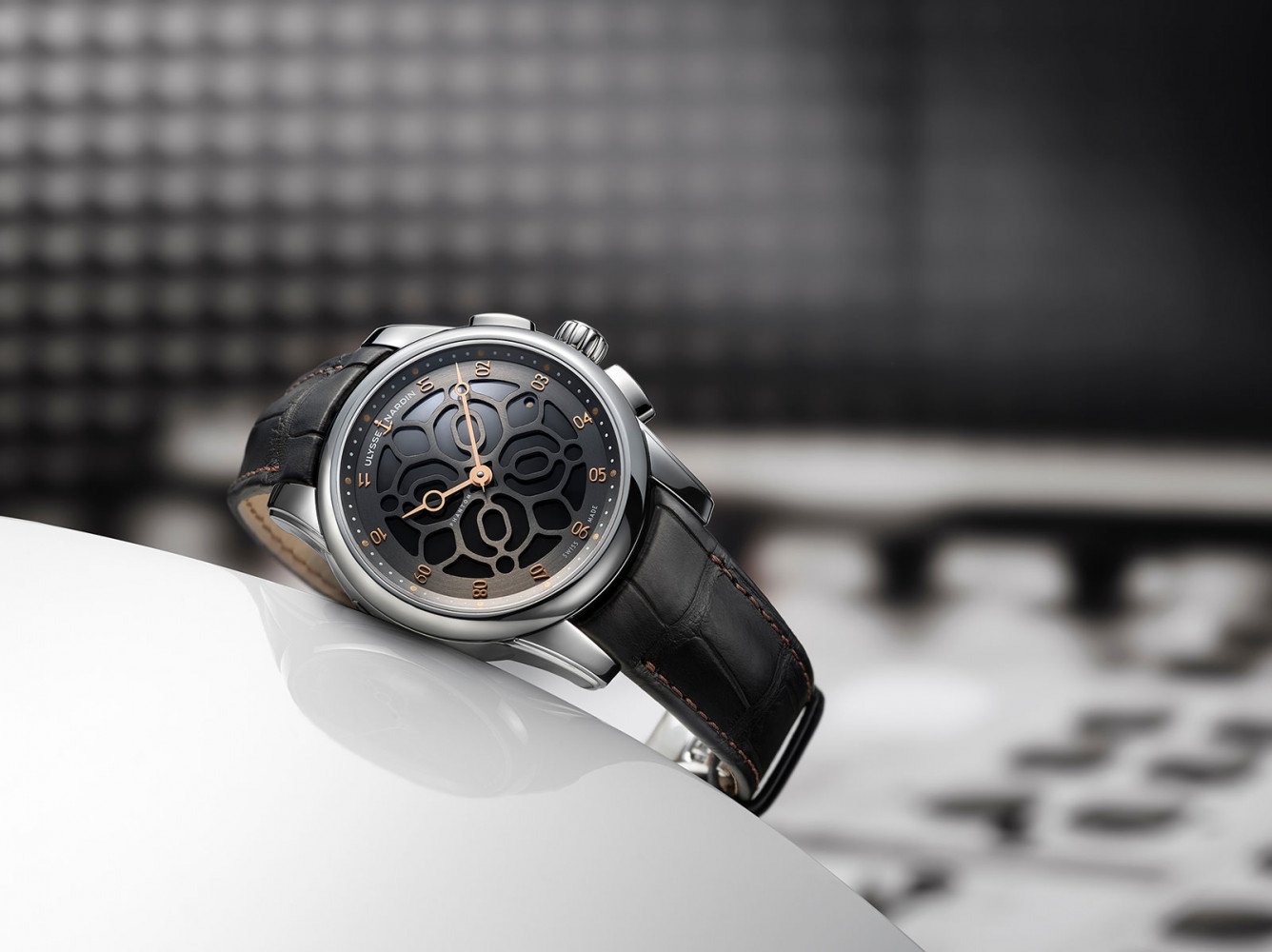 The new Hourstriker by Ulysse Nardin is produced in collaboration with the upscale French speaker company Devialet, which is, interestingly enough, co-founded by Emmanuel Nardin, a descendant of the Ulysse Nardin family. The timepiece is named after and inspired by The Phantom, which is Devialet's flagship product, a $1850 portable speaker that creates sound up to 108 decibels. Using the design of The Phantom as a starting point, Devialet engineers have teamed up with Ulysse Nardin's watchmakers to improve the timbre (quality of sound) of the audible watch via an air disbursement concept.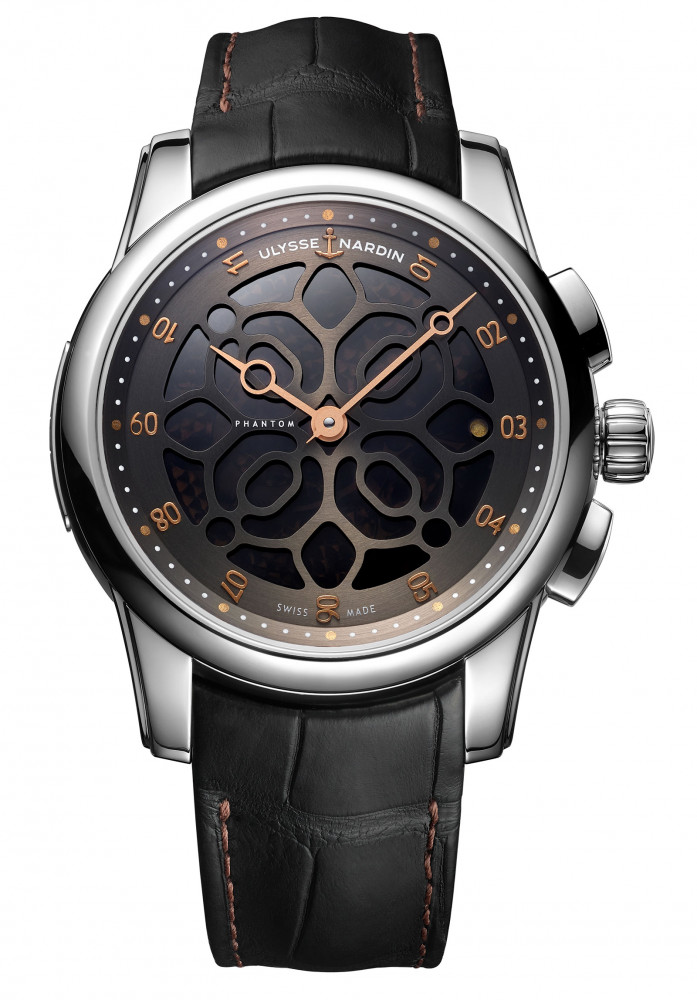 Instead of using hammers and gongs, like in a standard repeater watch, the Hourstriker Phantom uses a system of torsion arms that transfer the sound to the thin membrane on the underside of the watch. Just like in a loudspeaker, the membrane acts as an amplifier, so the watch is ought to be heard clearly in any conditions. The system and the titanium case, which also serves as an amplifier, result in a resonance of 85 decibels to 100mm - of the best sound performances ever documented for a striking watch.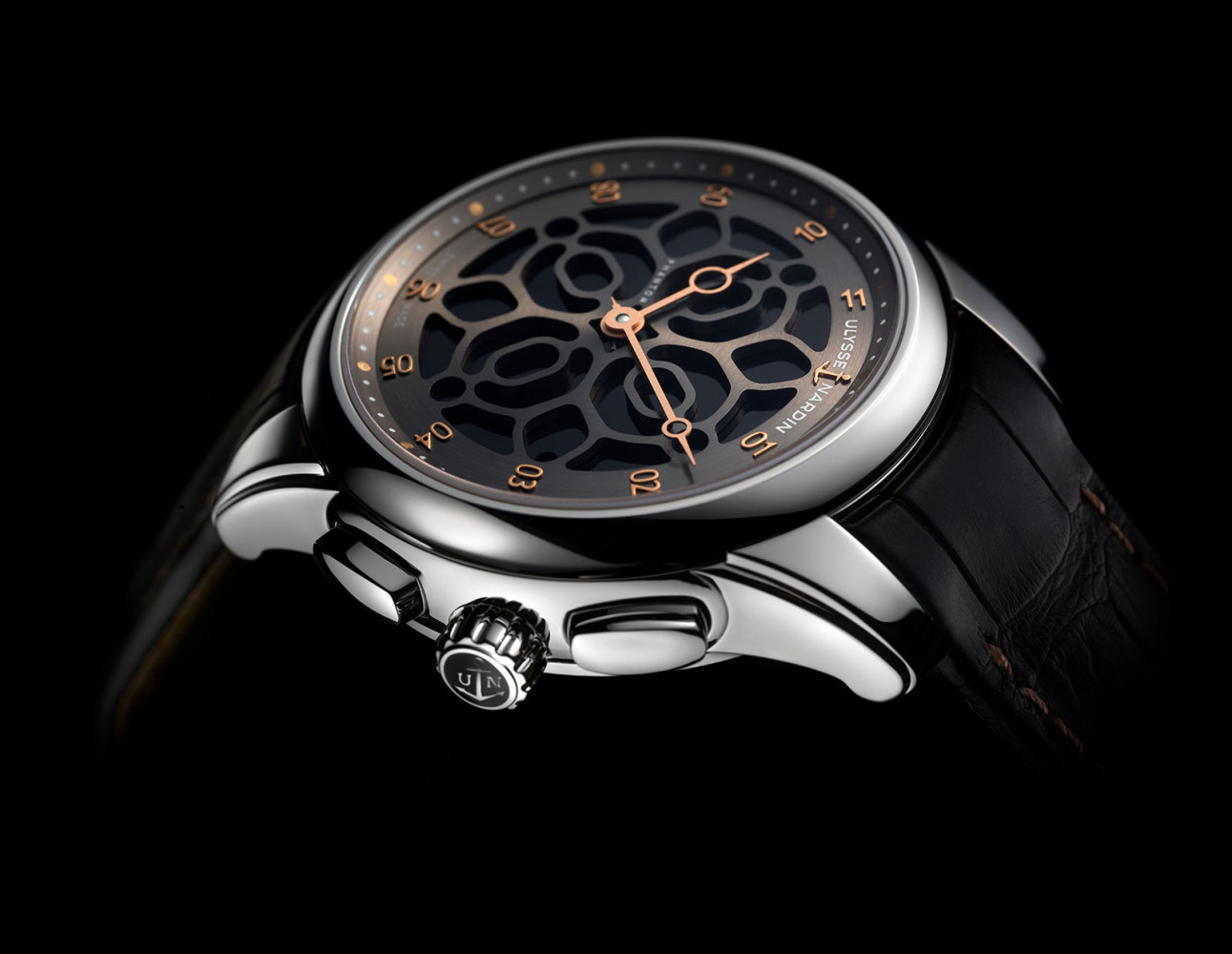 As aforementioned, the Hourstriker Phantom is presented in a 43mm titanium case, which is water resistant to 30 meters. The watch dial reveals a captivating motif inspired by the designs of vibration waves drawn by 18th century German physicist and musician Ernst Chladni. The same motif can be found on the protective netting on the Devialet Phantom speaker.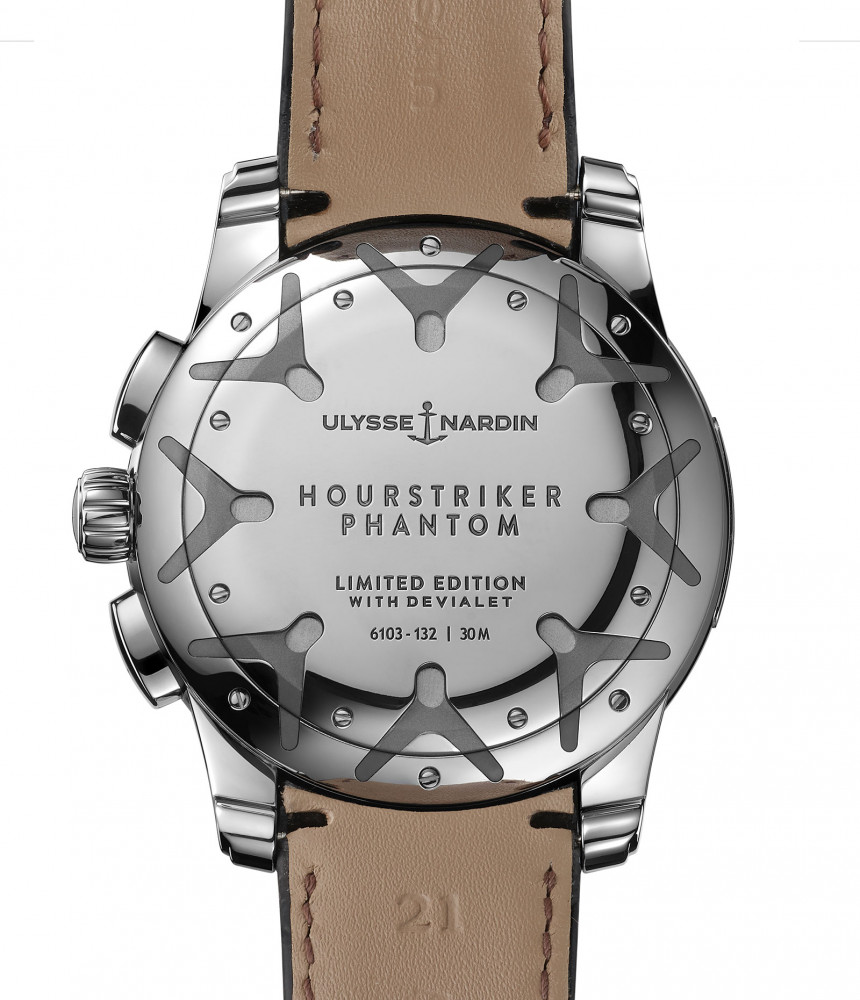 The UN-610 automatic movement, with a striking mechanism for the hours and half hour, powers the watch. The movement is equipped with an on/off mechanism for the striking device, and it provides around 42 hours of power reserve. This high-performance, striking watch is coupled with a black leather strap. Only 85 pieces will be made, and each of them comes with a price tag of $72,500. Believe it or not, this is one of the most affordable striking watches on the market. The limited edition number, 85, clearly evokes the number of decibels that it is able to reach.
For more information, please visit ulysse-nardin.com.
Ulysse Nardin collections
Advertisement
Right now 100+ watches on sale!
Latest News from Ulysse Nardin