Marina Milojević
|
10.23.19
|
06:28 PM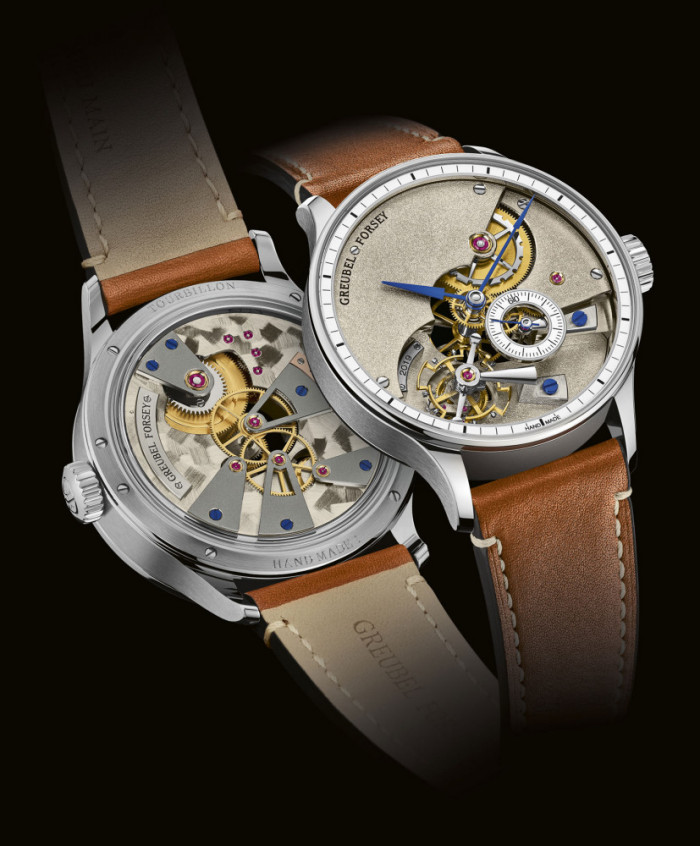 Greubel Forsey, a Swiss watchmaker specialized in highly complicated, high-end watches, introduces an extraordinary new hand made timepiece. Announced as a pinnacle of hand-watchmaking, the new Hand Made 1 takes traditional watchmaking to a new level, exhibiting the highest possible level of workmanship and precision.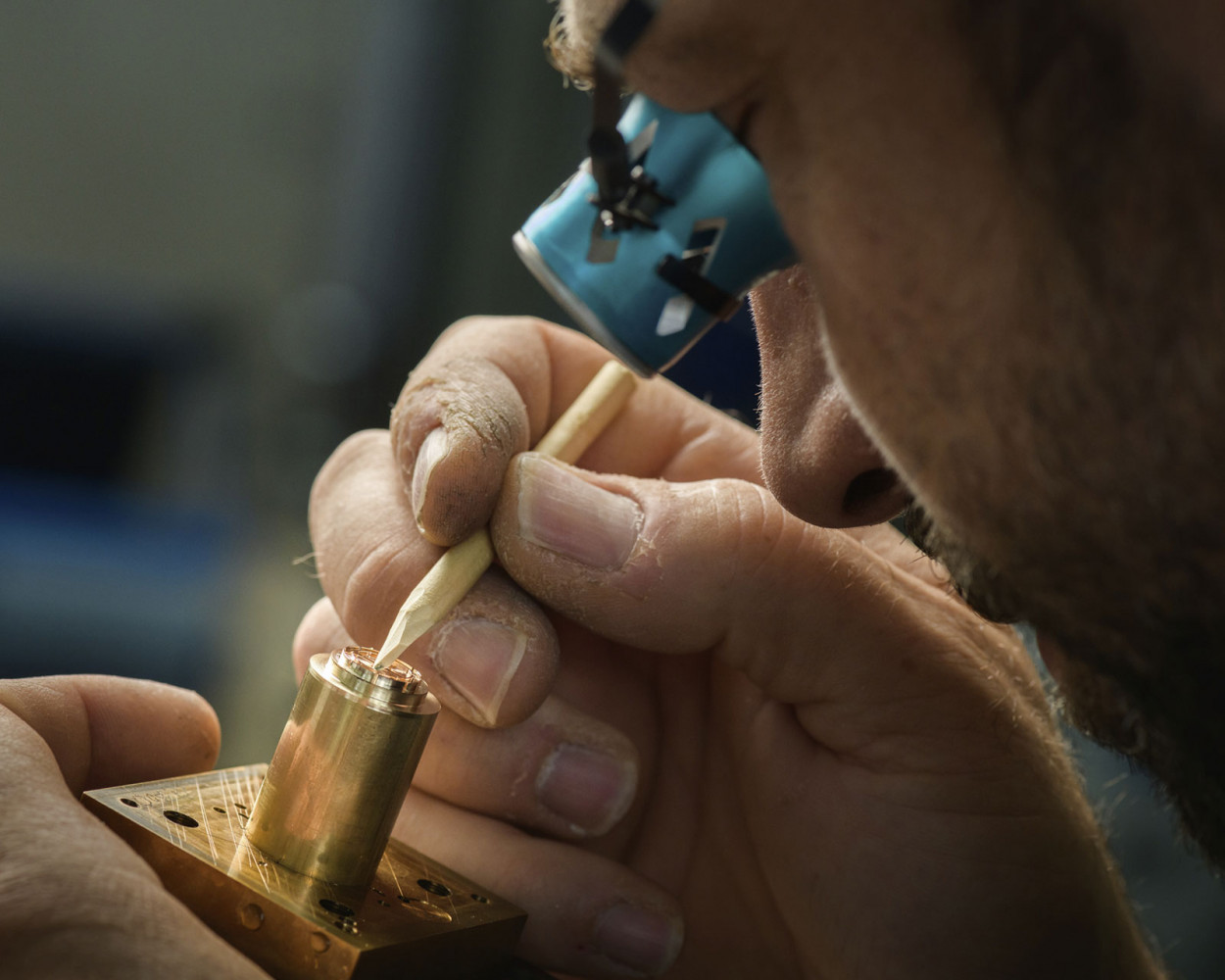 Unique in the history of watchmaking, the Greubel Forsey Hand Made 1 is 95% created using only hand-operated tools. One single exemplar of this model requires no less than 6000 hours of work, which is equal to three years man-hours.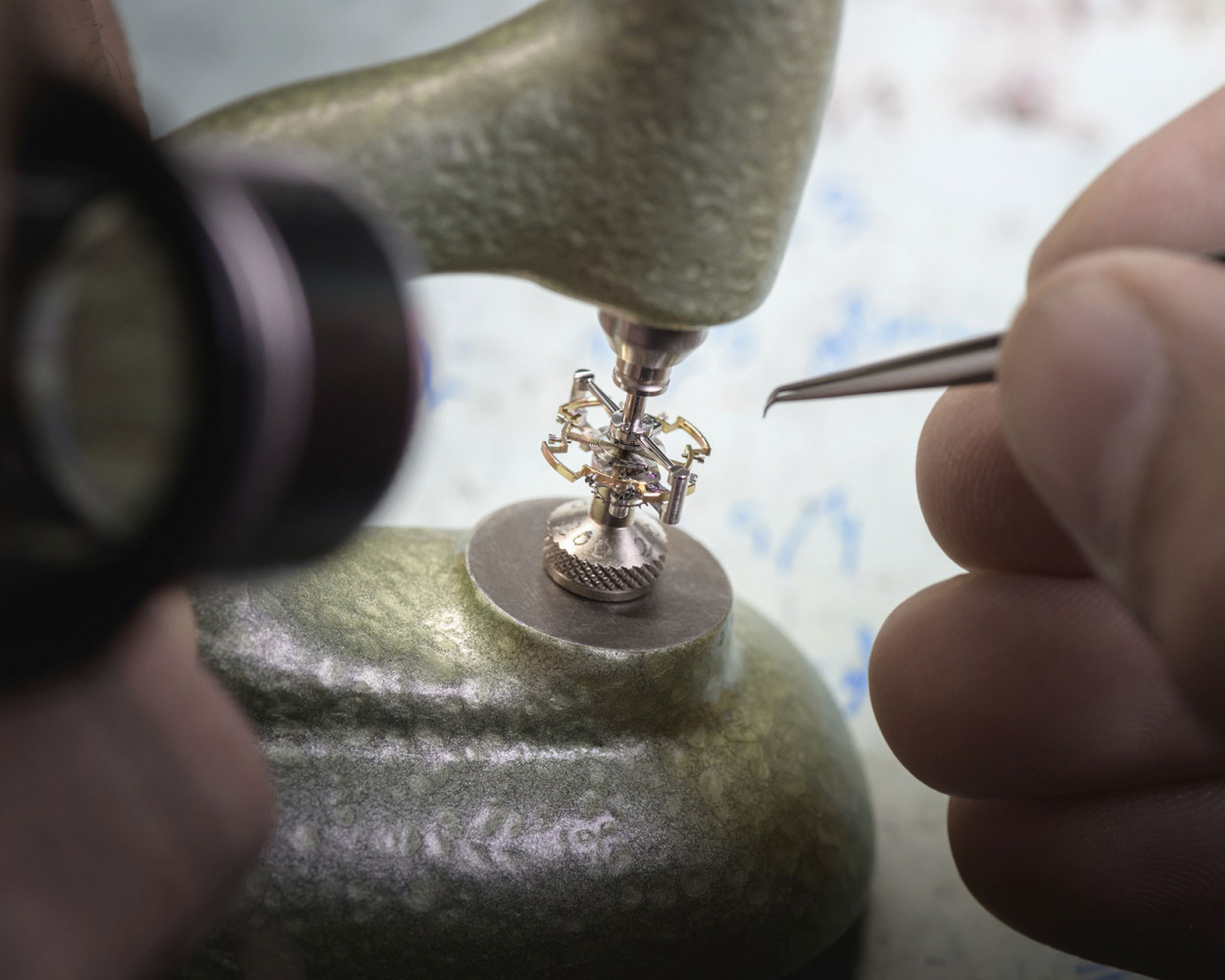 Admiring the Greubel Forsey Hand Made 1 feels like taking a step back in time, before the Industrial Revolution and the rise of mass production, when watch components had to be made one by one, by hand, requiring a very specific set of tools and skills, and a true excellence in craftsmanship. Today, these skills are not even taught in schools.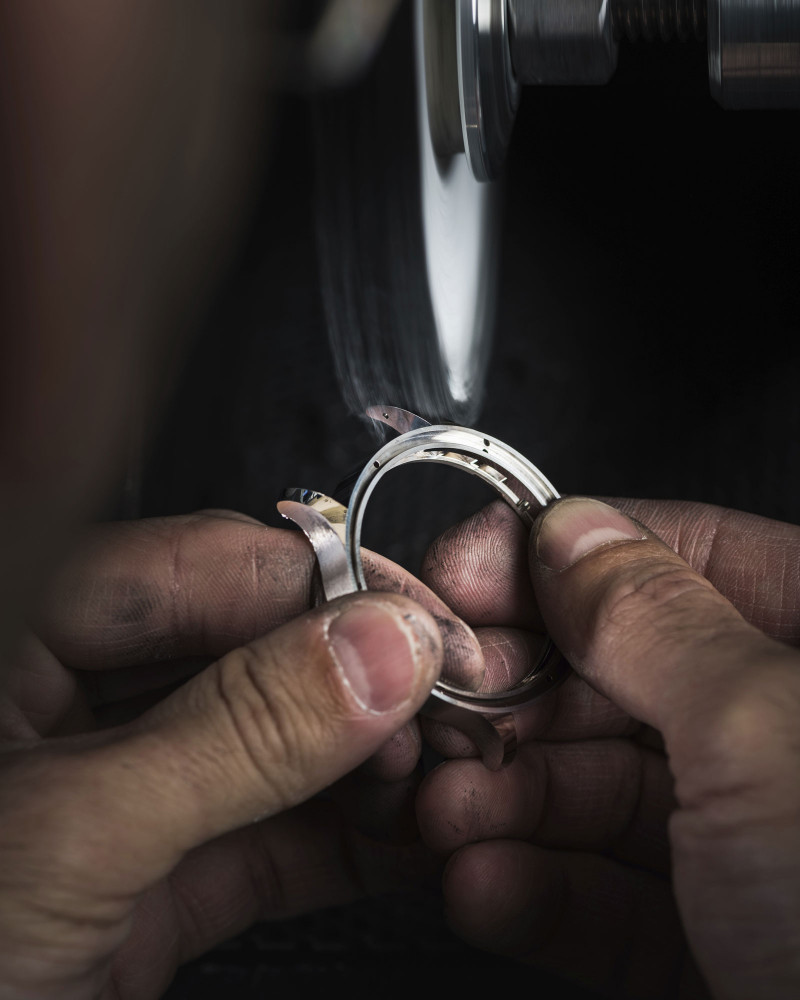 The experience that Robert Greubel and Stephen Forsey have amassed through their training and careers have proven to be more than enough for pushing back boundaries in research and creation. They have managed to resurrect the ancestral art of hand craftsmanship and even reinforce it with modern standards of workmanship and precision.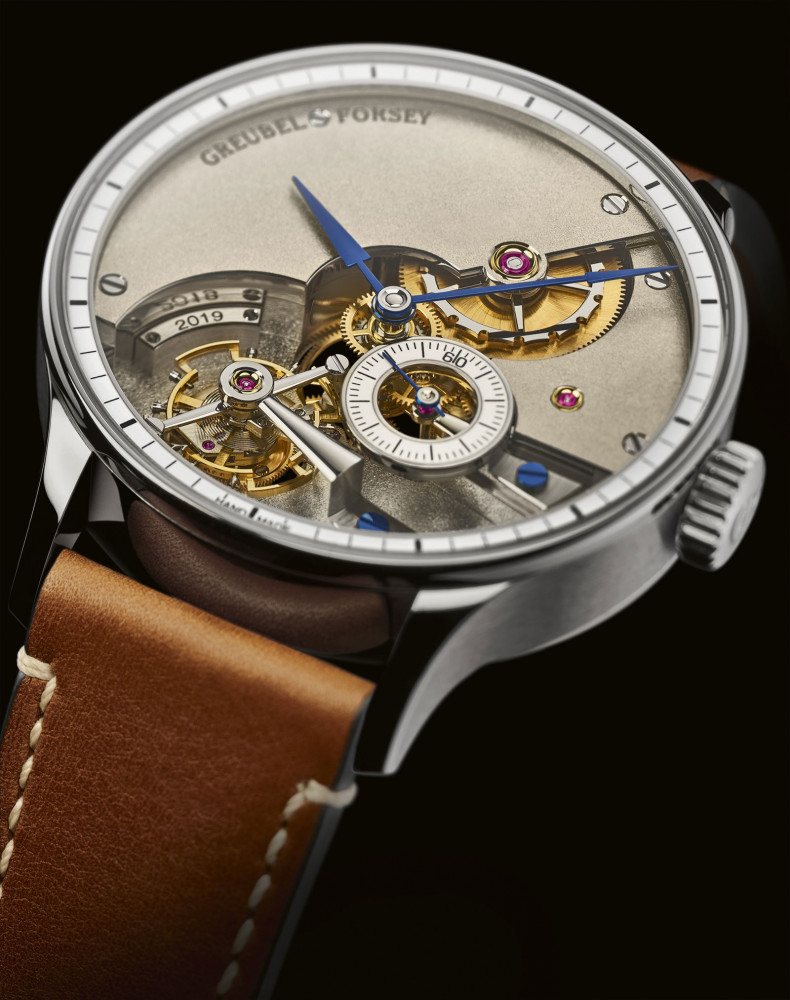 Greubel Forsey Hand Made 1 is an hours, minutes, and seconds timepiece equipped with a tourbillon. The watch has been entirely created from scratch, including the movement construction. It was simply out of the question to replace an existing calibre by hand-replicating its components. Instead, each of the 272 movement components and 36 case parts were handmade and hand finished, including the hairspring. Some parts had to be redesigned and simplified, while in others, like in the case of tourbillon, the number of the components had to be increased. Nevertheless, Greubel Forsey managed to keep the watch relatively modestly proportioned with 43.5 mm in diameter and 13.5 mm in thickness.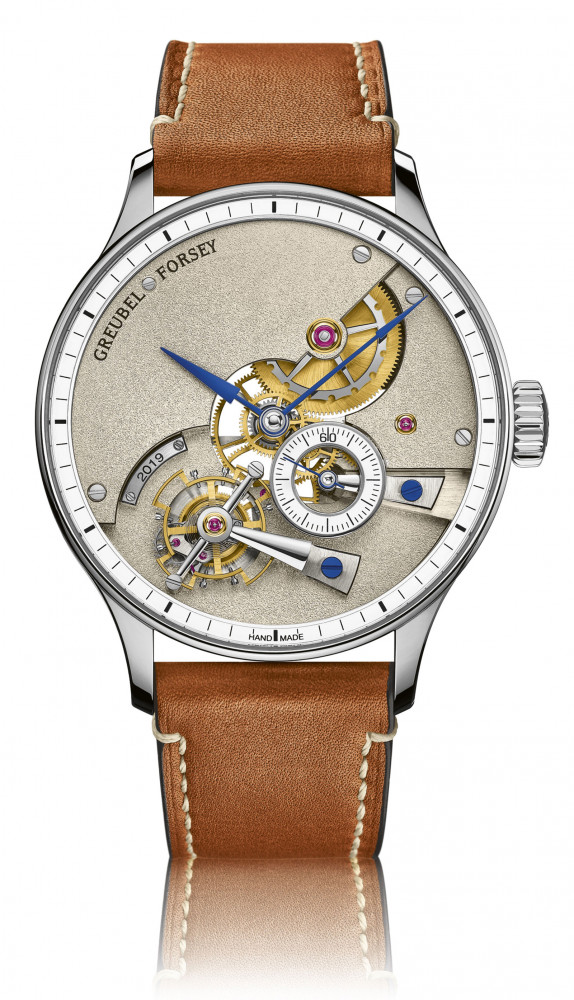 As aforementioned, 95% of this watch is hand-made, except the sapphire crystals, the case gaskets, the spring bars, the jewels, and the mainspring. 308 components of the watch were made using more than 800 individual parts. It took 35 times longer to complete a tourbillon cage than for a standard tourbillon. A production of only one wheel took 600 times longer than that of a high-end industrial wheel. The balance spring is also entirely hand-made from an alloy in the Atelier. It is then rolled in a hand operated rolling mill, with only a few of them being made at a time. The escape wheel is made of 20 individually-cut teeth, while the tourbillon carriage, with an increased number of parts, features 69 components weighing a total of 0.521 g!
Of course, the movement is finished in the spirit of the finest watchmaking tradition, including the bridges with polished inner and outer vertical flanks, the "Gratté" mainplate, and the wheels with hand polished bevels top and bottom. The 18-karat white gold case is also hand-made and satin-finished on the sides. The open dial reveals hand-enameled chapter rings and flame-blued steel hands. On the dial, at 6 o'clock position, the inscription HAND MADE replaces the usual SWISS MADE. Taking about the making of the Hand Made 1, due to its extreme complexity, it is possible to make only two or three pieces per year, which makes this model highly exclusive. The price is on request, but probably somewhere between 700,000 - 900,000 CHF. For more information, please visit greubelforsey.com.
Advertisement
Right now 28 watches on sale!
Latest News from Greubel Forsey