Marina Milojević
|
03.01.17
|
11:40 PM
One of the most beautiful watches I've seen in a while is Graham's new Geo.Graham Orrery Tourbillon, a new version of Graham's most complicated creation. This astonishing astronomical watch was originally introduced in 2013, to mark the 300th anniversary of the first orrery. The highly complex creation takes its design principles from the first modern orrery mechanisms, which were built by George Graham and his contemporaries in 17th and early 18th century. Orrery is, actually, a mechanical model of the solar system, used to represent and predict reative positions and motions of the planets and moons, according to the heliocentric model.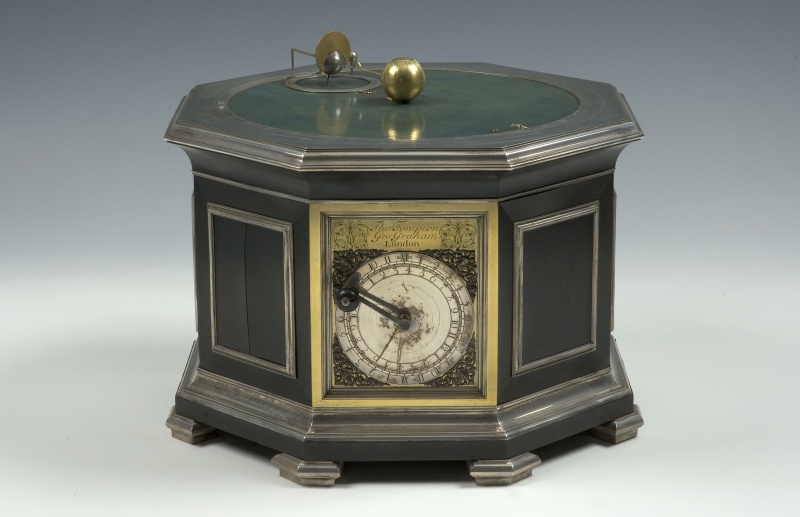 Orrery, the world's first mechanical solar system model, was, 300 years ago, presented to Charles Boyle, 4th Earl of Orrery, from which all such tellurians and planetariums take their name. Now resting in the Museum of the History of Science, in Oxford, the magnificent Orrery finds its modern-day alternative in Grahams watchmaking creations.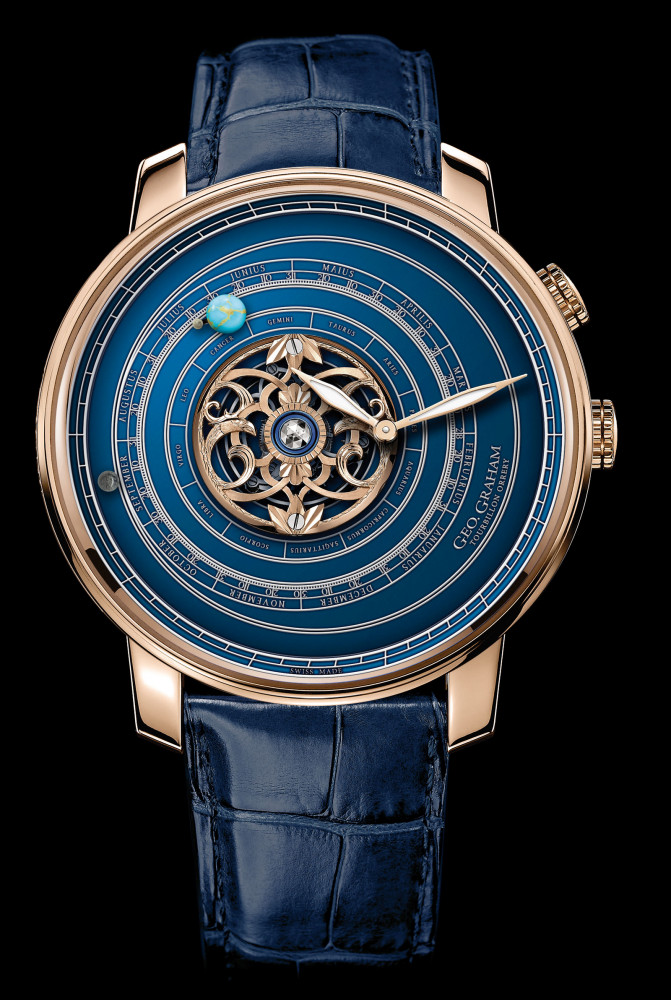 Geo.Graham Orrery Tourbillon, for 2017, is crafted in 18-carat pink gold, it measures 48mm in diameter and exactly 17.60 in thickness. Its case accommodates the exclusive high precision mechanical movement, G1800 Tourbillon Orrery, which was made for Graham by Manufacture Christophe Claret. The movement animates the beautiful three-dimensional dial, which comes to life to represent the motion of the Moon, Earth, Mars and the Sun - based on a 300-year calendar. It operates at a frequency of 3Hz (21,600bph), and offers a power reserve of three days. Water-resistance is 50m.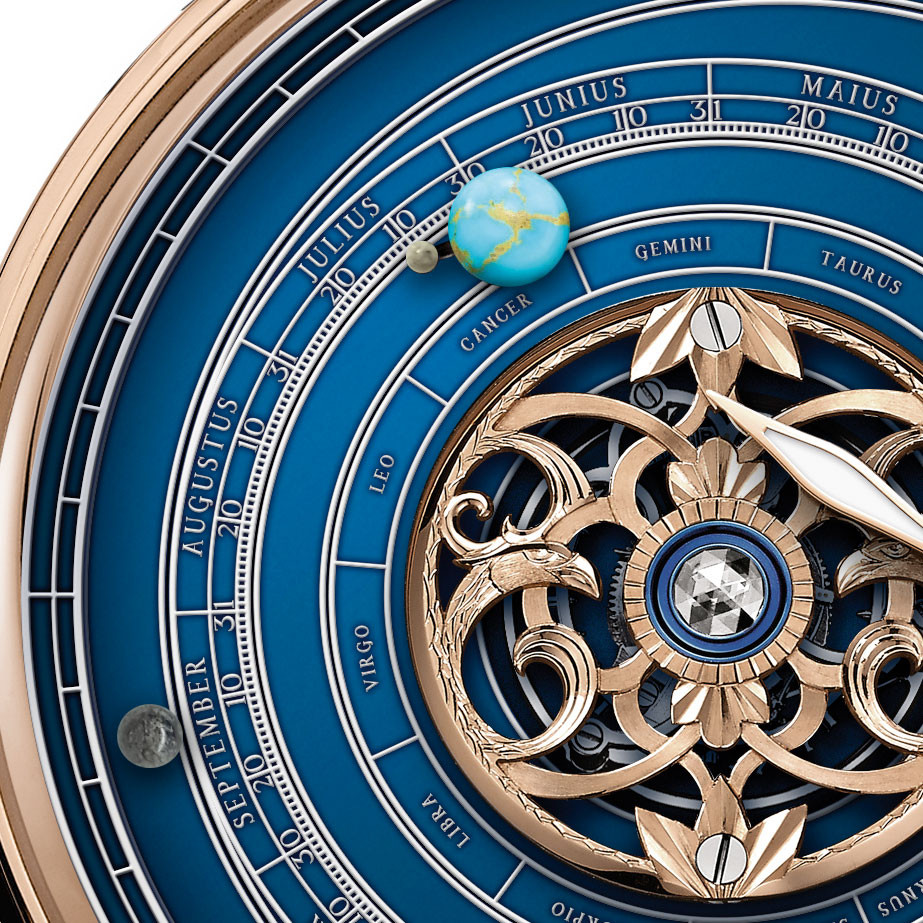 The heliocentric representation features a Sun-symbol in its middle, crafted from 18-carat pink gold and set with a sparkling white diamond. The sun is, actually an elaborately engraved Tourbillon bridge with 2 Phoenix heads. For other planets and satellites, Graham has used genuine fragments of the Moon and Mars, sourced from two meteorites, while the Earth is made of Kingman Turquoise.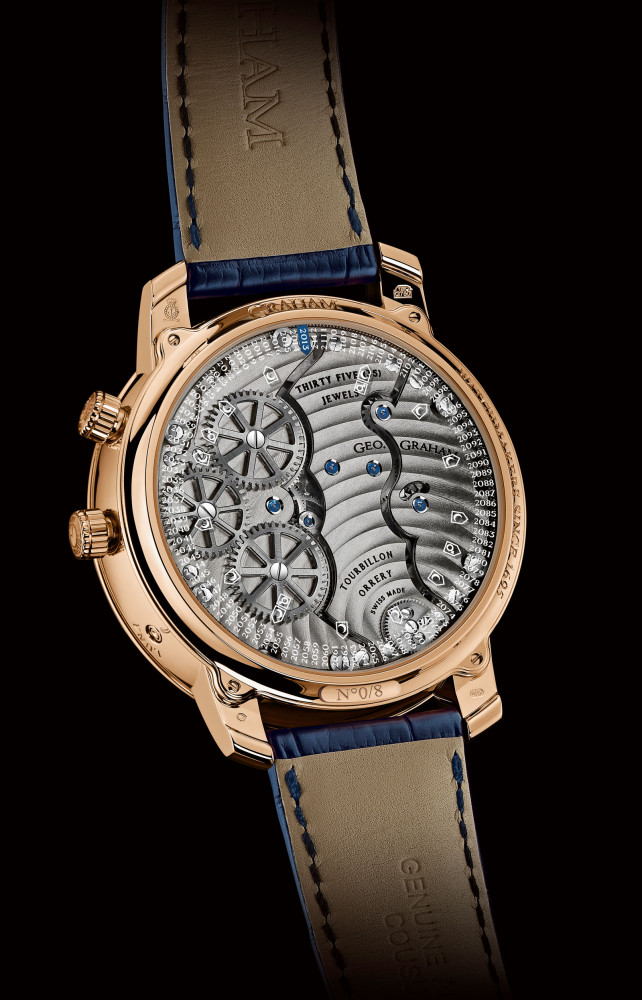 The blue, lacquered dial reveals the Geo.Graham Tourbillon Orrery inscription at 4 o'clock, as well as three different scales: Hours and minutes scale, Gregorian calendar (365.25 days), and Zodiac scale with 12 astrological signs. The reverse side of the watch features a see-through crystal case-back a 100-year calendar. Graham also offers two additional discs with the watch, so they can a can install them for two additional graduations of 100 years.
Geo.Graham Orrery Tourbillon, reference number 2GGBP.U01A, is available in a limited edition of 8 pieces worldwide. The watch is mounted on a hand-sewn blue alligator leather strap. The price is, most probably, similar to the price of the original model, which is $330,000 USD.
Photos courtesy of Graham London.
Graham collections
Advertisement
Right now 100+ watches on sale!
Latest News from Graham