Marina Milojević
|
09.19.18
|
02:56 AM
True Rolex aficionados often wonder why Rolex doesn't seem to make any tourbillon watches. Despite being a globally recognized status symbol, in terms of complications Rolex doesn't compete with haute horlogerie brands such as Breguet or Vacheron Constantin. The brand focuses on creating reliable, precise watches that pretty much resemble their original models. It seems that Rolex builds watches based on its own heritage, and tourbillon movements are simply not something that Rolex ever pioneered or tried to incorporate.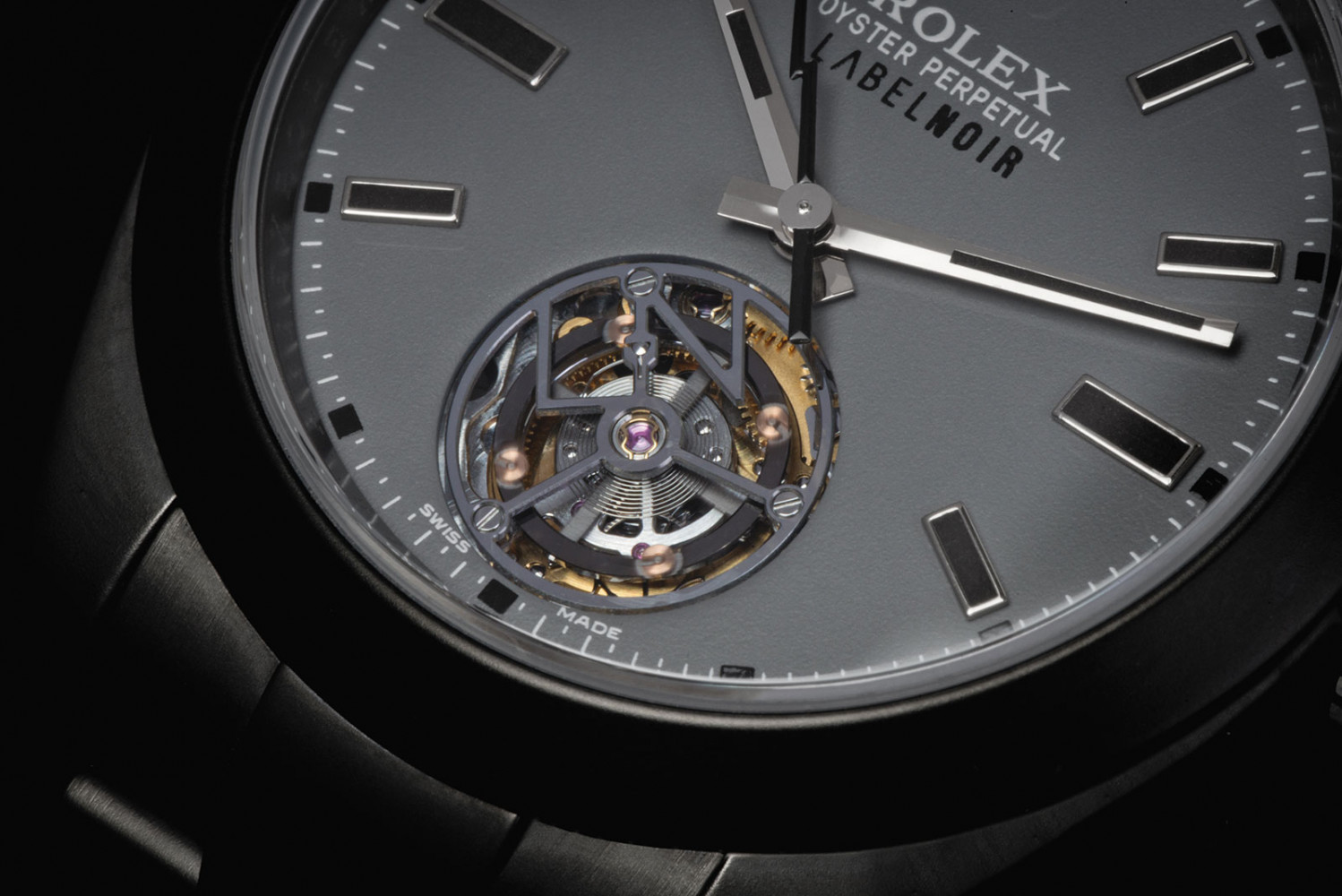 However, something that has never existed has finally arrived – the very first Rolex Tourbillon. The interesting thing is that it's not even made by Rolex. It's not even approved by Rolex! The first ever Rolex Tourbillon has been designed by customization company named Label Noir, and it's available for purchase!
While ateliers Label Noir, established by watchmaker Emmanuel Curti, exist from 2011, watch customization has been around for decades. In the high-end realm, it all started with Bamford Watch Department, which is the first company to offer full personalization of the world's most exclusive watches. As customization becomes more and more interesting in the age of mass production, it goes further and further away from basic color-coating, adding diamonds, custom engraving, or dial lettering… What we have today is a customization project that focuses on changing the very functions of the watch.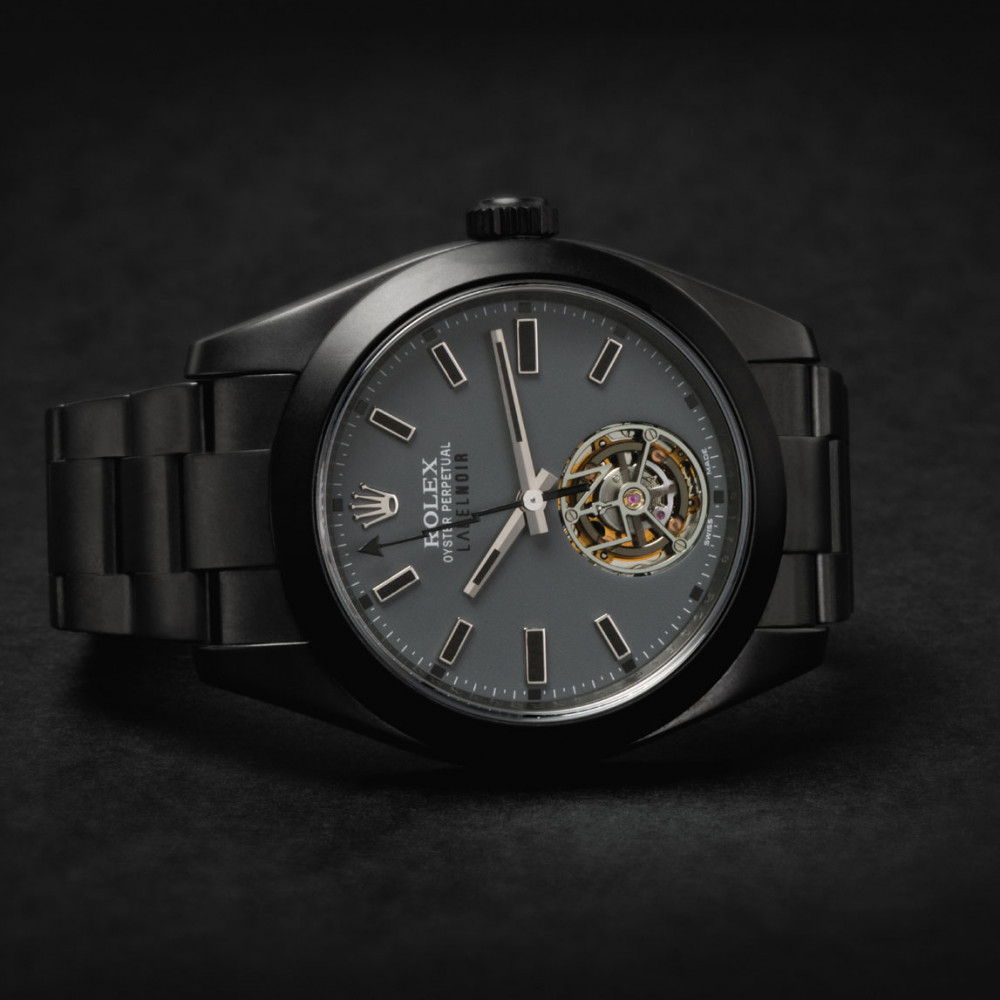 The first Rolex Tourbillon in watchmaking history is designed by request of an anonymous client of Label Noir. It is the Rolex Milgauss in stainless steel, which has been blackened by the use of ADLC coating. The dial was modified for color, to add the Label Noir insignia, and to cut a round aperture at 6 o'clock to reveal the magnificent tourbillon. The hands and indexes have also been painted black.
The watch retained its original movement, Rolex Caliber 3131, but its regulating organ was replaced with the tourbillon. In total, 51 of the movement's components had to be removed, and two of them had to be modified. In addition, the movement got 94 new parts, and its frequency was altered from 4 Hz to 3 Hz. The flying tourbillon, which completes one full rotation per minute, is installed on a ball-bearing – a true feat of watchmaking expertise!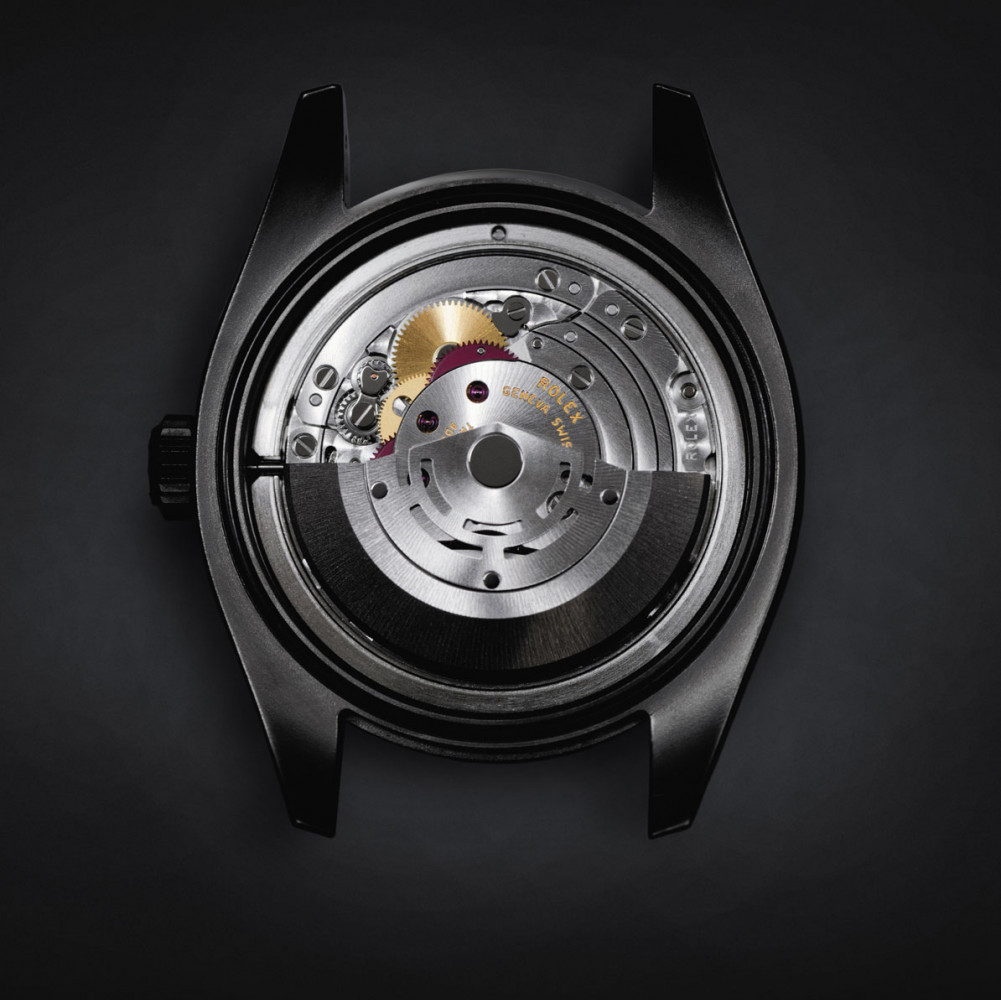 Even though the project is not approved by Rolex, nor it is appreciated by other luxury brands, legally it's totally legit. The Label Noir brand even guarantees good customization practices and disassociates itself from industry players who "yield to the temptations of imitation or to the misguided forms of disguised counterfeiting."
In case of a similar request, Label Noir can make your own Rolex Tourbillon in just three months! However, there's no word about pricing, yet!
Rolex collections
Advertisement
Right now 100+ watches on sale!
Latest News from Rolex