Marina Milojević
|
04.08.11
|
02:20 AM
Audacious Collection from Boucheron is inspired by Oriental beauty. Even the Louis Boucheron, founder of the company, traveled to India in 1909, and drawn the inspiration from rich eastern culture, history and the local appreciation of beautiful.
In the spirit of this jewellery house, all of the watches are heavenly embellished with diamonds and fine, delicate engravings.
L'Orientale
This is the first of the watches we here present. This Boucheron creation repeats the petal motif on the lustrous mother of pearl dial embraced with sparkling diamonds. The whole composition evokes an image of a delicate floating flower at the top of the fluttering water. The lines and colors are skillfully combined to provide a visual depth and vigor to the design. Here are the two versions of L'Orientale. The first one is crafted in stainless steel and completed with light blue mother of pearl mosaic dial set with diamonds and sapphires.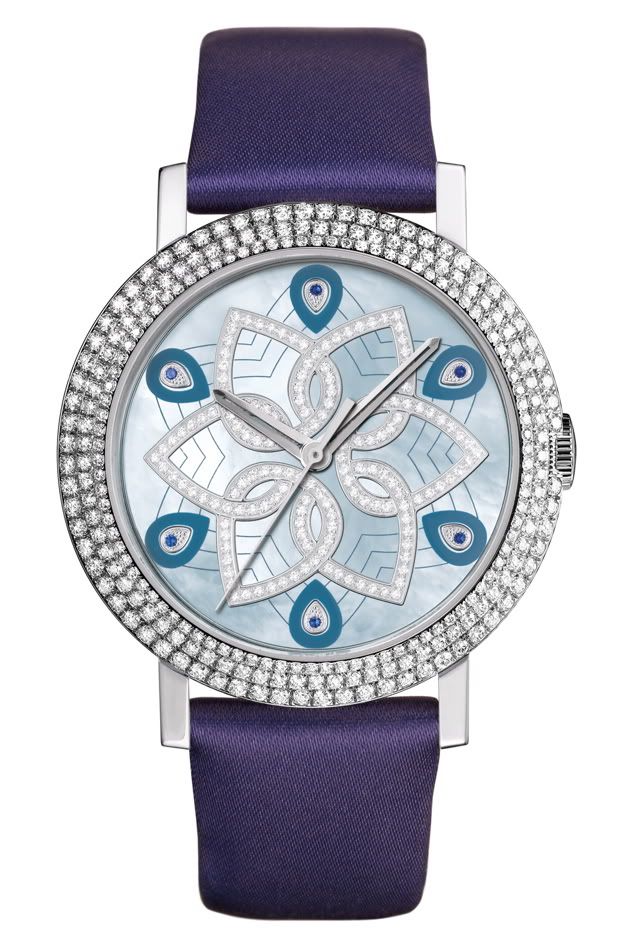 The second L'Orientale watch is crafted in pink gold completed with light pink mother of pearl mosaic dial set with diamonds and pink sapphires. Both watches feature automatic GP4000 movement. The mechanism is developed by Girard- Perregaux. The movement is equipped with Boucheron rotor, and fully visible through the transparent case-back.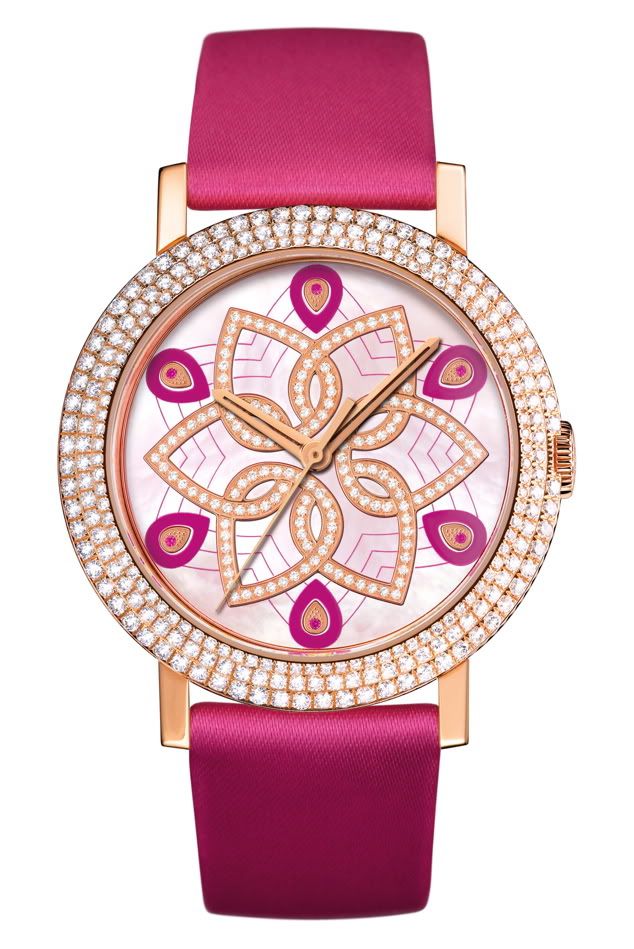 The Shéhérazade
This watch is inspired by a legendary Persian queen and the storyteller of One Thousand and One Nights. The frame tale goes that every day Shahryar, who was the fictional Persian Sassanid King, would marry a new virgin, and every day he would send yesterday's wife to be beheaded. This was a king's cruel revenge after finding out that his wife had betrayed him. According to the legend, had killed one thousand such women, by the time he was introduced to Shéhérazade. Shéhérazade managed to mesmerize the Persian king for one thousand and one night with her storytelling. During these one thousand and one nights, the King had fallen in love with Scheherazade, sparing her life and making her a Queen.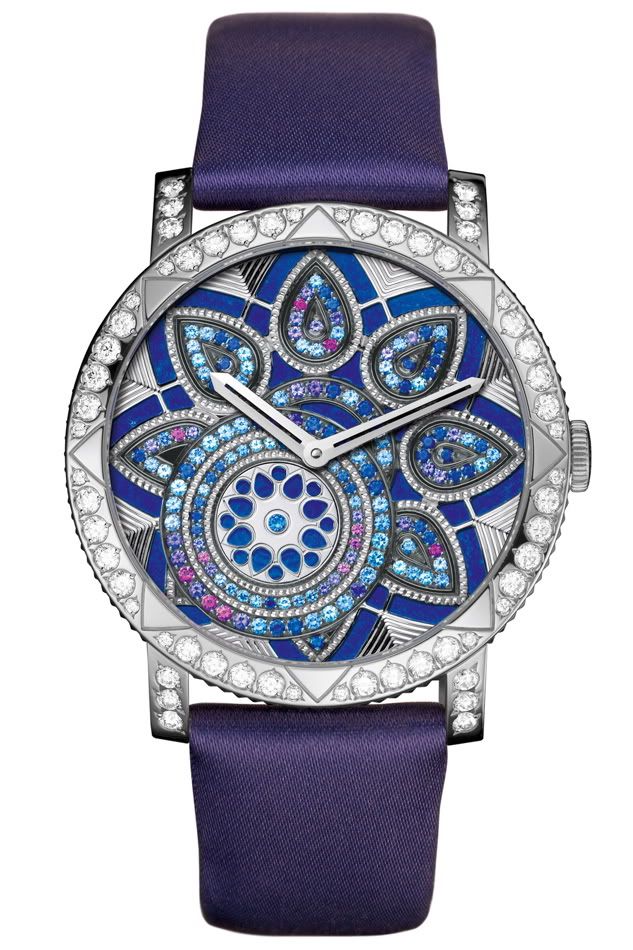 The Shéhérazade watch is embellished with Lapis Lazuli mosaic on the dial, set with multicolored sapphires, amethysts, aquamarines and diamonds. The dial has a stained-glass effect accomplished by cutting 27 pieces of semi-precious stones into 11 different dimensions. Available in stainless steel and rose gold, this watch uses the exclusive Girard-Perregaux Calibre GP 4000 movement with "Crazy Seconds" at 7 o'clock. The Crazy Seconds disc rotates and changes colors at each passing second.