Marina Milojević
|
04.22.16
|
01:11 AM
Blancpain Metiers d'Art The Great Wave highlights a gemstone used for the first time by Blancpain – Mexican silver obsidian – as well as a favorite Blancpain technique: Japanese rokushō patina.
One of the loveliest watches at this year's Baselworld is the Blancpain Metiers d'Art The Great Wave. A watch inspired by the restlessness of the sea, and made from Mexican silver obsidian. For the first time ever, Blancpain uses this semi-transparent volcanic rock for one of its dials. Silver obsidian, a smoky gray, almost black stone, speckled with silvery clouds, serves as a base for the magnificent "The Great Wave" applique in white gold. The technique used to create such a delicate adornment isn't new to the brand. The applique made using the ancient craft of Japanese rokushō patina, which is a technique used for inducing patination in decorative non-ferrous metals.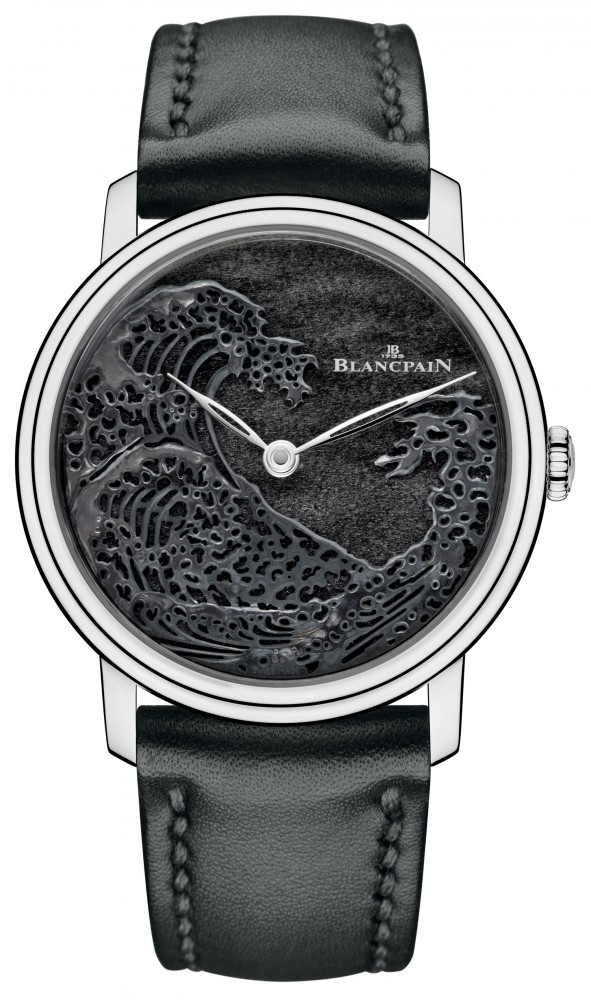 It is first fixed to a base made from copper and gold, named Shakudō. The same alloy was used last year on the glorious Blancpain Shakudō Ganesh model, which won the Artistic Crafts category prize in the Grand Prix d'Horlogerie de Genève. The base is coated with unique patina achieved by dipping it into a bath of rokushō salts. Once the patina is applied, the Shakudō is removed, and certain parts of the applique are polished to intensify the impression of a wave. Finally, the engraving is fastened to the Mexican silver obsidian.
The marvelous wave engraving, inspired by the Great Wave off Kanagawa, a Japanese woodblock print created by the artist Hokusai, is crafted in a white gold patina. The applique marries the power and motion of the wave, with the symbolism of grey obsidian, a semi-precious stone associated with purity and balance.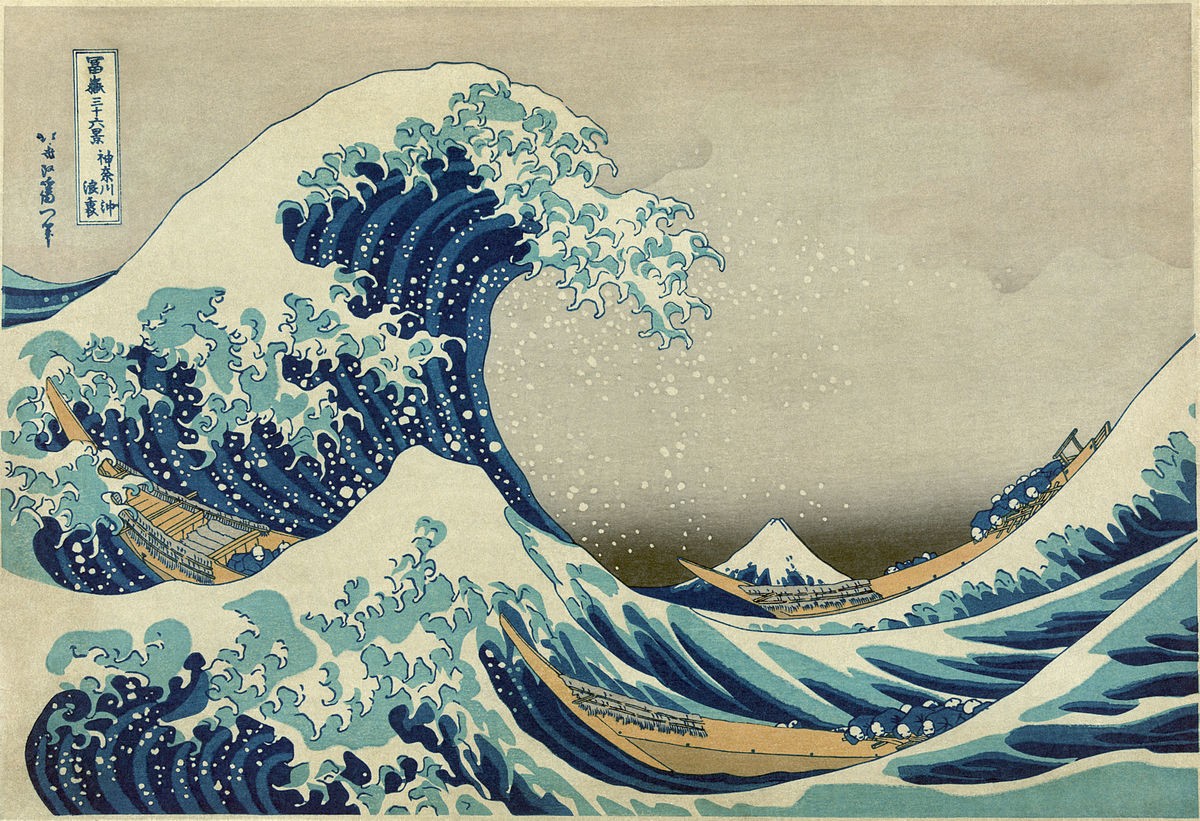 By Katsushika Hokusai (葛飾北斎) - Restored version of File:Great Wave off Kanagawa.jpg (rotated and cropped, dirt, stains, and smudges removed. Creases corrected. Histogram adjusted and color balanced.), Public Domain, https://commons.wikimedia.org/w/index.php?curid=5576388
Blancpain Metiers d'Art The Great Wave is crafted from rare and noble platinum. Its case measures 42mm in diameter, and it is 10.55mm high. A sapphire crystal case-back provides a glimpse into the famous hand-wound 13R0 caliber that now became the 13R3A movement with 8 days of power reserve. The power reserve indicator is no longer displayed on the dial. It now appears on the bridge side of the watch, to ensure optimal visibility of the engraving. The movement is equipped with three series-coupled barrels, where the second one takes over from the first one, before its strength weakens. The third barrel does the same in turn, thus ensuring 8 days of autonomy.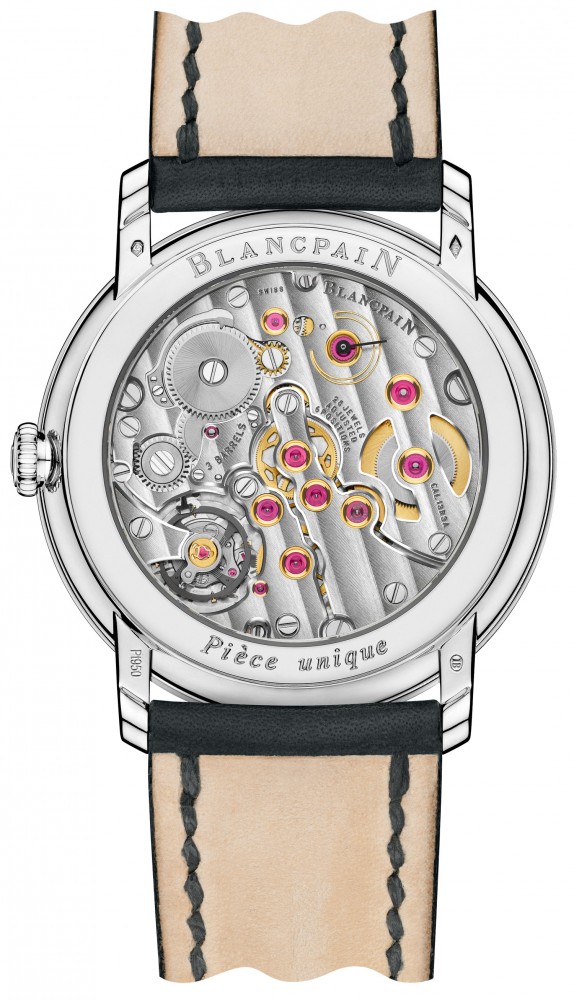 Blancpain Metiers d'Art The Great Wave is mounted in a bespoke storm gray calfskin crap, created by a Swiss artisan. Reference number 6612-3433-63AB.
Blancpain collections
Advertisement
Right now 100+ watches on sale!
Latest News from Blancpain