Marina Milojević
|
05.08.17
|
03:01 AM
Arqueonautas Worldwide SA is a marine archaeology company dedicating to protecting and saving underwater cultural heritage sites around the world. Their upcoming project is dedicated to preserving hundreds of historical shipwrecks scattered around the sea-lanes of Indonesia's vast archipelago. These shipwrecks, relics of the age when only the bravest of men sailed the seas to bring the exotic goods of the Spice Islands back to Europe, are in danger of being lost forever due to looting, the ravages of time, and the costly survey and reconnaissance projects.4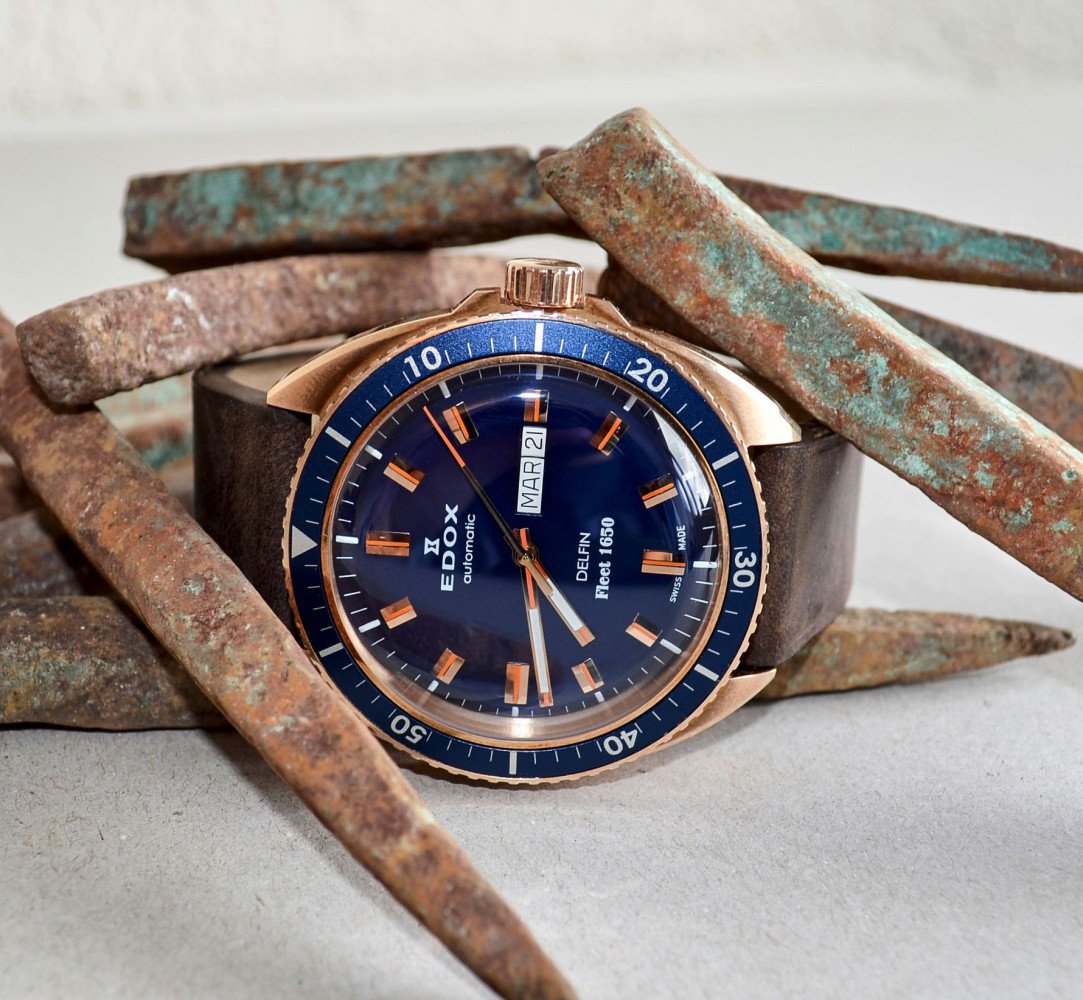 Now, the famous family-owned Swiss watchmaker Edox offers a helping hand on a project by Indonesia's Bureau for the Protection of Cultural Heritage, the German-based Association for Saving of Underwater Cultural Heritage (ASUCH) and the archaeological company PT Maresearch Indonesia. Together with the Arqueonautas Fashion Brand, EDOX is supporting a survey of what is considered to be the final resting place of five ships of the Vereenigde Oost-Indische Compagnie, the famed Dutch East India Company.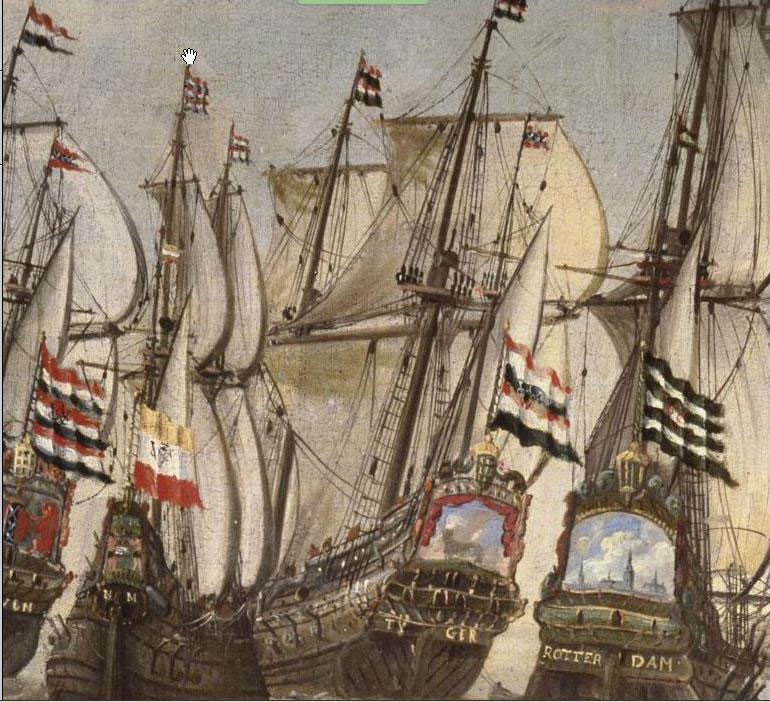 In February 1650, the ships, led by the flagship Tijger, left the company's headquarters on the island of Java, and headed for Ternate, one of the islands of the Moluccas. The ships never reached their destination, as they were ships were driven by a squall onto a reef off the island of Kabaena in Southeast Sulawesi (Indonesia).
"…Against all odds, the shipwrecked yet showed the tenacity and persistence to recover most of the fleet's (nearly 600 crew and passengers )cargo and armament – and, faced with being marooned, in the next weeks even constructed a new vessel, christened "The Yacht of Five", out of the wreckage. When in May a small Dutch squadron arrived to the rescue, they not only found more salvaged goods and guns than they could load into their vessels, but the new ship launched and nearly ready to set sail"
Guided by the diary, a team of researchers led by Maresearch and Indonesia's regional Bureau for the Protection of Cultural Heritage in April last year re-discovered what appears to be the remains of Tijger and another, as yet unidentified, vessel. Exactly 367 years after the ships were lost, Edox will support a reconnaissance and survey of the site, in April/May this year.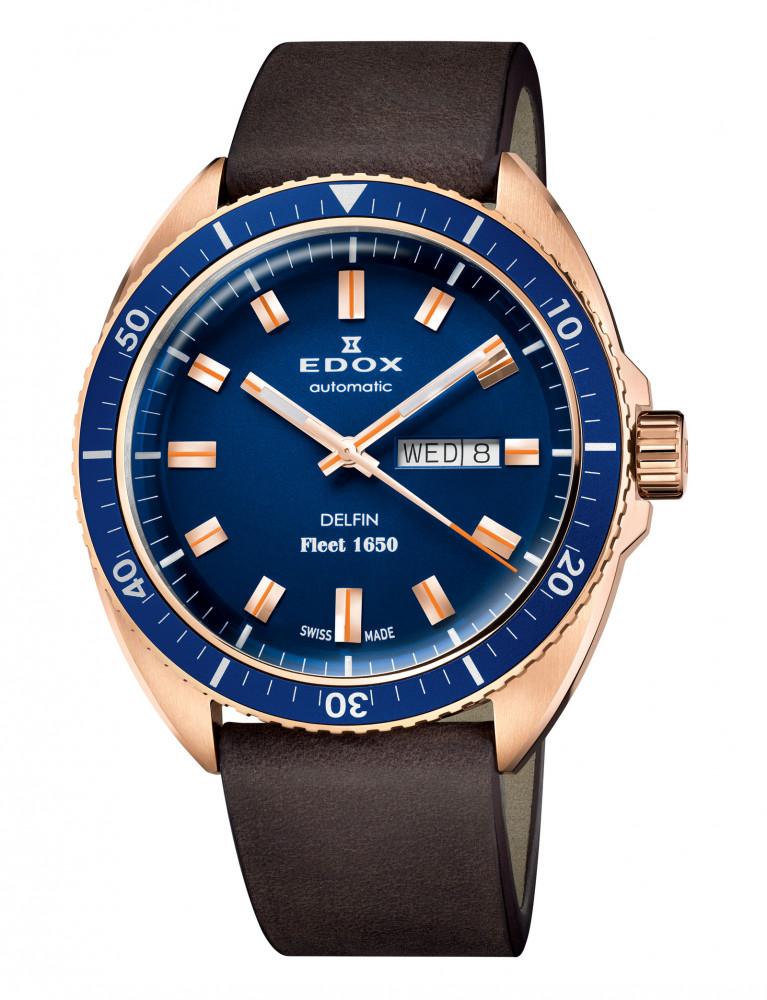 To mark this special occasion, and further support the project, Edox will release the Delfin Fleet 1650 Limited Edition timepiece, a stunning bronze watch made from the same material as the fittings of 17th Century Dutch ships. This vintage inspired model measures 43mm in diameter, and is water resistant to 200 meters of depth. The watch has a case-back adorned with incarnate engravings of an historic wind rose, featured in drawings in the documents that led to the lost ships. Underneath the solid medallion is the reliable Swiss-made movement, Edox mechanical calibre 88, which provides inclinations for hours, minutes, seconds, and day-date.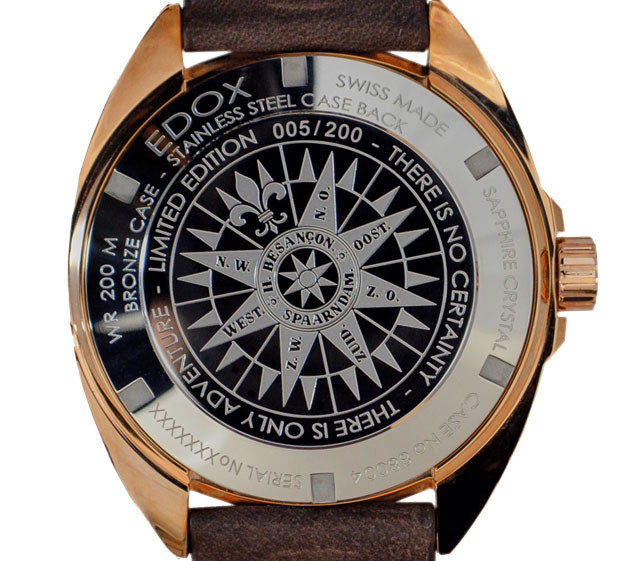 Edox Delfin Fleet 1650 Limited Edition (reference number 88004 BRZBU BUI) is available in 200 pieces worldwide. The case-back is individually numbered, and features a special engraving "There is no certainty, there is only adventure." The watch is available with a choice of genuine leather strap or NATO strap with Delfin collection buckle. Presented in its special hand-made leather travel pouch.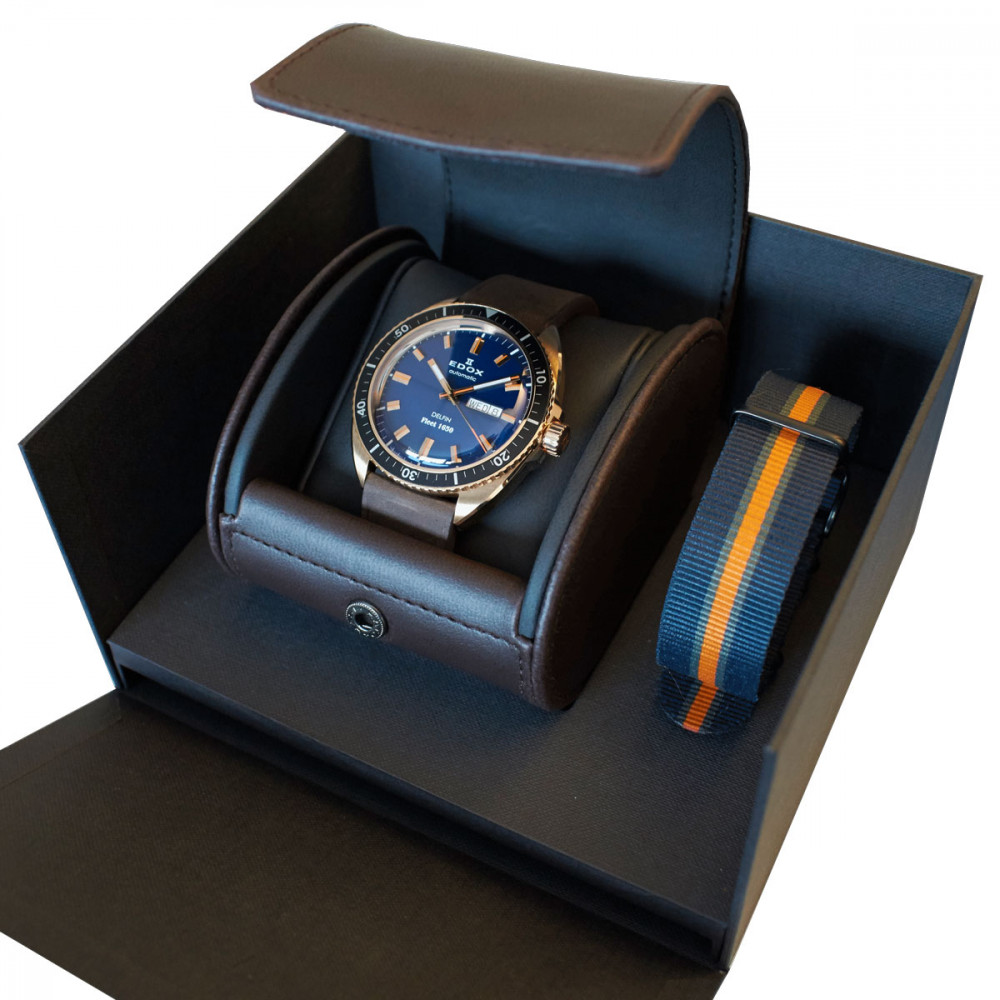 Recommended retail price for the Edox Delfin Fleet 1650 Limited Edition is 1'990 €. For more information about the piece, please visit edox.ch.
Edox collections
Advertisement
Right now 100+ watches on sale!
Latest News from Edox