Marina Milojević
|
06.05.16
|
10:08 PM
Edox, one of the rare Swiss manufactures that has remained in continuous production ever since 1884, is today a leader in making of precision sports watches for use on sea and land. The brand's latest release is the attractive, modern-looking SharkMan I Limited Edition diver's watch, which is, as you may have guessed, dedicated to Edox watch ambassador Christian Redl, who is also known as "The Sharkman. "
Redl, who is currently the world champion in freeform ice diving, is also trying to find a way to raise awareness about the global plight of the sharks, which are killed in the tens of millions each year for their fins. Only last year, close to 100 million sharks were slaughtered, either for food, their fins, or as by-product in other catches. As a part of the global initiative to save sharks, Redl will appear in a new movie documentary, Shark Rescue, which will be released in 2017. The objective of this project is to bust the myths about sharks, and show what needs to be done in order to save these animals from extinction. As he travels the oceans on this mission, he will wear the new Edox SharkMan Limited Edition on his wrist.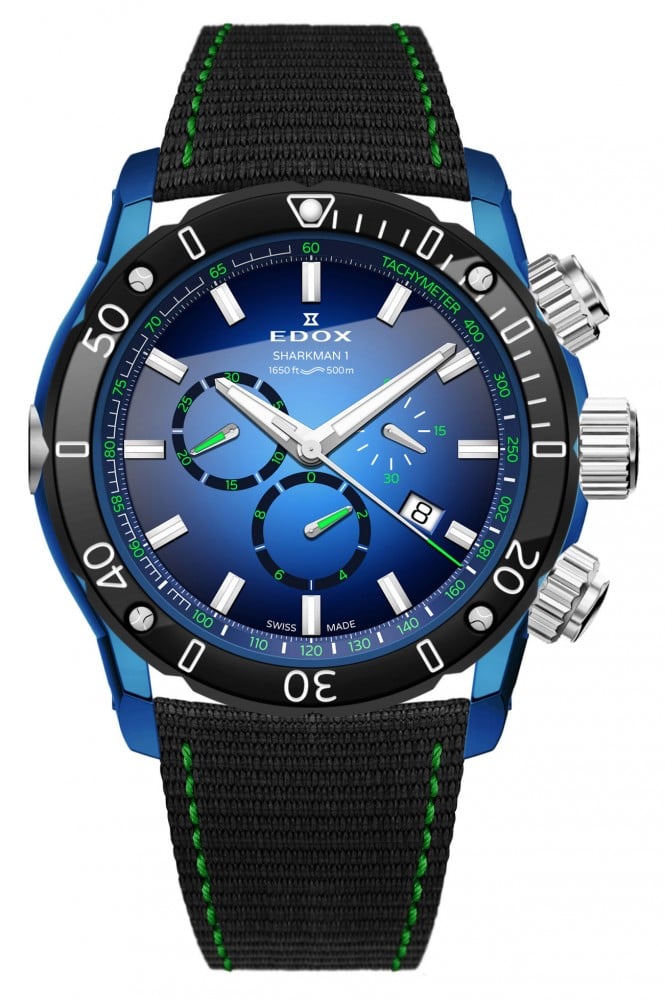 The message Redl sends goes like this: "Unless something is done, the shark will disappear from the world's oceans, irreparably damaging the delicate ecological balance that all sea life depends on and which could have devastating long-term effects for mankind itself."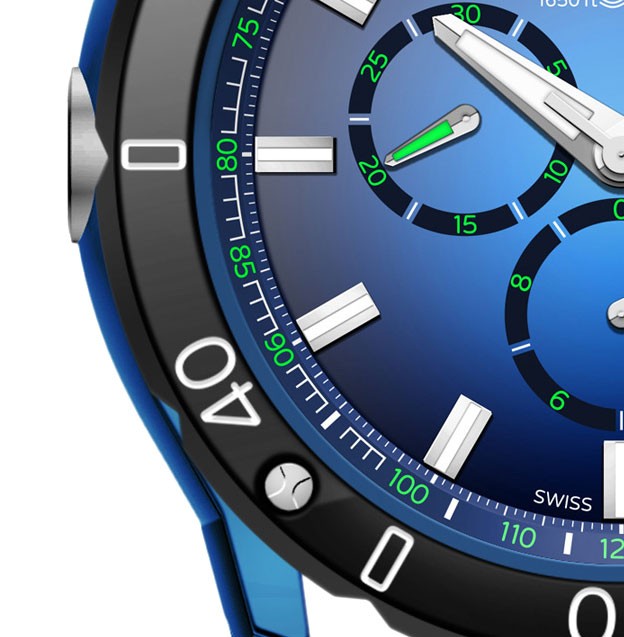 With the SharkMan I Limited Edition, Edox, once again, proves its expertise in the production of diver's watches, which begun in 1963 with a major innovation. This is when Edox released its iconic Hydro-Sub collection, featuring the first crown system with tension ring allowing waterproofness of 500 meters. In 2016, the new spectacular SharkMan 1 Limited Edition holds true to the company's reputation as an exceptional and professional diver's watch.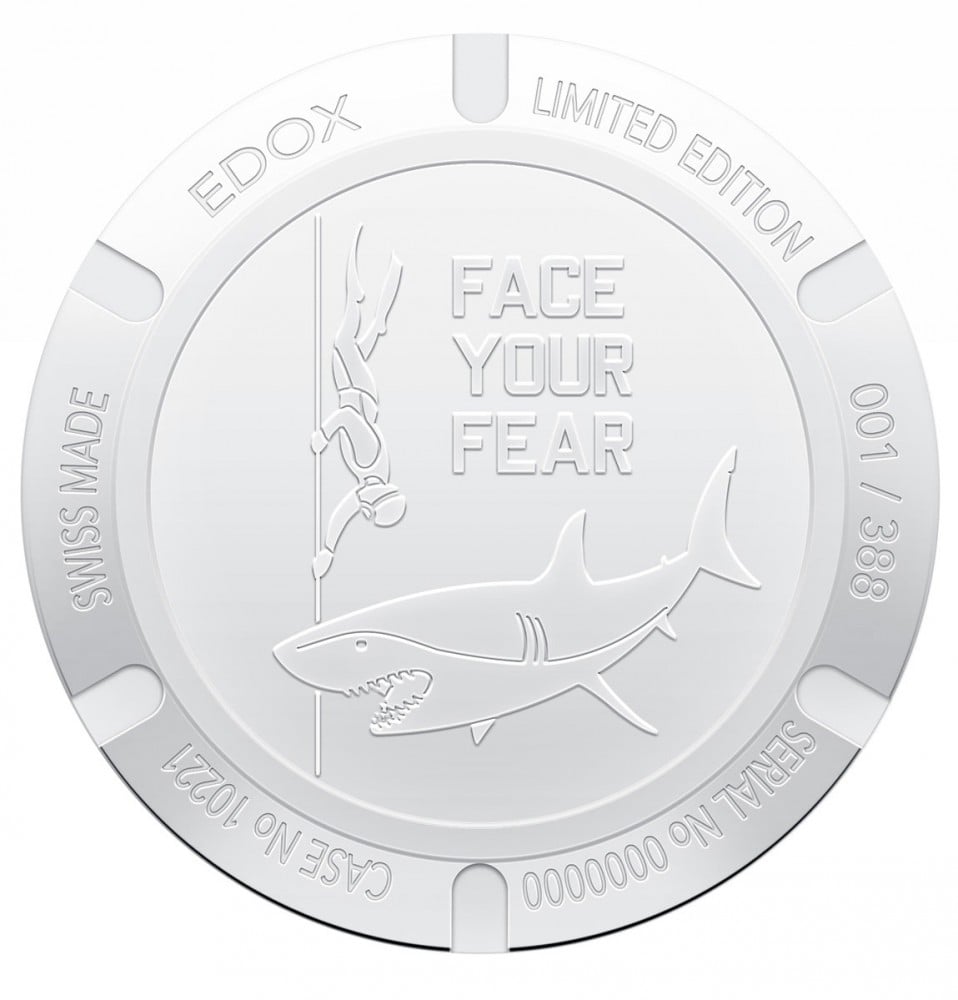 The piece is crafted from stainless steel, and its generously sized case measures 45mm in diameter. The case is water resistant to 500 meters, and finished with a specially engraved case-back. The solid medallion reveals engraving of a large shark and diver, along with a "Face Your Fear" inscription. The watch is powered by the quartz movement Calibre Edox 102, with functions for hours, minutes, seconds, date, and a chronograph. Its blue dial is graced with luminescent hands and markers, while the case features a helium escapement valve. The watch is mounted on a black nylon strap with green stitches.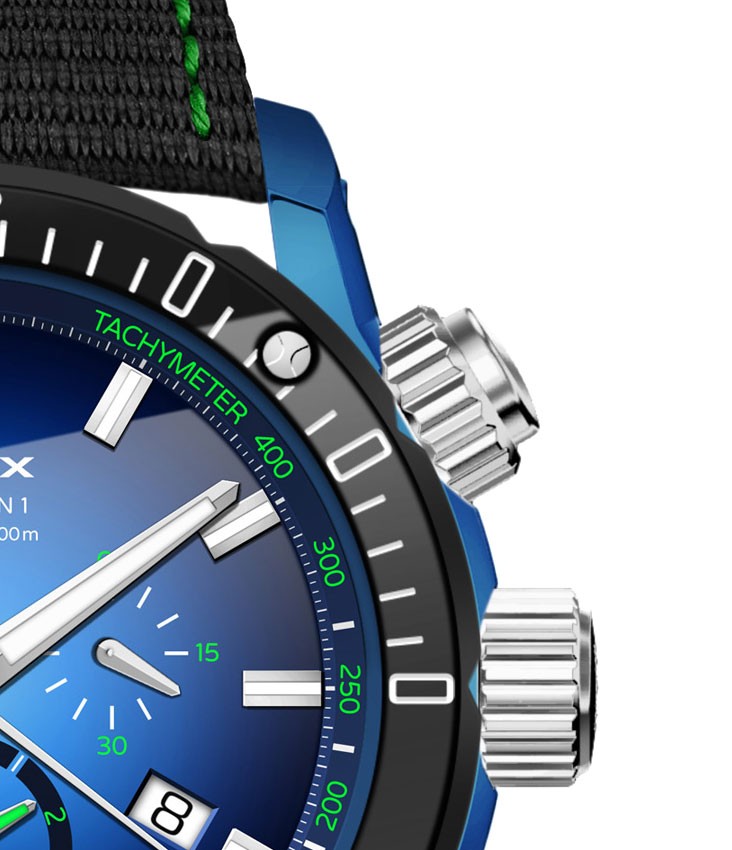 Edox SharkMan 1 Limited Edition will be available as per June/July 2016. The price is somewhere around 1,600.00 USD. The watch is available in a limited numbered series of 388 exemplars, each delivered in its exclusive watch box, together with a numbered certificate and replacement rubber strap.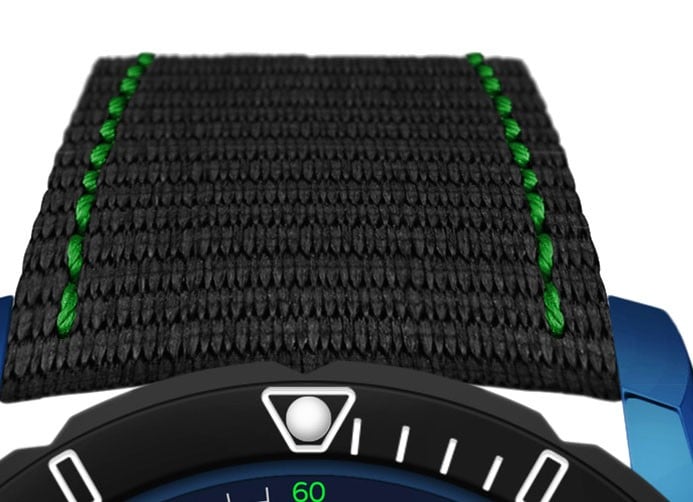 Edox collections
Advertisement
Right now 100+ watches on sale!
Latest News from Edox