Marina Milojević
|
07.07.18
|
10:49 PM
The house of Jaquet Droz celebrates its 280th anniversary. To mark this special occasion, the famous watchmaking brand is unveiling a special new limited edition timepiece adorned with a beautiful plique-à-jour enamel dial. Plique-à-jour enamel, or "smalta clara" in Latin, is an enamel technique developed 1500 years ago, which is said to be even more demanding than Grand Feu enamel.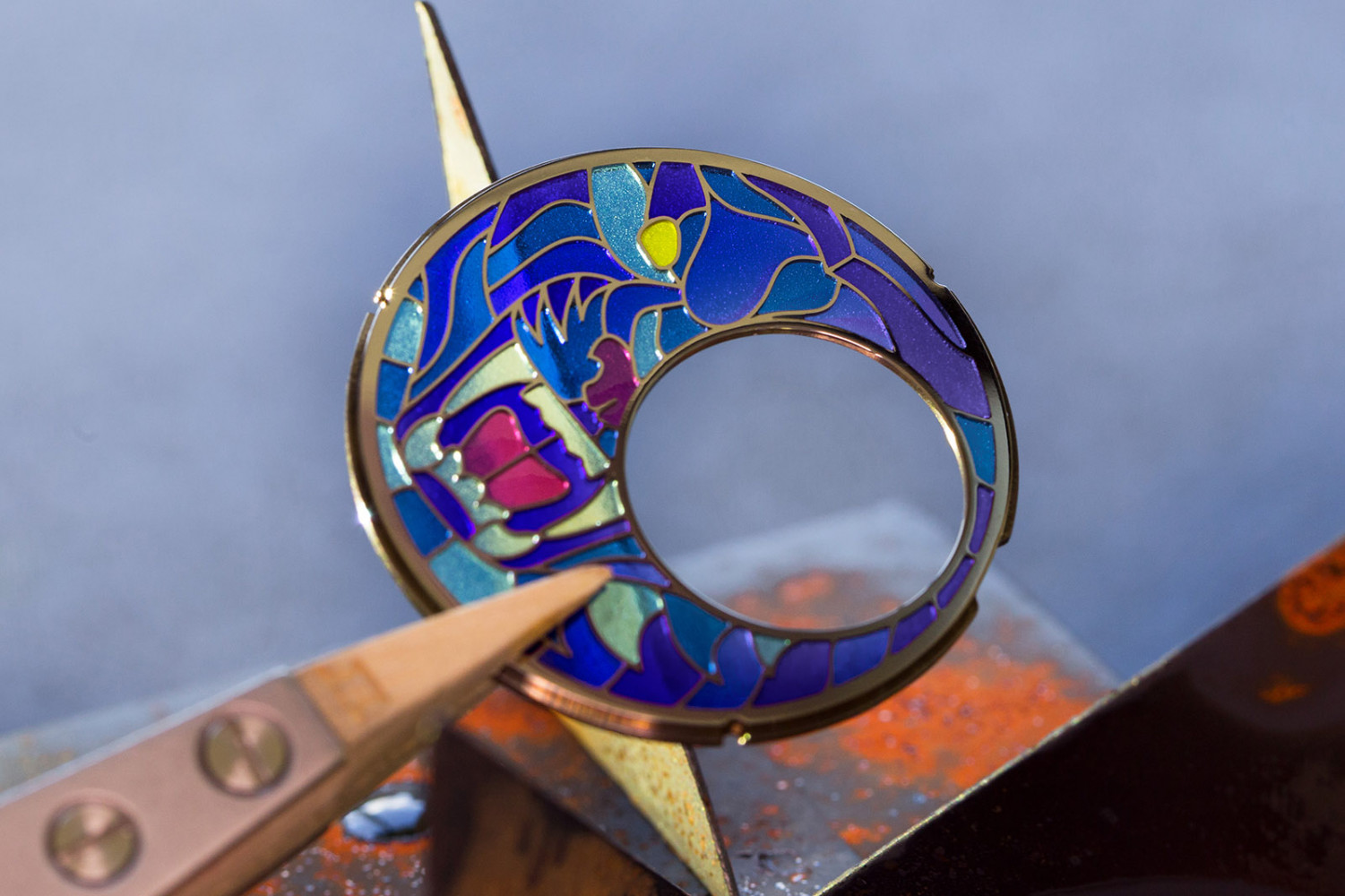 With this rare technique, the composition is made up of cells of different colors and shapes, separated by gold wire cloisons. There is no metal background to support the composition – each dial is a standalone piece, like a miniature stained glass window. Such a delicate construction requires a high level of skill to prevent the enamel of cracking in the kiln - the risk that becomes even more pronounced with every firing of the piece.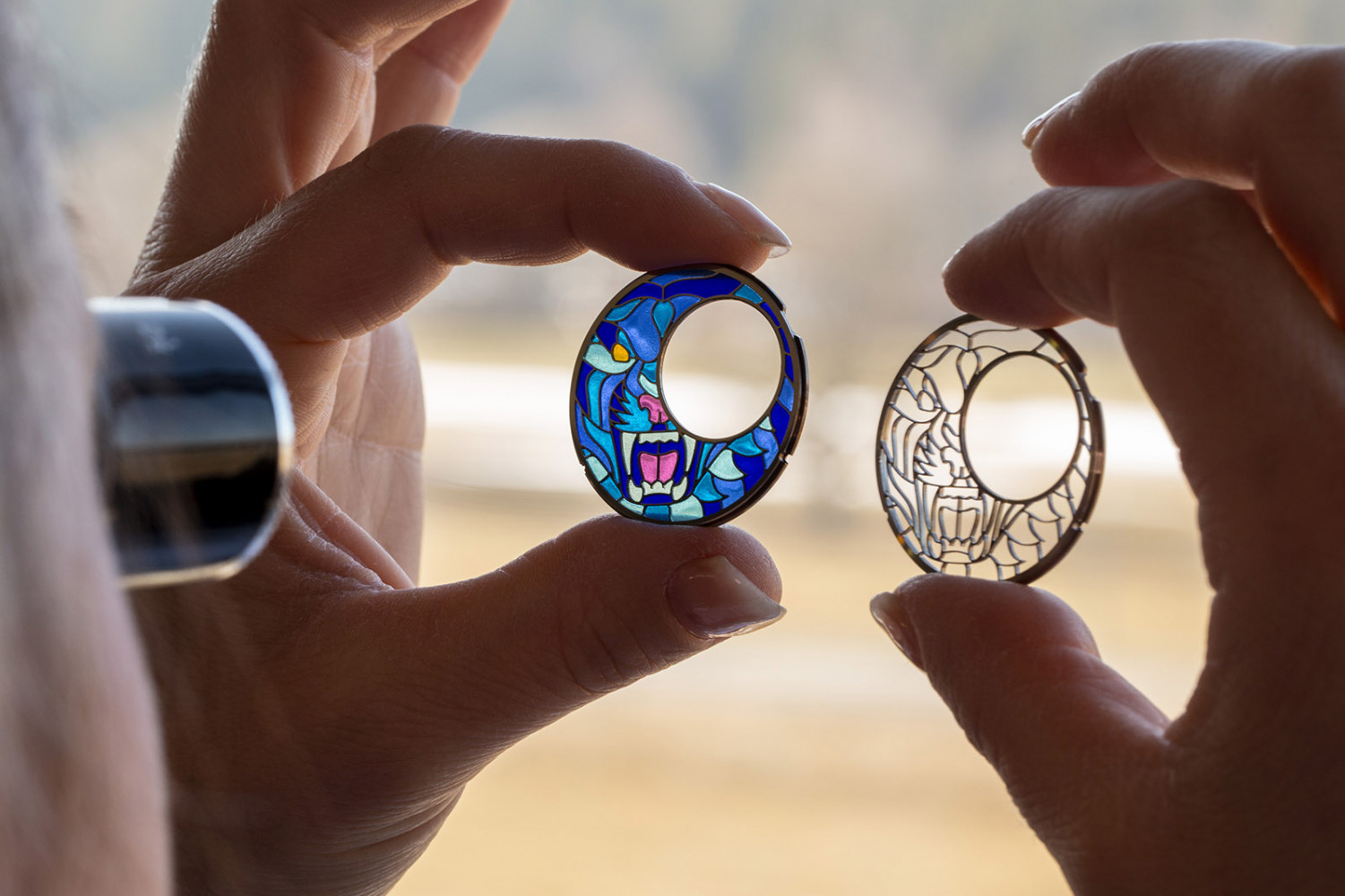 The special new model, Petite Heure Minute Smalta Clara, has no case back. The watch is designed in such a way to allow the light to shine through the enamel to illuminate a magnificent tiger motif. The design is rendered in lively, contemporary manner, using seven different colors, and highlighted by a row of 100 pure white diamonds arranged around the bezel, a total of 0.89 carats.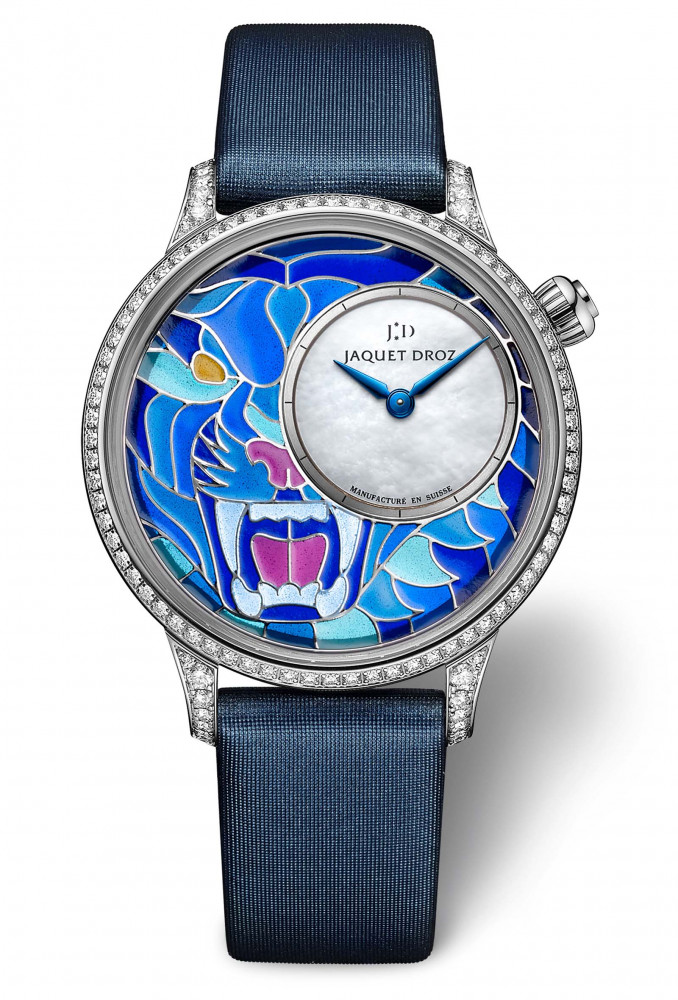 J005504500
Jaquet Droz Petite Heure Minute Smalta Clara Tiger white gold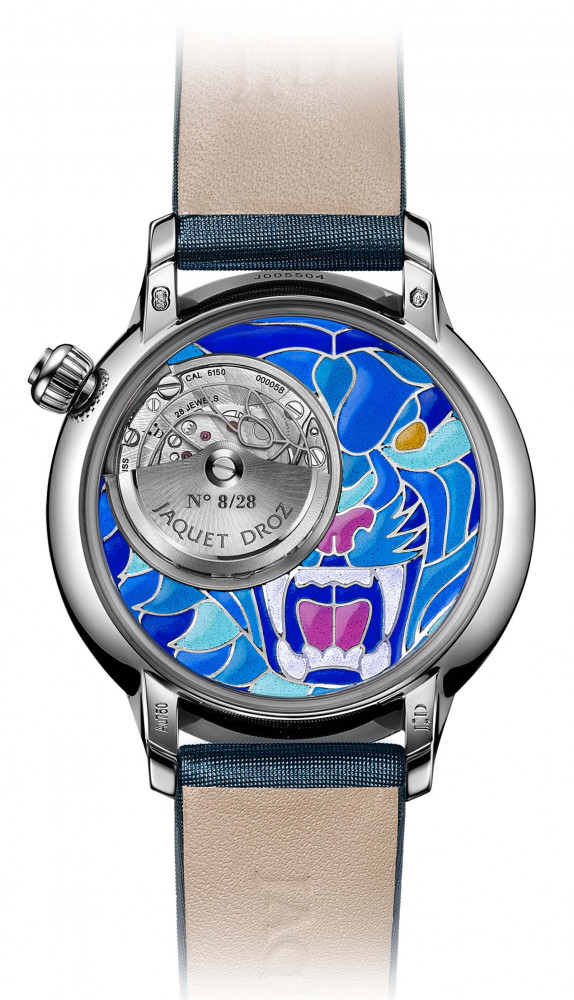 The new limited edition model features an off-centered hour display at 2 o'clock - a rare feature on Jaquet Droz dials – so that the tiger design could be expressed to the fullest. For the same reason, the winding crown is placed at 2 o'clock, to conceal the winding-shaft behind the hour display. The sub-dial, swept by a pair of blued hands, is made from the delicate white mother of pearl. Underneath the dial ticks Jaquet Droz's smallest mechanical movement, Jaquet Droz 6150, borrowed from the Lady 8 Flower watch.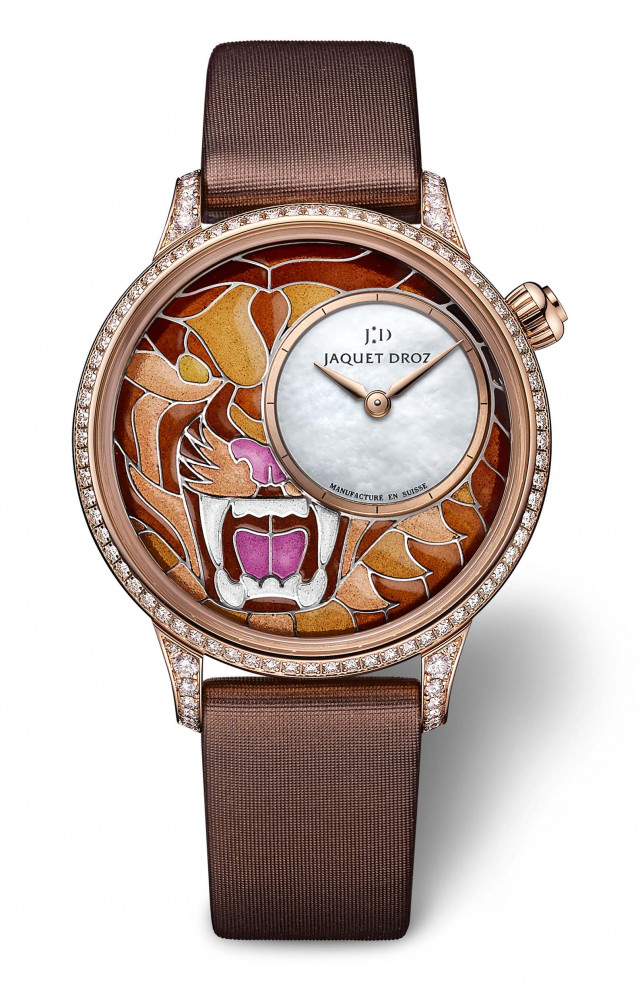 J005503500
Jaquet Droz Petite Heure Minute Smalta Clara Tiger red gold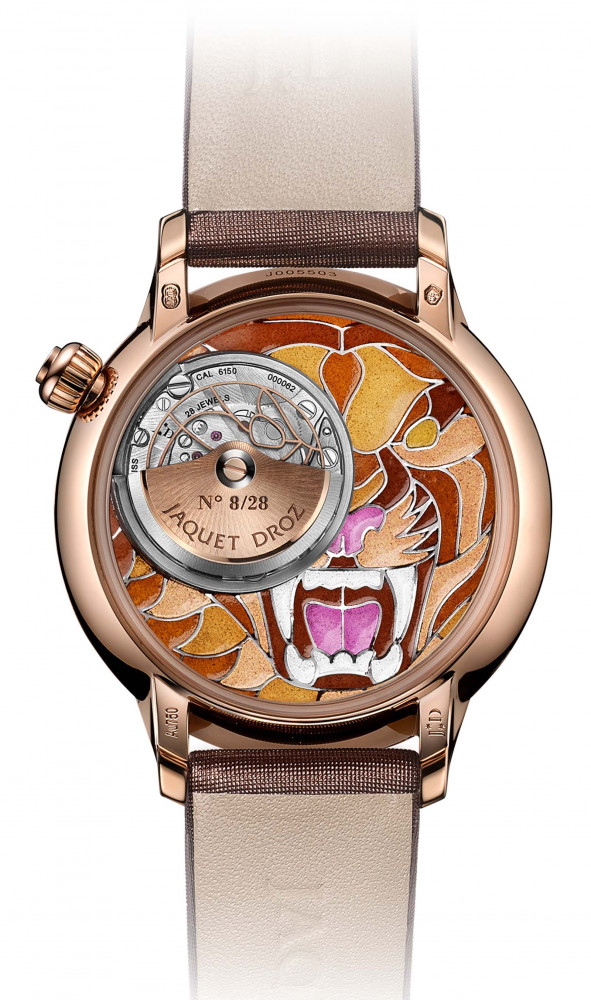 The Petite Heure Smalta Clara is available in two distinct versions, each issued in a limited series of 28 pieces. There is a white gold version with a blue-toned tiger motif, and a red gold version that reveals a gold and brown toned dial. Both versions measure 35 mm in diameter, and are paired with hand-finished wraparound satin straps in colors matching the dials. For more information, visit jaquet-droz.com.
Jaquet Droz collections
Advertisement
Right now 100+ watches on sale!
Latest News from Jaquet Droz