Marina Milojević
|
05.14.19
|
08:33 PM
A couple of months ago, Ulysse Nardin, a brand known for its numerous innovations, unveiled the Freak NeXt. The first Freak model was introduced in 2001 as a completely unique tourbillon with a revolutionary design and the very first watch to use silicon components for the movement. The brand has continued with innovations in the use of silicon technology for watchmaking and now it presents a new technical feat – Freak NeXt. This prototype watch uses flexible silicone blade technology and features a unique new 3D flying oscillator, setting the tone for the future generation of Freak models.
The Freak NeXt is a product of 10 years of continued research and development in collaboration with Sigatec, a company that specializes in production of silicon micro-components. After the flying tourbillon and flying anchor escapement Ulysse Nardin now presents the flying oscillator. The oscillator has a new 3D design, it has a great moment of inertia and performs rapid oscillations of great amplitude, which means that it regulates even better than before.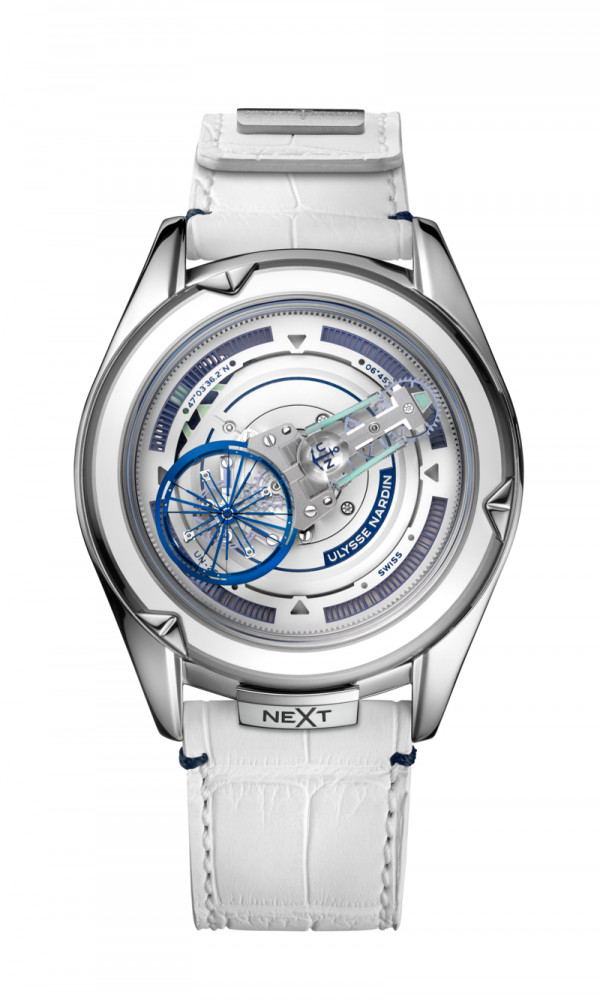 Based on flexible mechanisms using the elasticity of silicone blades, the oscillator does away with the central pivot, its center literally suspended in midair. The idea was to totally eliminate the axis of the balance wheel in order to create a virtual pivotal point, thus improving the traditional principle of balance spring regulation.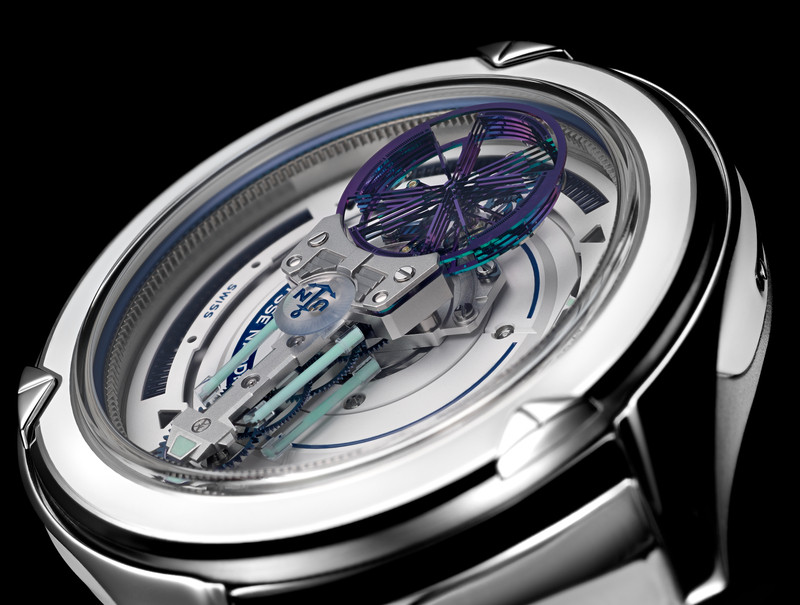 The three-dimensional oscillator has a multi-layer construction with four layers of blades and a solid flywheel layer. It features a suspended beating heart that levitates without a balance bridge. This also eliminates the need for pivots and jewels and results in the total elimination on friction on the bearings. The oscillator beats to a frequency of 12 Hz (instead of traditional 4 Hz), ensuring no less than 70 hours of power reserve. The automatic movement, UN-25X caliber, is equipped with the Grinder, a revolutionary transmission system that uses the smallest of wrist movements so it's twice as efficient as traditional systems.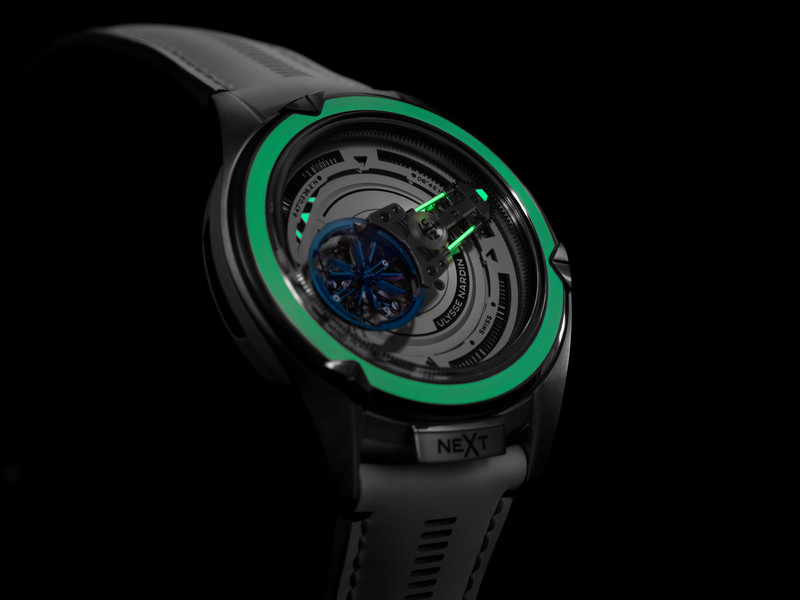 The Ulysse Nardin Freak NeXt features a modern, space-inspired design with the bridge of the movement of a slightly trapezoidal shape inspired by the spaceships from Star Wars. Four phosphorescent tubes filled with SuperLuminova frame the bridge, so the watch reveals a brand new face at night. There's also a small Ulysse Nardin logo completing the decoration of the baguette movement.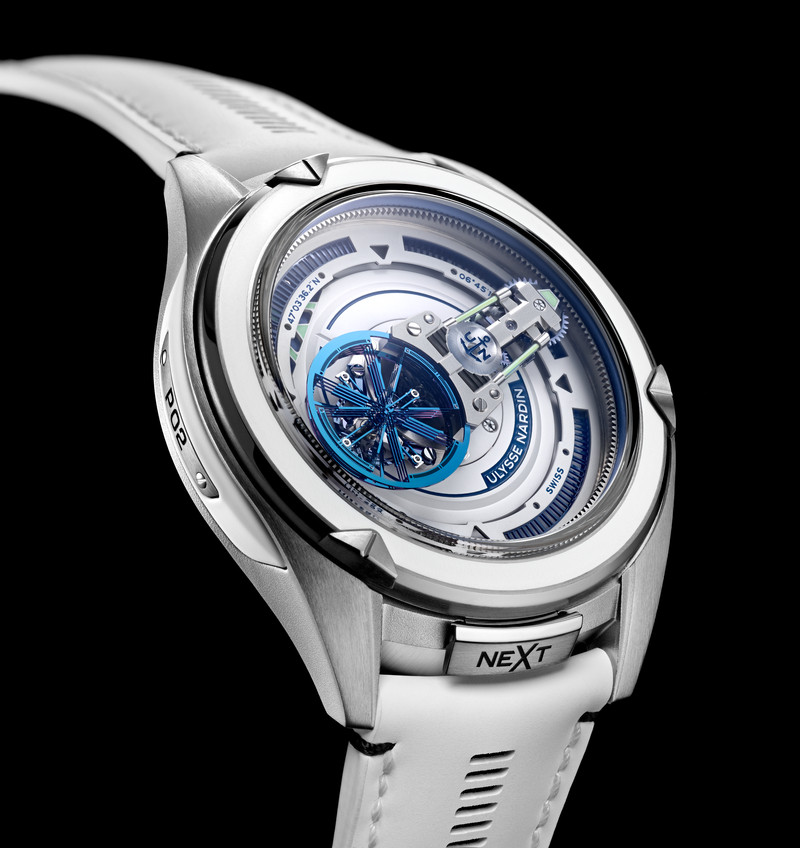 Contrasting with the white of the watch, the 3D multi-layer oscillator is iridescent and it changes color depending on the angle from which it is viewed. The watch, rendered in platinum and titanium, also features a white Superluminova bezel and a white rubber strap. Unfortunately, this concept watch is not available for sale. For more information visit ulyssenardin.com.
Ulysse Nardin collections
Advertisement
Right now 100+ watches on sale!
Latest News from Ulysse Nardin