Marina Milojević
|
06.19.11
|
10:11 AM
A lot of products are branded either waterproof or water resistant, promising varying degrees of protection against water. These two terms differ in meaning, but they may also differ depending on the products they refer to. So, what is a water resistant and what is a waterproof watch?
Simply put, there is no waterproof watch. This term first begin to appear in the 1926, when Rolex developed their water resistant watch. These watches were made with special seals to prevent the water from getting into the case. The concept was further developed by Cartier, with Tank Etanche watches that used the advanced waterproof technology. These were produced especially for the Pasha of Marrakesh, who desired a watch he could wear even while swimming in his private pool. The Pasha line of watches is still one of the most important collections by Cartier, but something else has changed…
The term waterproof is replaced for more suitable term water resistant. The reason behind this change is very simple: there is no absolutely waterproof watch! Not even the professional diver's watches are completely resistant to water. Even the diver's gear has to be serviced at least once per year and always after opening the case.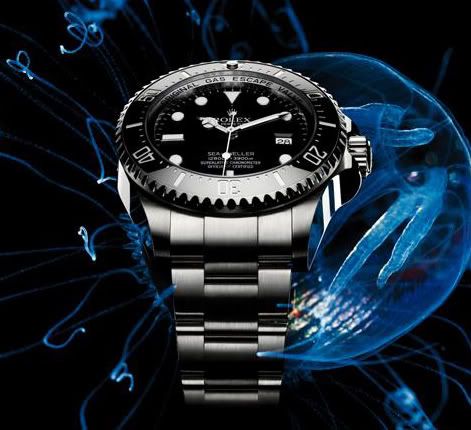 However, this doesn't solve the issue of water resistance. The ratings are often a source of confusion. A watch rated at 30 meters, for example, is suitable only for a daily wear, resistant to skin perspiration, rain and some occasional splashing. The rating of 30 meters doesn't mean it can withstand the pressure of up to 30 meters of depth while we're swimming or diving. This rating is simply academic calculation of a given watch's resistance against penetration of water.
The value is calculated by the means of the static test pressure of newly manufactured watch. However, if we decide to dip into the ocean while wearing this watch, it will most probably stop working. Why so? Because the test is conducted using the static pressure on a new watch. When we swim or move the wrist, the pressure of water against the watch case dramatically increases, and soon exceeds the static pressure of 30 meters under water. The watch rated at 30 meters of water resistance, can survive at such a depth only in the ideal laboratory environment. Wearing the watch in real life conditions is something completely different. Let's take a look at the water resistance classification, to find out what to expect:
10m or simply "water resistant"- very poor water protection. This watch can withstand perspiration and slight splashing, such as rain.
30m – suitable for everyday wear. You can use it for everyday activities, except water related work.
50m – the watch suitable for those who do want to go swimming with their watch. You can wear this watch under the shower or while surface swimming.
100m – suitable for all kinds of water sports except diving. You can use it even while snorkeling.
200m - good for all kinds of marine activity and suitable for serious surface water sports.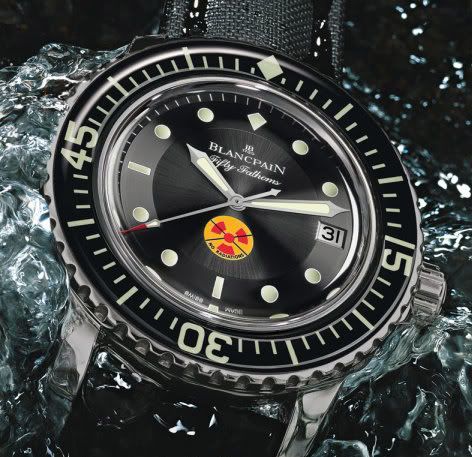 Diving watches
This type of watches is designed for deep water sports. The contemporary diver's watch is made in accordance with the ISO 6425 standard, which helps to distinguish true diver's watches from watches designed in the spirit of diver's pieces. This is because many modern sports watches owe their design to diving watches. The ISO 6425 demands a resistance standards to a minimum of 100 meter depth, presence of a unidirectional bezel, clearly readable minute markings, visibility at 25cm in total darkness, magnetic, shock and chemical resistance, solid strap, and the presence of the end of life indicator on battery powered watches.
100m – Only the old models of diver's watches are rated at 100 m and 150 m water resistant. They are suitable for scuba diving at depths, but unsuitable for saturation diving.
200m / 300m – this is a typical rating for modern diver's watches and denotes a watch suitable for scuba diving at depths, but unsuitable for saturation diving.
300m+ Professional diver's watches, suitable for saturation diving.
Water resistance is typically expressed in meters, but it can also be indicated in bars, atmospheres or feet. The bar is a unit of pressure equal to 100 kilo-pascals. It is the standard pressure of the weight of air when measured at sea level. A watch that is water resistant to 10 bars (10 times the pressure at sea level) is also known as 100-meter resistant watch. 100 meters of water resistance is also an equivalent for 10 ATM (atmosphere) or 300 feet.
Rolex collections
Advertisement
Right now 100+ watches on sale!
Latest News from Rolex