Marina Milojević
|
05.01.12
|
12:26 PM
Baume & Mercier limited edition interchangeable seasonal straps for Linea
Linea is one of the most successful collections made by Baume & Mercier. This range of timepieces was first launched in 1980's, soon becoming the symbol of style and femininity. The range was recently updated, and now the brand makes one step further and introduces very nice selection of interchangeable seasonal straps for Linea wristwatches.
Baume & Mercier introduced interchangeable bracelets for the first time in 2000. The idea was, of course, to make their timelessly elegant watches even more versatile, and to meet all of the needs of increasingly demanding female clientele. Watches with easy-to-use interchangeable strap system can easily adapt to any mood and style, offering a unique way to accessorize in any occasion. A bracelet can make the same watch look classic and elegant, or quickly turn it to casual and lively piece. For Spring/Summer 2012 Baume & Mercier unveils new strap colors in three pastel shades, each with dual-tone details and made of genuine leather.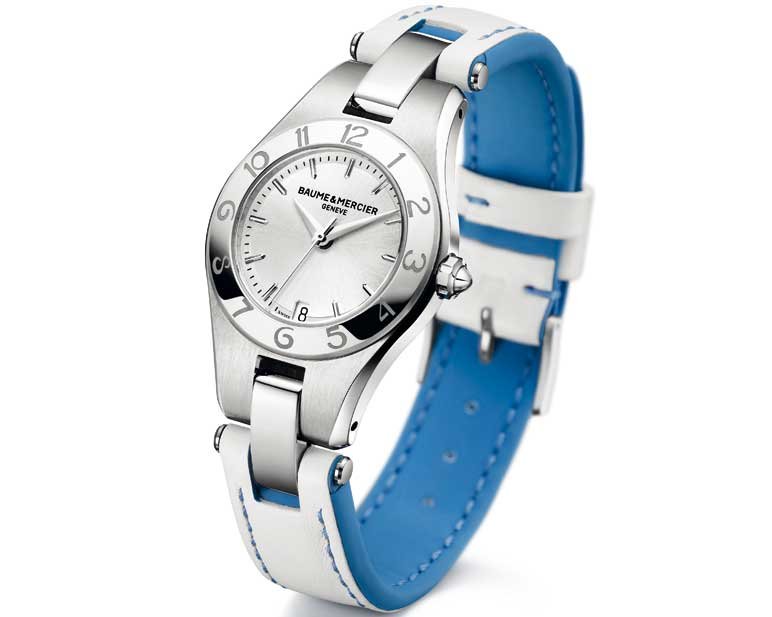 The Sky Dawn is violet on the outside and lined with an intensely colored pink soft-touch calfskin. The stitching on this strap is also pink, evoking the warm hues of a rising dawn.
Ocean Foam is a white calfskin strap with azure blue soft-touch lining and blue stitching. This strap is inspired by the ocean and its sea foam.
Amber Sunset is a sand colored strap with bright orange lining and stitching. It evokes warm summer sunsets.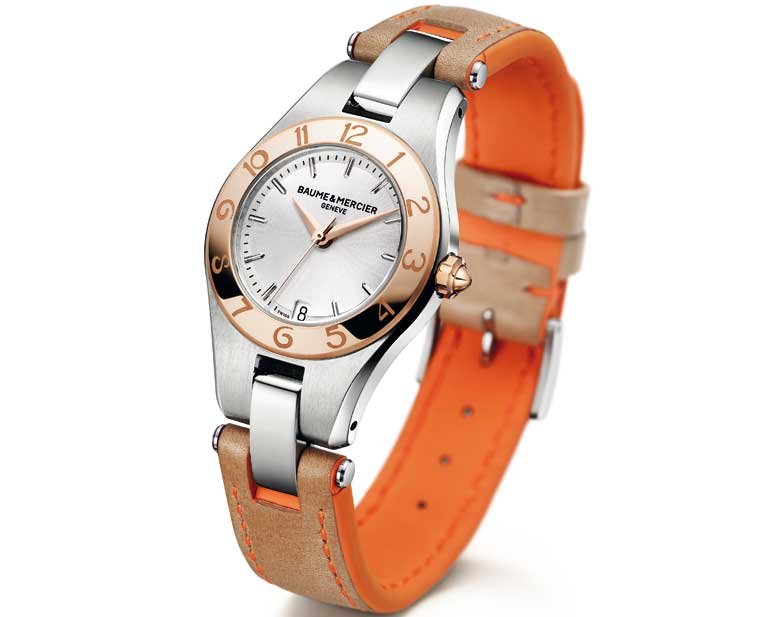 I should also mention that all of the straps are offered as a limited edition, and that they are suitable for 27mm Linea watches.
Author: Marina Milojević
If you use one of my articles on your own website or blog, then please credit me and provide a link back to the original.
Baume & Mercier collections
Advertisement
Right now 100+ watches on sale!
Latest News from Baume & Mercier