Marina Milojević
|
03.07.18
|
01:56 AM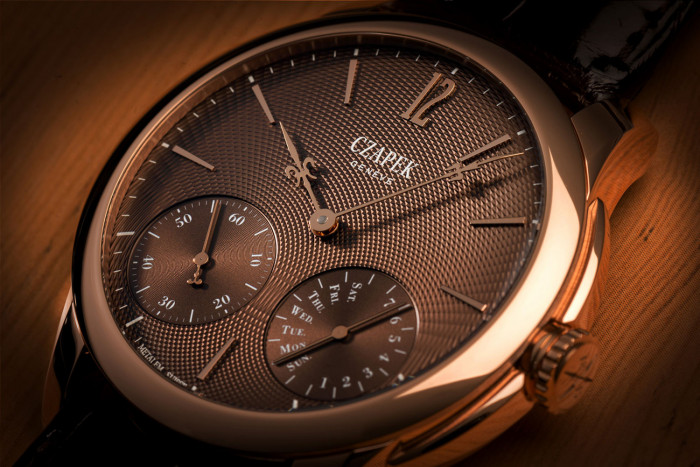 Czapek & Cie, a Swiss watch brand launched in 2011, introduces new versions of its Quai des Bergues Guilloché. The unique haute horlogerie men's model, distinguished by its engine-turned dial pattern, was introduced last year in two colors - Aqua Blue and Sea Salt Grey. The distinctive "ricochet" design shows off the details of the engine turning and the unique angle of the depth of the grooves that can only be achieved by hand turning on a rose engine.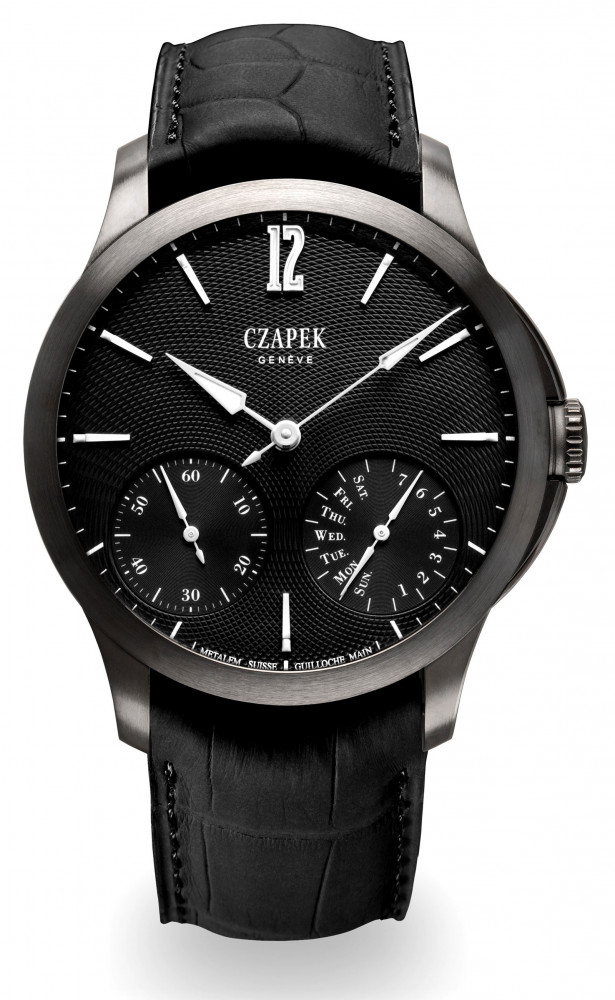 Czapek & Cie Quai des Bergues Guilloché Black Prince
"It took us a year to find the engine turning pattern that we wanted and to stand out from the tens, if not hundreds, of existing historical motifs. Nevertheless, we think that there are still many new possibilities that we can look into to develop this even further. The same is true for the dial colors, for which we believe few other brands offer such a bold selection of colors." Xavier de Roquemaurel, Czapek & Cie CEO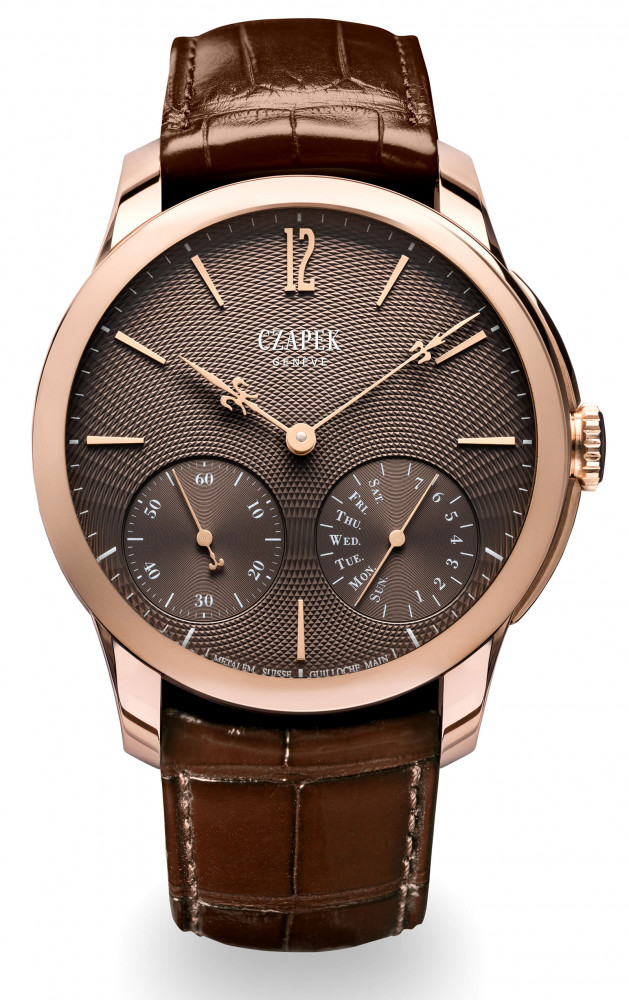 Czapek & Cie Quai des Bergues Guilloché Havana Brown
IN 2018, the classically elegant Quai des Bergues Guilloché returns with new dial colors. First of all, there is the "Black Prince" model, available in 15 pieces worldwide, which combines a black ADLC titanium case with a galvanized black engine-turned dial. Thanks to the SuperLuminova accents on hours markers and hands, this is the sportiest watch in the range. The new "Havana brown" model is crafted from rose gold and issued in a limited edition of 15 pieces.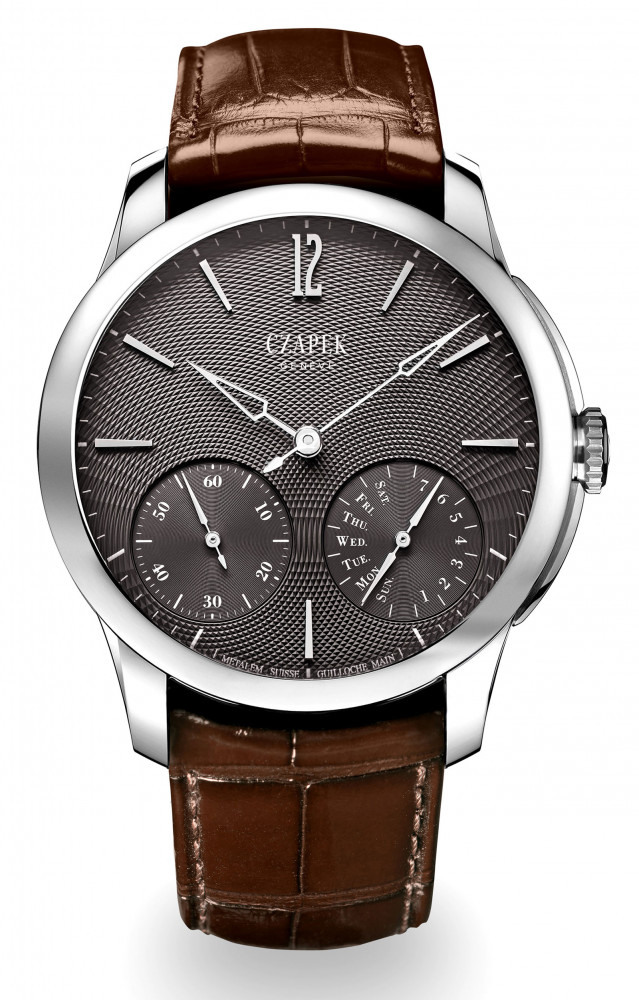 Czapek & Cie Quai des Bergues Guilloché Slate Grey
The "Slate Grey" model is made from steel, and it comes in a 10-piece edition. The bold colors of these three new dials are enhanced with a galvanic coating that interacts with light so that the tone of the dial changes with different light conditions.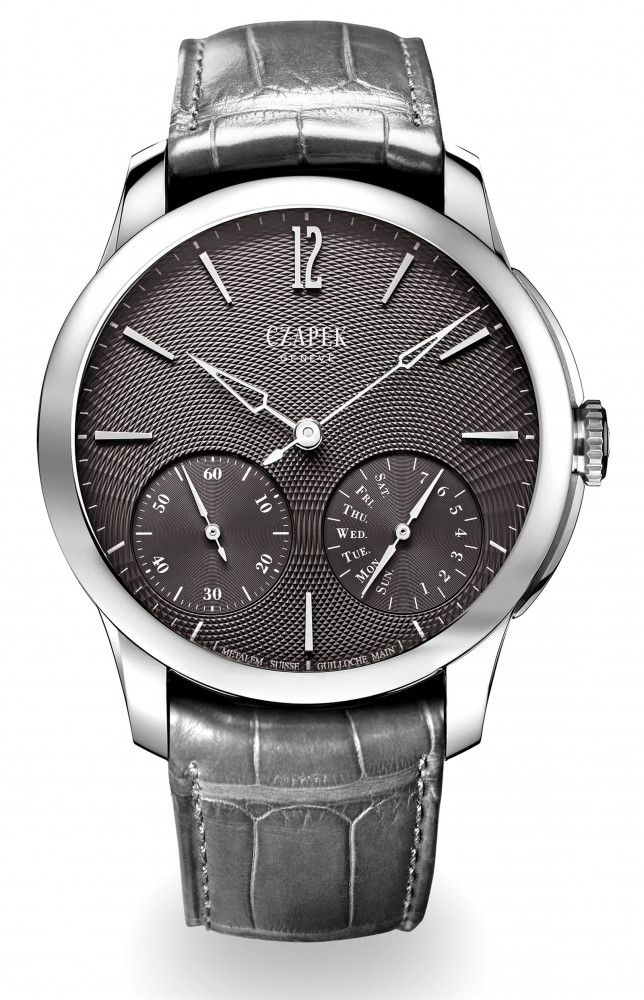 Czapek & Cie Quai des Bergues Guilloché Slate Grey
In addition, Quai des Bergues Guilloché collection welcomes two bold "Red Rhubarb" and "Rainforest Green" versions, available in limited editions of 10 pieces, both with a lacquer coating on the hand engine-turned finish.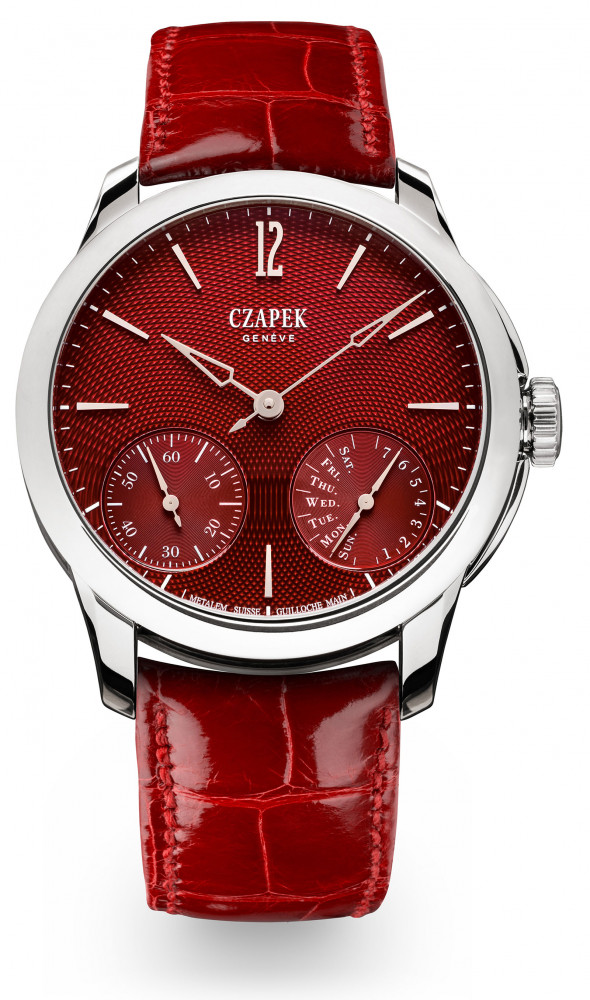 Czapek & Cie Quai des Bergues Guilloché Red Rhubarb
The Black Prince, Havana Brown, and Slate Grey models are available in the original Czapek & Cie 42.5 mm case. The bold Red Rhubarb and Rainforest Green models are only available in the new 38.5mm case, and therefore suitable for ladies.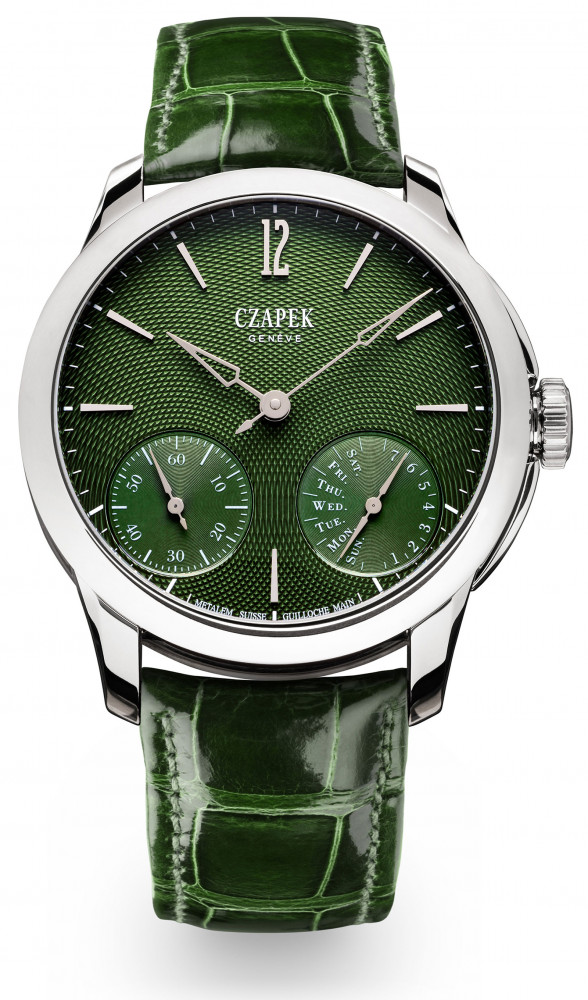 Czapek & Cie Quai des Bergues Guilloché Rainforest Green
The retail prices are starting at 14,800 Swiss francs for the stainless-steel models, rising to 18,000 for the titanium and 25,900 Swiss francs for the gold. More information at czapek.com.
Latest News from Czapek & Cie