Marina Milojević
|
11.10.15
|
09:00 AM
The legendary nineteenth century Swiss watchmaking company - Czapek & Cie - has been revived and is launching today with the 2016 collection featuring Quai des Bergues timepiece.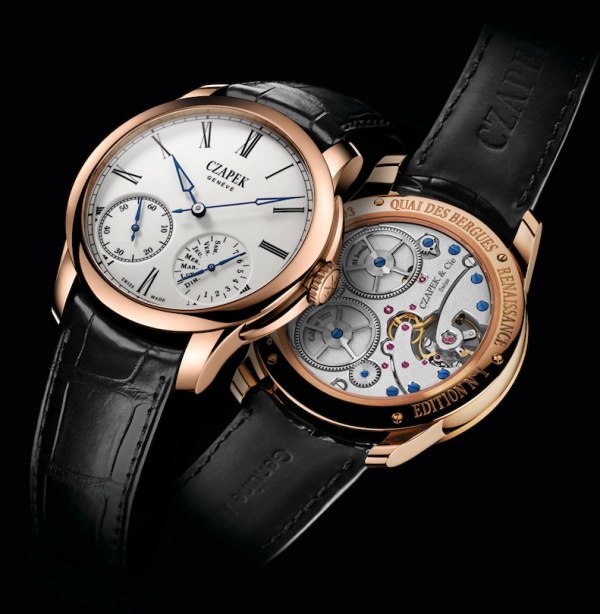 The original founder of the brand, which was established in 1845, was François Czapek, a Czech-born Polish watchmaker, who settled down in Geneva in 1832. Only four years after, Czapek met Antoine Norbert de Patek, a Polish pioneer in watchmaking and a creator of Patek Philippe & Co. Both were Polish emigres, and survivors of an insurrection that forced them to leave their motherland. On May 1, 1839, the fellow associates joined in the creation of the company Patek, Czapek & Cie. The partnership lasted six successful years, and then each man went his own way. Patek associated with Adrien Philippe to create Pate, Philippe & Cie, while Czapek partnered with Juliusz Gruzewski and founded Czapek & Cie on May 1, 1845.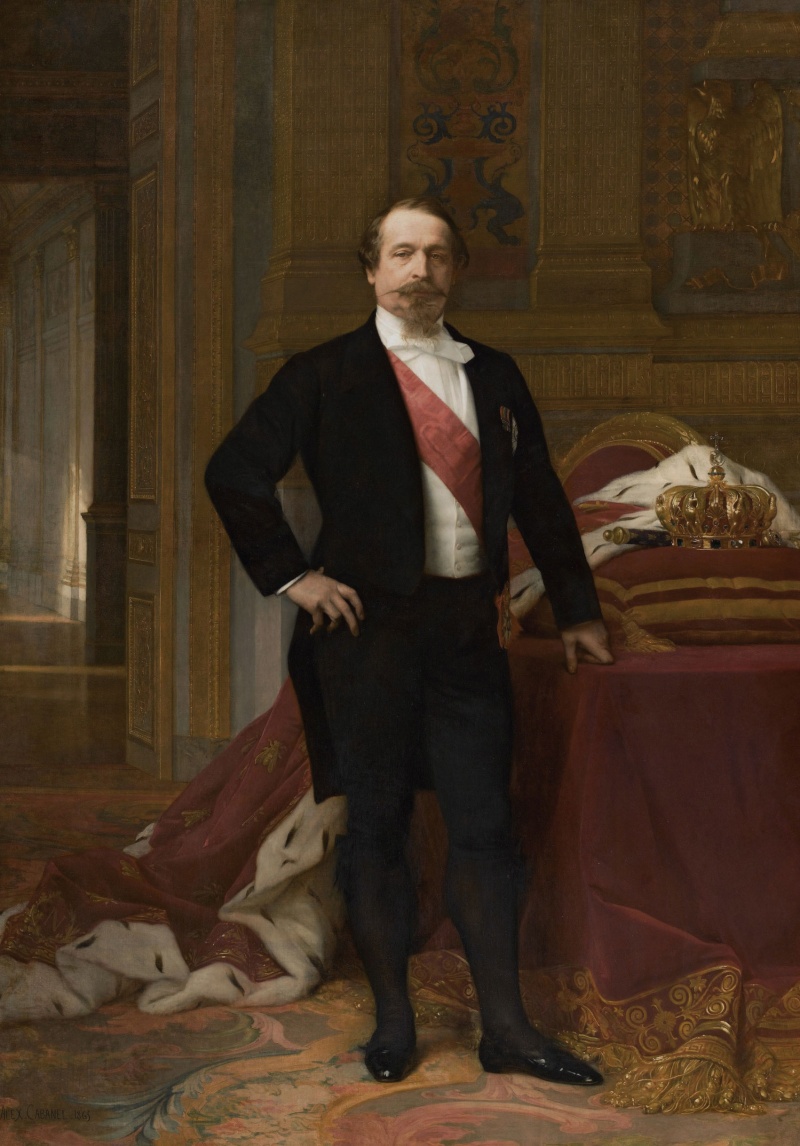 The new manufacture operated successfully across the Europe. Its creations were highly regarded among Europe's nobility, and they were sought after by the most prestigious clients, including the French Emperor, Napoleon III. Napoleon was so pleased with Czapek's creations that he even granted him the extraordinary title of "Horloger de la Cour Impériale" (Watchmaker to the Imperial Court).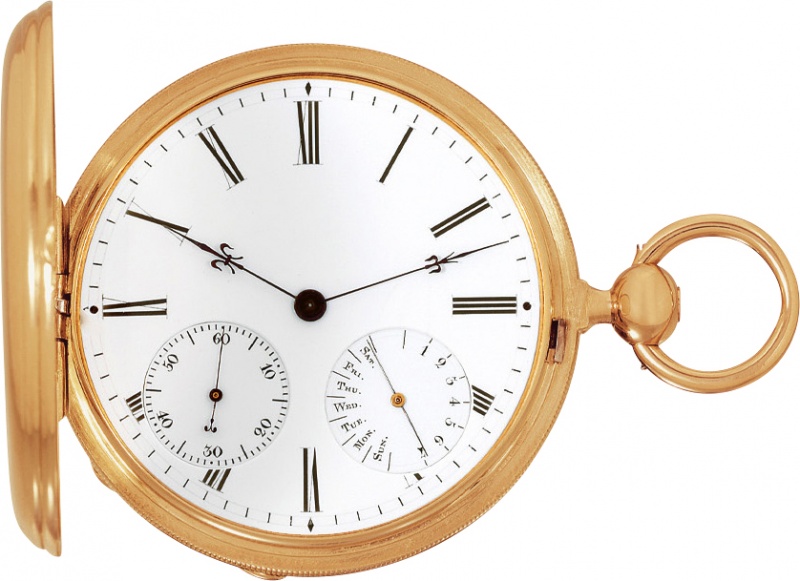 In November 2015, the legend of the famous Polish watchmaker is revived by three entrepreneurs passionate about high-end watches and outstanding mechanics - one of Europe's leading consultants Harry Guhl, in partnership with Xavier de Roquemaurel and a highly skilled watchmaker who wishes to remain anonymous. As Xavier de Roquemaurel, spokesman for the brand, explains: "Czapek deserves to be revived, he was one of the great watchmakers of the nineteenth century, who brilliantly combined precision mechanics with extremely refined aesthetics."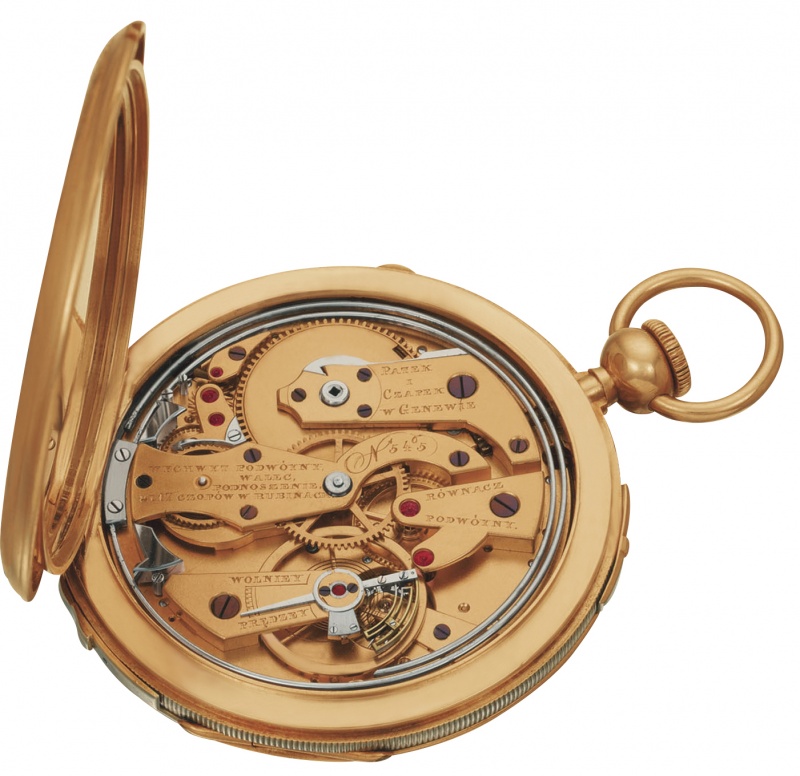 The revival of the brand is marked by a new collection Quai des Bergues, which is named after Czapek's workshop in Geneva. The modern collection is inspired by the brand's historical pocket watch, reference 3430, which was made around 1850, and said to beautifully exemplify the distinctive Czapek style. The main aesthetic features that identify Czapek's style are elegance, fine elongated numerals, slim, delicately forged hands, and the unusual position of the two sub-dials on the dial – at 4:30 and 7:30 o'clock.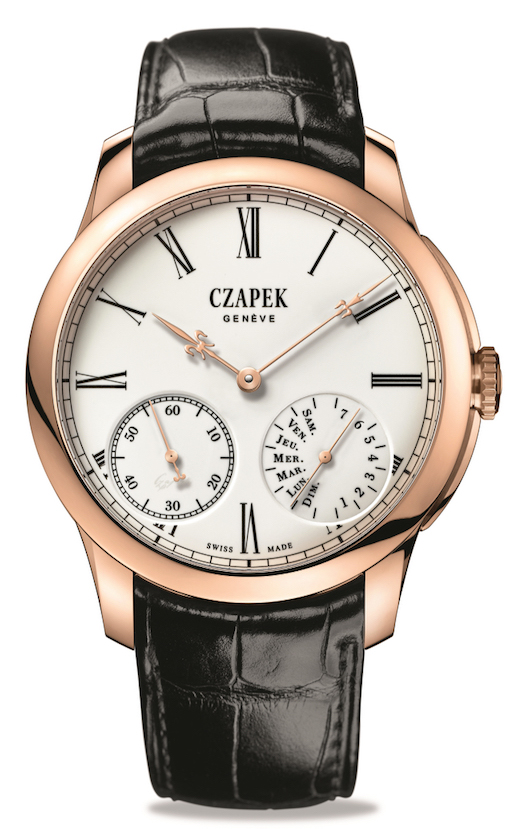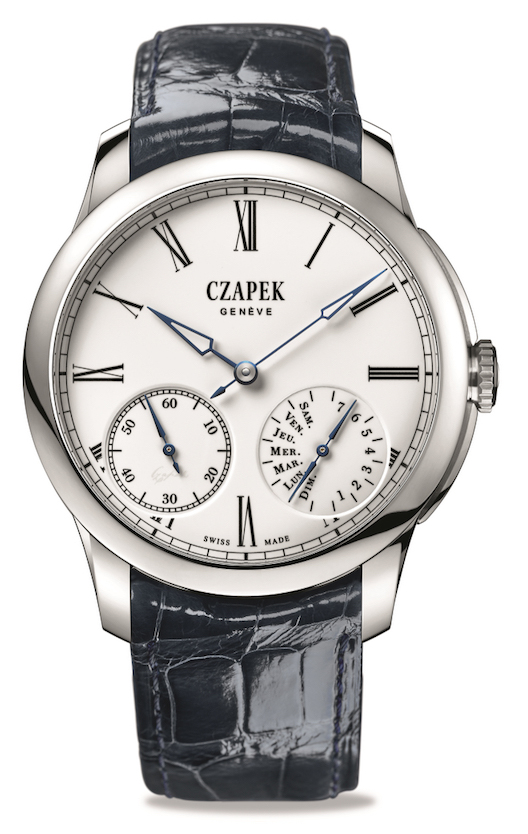 In 2016, Czapek & Cie will debut with six new Quai des Bergues timepieces. These are actually three different references, each appearing in two different versions. The models will be available in either white or rose gold, with a grand-feu enamel dial, new-line hand, or rose gold fleur-de-lys hands. There is will be also a titanium and carbon version, as opposed to a "mysterious" steel variant, with a choice of white or black dial. This enigmatic type of steel has never been used in watchmaking before, and it is described as the "XO" steel with the highest resistance to corrosion. The material is much tougher to machine, but it possesses some significant benefits that make it perfect for watch cases. For example, its high resistance to corrosion, and particularly in acidic and salty environments, makes it ideal for use in watches designed for water sports.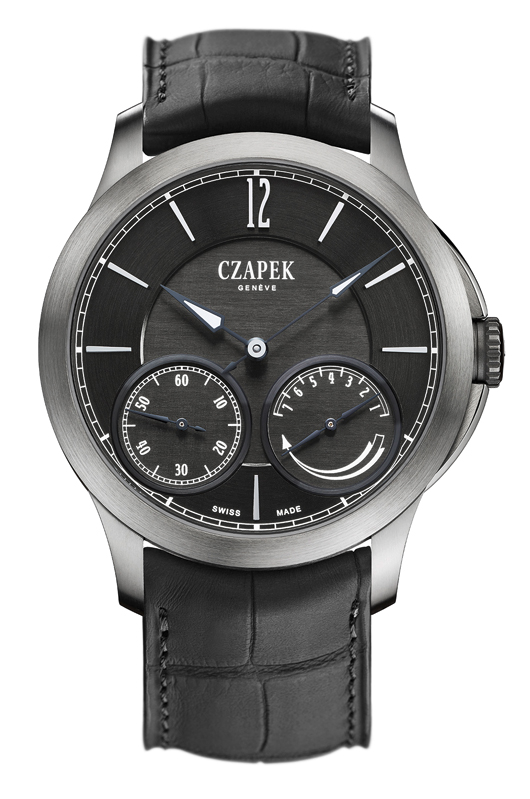 Czapek & Cie Quai des Bergues watches measure 42.50 in diameter, and their cases accommodate a high-end mechanical movement developed for Czapek by Chronode - Czapek SXH1 caliber. The innovative movement was built in collaboration with Jean-François Mojon, a designer-watchmaker who works at the Le Locle company Chronode. The caliber's construction is inspired by an historical caliber conceived and manufactured by François Czapek in the 1850's. The manually wound mechanism is equipped with two barrel springs and it promises up to 7 days of power reserve (168 hours). The movement beats at a frequency of 21.600 vibrations per hour, powering the functions for hours and minutes, a second sub-dial at 7:3-, and a power reserve and weekdays on a sub-dial at 4:30. Only 250 units of the model will be produced in the first year.
REFERENCES No. 33 - 31 – 29 White or rose gold with enamel dial REFERENCE No. 27 Titanium carbon REFERENCES No. 25 – 23 Mysterious "XO" steel Author: Marina Milojevic Pinterest
If you like our blog why don't you join our Facebook page or follow us on Twitter @luxoiscom. If you use one of my articles on your own website or blog, then please credit me and provide a link back to the original.
Advertisement
Right now 2 watches on sale!
Latest News from Czapek & Cie