Marina Milojević
|
10.19.17
|
03:43 PM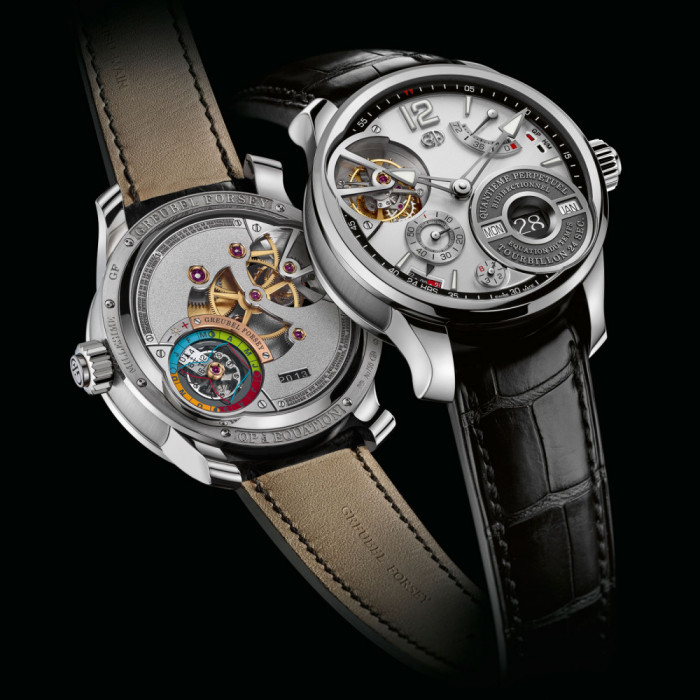 Greubel Forsey, a privately held watchmaking company specialized in high-end timepieces, has just released its newest creation, which has been no less than seven years in the making. The all new Greubel Forsey QP à Équation, the Millesimé Edition with rhodium-colored gold dial, is a true work of horological art, a watch assembled with no less than 624 individual components and two revolutionary inventions.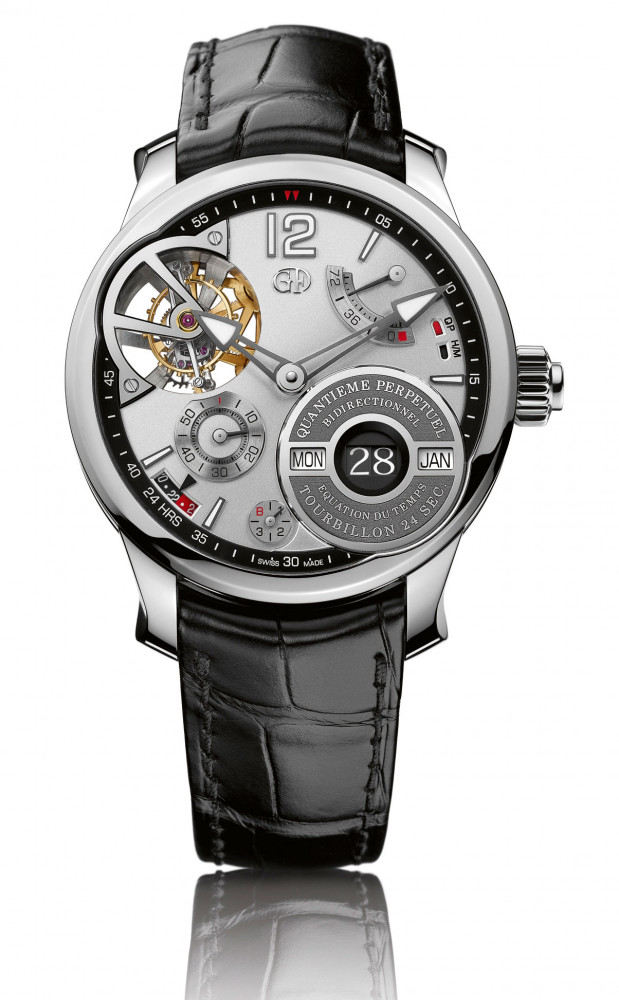 As its name suggests, the watch includes one of the oldest watchmaking complications, the perpetual calendar, which is here joined by the equation of time. The result is a unique watchmaking complication that relies on a so called "Mechanical Computer," which allows all corrections, including days, to be performed by turning the bi-directional crown.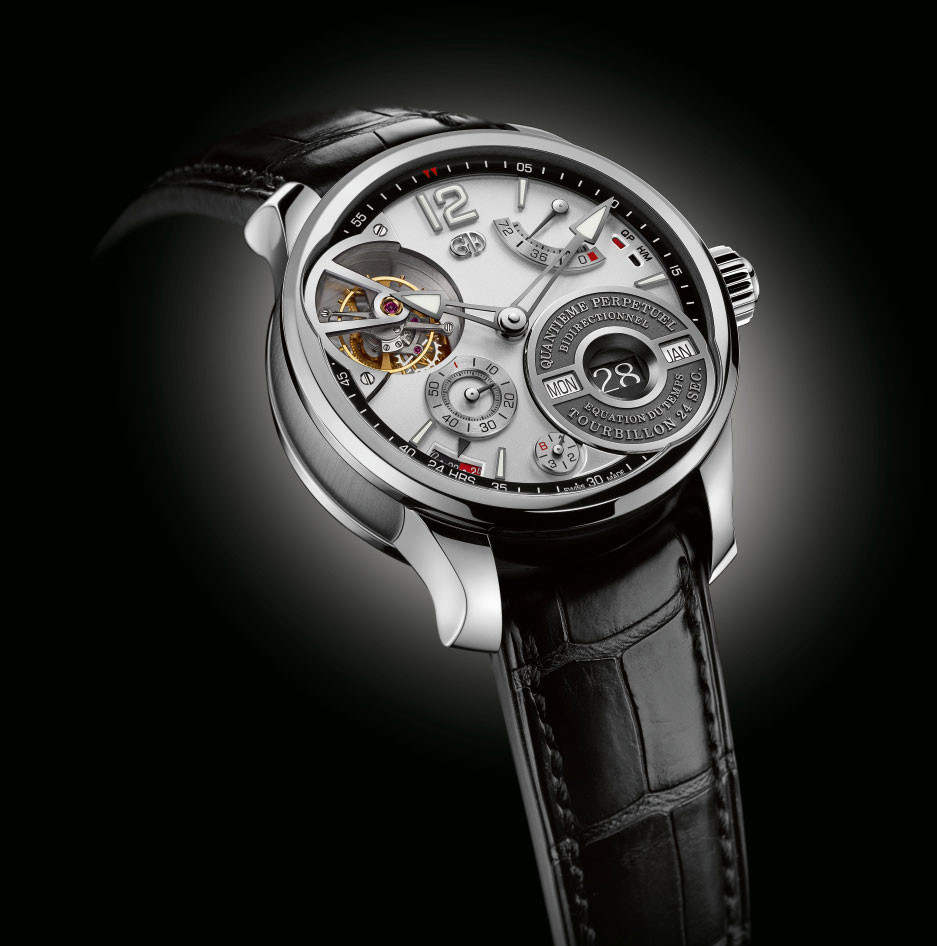 The Computer Mécanique is the maison's 7th invention, the mechanical brain completely integrated into the movement, programmed to automatically indicate the seasons, solstices, equinoxes, equation of time, the day, the date, the month, and the year – all this perpetually. The mechanism itself is assembled from no more than 25 parts, and partially revealed on the back side, with the equation of time. The architecture of the computer mainly consists of rotating coaxial coded elements in an arrangement accompanied by a system of programmed movable sections. Depending on its rotation speed and number of teeth, each element is unique in its indication. Even though it sounds complicated, the perpetual calendar is quite easy to manipulate as all the indications can be adjusted both forwards and backwards via the crown.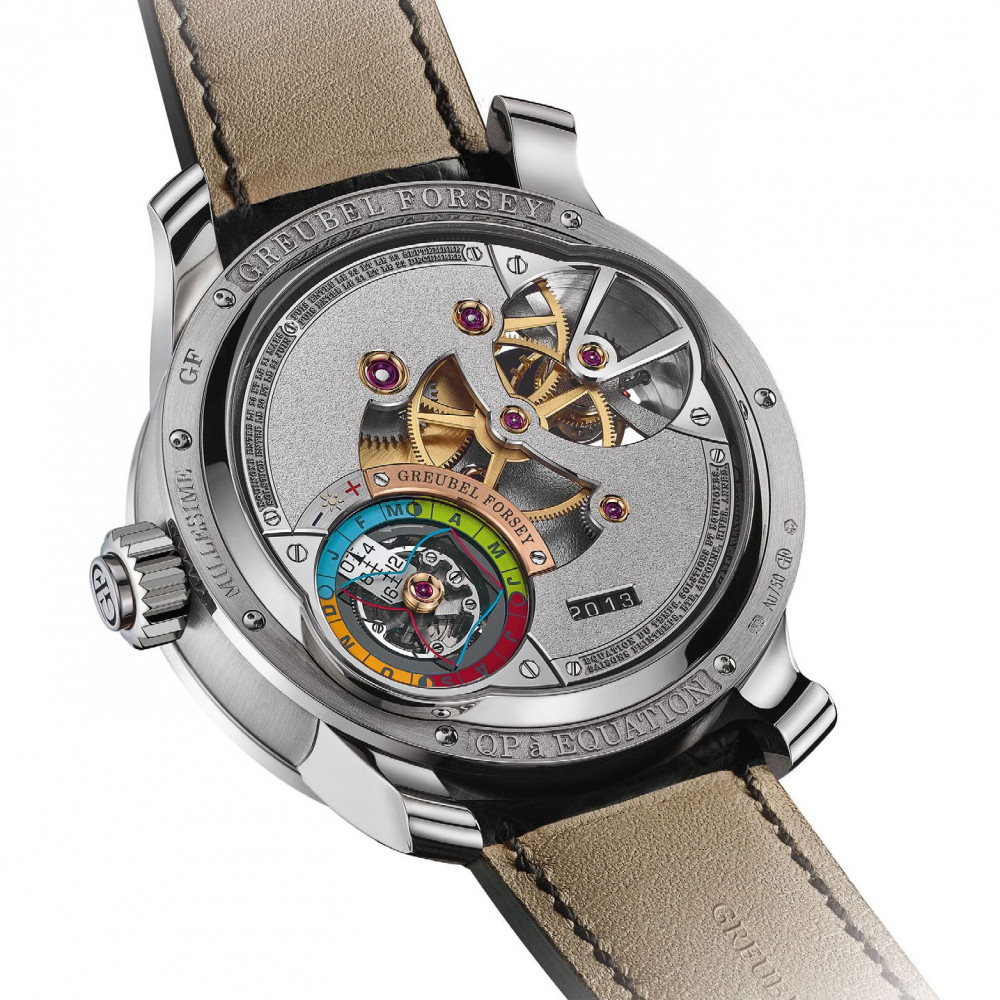 The dial of the QP à Équation indicates leap years, the 24 hours of the day and night, the day of the week, the large date, the month, the hours, the minutes and the seconds, as well as the chronometric 72-hour power reserve. On the movement side, there is the equation of time with the months, seasons, solstices, equinoxes, and the calendar year.
The regulating element is the Greubel Forsey's third invention, the 24-second inclined tourbillon that uses a fast rotation speed and 25° inclined angle to solve the problem of critical positions of the oscillator in relation to gravity. The tourbillon cage is visible at 10 o'clock position, just above the small seconds.
Greubel Forsey QP à Équation is crafted from white gold and it measures 43.5 mm in diameter and 16 mm in thickness. The new Millesimé Edition with rhodium-colored gold dial is priced at CHF 670,000 before taxes.
For more, visit Greubel Forsey online.
Advertisement
Right now 23 watches on sale!
Latest News from Greubel Forsey