Marina Milojević
|
09.25.18
|
02:03 AM
MB&F presents the new Horological Machine N°9 'Flow', a time instrument inspired by the profiles of automotive and aviation mid-century design. The latest retro futuristic project goes all the way back to 1940s and 1950s, when aerodynamic principles first started to apply in the field of automotive design. Instead of the carriage-like outlines of the previous decades, this is when cars began to take on a smoother shape, more streamlined, almost aerodynamic form. Think about the Mercedes-Benz W196 and 1948 Buick Streamliner; or the snub-nosed De Havilland Venom with its distinctive twin-boom tail.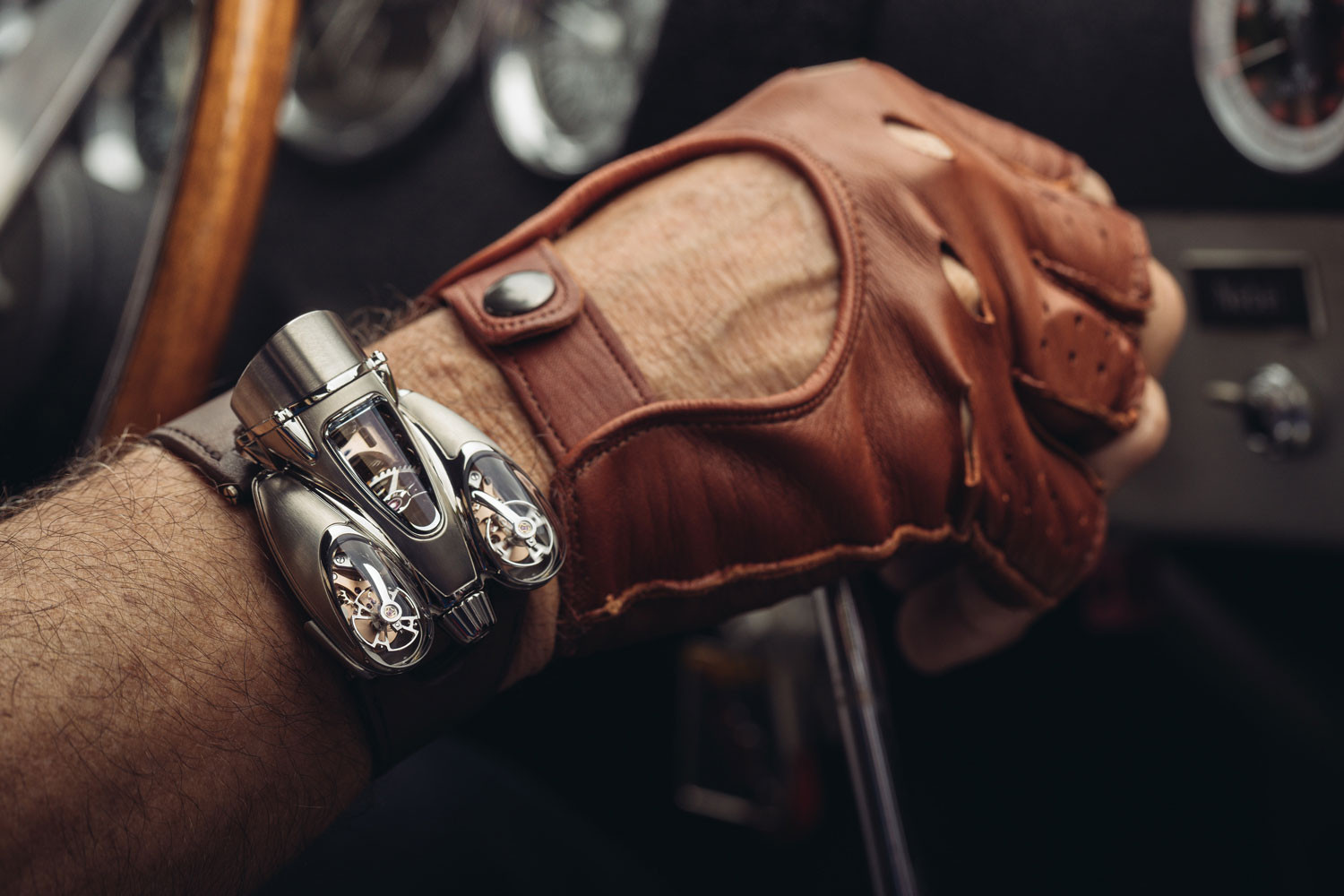 The Horological Machine N°9 features a unique design reminiscent of a jet engine. Its patented three-dimensional titanium case houses a complex manual winding movement, designed and developed in-house over the course of 3 years. Its twin balance wheels, positioned on each side of the machine, beat at a slow cadenza of 18,000 vph. The gearbox of the movement – a planetary differential that averages the output of twin balances to provide stability - is visible through the sapphire crystal on the central body.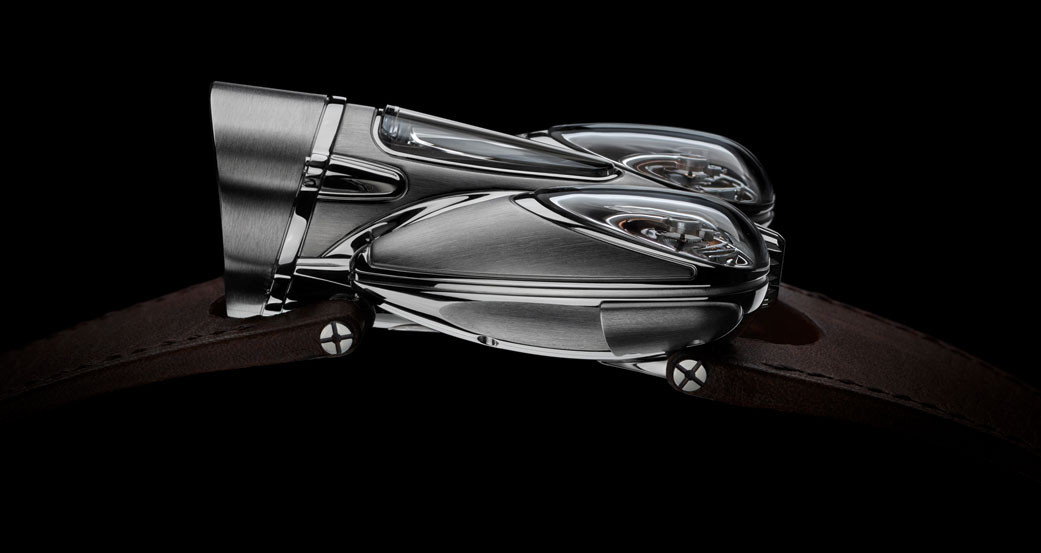 The time is indicated on a small round dial sitting perpendicular to the rest of the engine. The winding and setting crown is located on the rear of the central body, while two satin-finished air scoops are mounted alongside the pods containing the oscillating balance wheels.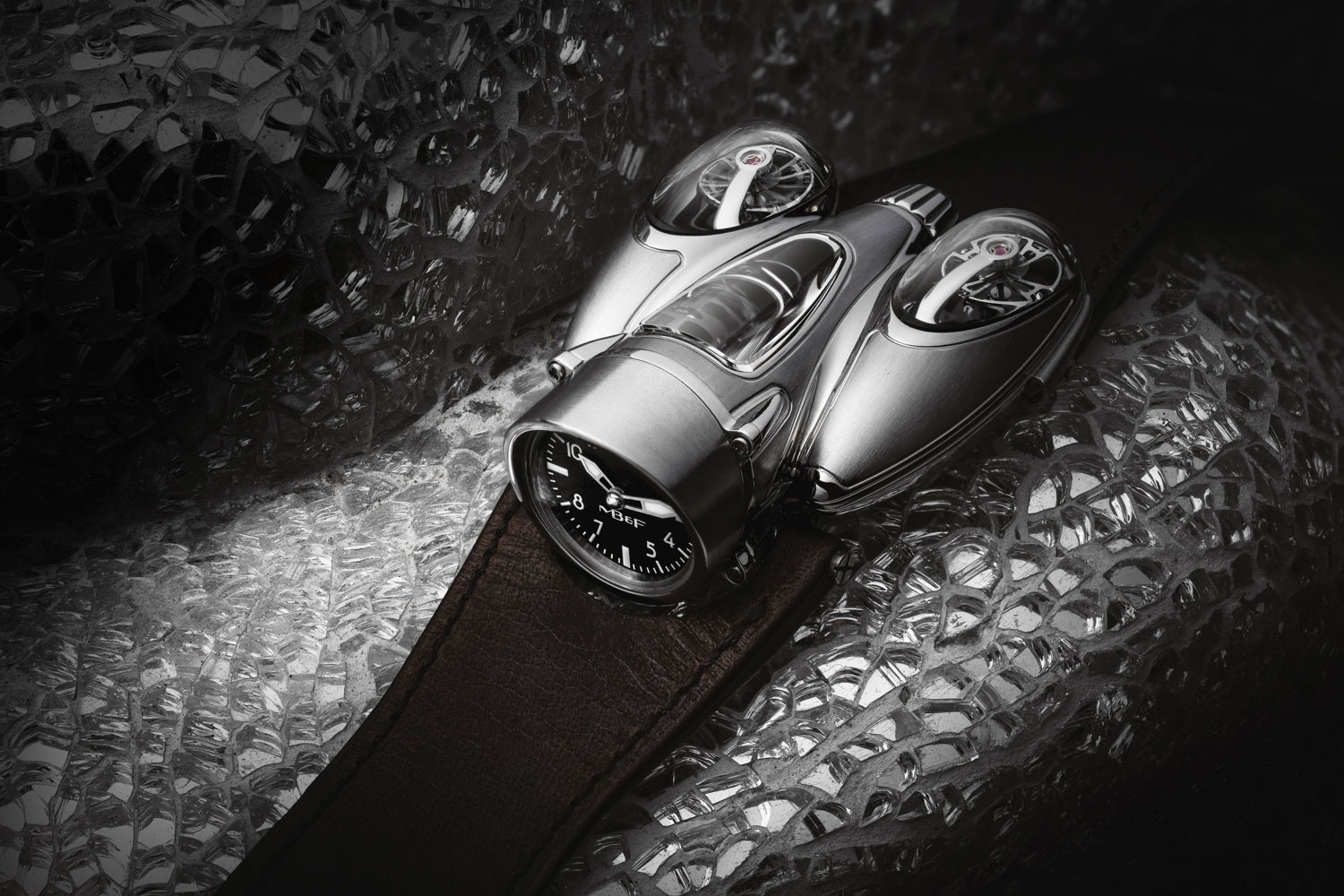 The Horological Machine N°9 'Flow' is available in two editions limited to 33 pieces each. The Air edition features a darkened NAC movement and aviation-style dial, while the Road edition has a rose gold plated movement and speedometer-type dial. This watch of audacious design measures 57mm at its widest point.
In order to install the movement within its case with limited transverse symmetry, it was required to split the case along two axes and develop a unique three-dimensional gasket for water resistance. This patented innovation is the first in watchmaking.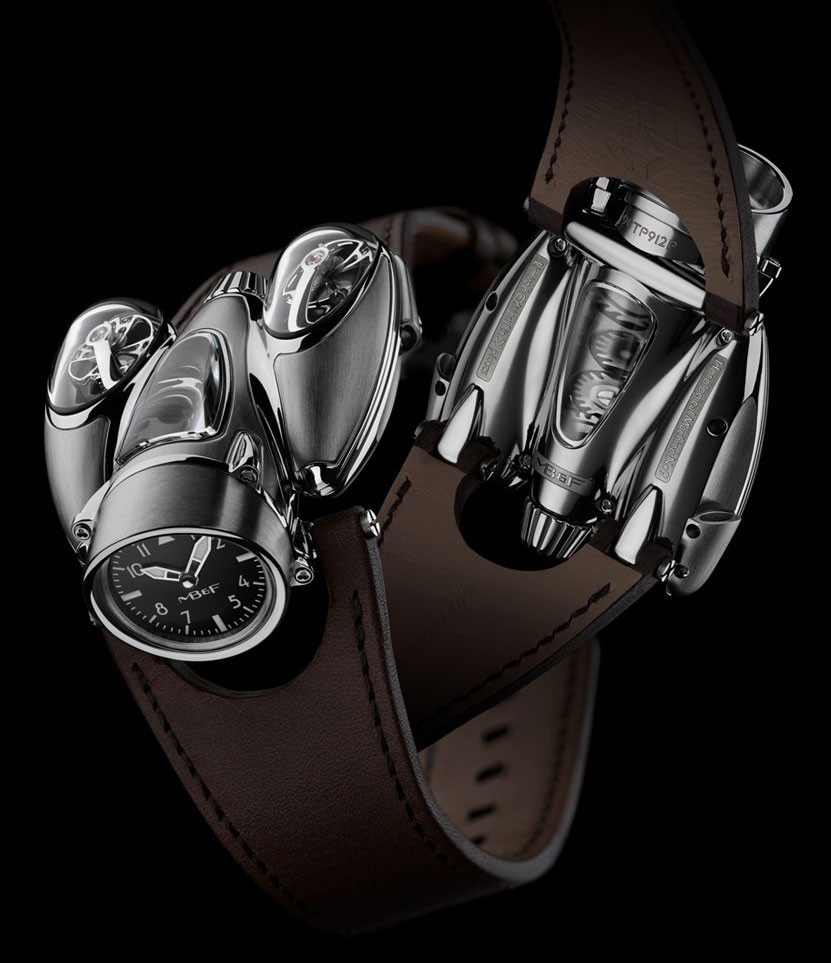 The Horological Machine N°9 'Flow' is presented on a hand-stitched brown calf-leather strap with custom-designed titanium folding buckle. Both versions are priced at US$ 182,000 + tax. More information at mbandf.com.
MB&F collections
Advertisement
Right now 91 watches on sale!
Latest News from MB&F