Marina Milojević
|
10.10.17
|
10:10 PM
The house of MB&F introduces the new retro futuristic Legacy Machine, inspired by designs that MB&F would have created 100 years ago. There have been four different versions of the Legacy Machine so far, and all of them share a single technical constant: the very large, suspended balance wheel on the dial side that remains above everything else. The newly launched Legacy Machine Split Escapement not only highlights this common feature, but also raises it to another level.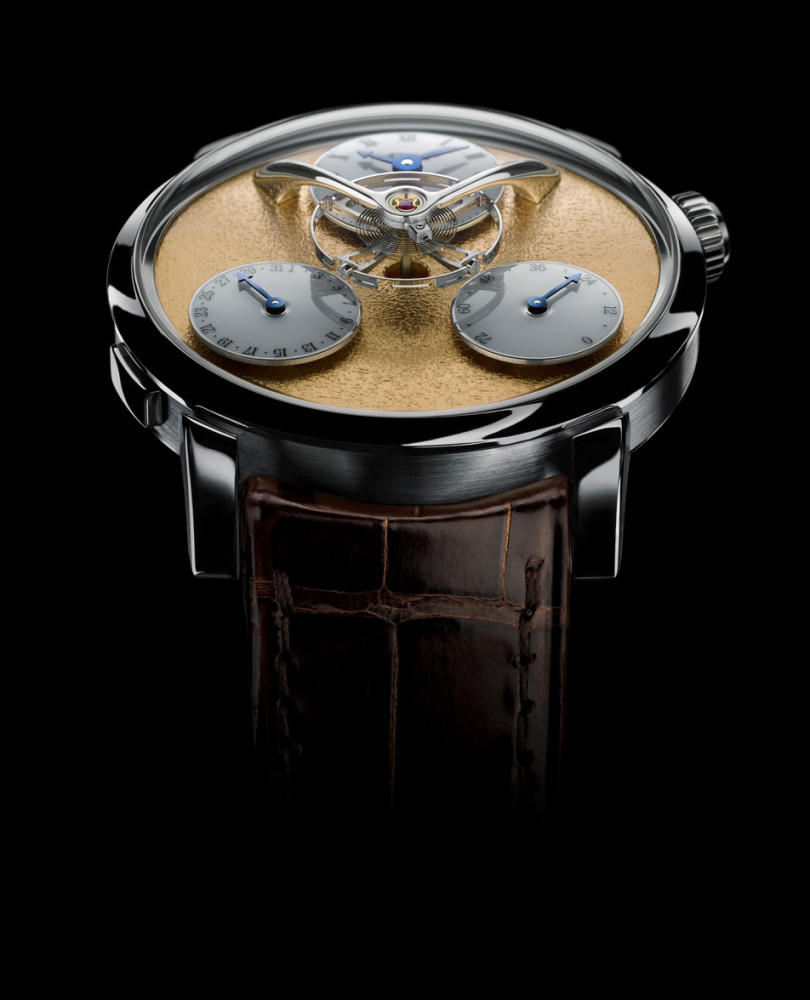 Legacy Machine Split Escapement Yellow
03.WL.FY - 18k white gold with yellow gold frosted dial
Closer inspection of its dial reveals that there are no visible lever and escape wheel - the balance of LM Split Escapement seems to oscillate on its own, without any visible intake of energy. And this is exactly what the Legacy Machine Split Escapement gets its name from. The essential parts of the escapement - the lever, escape wheel, and impulse jewel – are hidden on the reverse side of the movement and visible through the transparent caseback. Hence the name 'Split Escapement'.
The triple dial design of the Legacy Machine Split Escapement reveals three sub-dials arranged under the prominent balance. The time is indicated at 12 o'clock, the power reserve is at 4 o'clock, while the date appears at 8 o'clock position. The dial plate features the micro-textured frosted finish inspired by the pocket watches of the 18th and 19th century. The unique frosted finish is obtained by manually burnishing a metal surface with a wire brush.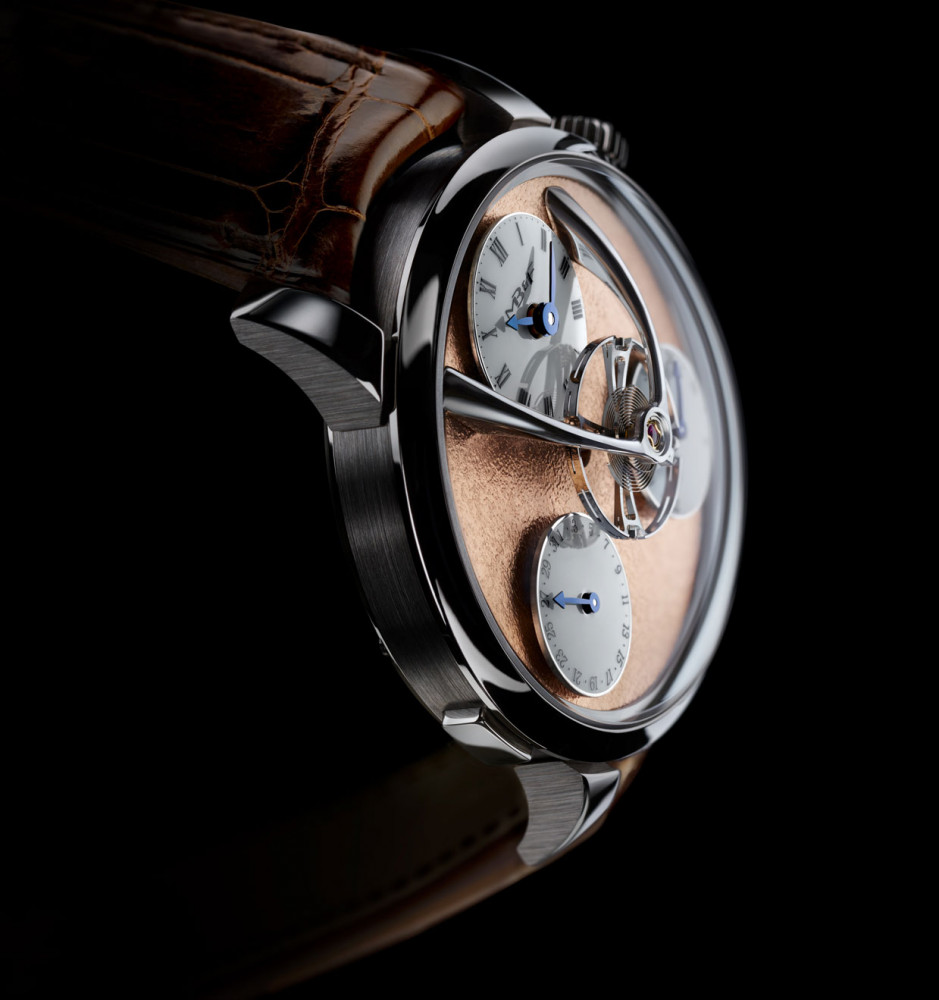 Legacy Machine Split Escapement Red
03.WL.FR - 18k white gold with red gold frosted dial
The extravagant new MB&F Legacy Machine Split Escapement timepiece is executed completely by hand, and therefore it comes in a strictly limited edition of 72 pieces. Moreover, the model is available in four different renditions, each limited to 18 pieces.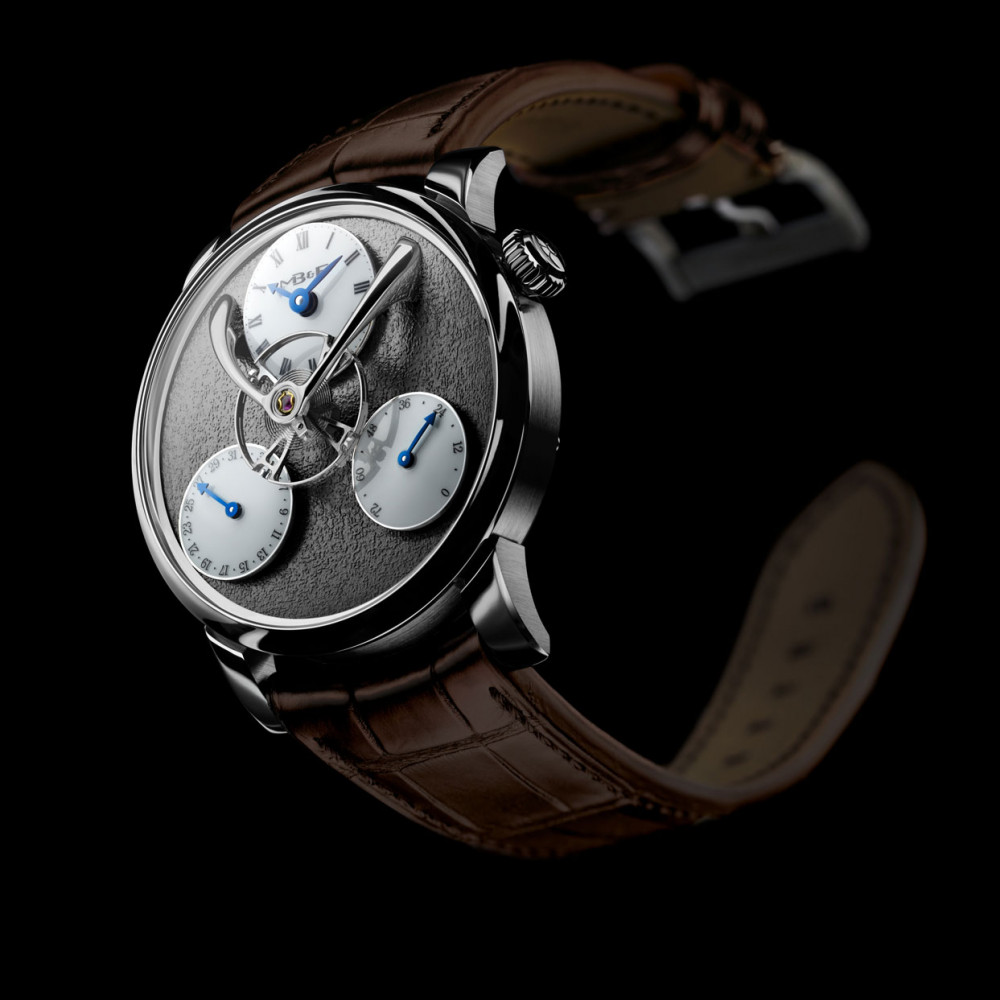 Legacy Machine Split Escapement Grey
03.WL.FB - 18k white gold with ruthenium frosted dial
Each of these exquisite watches features a special manually wound movement developed for MB&F by Stephen McDonnell. Assembled from 314 individual parts and 35 jewels, the movement beats at a frequency of 18,000 vibrations per hour, and provides up to 72 hours of power reserve. Water resistant to 30 meters.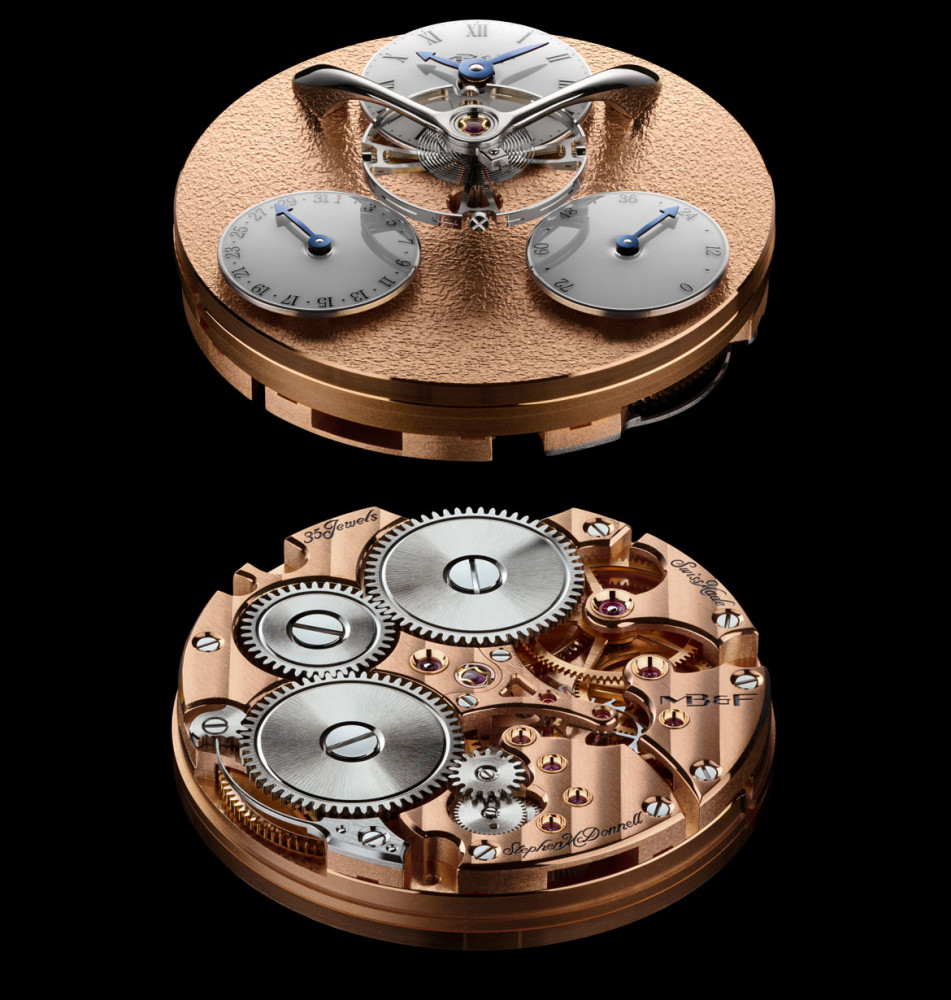 The new MB&F Legacy Machine Split Escapement retails for $79,000. For more information, please visit mbandf.com.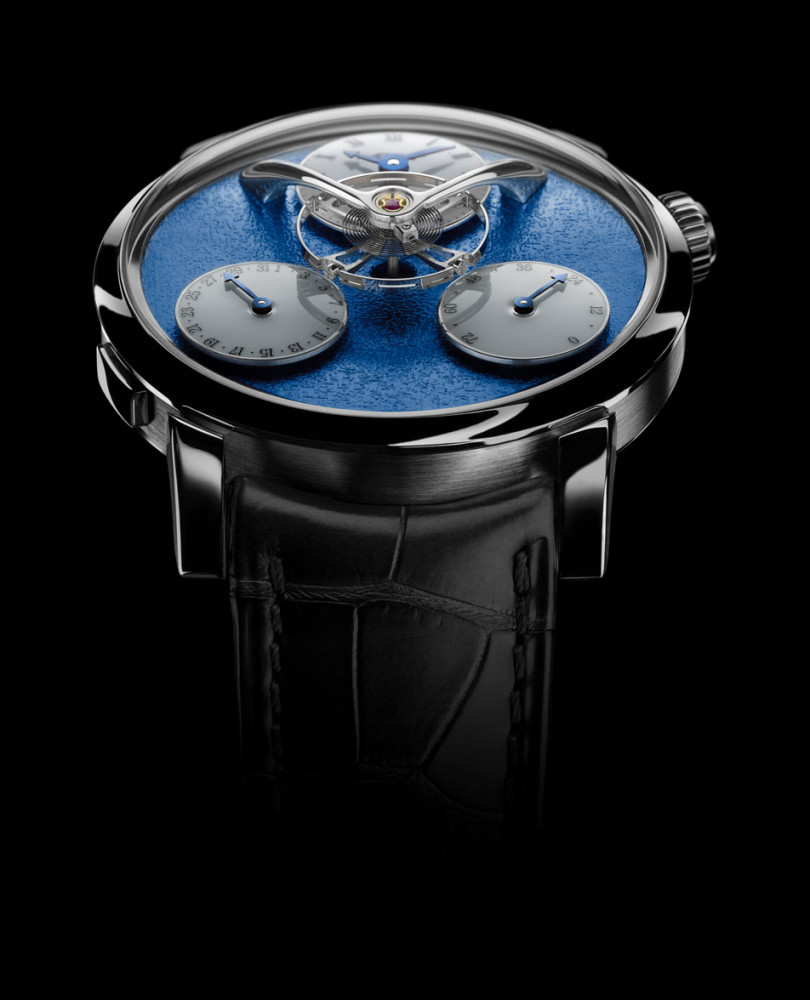 Legacy Machine Split Escapement Blue
03.WL.FBL - 18k white gold with blue frosted dial
MB&F collections
Advertisement
Right now 90 watches on sale!
Latest News from MB&F