Marina Milojević
|
06.27.18
|
03:56 AM
The house of Richard Mille unveils a trio of exclusive RM 022 tourbillon timepieces in red, white, and blue. The three new versions of the RM 022 Aerodyne Dual Time Zone model will be limited to only 10 pieces each, and available only in the Americas!
The RM 022, which was first released in 2010, represents the further development of the RM 021, a stage further for frequent travelers. It is the first Richard Mille watch to combine a dual time zone with an external structure combining cutting-edge aerospace materials. Aptly named Aerodyne, the model incorporates a baseplate of grade 5 titanium and honeycombed orthohombic titanium aluminide with carbon nanofiber core. A honeycombed geometrical pattern made from a strong and lightweight alloy, was originally developed by NASA, and used as a core material for supersonic aircraft wings. Richard Mille uses it to add stability and torsional resistance to its tourbillon.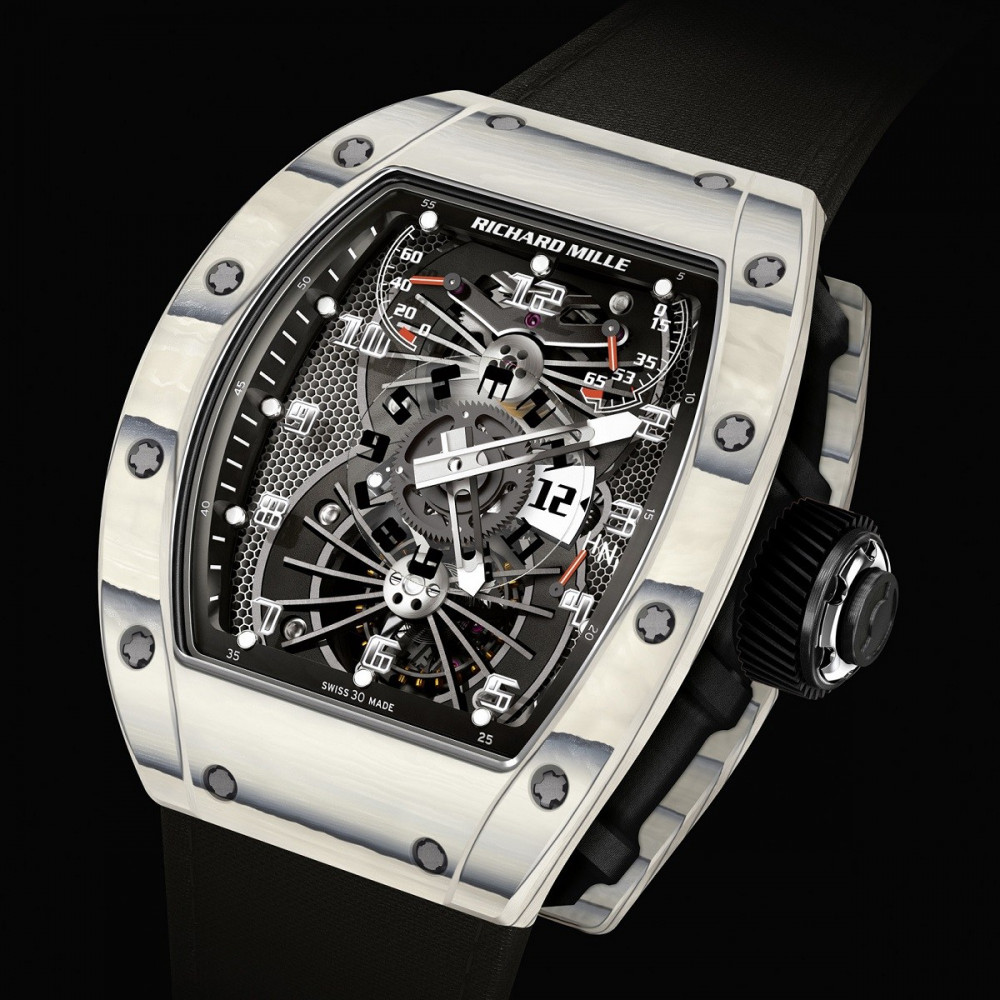 The complicated, busy dial, reveals an indicator at 11 o'clock marking 70 hours of power reserve, a torque indicator showing the tension inside the mainspring at 2 o'clock, a dual time zone display at 3 o'clock, the function indicator at 4 o'clock, and a tourbillon at 6 o'clock position. The three new RM 022 Tourbillon Aerodyne Dual Time Zone editions are powered by the Calibre RM022.
For the new watch trio, Richard Mille incorporates Thin Ply Technology – the front and the back of the cases are made from quartz TPT while the case middle is made from carbon TPT. The use of this technology is what gives the new watches their vibrant, clear colors. The quartz fibers, no more than 45 microns thick, are first aligned in layers and dyed in red, white or blue, and then heated to 120 degrees Celsius and subjected to a pressure of 6 bar! The front and back bezels on white version incorporate carbon fibers scattered by quartz fibers, which results in a black-and-white-striped effect.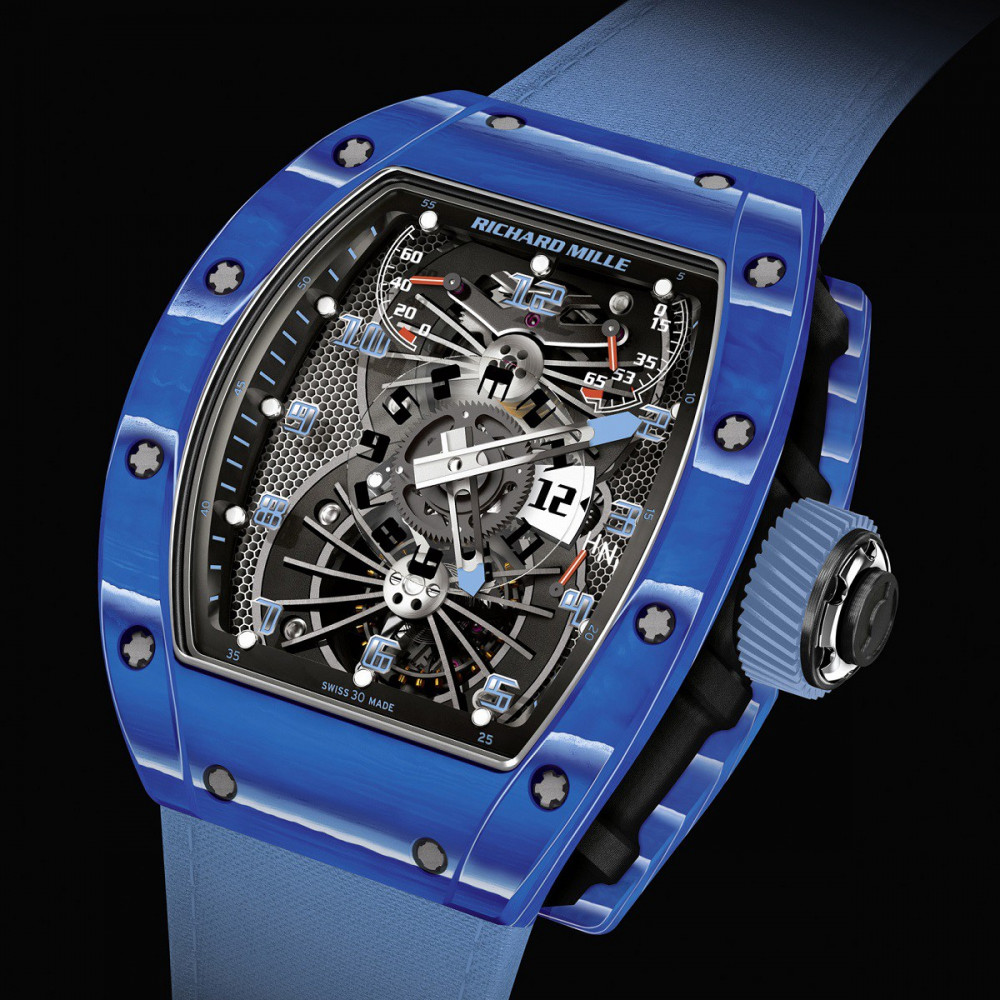 The Richard Mille RM 022 Tourbillon Aerodyne Dual Time limited edition watches in red, white, and blue, will be available exclusively at Richard Mille boutiques in the Americas. Each color arrives in a small edition of 10 pieces, priced at $528,000.
Richard Mille collections
Advertisement
Right now 100+ watches on sale!
Latest News from Richard Mille