Marina Milojević
|
02.28.18
|
11:38 PM
The house of Jaeger-LeCoultre introduces three exclusive new Reverso models highlighting the art of enameling and engraving. Each of these models, issued in an eight-piece limited edition, features two different faces. On the front, there is a finely engraved guilloche dial covered in translucent Grand Feu enamel. The reverse side reveals an enameled miniature of a painting rendered in a technique representative of an iconic artistic style: pointillism, ink wash painting, or Japanese woodblock printing. One of the works of three great artists represents each of the styles: Georges Seurat, Xu Beihong, and Katsushika Hokusai.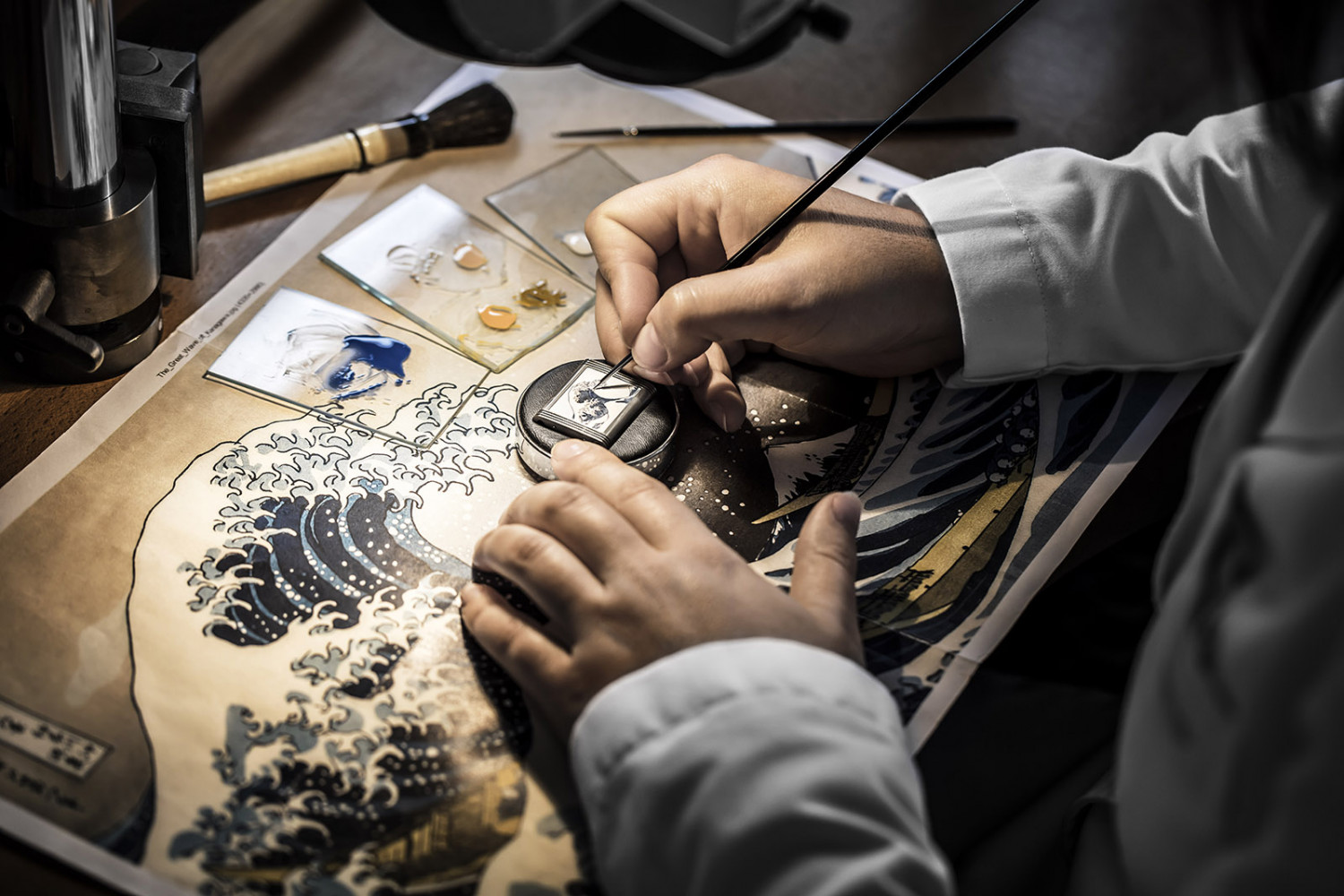 Reverso Tribute Enamel Georges Seurat features a miniature representation of Seurat's famous painting A Sunday Afternoon on the Island of La Grande Jatte. The dial of the watch is guilloched with small lozenges, embossed under a green translucent enamel. The work of art found on the reverse is an example of the pointillist technique, which includes putting tiny dots of color side by side, rather than using brush strokes, so that the spectator's eye could naturally mix and blend the nuances.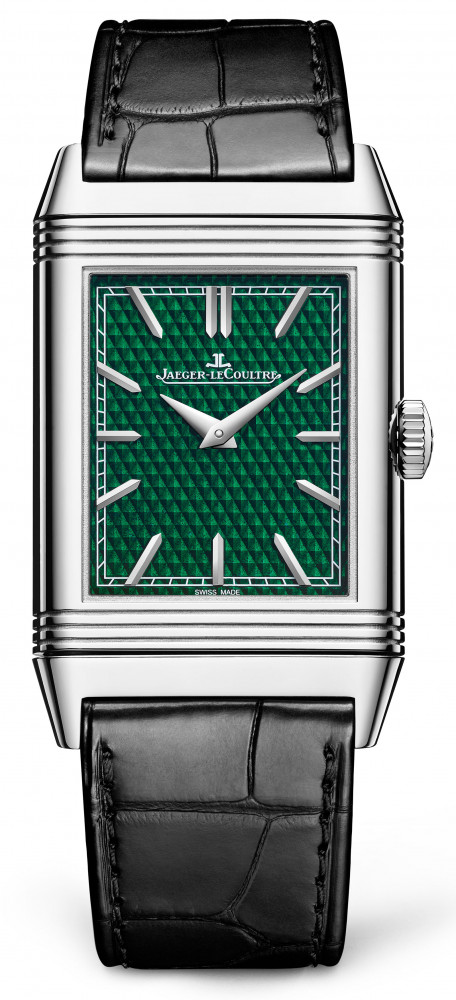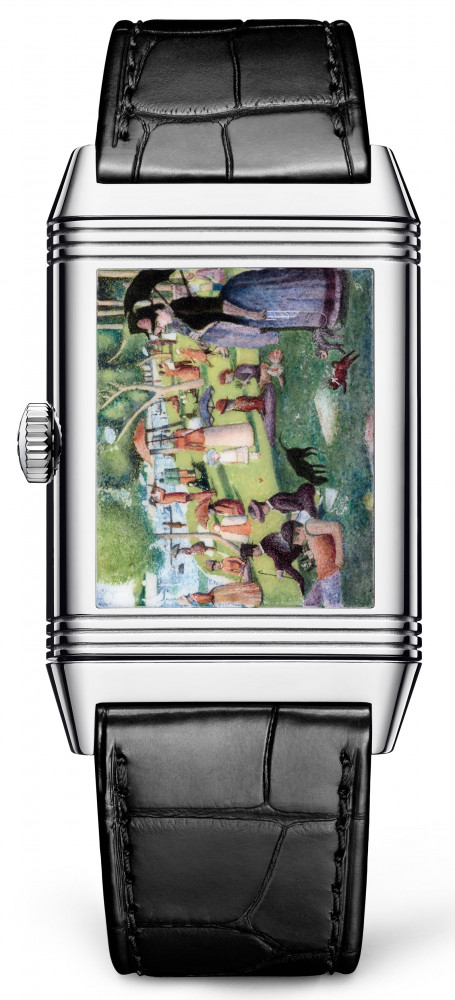 The original painting, an almost 2x3 meter canvas, took Seurat two years to complete. The artisan enameller from Jaeger-LeCoultre's Rare Handcrafts "Métiers Rares" also had to face a number of challenges in order to reproduce the painting onto a 3 cm2 surface. He created his own, unique, fine yet hard brush, and applied several protective enamel layers, one after another, to intensify the color of the painting. In total, it took him more than 70 hours to finish the creation.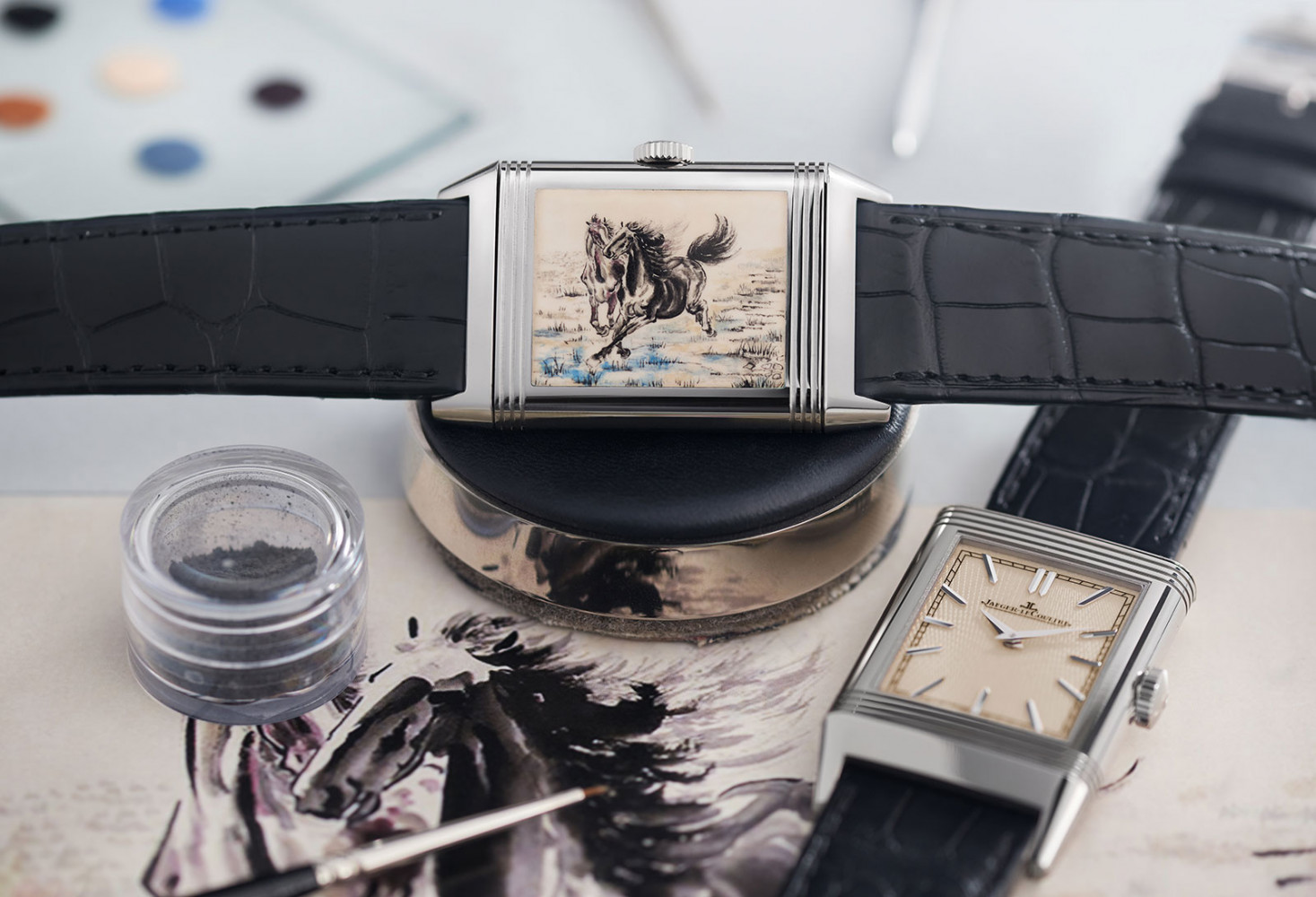 Reverso Tribute Enamel Xu Beihong is inspired by a painting of one of the China's most renowned painters. The front of the watch reveals a guilloched dial in lengthwise geometric patterns covered in opalescent ivory-tinted enamel. The back of the watch reveals a miniature representation of Xu Beihong's 5-meter-wide painting that shows ten galloping horses.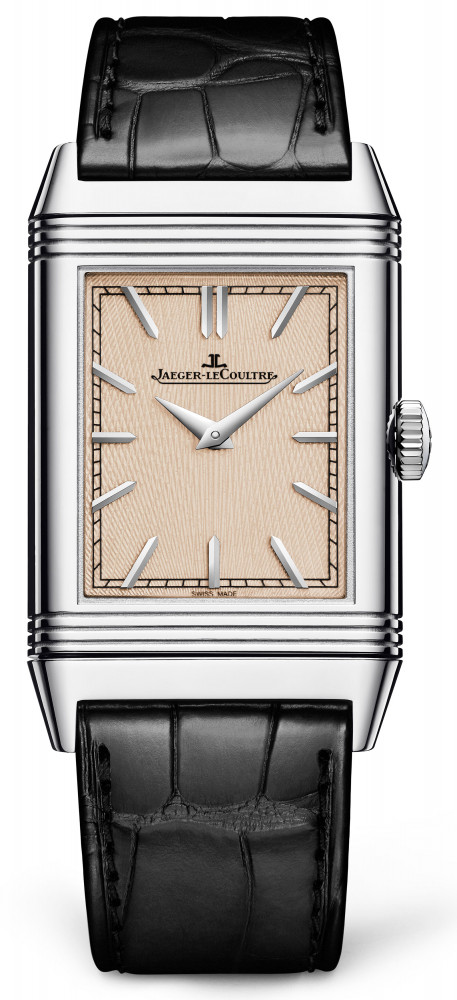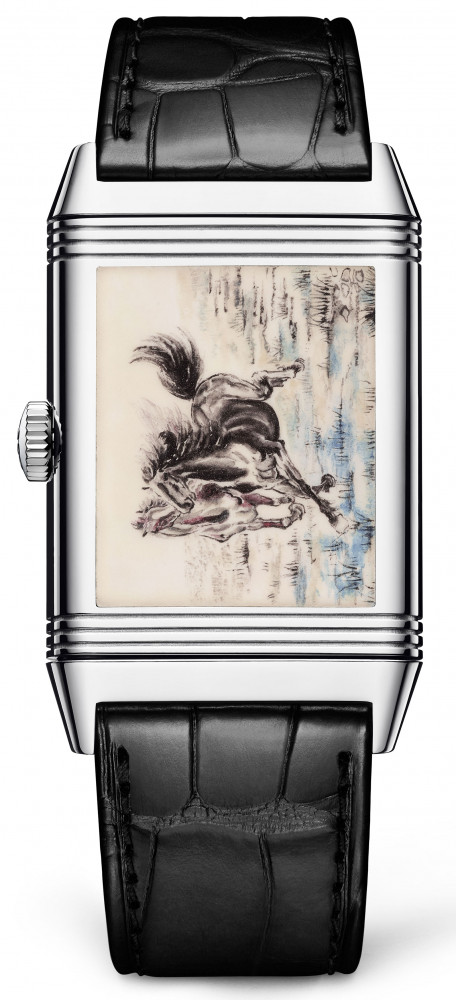 Reverso Tribute Enamel Katsushika Hokusai The Great Wave off Kanagawa represents the technique of Japanese woodblock printing. The front of the watch is guilloched with small waves, while the reverse reveals a deep blue drawing covered with a translucent enamel. The miniature represents Hokusai's famous work The Great Wave off Kanagawa, capturing the movement of the waves and the splashes of foam.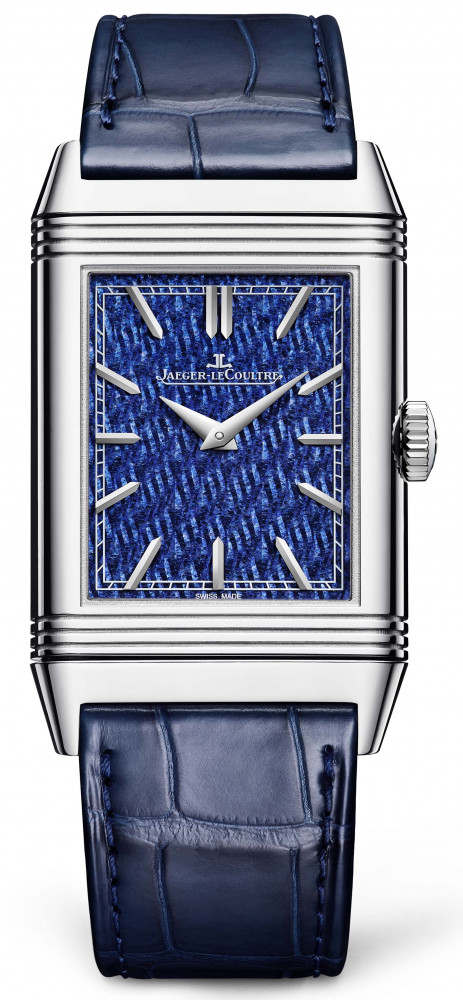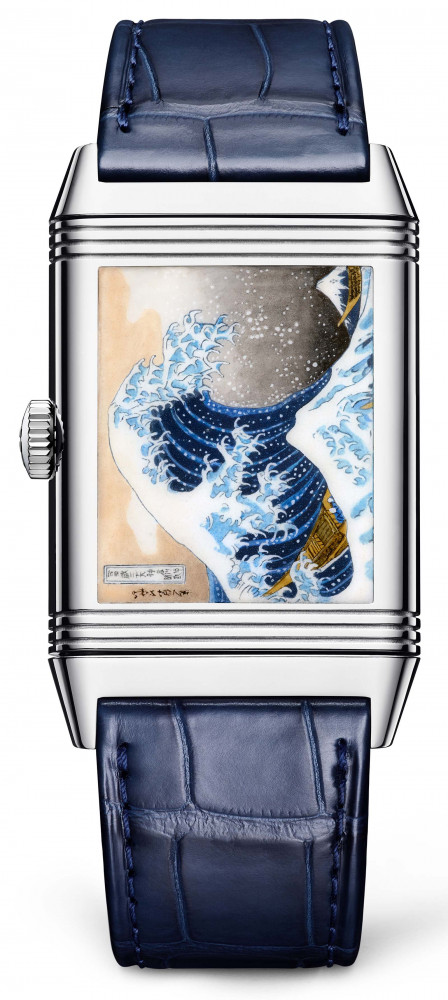 These three new Jaeger-LeCoultre pieces are available exclusively at Jaeger-LeCoultre boutiques. Once again, each of them is available in an 8-piece limited edition. For more information, please visit Jaeger-LeCoultre.
Jaeger-LeCoultre collections
Advertisement
Right now 100+ watches on sale!
Latest News from Jaeger-LeCoultre