Marina Milojević
|
02.27.12
|
12:24 AM
At the upcoming BaselWorld trade show, Louis Erard will present two new limited edition watches of the Régulateur 1931 Classic line. This range of watches is a return to the brand's roots, having a strong classic appeal and showcasing Louis Erard's expertise and technical excellency.
The new Louis Erard Limited Edition Regulator1931 Classic is offered in two variations: grey and blue, both graced with wonderful Côtes de Genève dial. In the spirit of classic regulator watches, this model has 3 hands placed on different sub-dials. A large sub-dial on the top of the main dial indicates hours, the lower sub-dial indicates seconds, while the minutes are being indicated using a large hand at the center.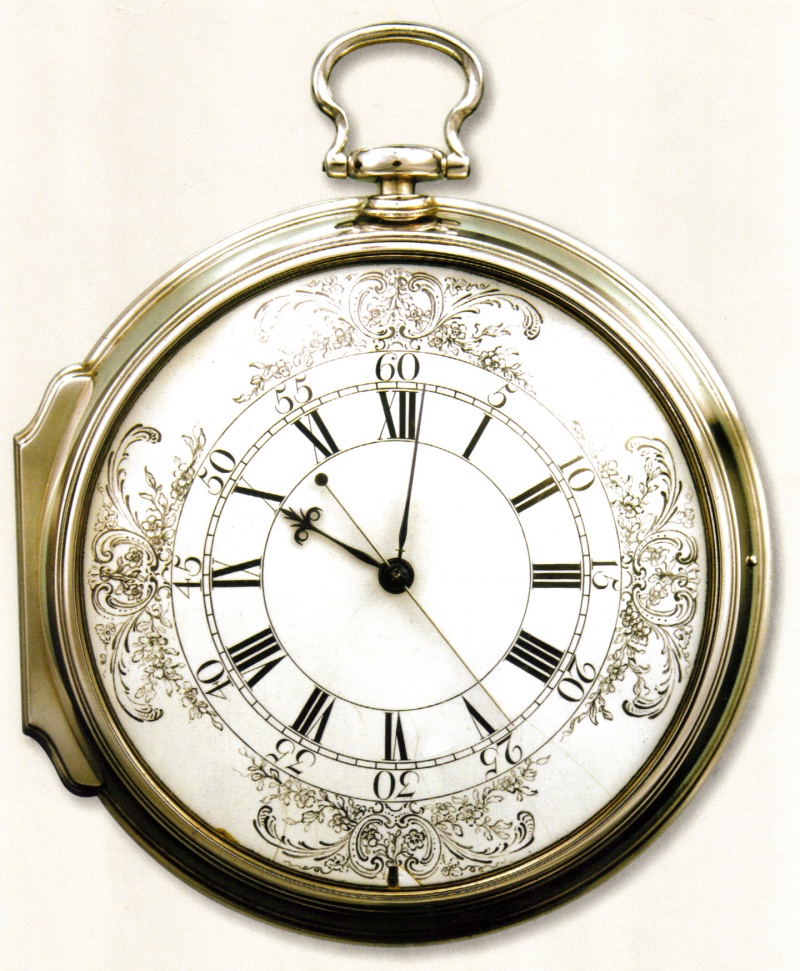 John Harrison's Regulator Pocketwatch H4
The world's first regulator watch was built at the request of Queen Anne of the United Kingdom. In 1714, the Parliament of the kingdom issued The Longitude Act and offered the Longitude Prize - a monetary award for anyone who would invent a simple method for the accurate determination of a ship's longitude. The measurement of longitude was one of the main problems on transoceanic voyages. Latitude was relatively easy to find by simply observing the altitude of the sun at noon, but the problems in determining longitude were often to blame for many voyages that ended in tragedy.
John Harrison, possibly the world's greatest clockmaker of all times, won the highest award (£14,315) for providing such a great level of accuracy to allow the determination of longitude at sea. His fourth watch, today known as H4, was a pocket watch whose accuracy was tested on a transatlantic voyage from Britain to Jamaica. During the entire trial, the watch lost just 5.1 seconds in accuracy!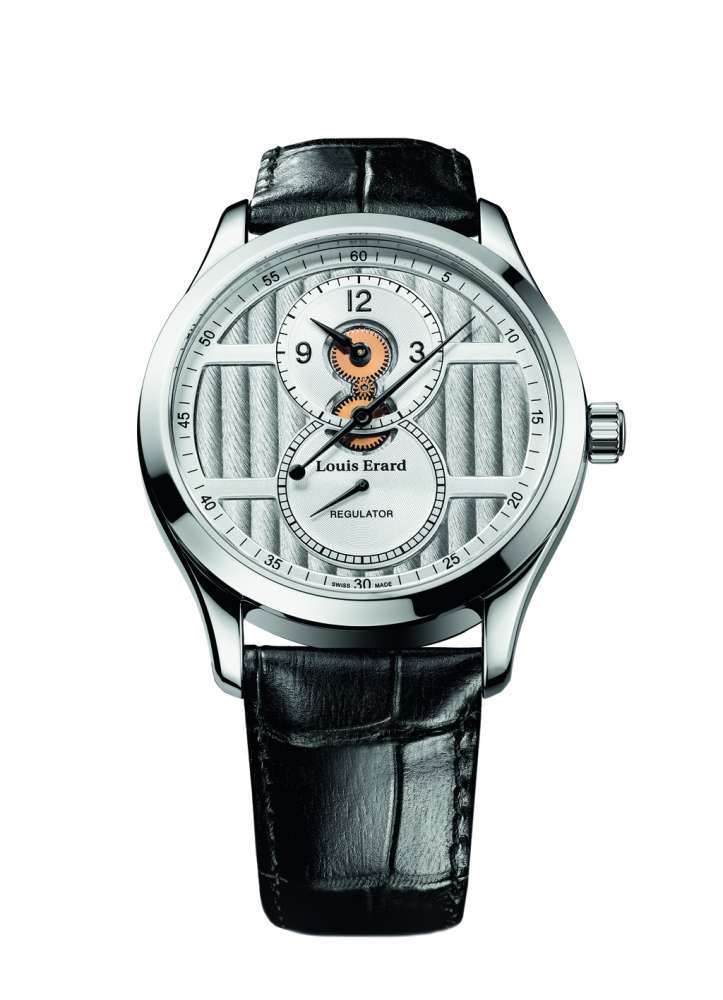 Louis Erard Régulateur 1931 Classic Limited Edition
The new Regulator watches from Louis Erard are crafted in stainless steel. The round case is highly polished and it features 40 millimeters in diameter. The face of the watch is protected with sapphire crystal, which ensures up to 50 meters of water resistance. The watches are endowed with mechanical movements and mounted on matching stripes: black or blue. The reference numbers are 52206 AA35 – for grey model – and 52206 AA30 – for blue model. Both models are priced at € 1.590 or $2.140 (at current exchange rates). This is a limited edition of only 180 available exemplars.
Author: Marina Milojevic
If you use one of my articles on your own website or blog, then please credit me and provide a link back to the original.
Louis Erard collections
Advertisement
Right now 100+ watches on sale!
Latest News from Louis Erard