Marina Milojević
|
08.21.18
|
10:00 PM
The famous Serbian tennis player, Novak Djokovic, Seiko Brand Ambassador, followed up his Wimbledon victory last month with a win against Roger Federer to complete the set of Masters 1000 series titles. Djokovic became the only player to ever win all four Grand Slams and nine Masters titles – all with his Astron GPS Solar on the wrist. To celebrate Djokovic's 70th career-title and the remarkable new milestone in his career, Seiko introduces a special new Astron Executive Sports Line Novak Djokovic Limited Edition.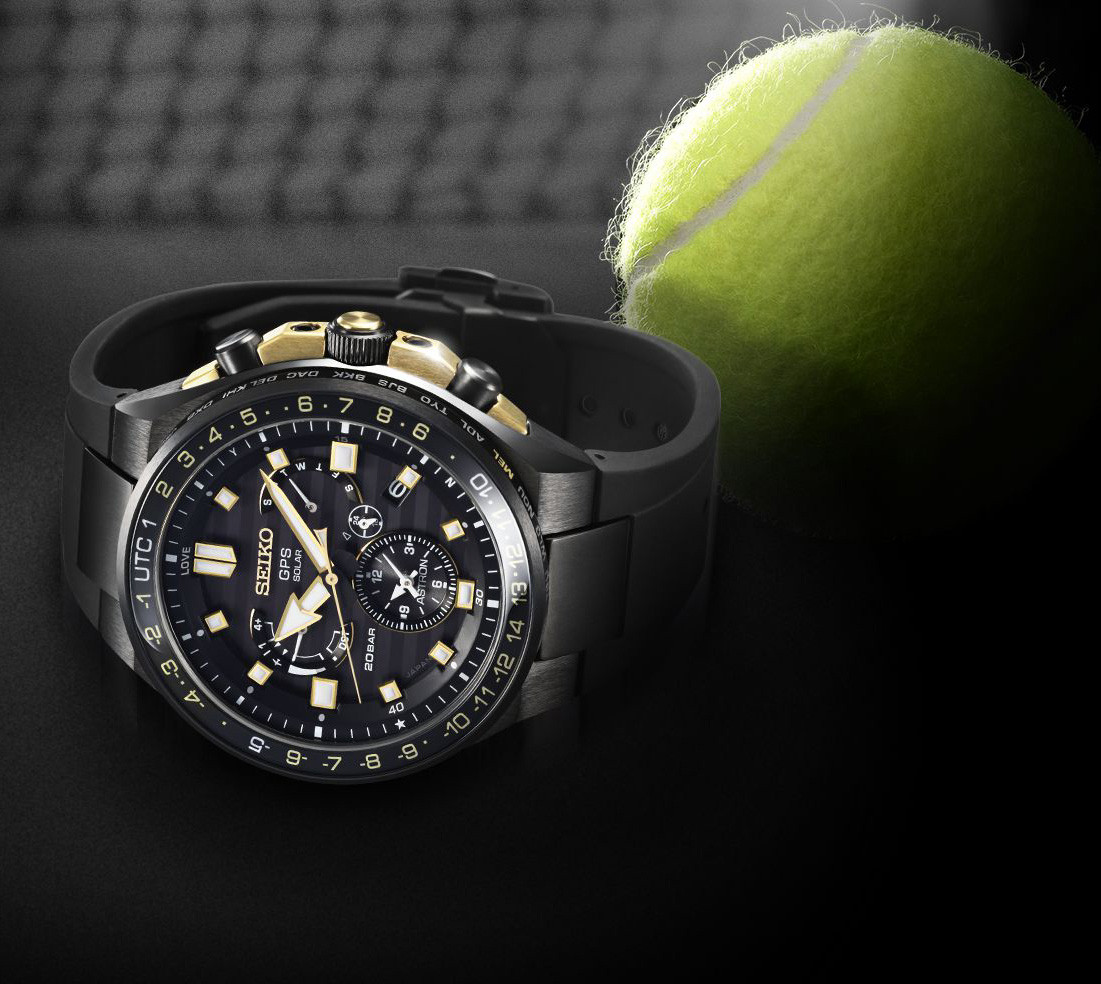 Available from September 2018, the exclusive new rendition of the Seiko GPS Solar arrives in a limited run of 1500 pieces. Asserting a strong, masculine design, this travel-friendly model is sporting a black profile with gold highlights – a color scheme that is said to be inspired by Novak's aggressive yet controlled style of play. This stainless steel model has been coated with Seiko's super-hard black coating, which gives it a scratch resistance and a dark, jet-black color that doesn't fade.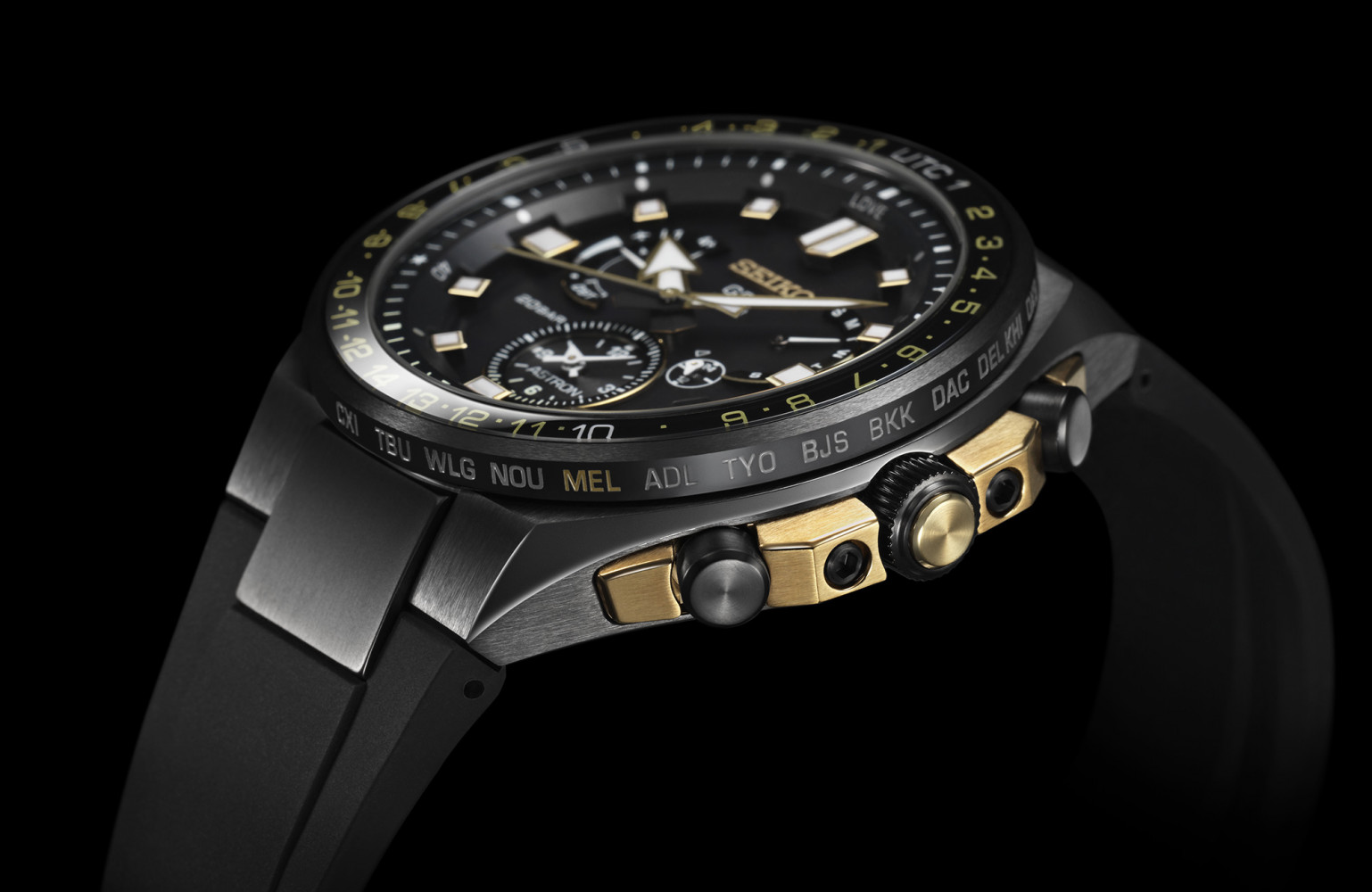 As a tip of the hat to the great sportsman, a number of discreet design accents serve as a subtle nod to the world of tennis and Djokovic himself. For example, the tennis points system – Love, 15, 30, and 40 – is used for four of the minute markers. A star at 8 o'clock symbolizes Novak, one of only 8 male Career Grand Slam tennis players.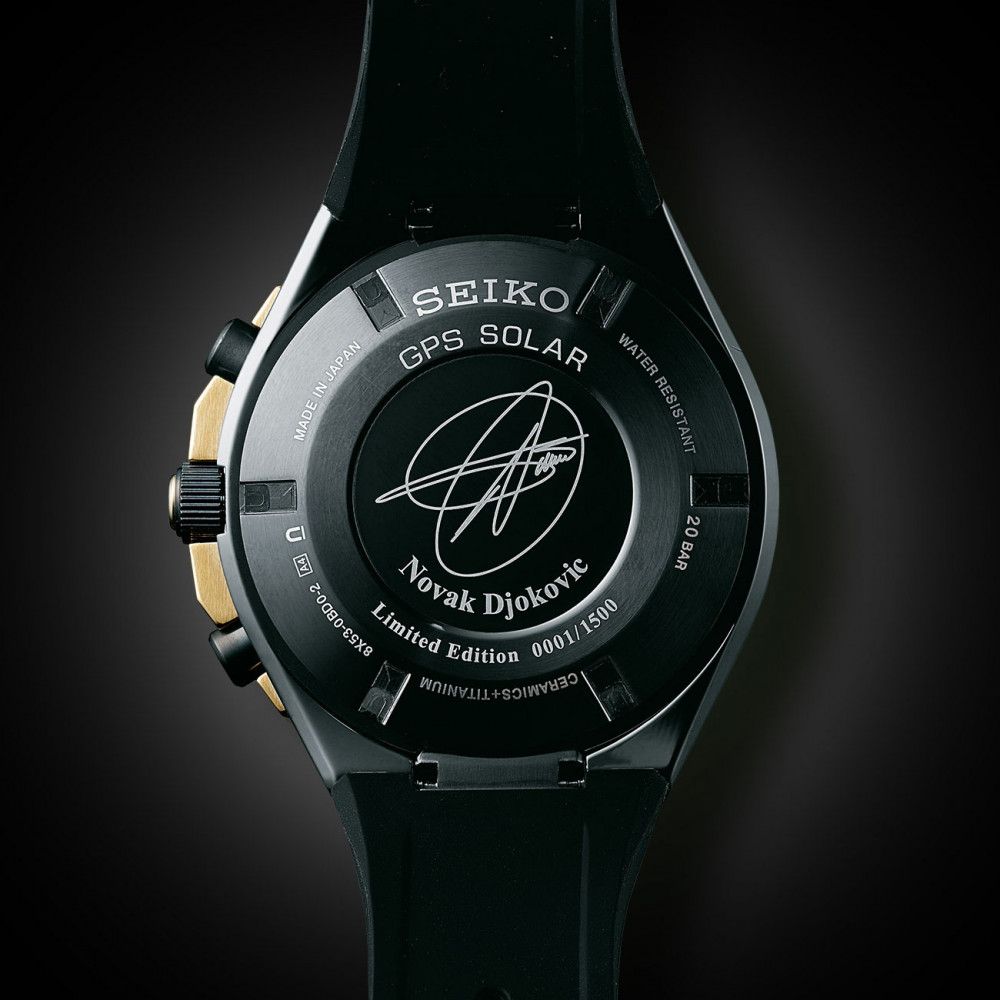 This analog, solar-powered watch features a GPS receiver that picks up satellite signals to adjust to the exact local time anywhere on Earth. This feature works anywhere, adjusts time zones automatically, and provides precise location and directions based on this information. The ceramic bezel of the watch is engraved with UTC codes of 39 time zones, with those of the venues of Novak's Grand Slam victories highlighted in gold. Finally, the back of the case reveals a solid medallion engraved with Novak's signature and individual serial number of each watch.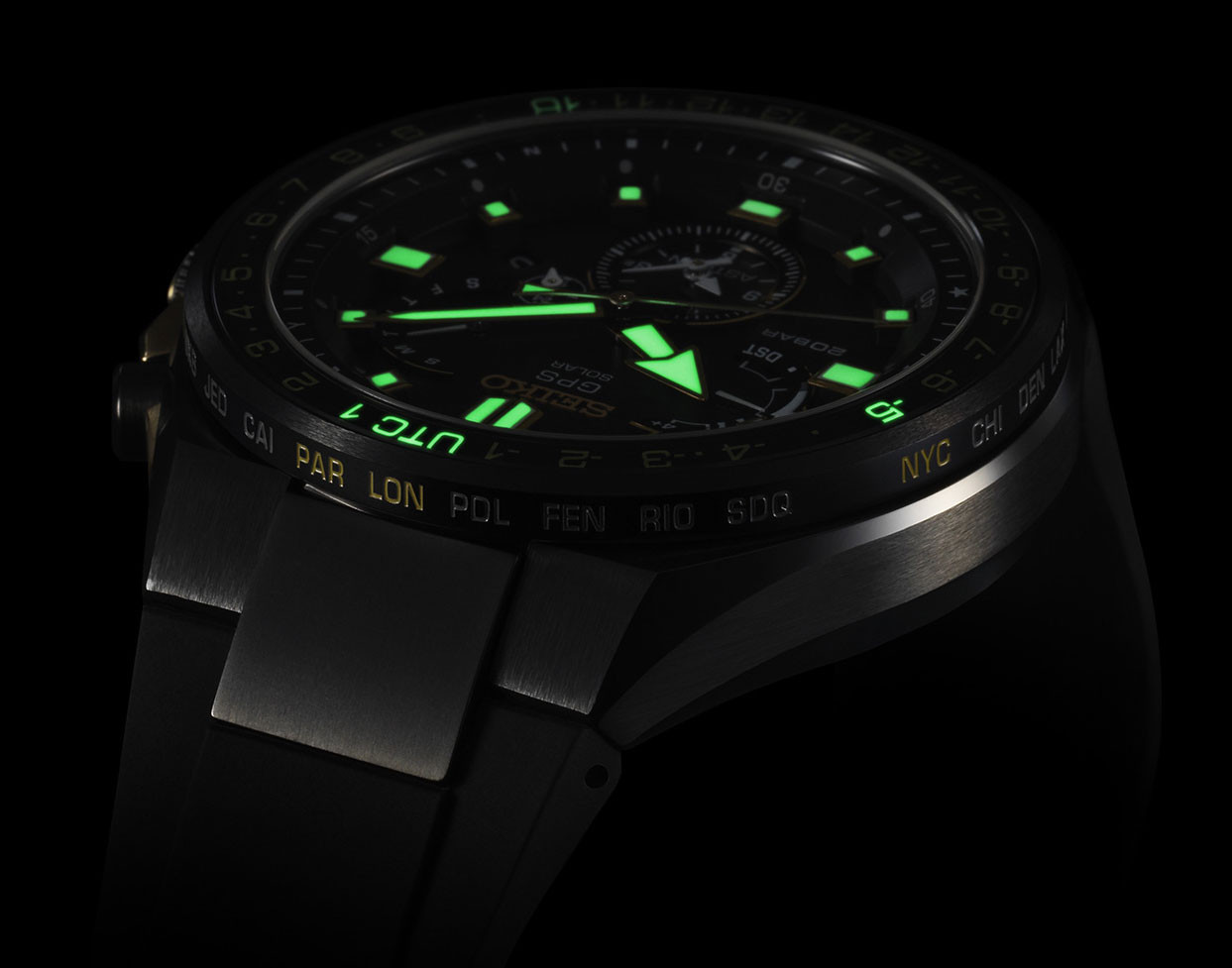 Seiko Astron Executive Sports Line Novak Djokovic Limited Edition, reference SSE174J1, will be available from September 2018. It comes in a special presentation box and with a price tag of 2.700,00€. - seikowatches.com
Advertisement
Right now 100+ watches on sale!
Latest News from Seiko