Marina Milojević
|
12.21.12
|
07:36 AM
Cartier Crash Watch - limited edition for ladies
Judging by our newsfeed, Cartier has been very busy lately. In addition to numerous new models, which have been announced in SIHH 2013 previews, the famous high-end brand now offers four new limited edition versions of the historical Crash model.
Cartier Crash watch was first introduced in 1967, by Cartier of London. Even though many of you may believe the Crash watch is inspired by Dali's melting watches or "the camembert of time," as he used to call them, the real story about the origins of its extravagant design is much more interesting and even a little bit obscure.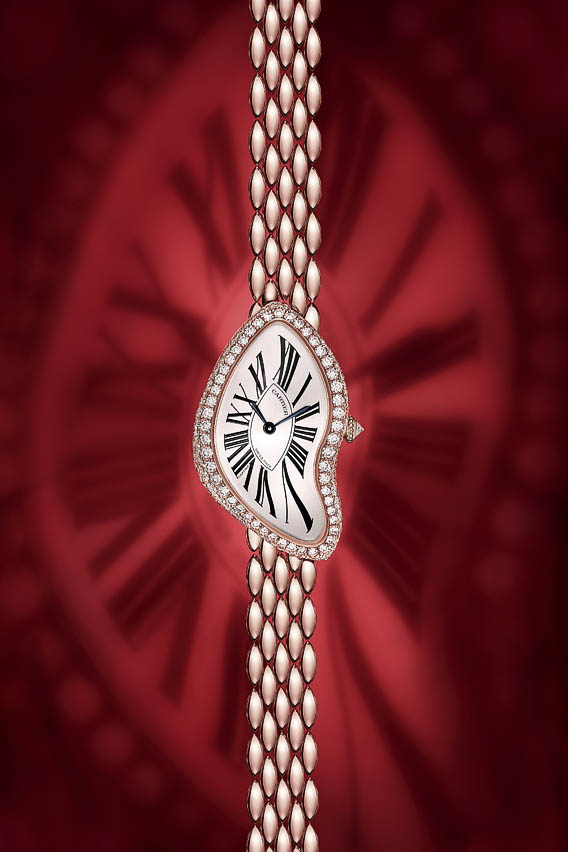 The real story goes like this: a Vice president of the Cartier London had a serious car accident. As a fire occurred after the crash, his watch was caught up in the flames and it literally melted on his wrist. It was an oval Cartier Bagnoire Alongee that then took the shape of Dali's surrealistic limp dial. Jean-Jacques Cartier, then the head of Cartier London, found the shape of a watch to be original and inspiring, so he decided to reproduce it.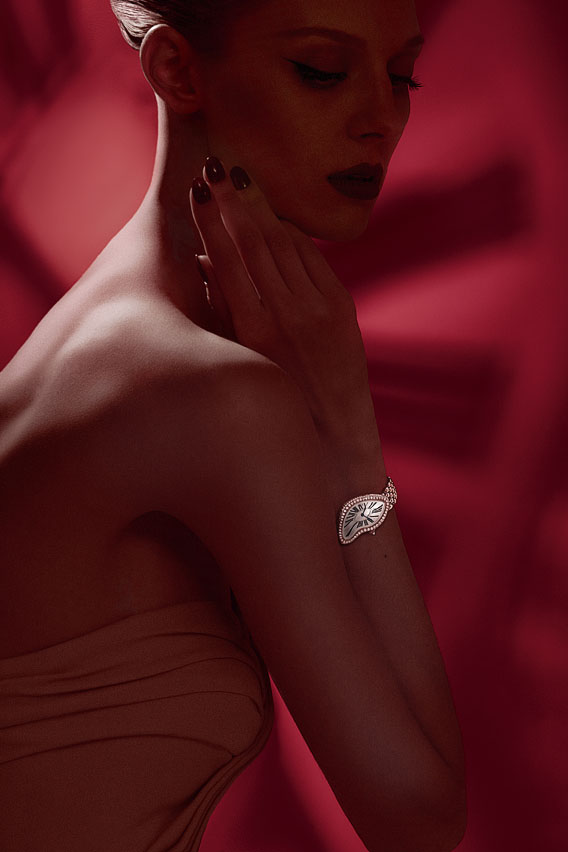 Cartier Crash watch was re-issued in 1991, but only as a limited edition comprising of only 300 exemplars. A couple of years later, in 1993, a special platinum version was unveiled at the SIHH exhibition in Geneva, and Cartier has later started with production of Crash diamond dress watch for ladies.The Crash watch is one of the most serious collector's pieces. The value of this model has been constantly on the rise, ever since 1960's. Today, Cartier presents four new limited edition versions of the Crash watch designed for ladies.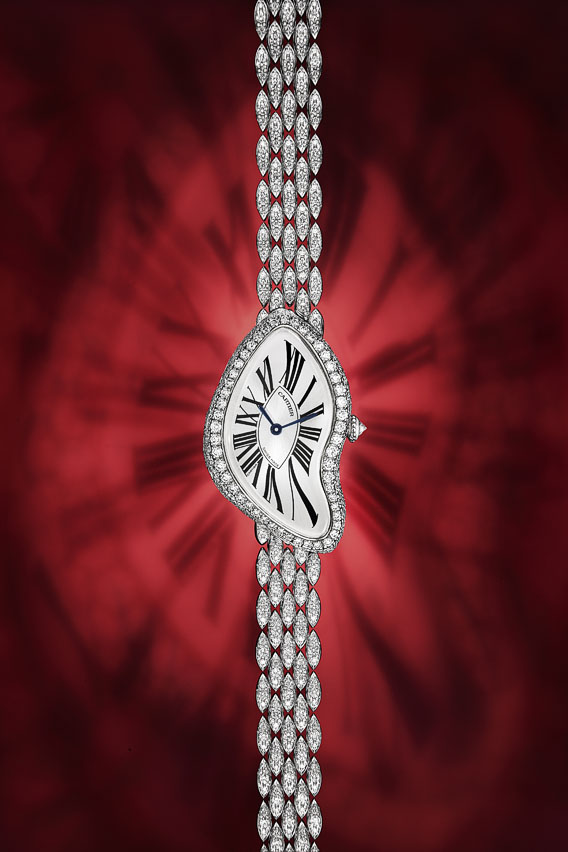 The four new models are for the first time adorned with a sophisticated diamond bracelet in white or pink gold. The design of the bracelet is quite unique, as it looks like it is woven from shiny white dew drops. The new Cartier Crash Limited Edition for ladies is available in pink gold and in white gold. In reference to the year of its creation, the model is crafted in 267 exemplars with gold bracelets and 67 pieces with gem-set bracelets. The watches are individually numbered and available only in select Cartier boutiques.
Cartier Crash Limited Edition features 38.45 mm x 25.5 mm in diameter, it has a solid case-back and a vintage mineral-crystal above the dial. The watches are powered by manually wound movement, built on 18 jewels. Simpler version is graced with 150 brilliant-cut diamonds for approximately 2.15 carats, while the all-diamond version boasts 471 brilliant-cut diamonds for approximately 4.27 carats.
Author: Marina Milojevic If you like our blog why don't you join our Facebook page or follow us on Twitter @luxoiscom.
If you use one of my articles on your own website or blog, then please credit me and provide a link back to the original.
Cartier collections
Advertisement
Right now 100+ watches on sale!
Latest News from Cartier