Marina Milojević
|
12.18.17
|
07:53 PM
Baignoire Etoilée
Ahead of the SIHH watch salon, the house of Cartier previews five new and exclusive ladies' watches in the Cartier Libre Collection. In an attempt to accentuate their playful side, Cartier has revisited some of their signature watch shapes - Baignoire and Crash - by stretching, shrinking and transforming them with a dash of creativity. The result is a line of five new limited edition and individually numbered watches: Baignoire Débordante, Baignoire Infinie, Baignoire Etoilée, Baignoire Interdite and Crash Radieuse.
The contemporary new collection, which will be officially unveiled at SIHH, is aimed at female Millennials, present and future generations, who appreciate both fine watchmaking and unusual, playful designs. The signature design codes of the Baignoire and Crash are still present. Baignoire, meaning "bathtub" in French, retains the oval shape of its case; while the iconic Crash, a design icon since 1967, keeps its melted and distorted look that was originally inspired by the remains of a Cartier watch, Baignoire Allongé, retrieved from a car accident!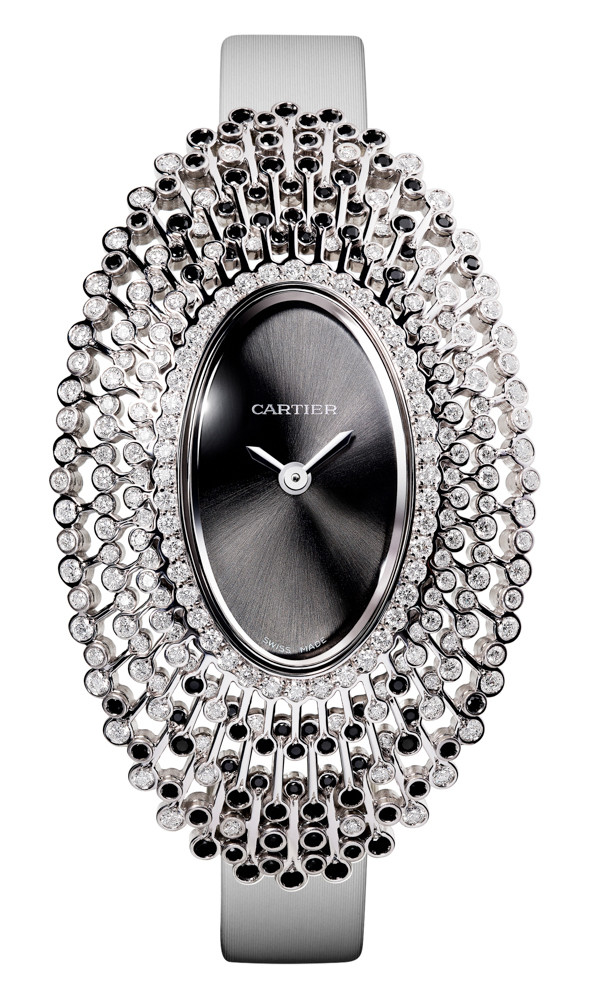 Cartier Baignoire Débordante is a lavishly decorated oval watch crafted from 18-karat white gold. The white gold case is set with diamonds and black spinels, arranged in an openwork ring of open petals around the dial. The Baignoire Débordante is powered by a quartz movement and available in a limited edition of 50 pieces.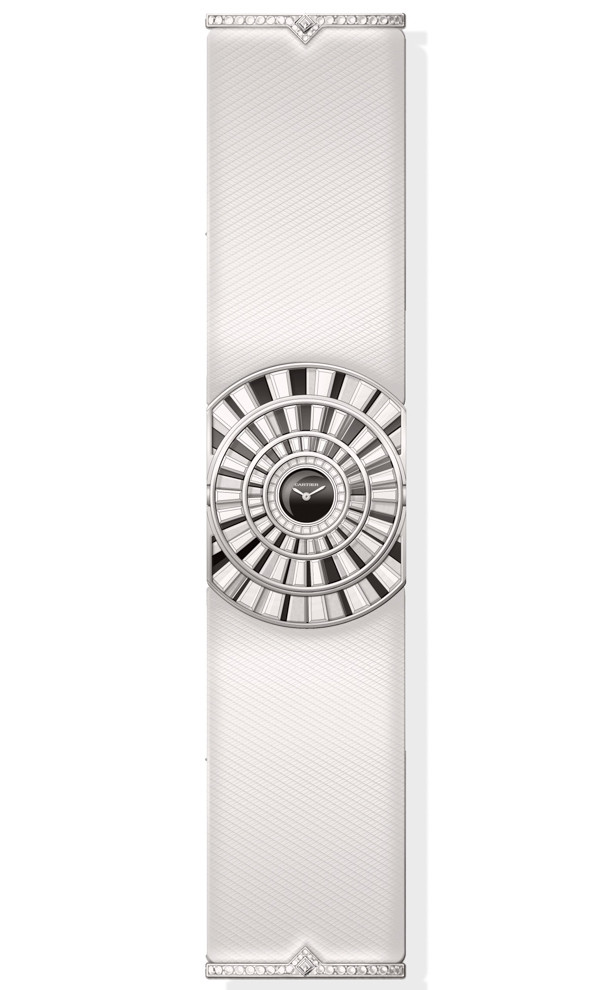 Cartier Baignoire Infinie is inspired by the Baignoire Allongée watch, or, more precisely, its curves. The focal point of the new design is the center of the stretch out case, which drives the gaze into the hour circle paved with baguette cut diamonds, white mother-of-pearl, Tahitian mother-of-pearl, and black spinels. A ring of diamonds encircles the tiny black dial. The Baignoire Infinie is made from 18-karat white gold, it utilizes a quartz movement, and is limited to 20 pieces worldwide.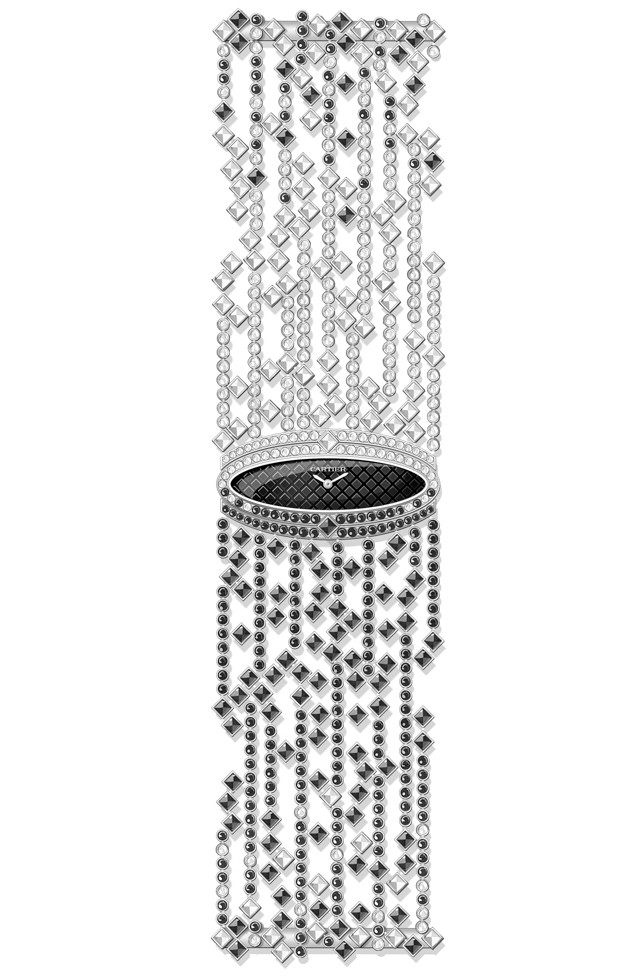 Cartier Baignoire Etoilée is a watch inspired by contrasts. On this unusual high jewelry creation, the bracelet is made up of a crystalline cascade of glittering diamonds and black spinels. The light undulates across the skin as black spinels melt into white diamonds, embracing the white gold case and its miniscule dial set with a double row of stones. The Baignoire Etoilée, crafted from white gold, is limited to 15 pieces.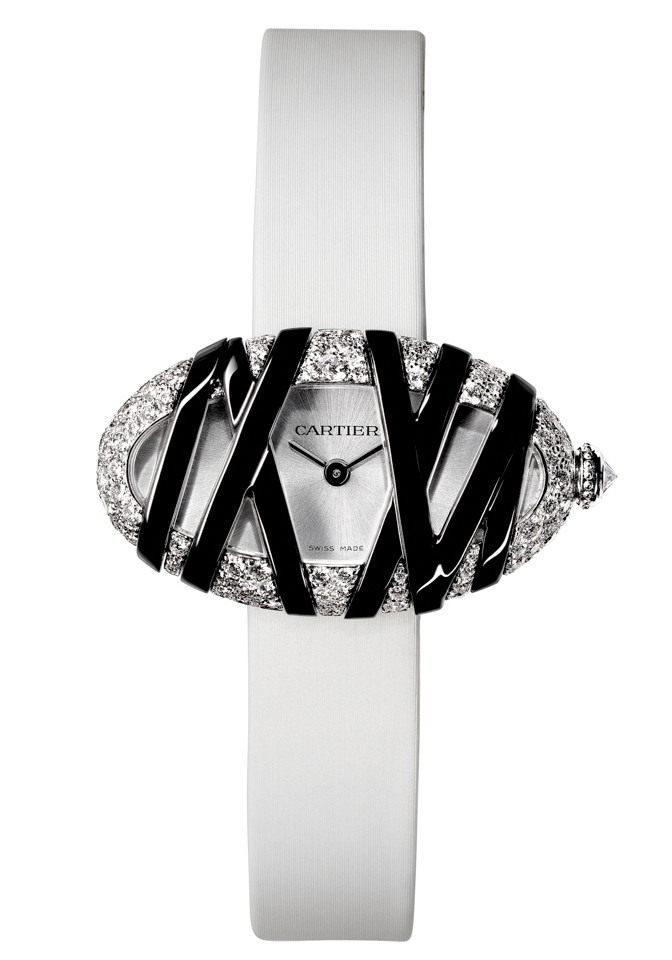 Cartier Baignoire Interdite features a horizontal oval dial with oversize Roman numerals wrapping the diamond-set case in strips coated in the glossy black ADLC. The watch is made from white gold, it features a quartz movement, and arrives in a limited edition of 50 pieces worldwide.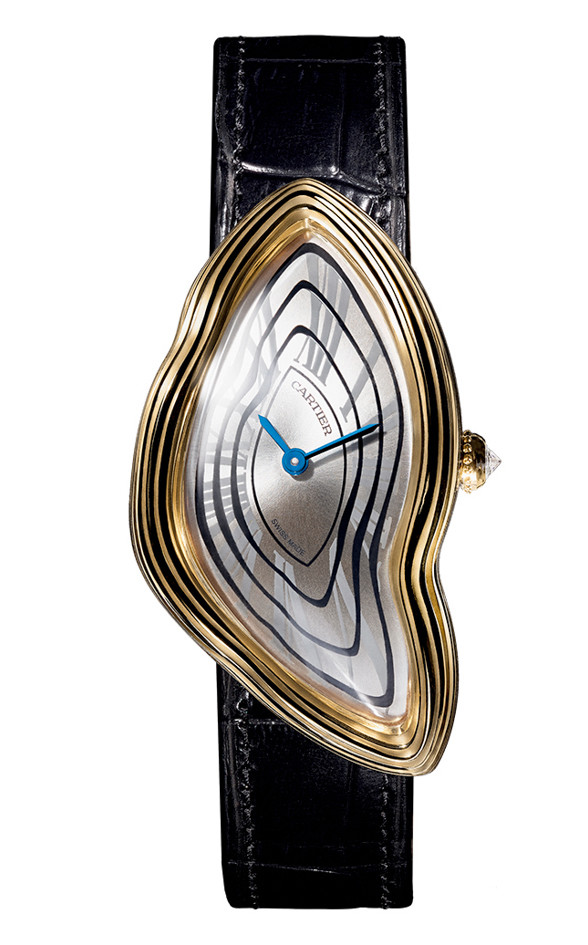 Cartier Crash Radieuse picks up the distinctive features of the Crash watch and takes them to the next level. The iconic crush dial now features the stretched Roman numerals and gardoons radiating from the center of the watch face. This one is made from yellow gold, and it features a manually-wound movement 8970 MC. Available in a numbered limited edition of 50 pieces.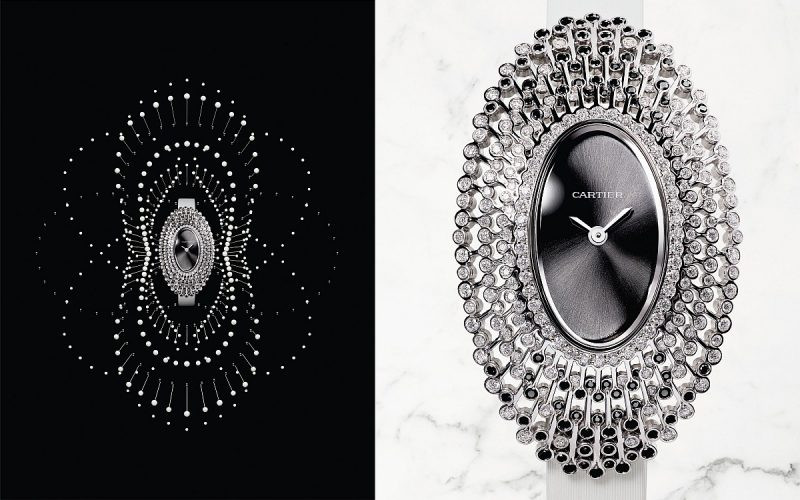 Cartier Baignoire Débordante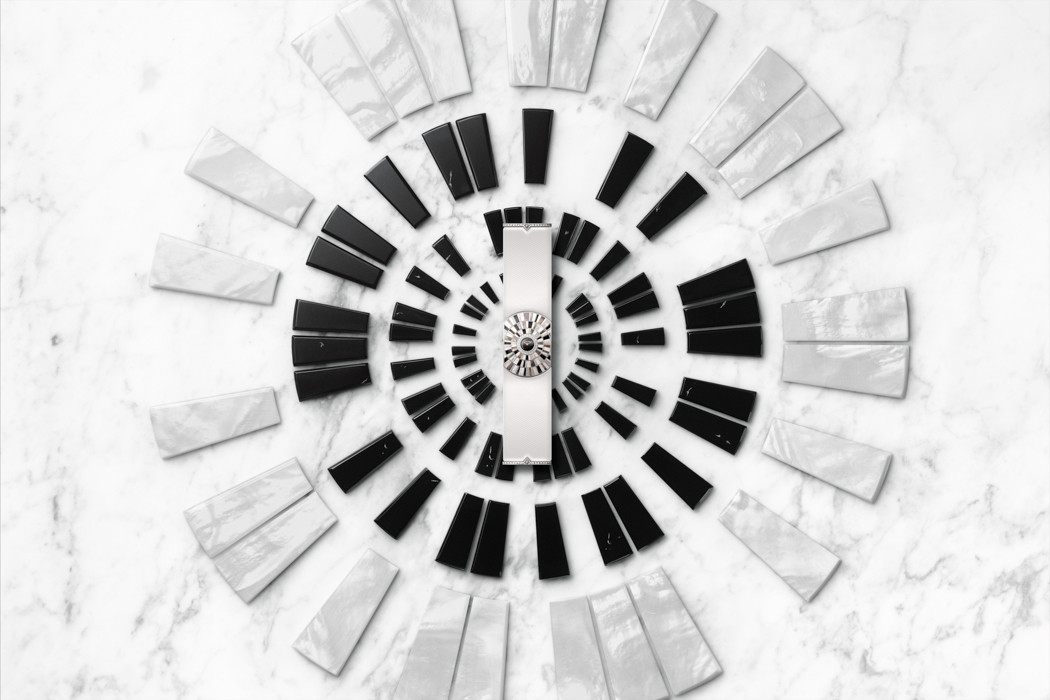 Cartier Baignoire Infinie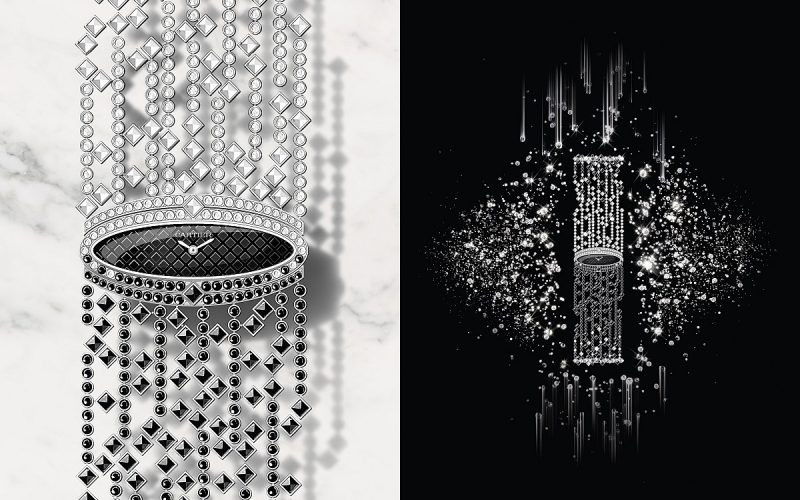 Cartier Baignoire Etoilée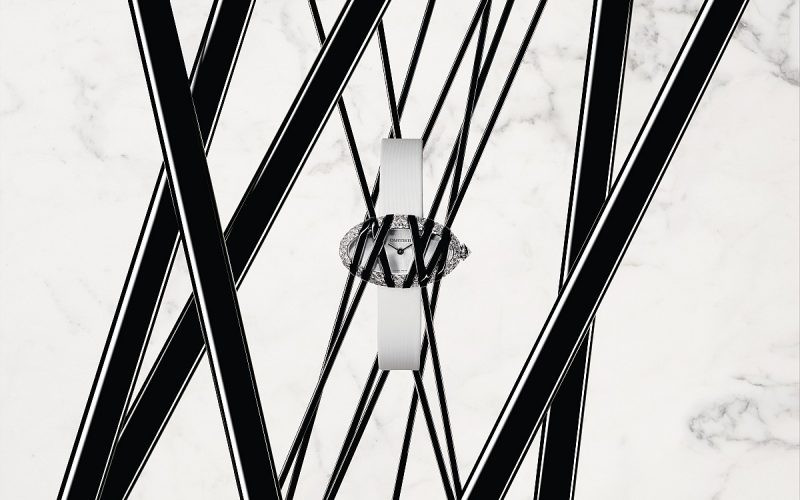 Cartier Baignoire Interdite
The playful new Cartier Libre Collection for SIHH 2018 debuts at the SIHH Geneve, in just a couple of weeks. For more information about the watches, please visit cartier.com.
Cartier collections
Advertisement
Right now 100+ watches on sale!
Latest News from Cartier