Marina Milojević
|
08.27.18
|
03:44 AM
Corum Bubble, the iconic oversized watch with a protruding large crystal, has been around since 2000. This radical, contemporary timepiece, designed by Severin Wunderman, is inspired by an experimental deep-sea dive watch from the 1960's. The Bubble appeared in numerous themed limited editions before it eventually lost its luster and was discontinued. Then again, on the occasion of the 15th anniversary of the Bubble, Corum decided to reinvent the legend, and revived it as a part of the Heritage collection. The Bubble made a triumphal return, winning the hearts of watch collectors for one more time.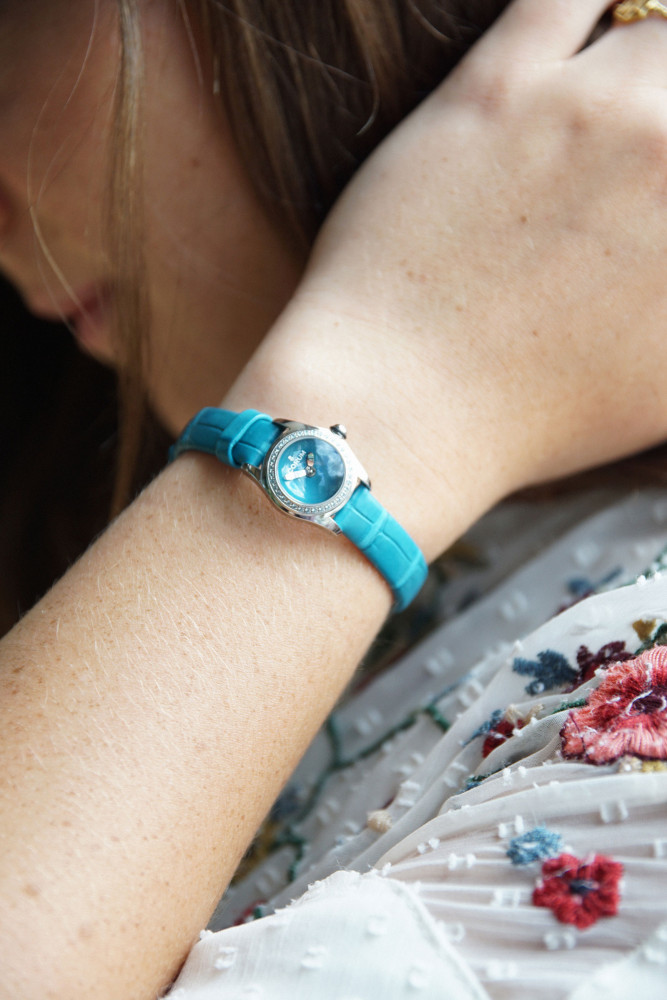 While the original Bubble measured 44mm in diameter, the reinvented model has been enlarged to 47mm, measuring no less than 18.8mm in thickness. This year, the Bubble flaunts its curves once again with a brand new "Mini" version measuring only 17mm in diameter – the first compact Bubble watch from Corum.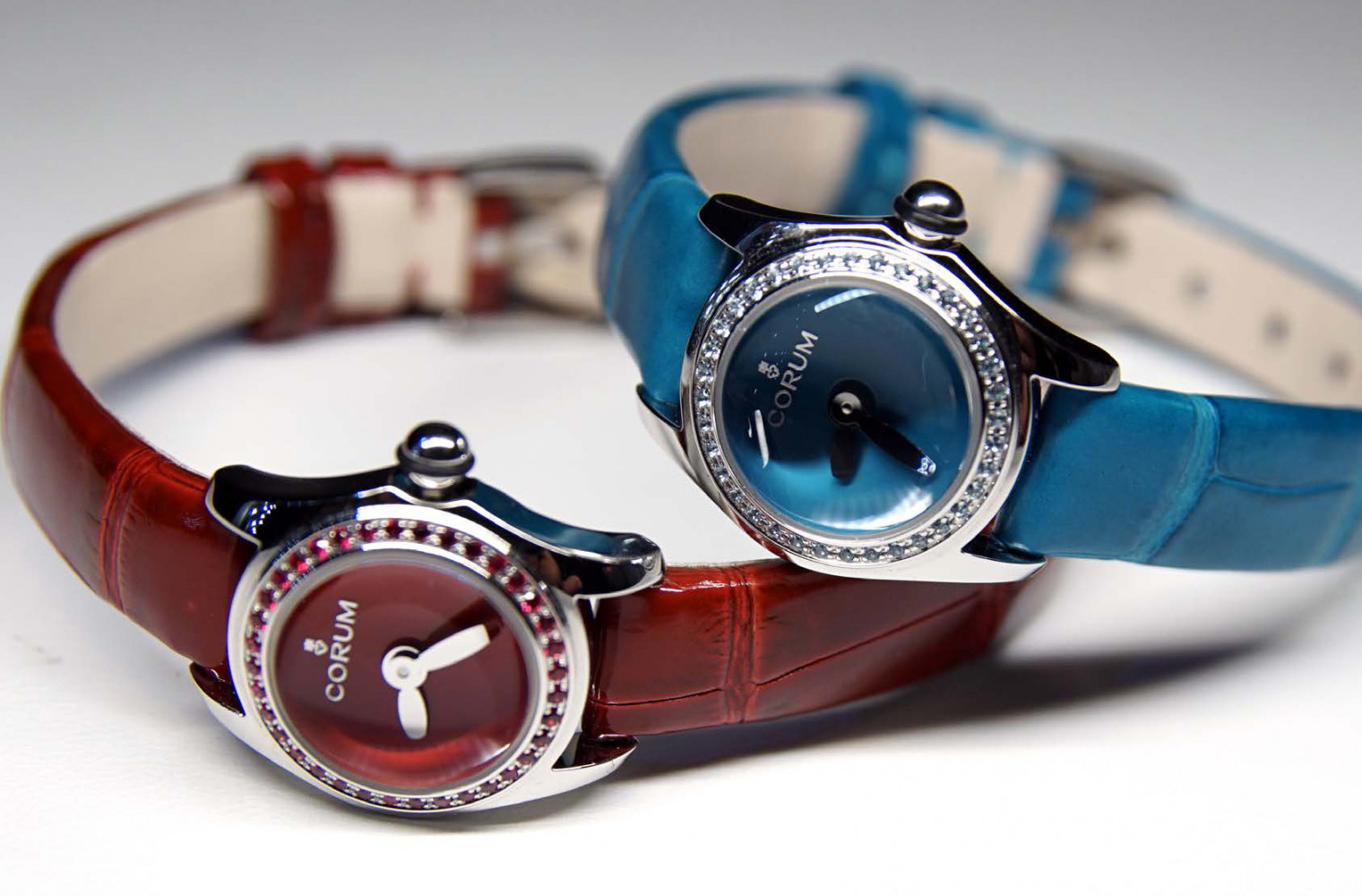 Originally available in three sizes: 42, 47, and 52mm, the Bubble collection now includes a new feminine variant. Despite of its discrete proportions, the timepiece adopts the design codes of its big brothers: a round stainless steel case, a domed sapphire crystal, and a bubble-shaped crown with rubber grip.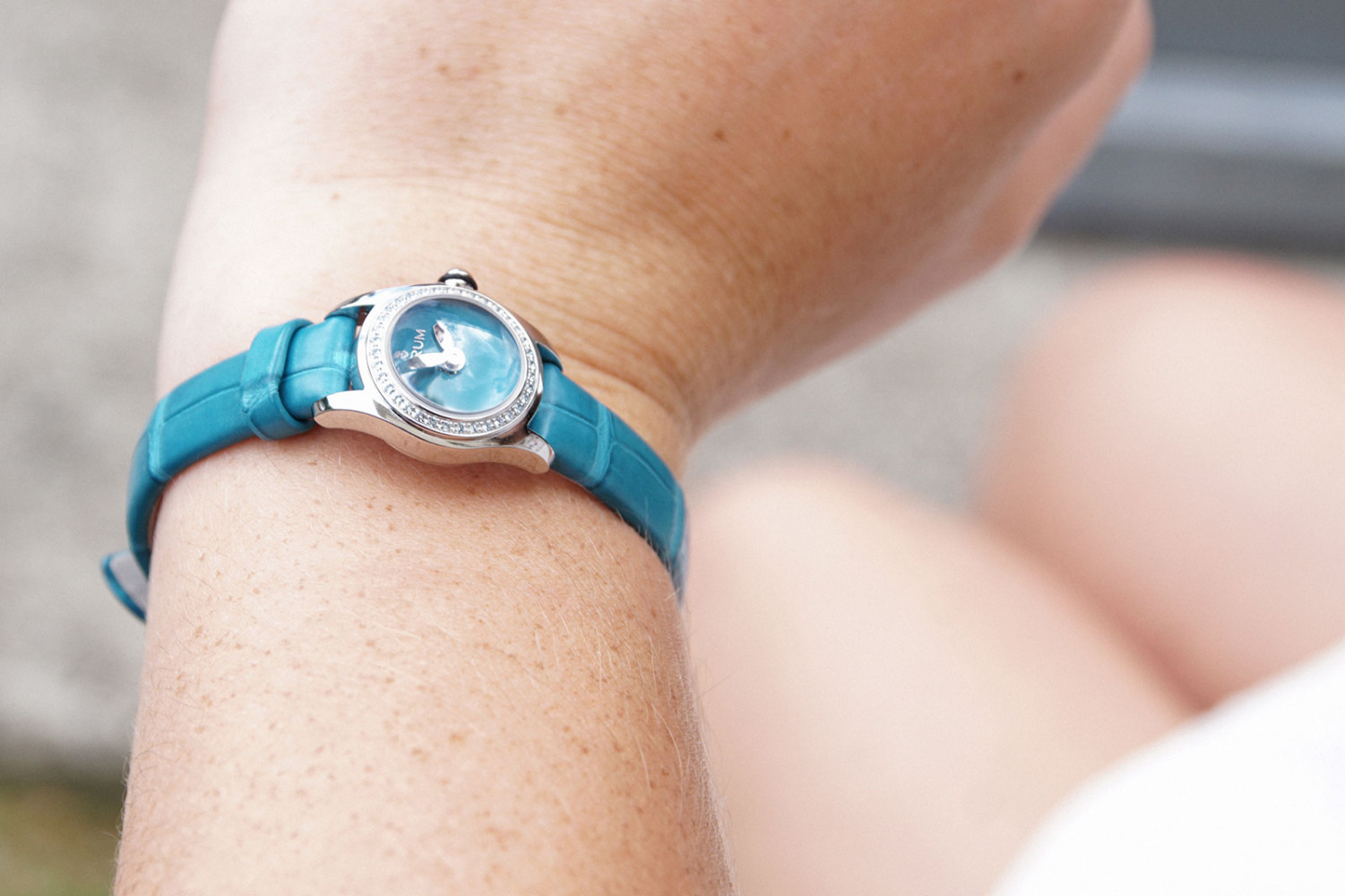 Corum Bubble Mini debuts in three different color options and with a bezel set with precious stones: topaz on a turquoise bracelet, ruby on a red bracelet, and diamonds on a brown bracelet. Each of the three versions will be produced as a series of only 18 pieces.
L137/03602: bezel set with 36 VS / H / full-cut diamonds, 0.13 ct
L137/03568: bezel set with 36 round topazes, 0.36 ct
L137/03604: bezel set with 36 round rubies, 0.36 ct
As Corum's CEO Jérôme Biard explained, some rare Mini Bubble 26 mm collections from the past are today some of the most sought-after pieces among the collectors. These new versions are an exclusive limited edition that perpetuates the same spirit, while renewing the creative exercise in miniaturization. The emblematic bubble-shaped sapphire crystal here plays an additional role – it acts as a magnifying glass allowing the watch to remain perfectly readable despite its discrete proportions.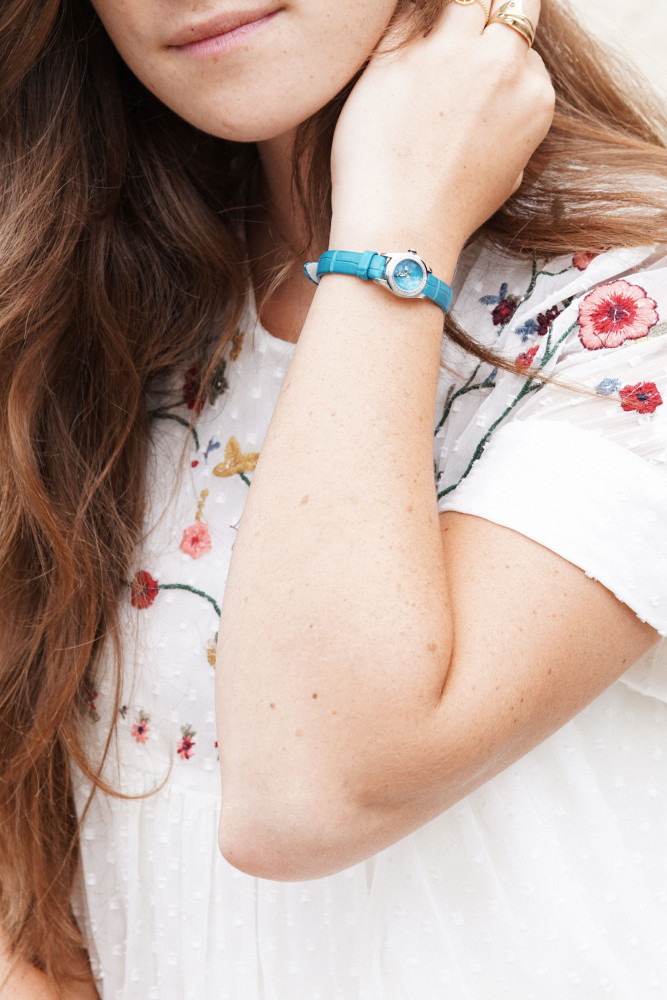 The Corum Bubble Mini is powered by the CO 137 Quartz movement and is water resistant to 30 meters. Each of the three variants is presented on a matching alligator leather strap with a pin buckle in stainless steel. - corum-watches.
Corum collections
Advertisement
Right now 100+ watches on sale!
Latest News from Corum