Marina Milojević
|
02.04.13
|
05:59 AM
F. P. Journe manufacture has just unveiled a new model – the Quantieme Perpetuel, a perpetual calendar watch with instantaneous jump.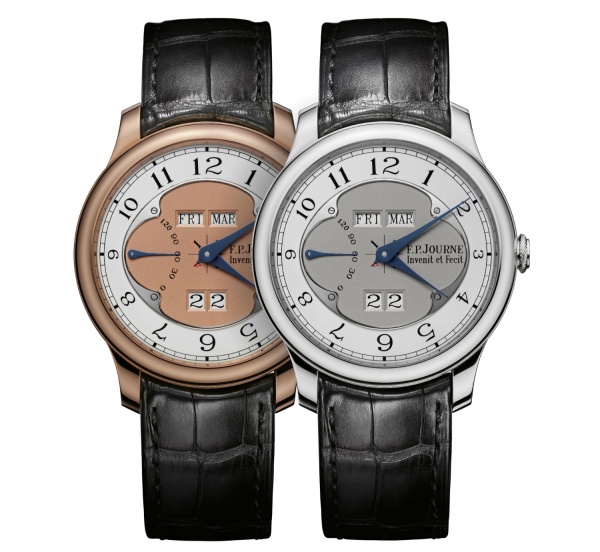 The new F. P. Journe Quantieme Perpetuel is equipped with a perpetual calendar complication, which is an advanced addition to the movement of the mechanism that allows the 29th of February would be automatically recorded, every four years. Long before the invention of perpetual calendar complication, all calendar-type watches were equipped with simple complications that required the manual adjustment at the end of each month of less than 31 days. The perpetual calendar complication is able to take into account the variable length of the months and leap-year cycles and display the exact day, month and often the moon phase.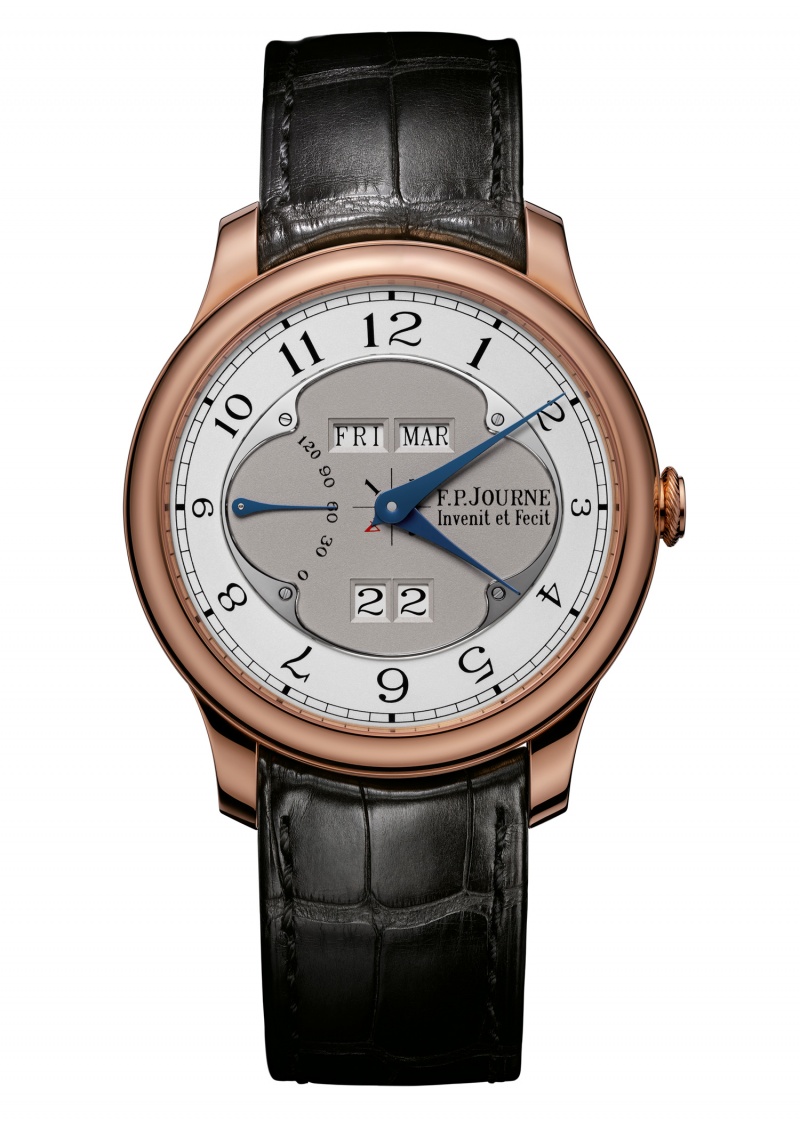 F. P. Journe Quantieme Perpetuel has, what the brand calls, a mechanical "memory" of 1461 days or four years. The complication is based on a differential gear system which is so complex that it often includes a couple of hundreds of components, cogs, levers, gears and rockers. A single adjustment is required for all perpetual calendars, which all need to be corrected by one day on 1 March 2100. This is because the Gregorian calendar rules that this year, will not be a leap year since it is a year ending in "00" not divisible by 400. The explanation for this rule is in fact that over a period of four centuries, the accrued error of adding a leap day every four years sums to around three extra days. The Gregorian Calendar thus ignores 3 leap days every 400 years.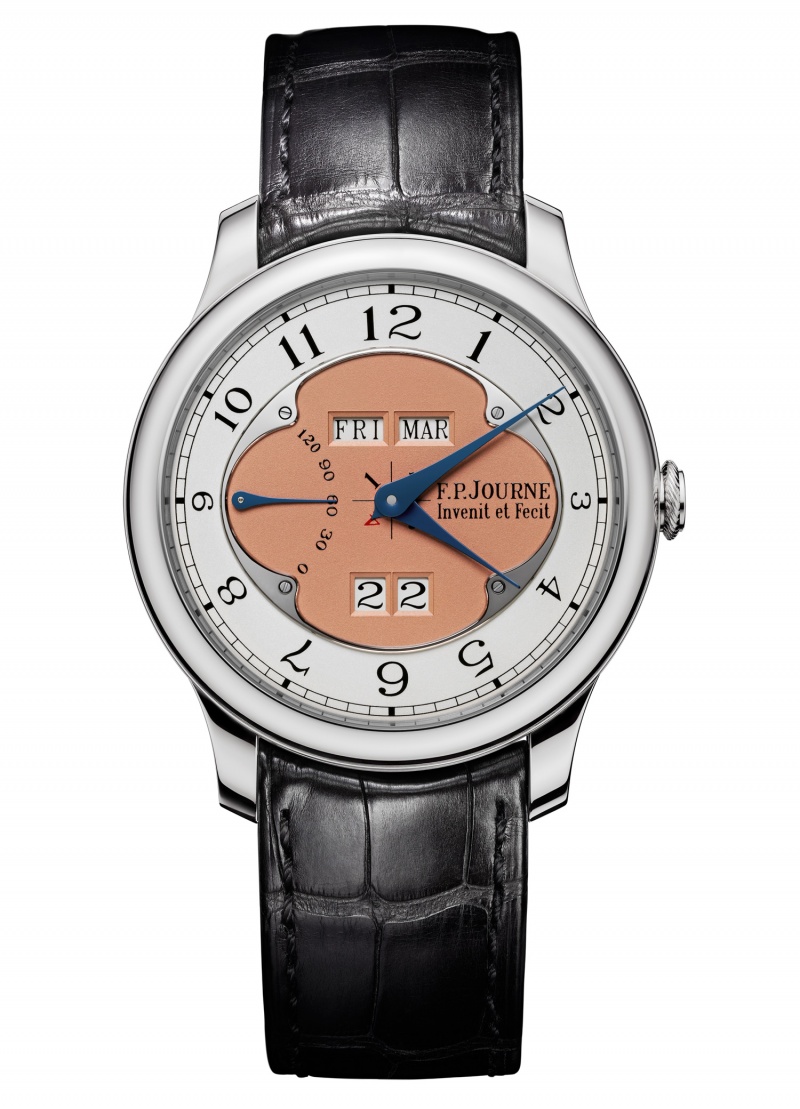 Despite of its numerous functions, the dial of the F. P. Journe Quantieme Perpetuel with instantaneous jump is very neat and readable. There are numerous apertures on the watch face, of which two are for the day and month calendar, while a large date indicators spreads across two windows. The movement is easy to correct using the three-position crown or the hidden corrector lever, which is used for rapid correction of the months. The center of the dial, just below the hour and minute hands, is reserved for the leap year indicator, which shows numeral 4 in red, for each leap year.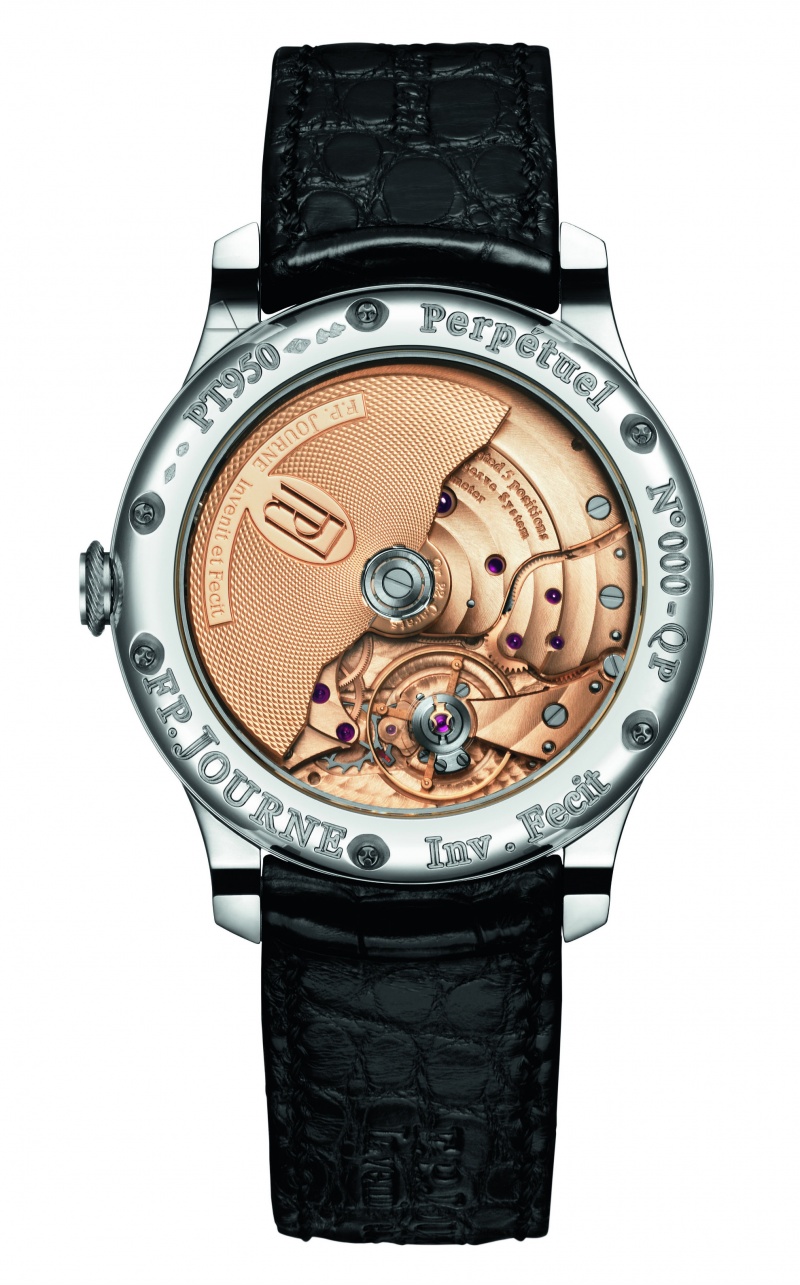 The watch is available in red gold or platinum variant, with red or white gold dial, and in two different dimensions. The cases are available in 40 or 42mm diameters, both fitted with the same Automatic Calibre FPJ 1300-3 in 18K rose gold. The movement beats at 21,600 vibrations per hour and provides about 160 hours of power reserve. Gorgeously decorated in the spirit of high-end watchmaking, the movement boasts an off-center 22K gold guilloché winding rotor, which is visible through the transparent case-back.
F. P. Journe Quantieme Perpetuel with perpetual calendar will be produced in 2013, only. The brand has a total limited production of about 900 pieces per year and it has a custom to stop producing an existing calibre when creating a new model. For this reason, the F. P. Journe Quantieme Perpetuel with perpetual calendar is another true collector's piece, which is introduced to replace the Octa Calendrier with annual calendar.
Author: Marina Milojevic
If you like our blog why don't you join our Facebook page or follow us on Twitter @luxoiscom.
If you use one of my articles on your own website or blog, then please credit me and provide a link back to the original.
F. P. Journe collections
Advertisement
Right now 40 watches on sale!
Latest News from F. P. Journe