Marina Milojević
|
07.16.18
|
12:18 AM
F.P. Journe introduces an exclusive new version of its Tourbillon Souverain with Régence Circulaire hand-engraved dial. The latest rendition of the flagship model was inspired by geometric motifs of the Regency period. François-Paul Journe, the founder of the high-end watch manufacture F.P. Journe has always been fascinated by the 18th century. His latest creation pays homage to the clockmakers and artisans of this bygone era.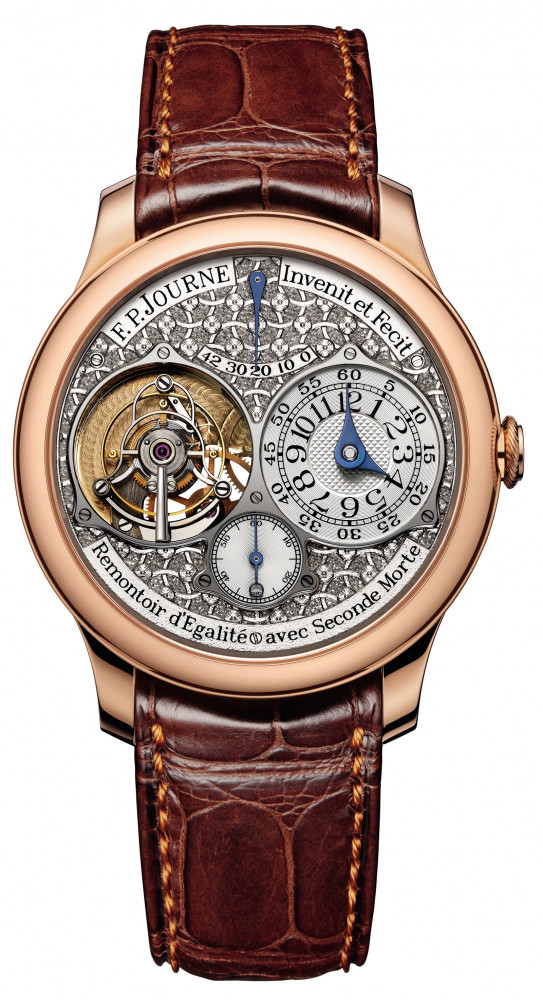 The Régence Circulaire motif, dominating the dial, was first outlined on the raw white gold plate, so that the artist can carve the pattern into the metal using nothing but his bare hands and different kinds of burins. In the next step, the artist roughens out the grained texture of the surface and the champlevé areas, before he begins finishing the background texture. The whole process of hand-engraving the dial takes two days. After that, the dial is given over to another artisan who gives it a final polishing.
The Tourbillon Souverain was first introduced in 1999, as the only tourbillon timepiece with a constant force device, also known as remontoire, and an independant dead beat seconds. The complication, a unique feature on a modern-day wristwatch, is used to control the force that comes from the mainspring to the escapement, ensuring the constant force no matter how tightly the mainspring is wound. This results in improved accuracy of the watch, and more precise time telling.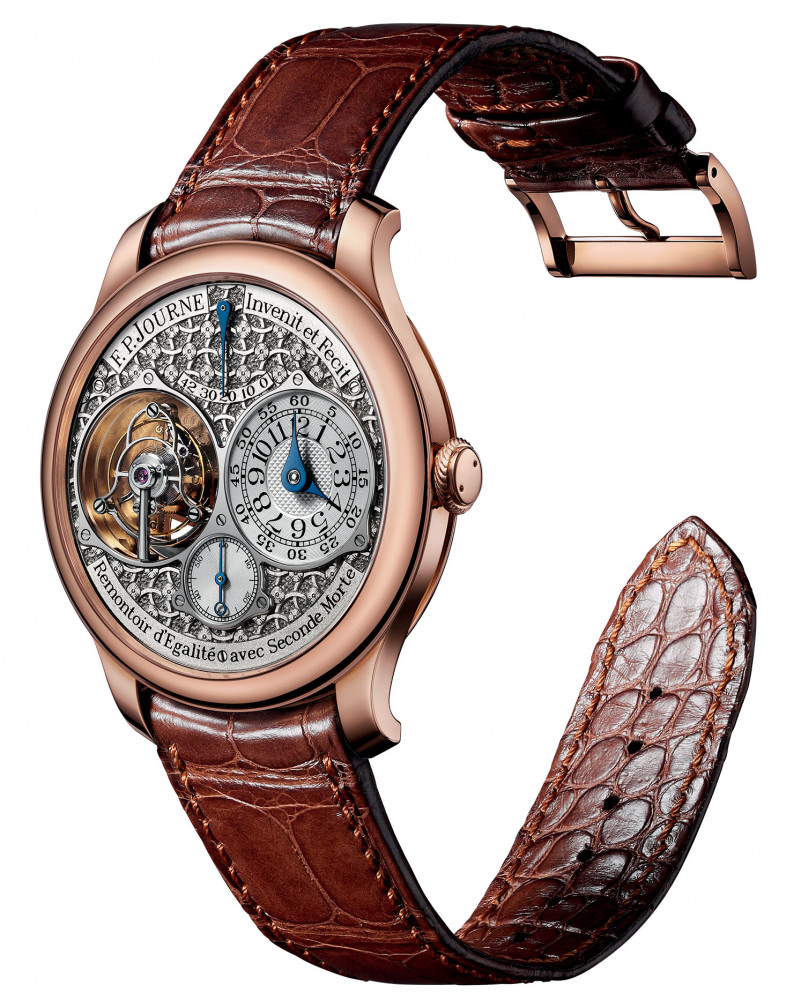 The dial reveals the prominent tourbillon on its left side, along with a smaller, off-centered sub-dial for dead seconds at 3 o'clock, and a small power reserve indicator at 6 o'clock. The dead beat seconds complication allows the seconds hand of this mechanical watch to move like a ticking seconds hand of a quartz watch - the hand remains motionless ("dead") for as long as the second has not actually elapsed.
The Tourbillon Souverain Régence Circulaire is crafted from white gold and it measures 40mm in diameter. This exceptional model is powered by the Calibre F.P. Journe 1043 in pure 18k rose gold. A see-through sapphire case-back reveals its technical performance. The model is limited to 20 unique pieces. The Tourbillon Souverain with Régence Circulaire hand-engraved dial is available exclusively in the F.P.Journe Boutiques and online. The watch comes with a price tag of € 171,000.
F. P. Journe collections
Advertisement
Right now 100+ watches on sale!
Latest News from F. P. Journe