Marina Milojević
|
10.16.17
|
05:38 PM
F.P. Journe, a high-end watch manufacture of Switzerland, has partnered with the famous British gun-maker Holland & Holland for the launch of an exclusive common art work, the Chronomètre Holland & Holland.
What connects these two brands is that both of them create outstanding objects of arts for decades. While F.P. Journe is known for its high-end timepieces and in-house movements, Holland & Holland produces handmade sporting rifles and shotguns, ever since 1835.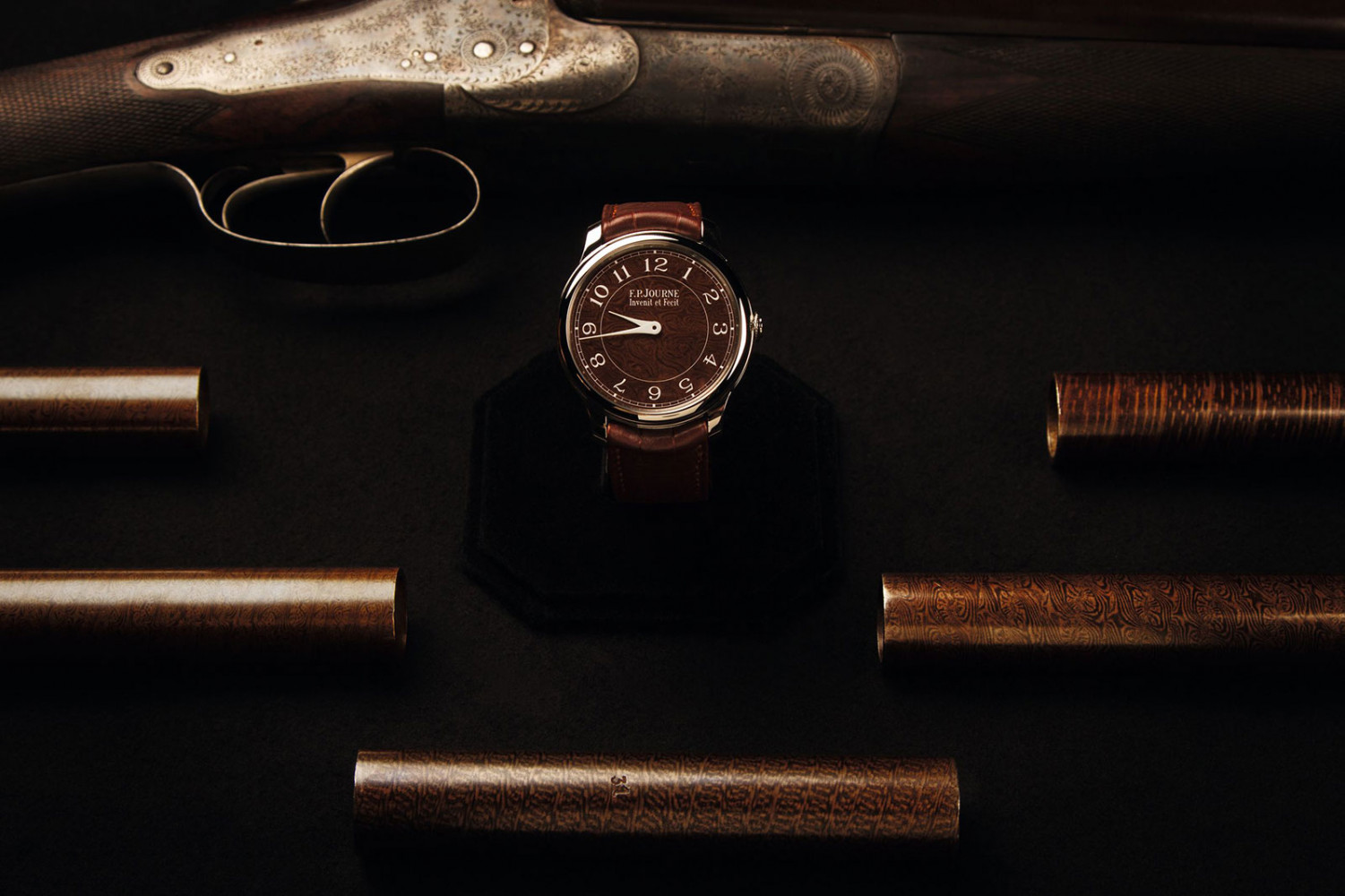 The meeting between Holland & Holland with F.P. Journe immediately ignited a longing to create something together. The idea for the project came when two antique and rare Damascus steel Holland & Holland guns, each over one hundred years old, were discovered. F.P. Journe immediately saw the prospect of including these barrels in a series of unique watches inspired by the ancient craft traditions dating back to the mid-19th century.
Holland and Holland embraced the idea eagerly, allowing two of the museum barrels to be used to make new timepieces. The two barrels were registered by hand in the company's books. Barrel No. 1382, dating to 1868, yielded 38 dials, while barrel No. 7183, dating to 1882, produced 28 dials.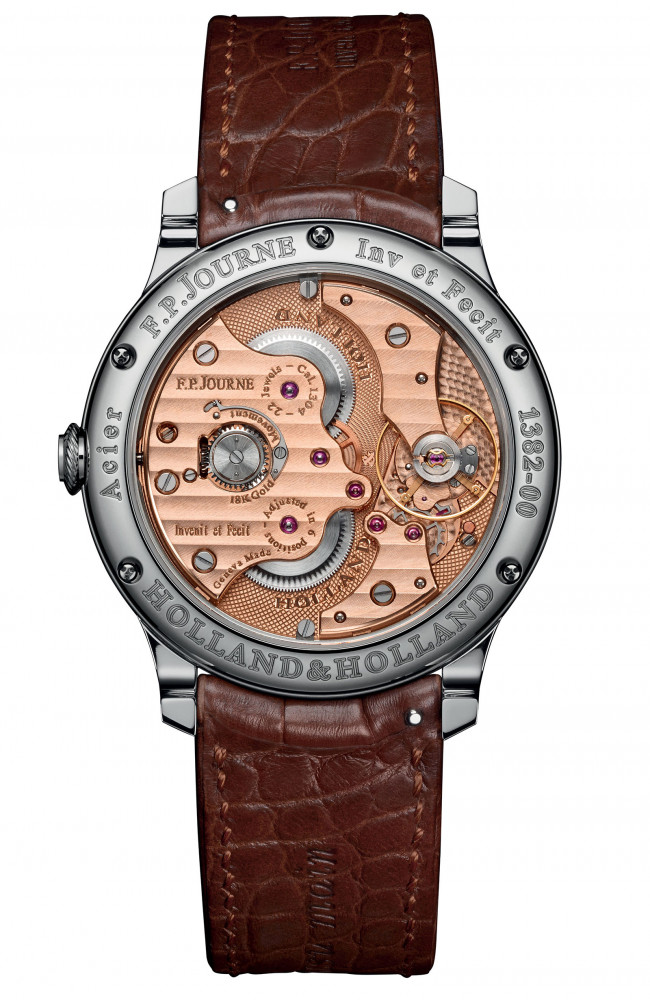 In order to produce the dials, the gun barrels had to be cut along their entire length and rolled out to form flat strips. The material was then sent to F.P. Journe's dial markers where the dials were cut out, and then sent back to Holland & Holland for a traditional browning of the surface. The process helps protect the steel and emphasizes the patterns created during the original manufacture of Damascus barrels.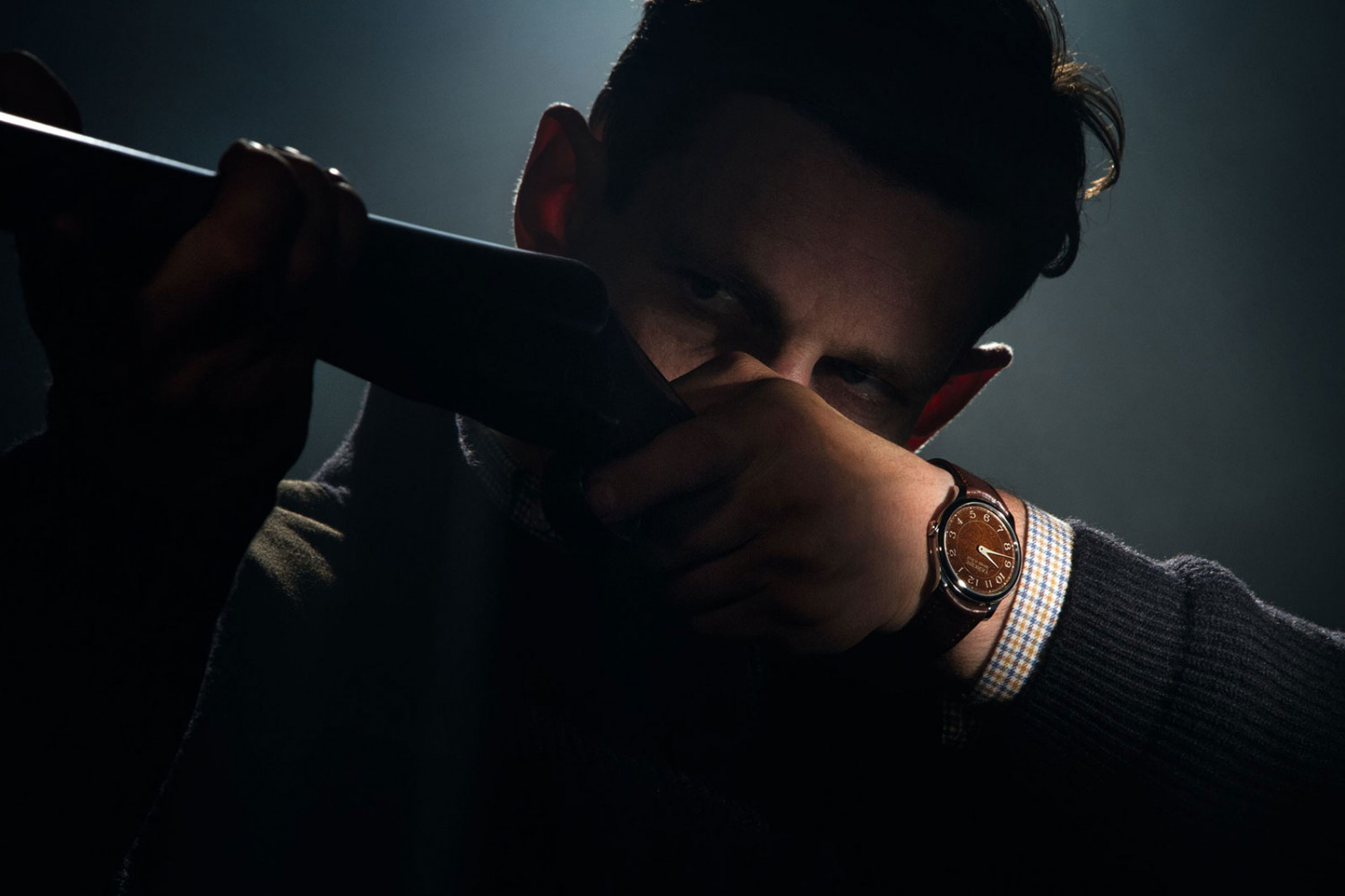 Given the bars were made from two of more different types of steel, or iron steel, F.P. Journe decided to make a steel case as well. The new Chronomètre Holland & Holland features a round, polished steel case measuring 39-millimeter in diameter, topped with a sapphire crystal with anti-reflection coating. The movement, which is the manually-wound caliber 1304, is crafted from solid 18-karat rose gold and features an additional Holland & Holland engraving along the contours of the barrels. The mechanism has a free-sprung balance and it provides up to 56 hours of power reserve.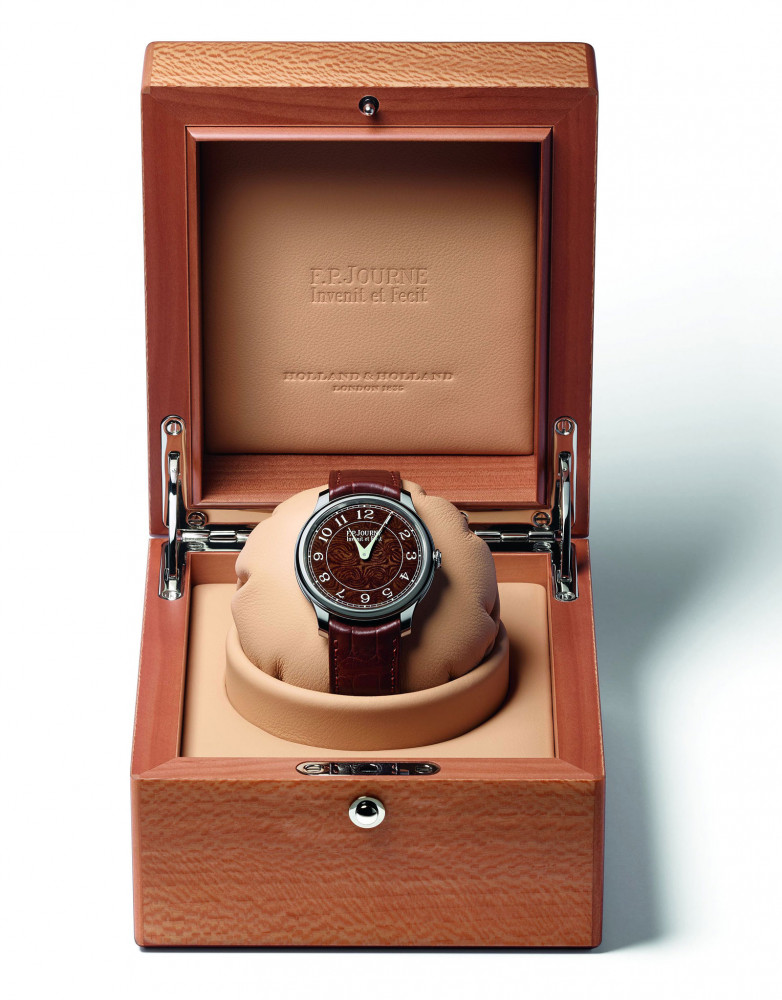 The Chronomètre Holland & Holland is accessible to F.P. Journe and Holland & Holland collectors through an application process. The Chronomètre Holland & Holland is priced at 45,000 CHF. For more, visit F.P. Journe online.
F. P. Journe collections
Advertisement
Right now 100+ watches on sale!
Latest News from F. P. Journe