Marina Milojević
|
10.02.17
|
02:52 PM
The house of Bulgari has channeled its fascination with Ancient Rome into the new Lvcea Mosaïque collection, featuring dials paved with miniature gold tiles. Bridging the gap between jewelry and watchmaking, the new Lvcea Mosaïque is an authentic world premiere, a result of the exploration of new crafts embedded in ancient practice. Mosaic has always been a number one artistic technique in Ancient Rome. Faithful to its historical roots in the city of Rome, Bulgari pays a tribute to the Eternal City by renewing this centuries old tradition.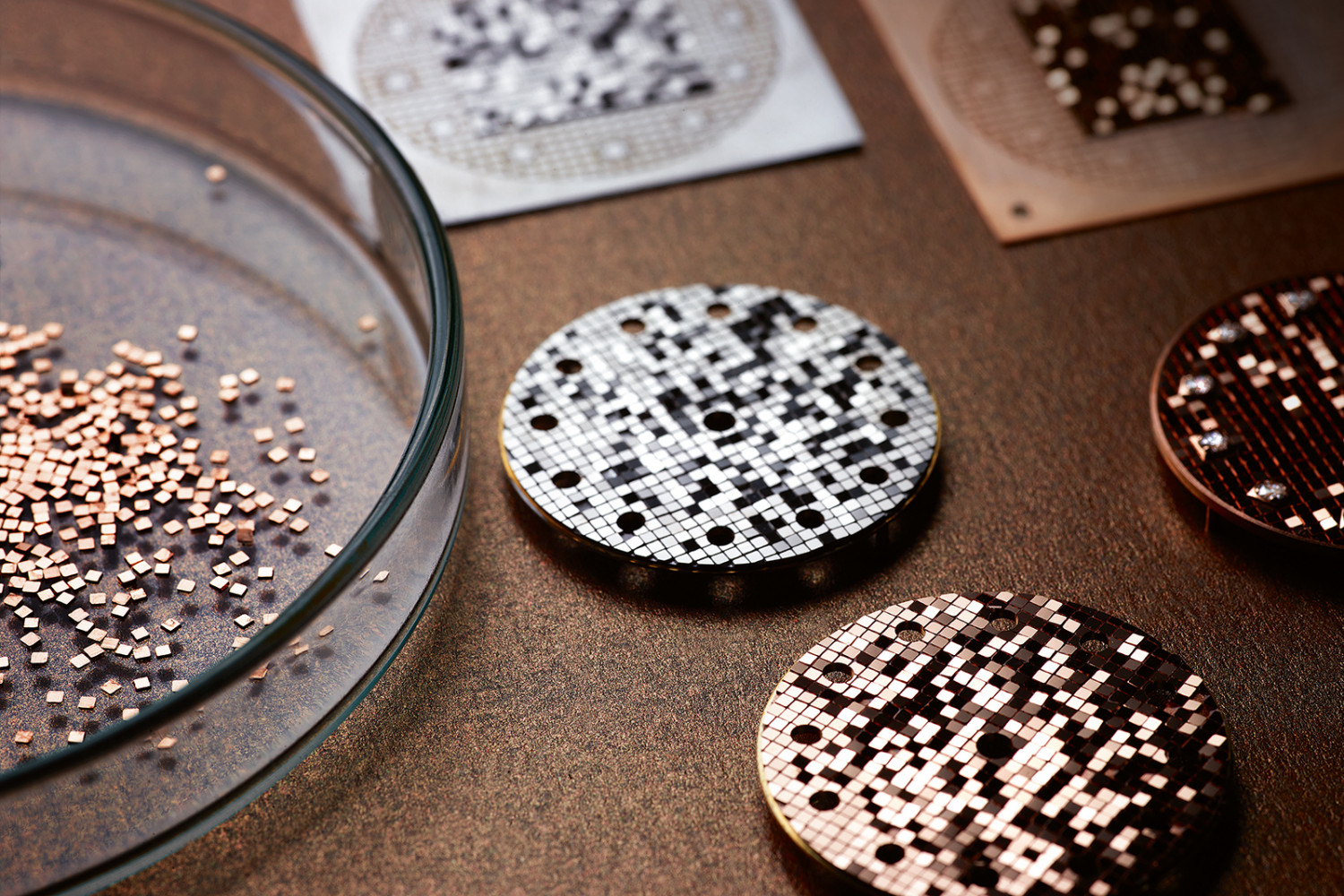 This time, the handcraft of mosaic is punctuated by the idea of miniaturization. Bulgari has employed the art of micro mosaics to decorate the watch face of the Lvcea Mosaïque. An 18k gold plate is first cut into nearly 700 tiny mosaic squares measuring exactly 0.84mm each. Each of them was then placed on the dial plate, starting from the center and gradually radiating towards the outer edges, but in such a way that the overall gold mosaic tile is not uniformly flat. The art of imbalance, barely perceptible to the naked eye, ensures the best possible reflection.
The artisans have managed to position the miniature gold tiles at a slight angle towards one another using a grain of sand placed beneath each of the tiles. The tiny particle serves to achieve the slightly oblique position and generate the desired shimmer. Of course, each of the dials is absolutely unique.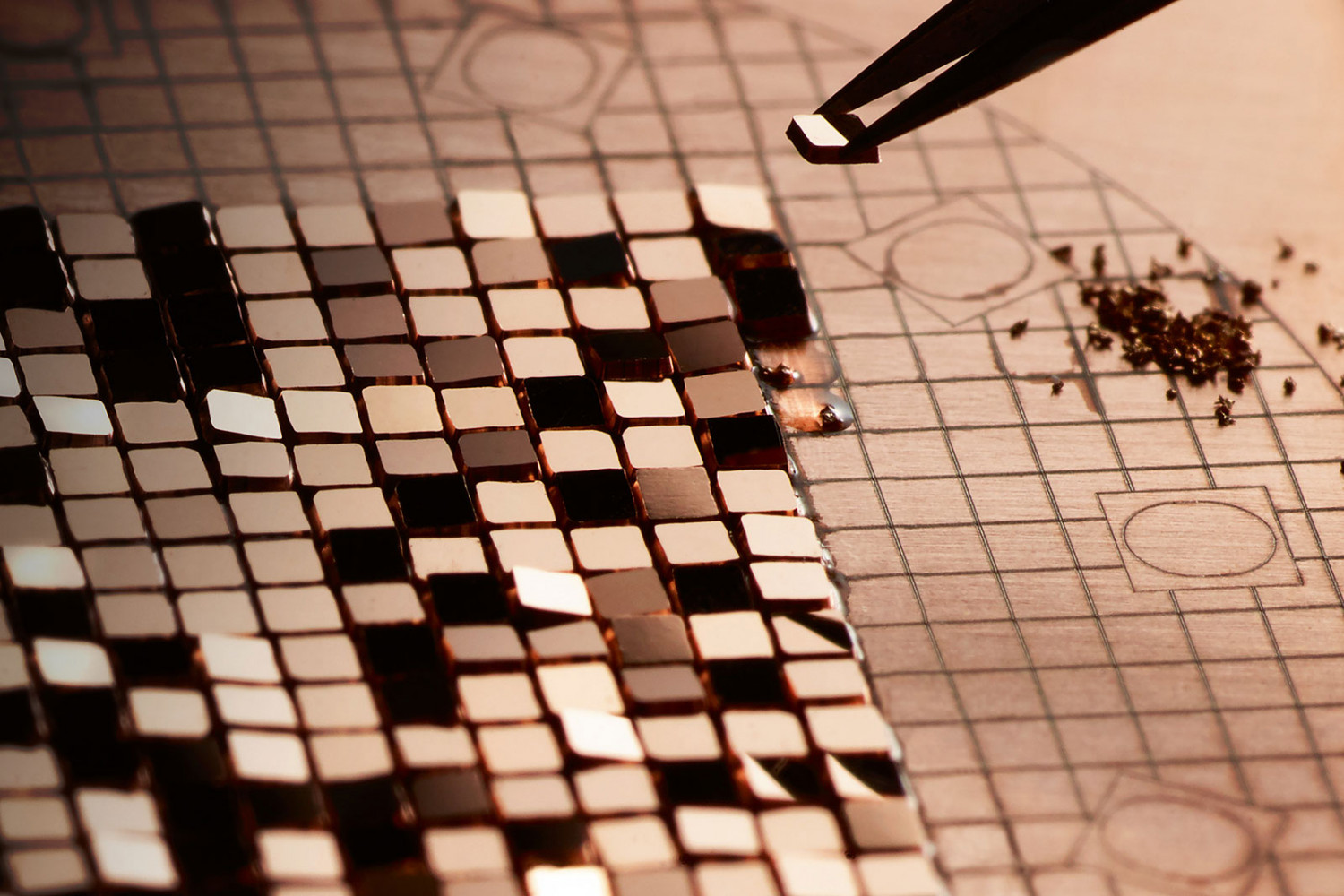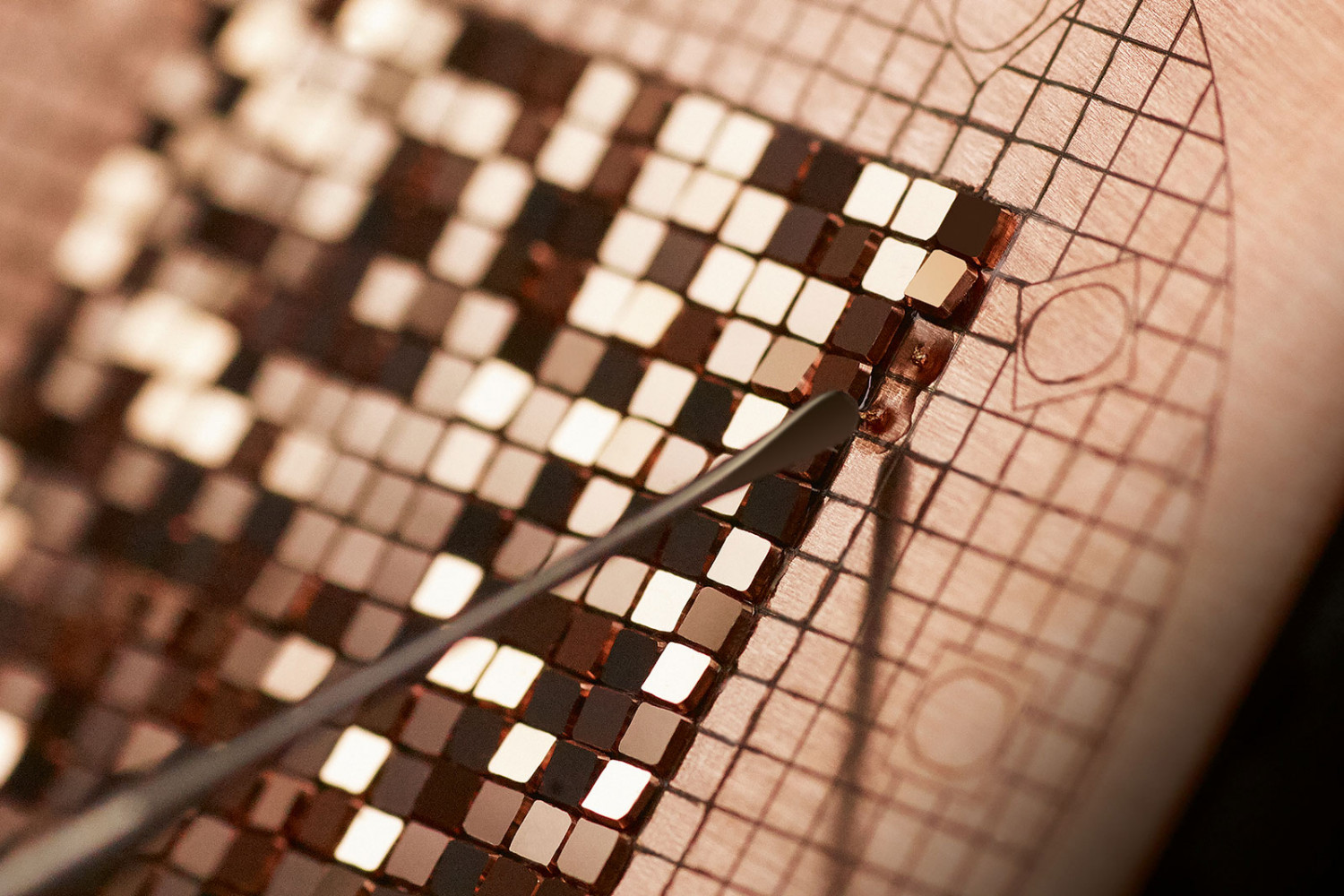 The new Bugari Lvcea Mosaïque timepiece is available in 18kt pink or white gold cases measuring 33 mm in diameter. The bezel and the lugs are set with 78 brilliant-cut diamonds (~ 1.79ct), and there is a pink cabochon-cut rubellite embedded in the crown. The watch is powered by a simple self-winding movement that provides indications for hours, minutes and seconds. The 18kt pink gold version comes with the galuchat strap is brown, and black with the 18kt white gold variation. The Bulgari Lvcea Mosaique watch was created in limited edition as each dial takes 2 days to complete.
The Bulgari Lvcea Mosaique watches are available from October 2017. For more information, please visit bulgari.com.
Bulgari collections
Advertisement
Right now 100+ watches on sale!
Latest News from Bulgari