Marina Milojević
|
10.05.17
|
12:19 AM
One of the best-kept secrets of the watch industry has finally been revealed – the Chanel Code Coco, a fusion of a watch and a bracelet, inspired by the clasp of the iconic 2.55 bag. Just in time for the Paris Fashion Week, Chanel unveils its Code Coco, a supremely elegant, contemporary timepiece that bridges the gap between the watch and the bracelet, between watchmaking and jewelry.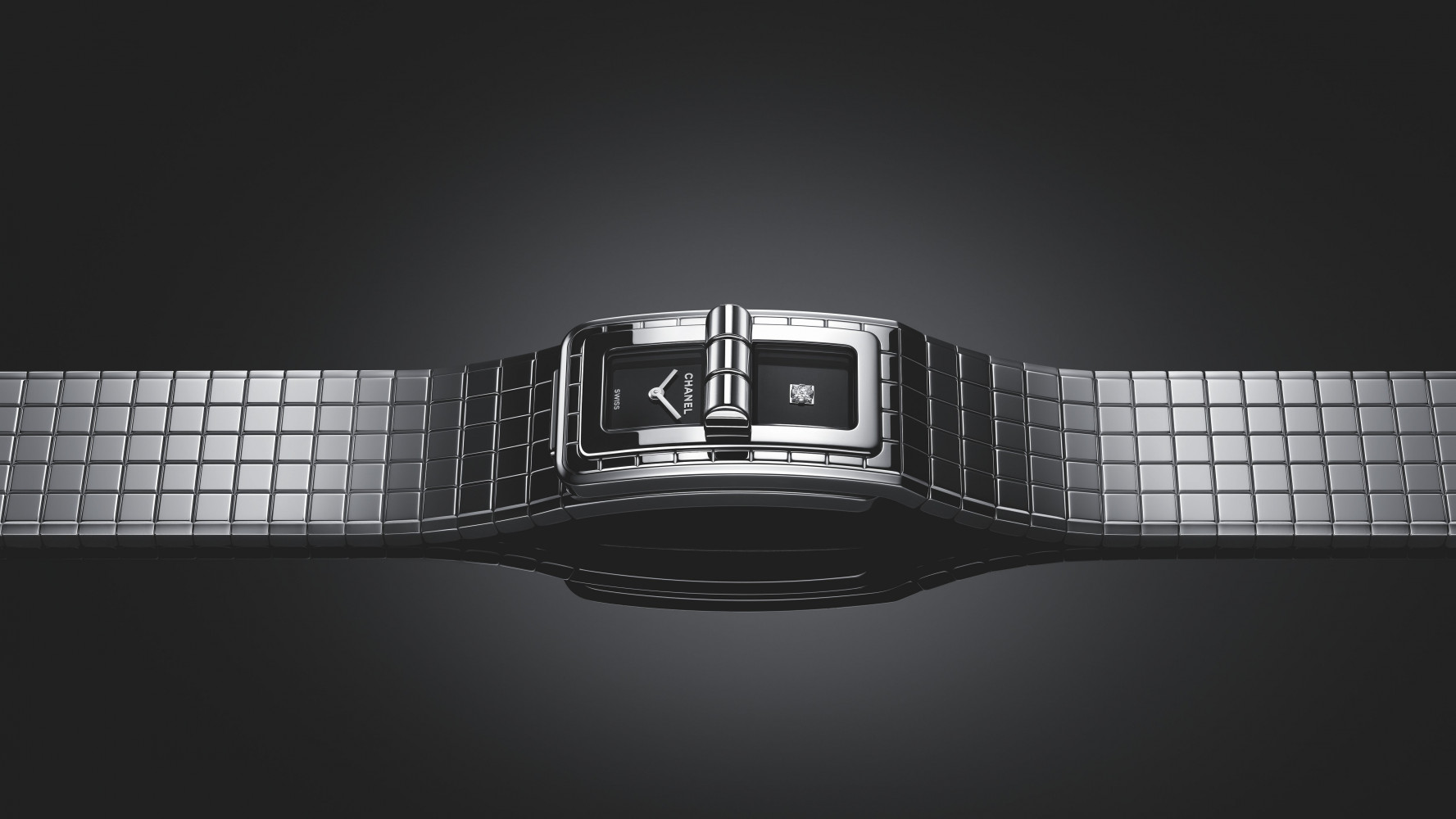 The design of the Code Coco incorporates a flexible steel bracelet with quilted motif, nod to Chanel's trademark quilting, and with no classic buckle or clasp. To fasten the watch to the wrist, one has to fold it over, so that the square aperture at its one end locks over the dial. This particular detail was actually borrowed from Chanel 2.55 bag, which features a very special clasp, the logo-free front lock called "the Mademoiselle Lock."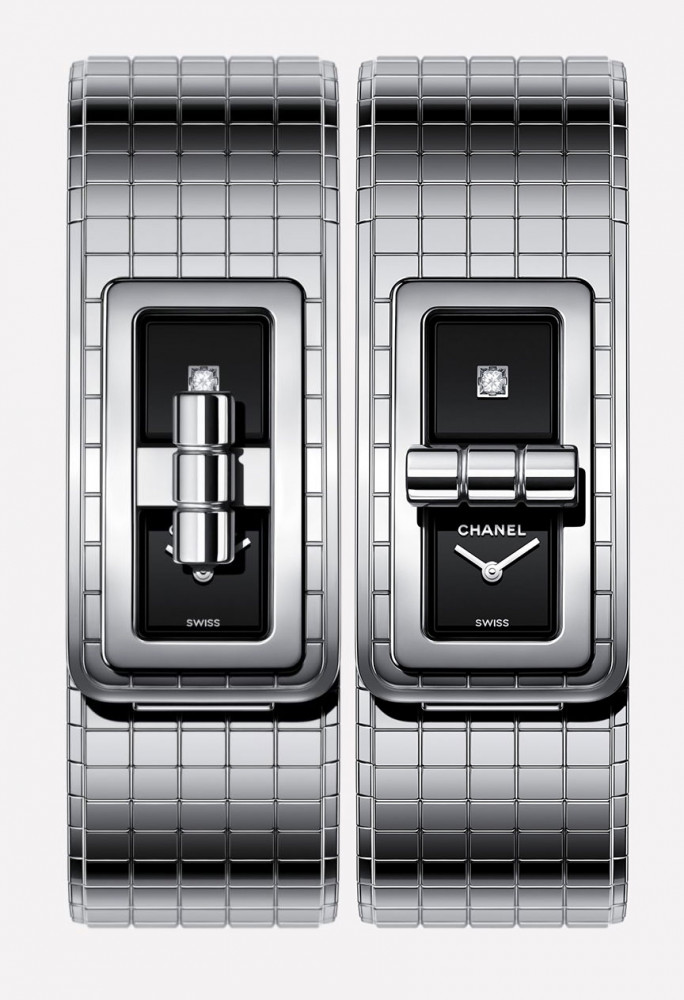 The watch itself consists of the black dial, measuring 38.1 x 21.5 mm, which is divided by a rotating metal bar. The bar, just like the famous Mademoiselle Lock, can be switched in two positions, so it either exposes the time, or conceals the time when parallel to the bracelet. The goal is, of course, to allow a lady to take some time off, and slow down the passage of time when she needs to.
The watch is powered by quartz movement, and it comes in a number of equally appealing interpretations. The simplest one is the plain stainless steel version, adorned with a single .05 carat diamond on the dial ($5,000). The is also the stainless steel version with 52 diamonds on the bezel ($9,000), and the limited edition of five timepieces made from white gold, and entirely set with diamonds ($956,000).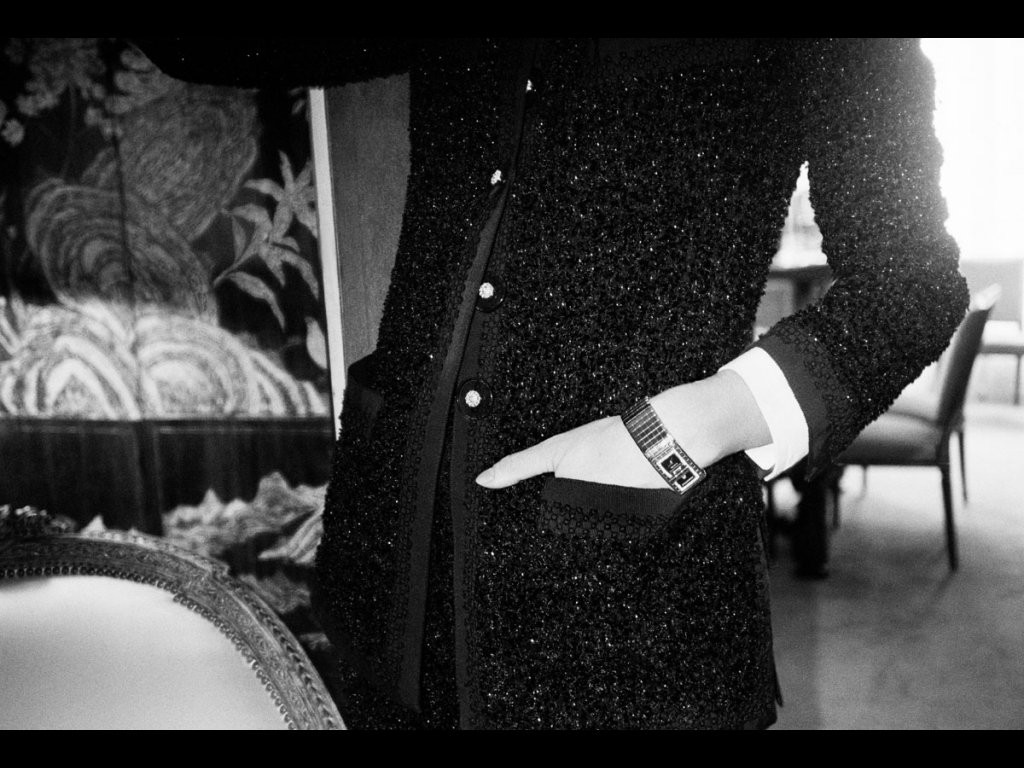 The promotional campaign accompanying the launch of the Code Coco timepiece features Chanel's experts and muses Lucia Pica, Virginie Viard, Alma Jodorowsky and Stella Tennant, Kim Young-Seong, Alice Dellal, Agnès Liely, Anna Mouglalis and Deniz Gamze Ergüven, and is photographed by Leïla Smara.
Chanel collections
Advertisement
Right now 100+ watches on sale!
Latest News from Chanel