Marina Milojević
|
09.26.16
|
06:14 PM
The house of Chanel introduces the J12 XS, an innovative extra-small timepiece with a diameter of mere 19 mm.
Chanel's cult classic, J12, which is made using the highest quality materials, including ceramic and diamonds, now welcomes a tiny ceramic timepiece aimed at bold, courageous, emancipated ladies. The name of the watch is a word play on the initials for "extra-small" and the word "excess." These four models will come as three non-limited versions and a series of 150 cuff watches that will only be available from Chanel stores. The whole collection includes twelve different iterations.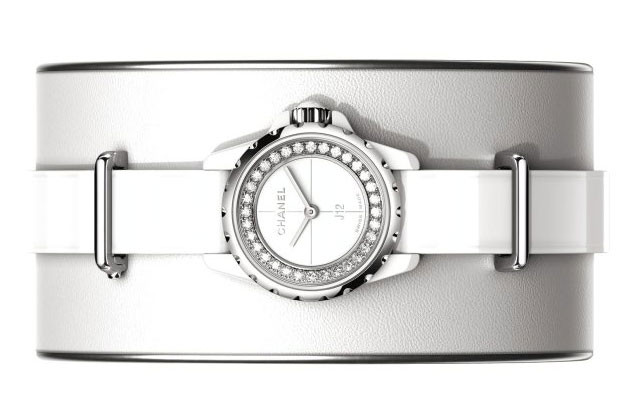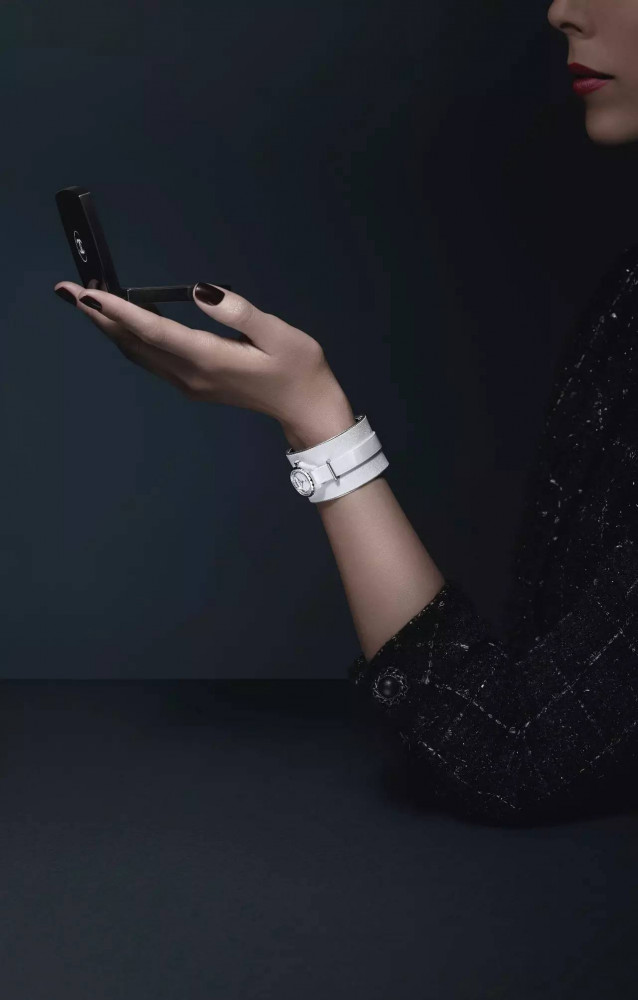 As announced by the famous luxury brand, the original diameter of Chanel J12 has been halved, from 38mm to 19mm. The collection, comprising 12 unique pieces, aims to open up the creative possibilities of the J12-XS, and demonstrate everything that this notable reduction makes possible. As you can see, this edgy collection plays with contrasts by pairing extra-large accessories with extra small dial, high-tech ceramics with natural leather, and timeless diamonds. These quartz-powered watches provide functions for hours and minutes, and they are water resistant to 30 meters.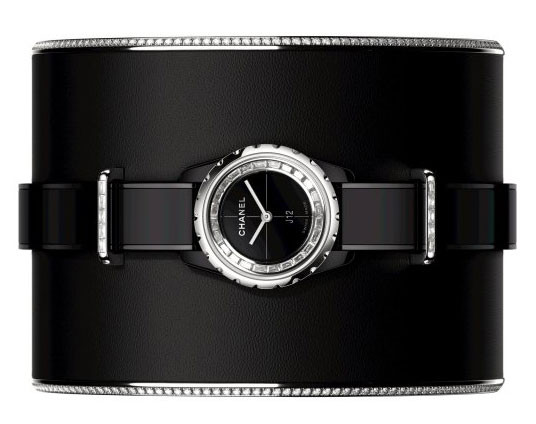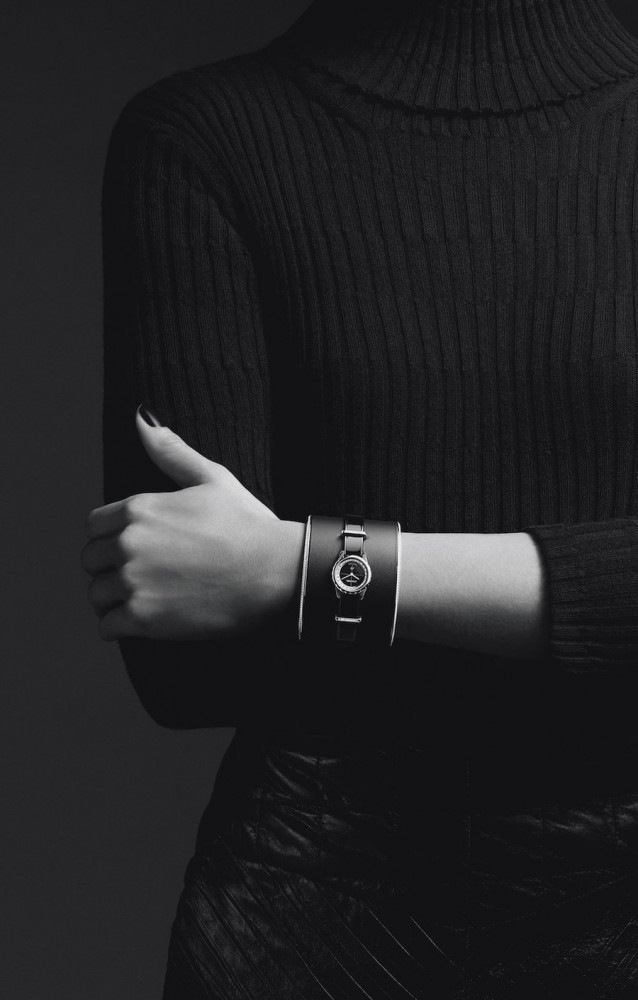 Chanel J12 XS is available in four boutique versions, in either black or white ceramics. The watch is delivered on a slim patent leather calfskin strap that can be worn on its own or paired with a matching cuff with silver piping. This basic version, J12XS watch with a small cuff, available in black or white, retails at $4,975.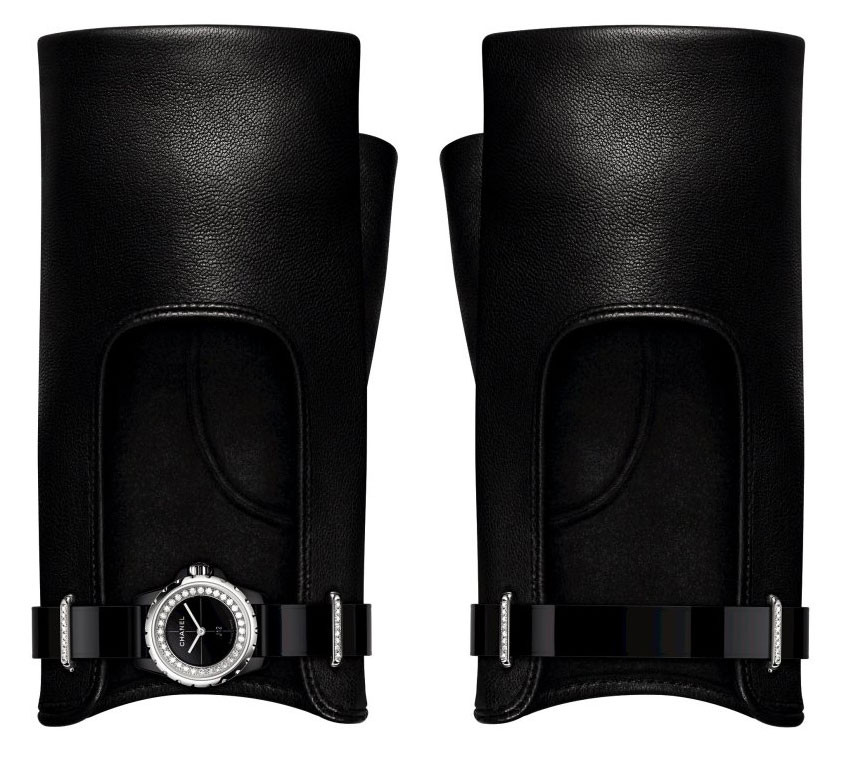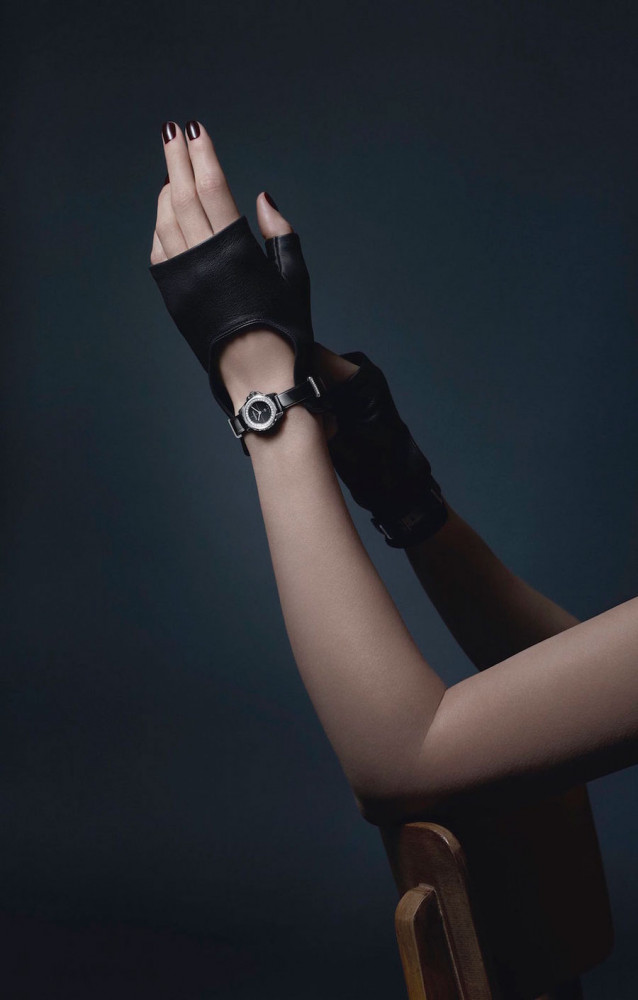 Another way to wear it is over black lambskin fingerless Causse gloves, which is a 150-piece limited edition option priced at $7,550 per pair. As Chanel explains, the black gloves edition is a charming tip of the hat to Karl Lagerfeld, the head designer and creative director of the fashion house Chanel, who is seldom spotted without his signature cutout gloves.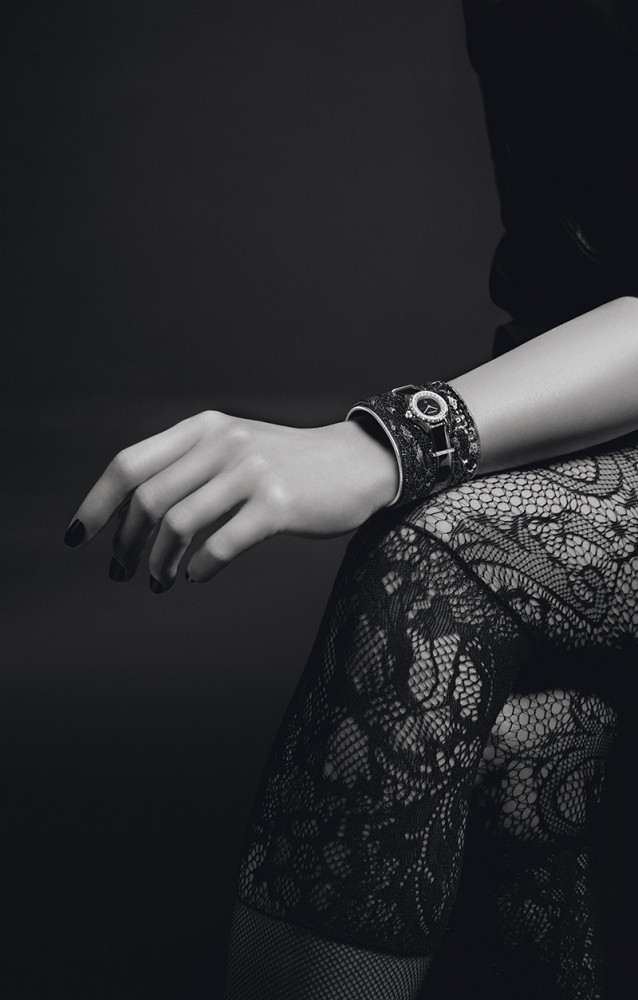 A very special variant is made in collaboration with Lesage, and it includes a series of six sequined hand-decorated cuffs. Lesage embroidery ateliers played with leather, sequins and glass beads to simulate the look of shagreen, python and alligator skin. The special Lesage cuffs are available in black or white, they retail for $38,000 each. Chanel J12 XS is also available in a large cuff version, which includes six slim black patented leather straps and mobile steel loops set with diamonds.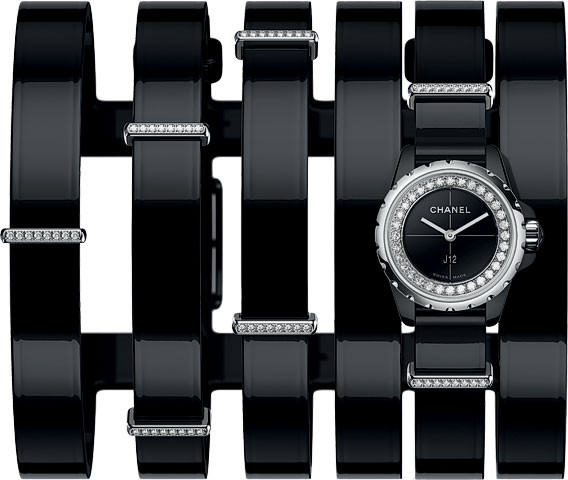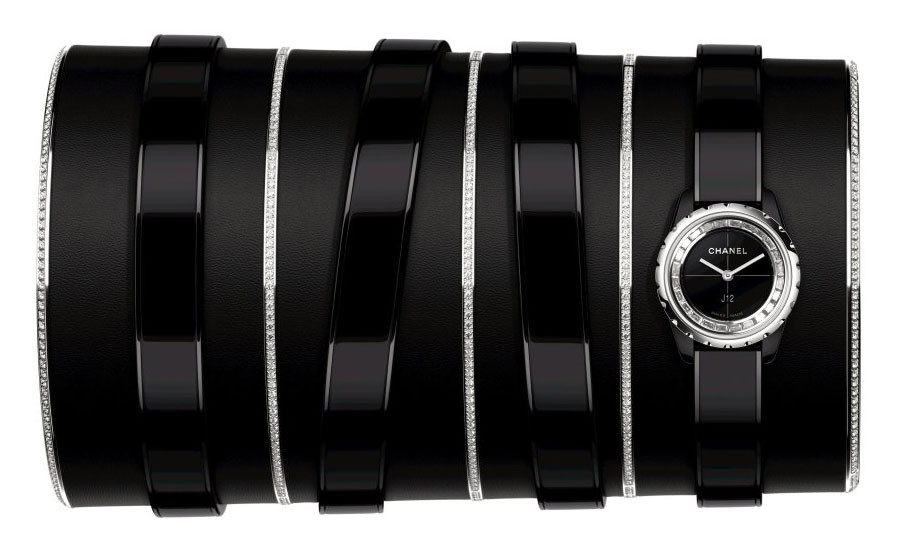 Chanel J12 XS range also includes a number of unique, high-jewelry options paced from $10,000 to $105,000. The most prominent among them is a charming ring version priced $35,000.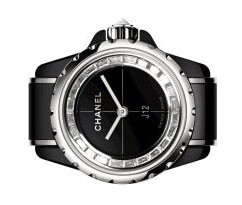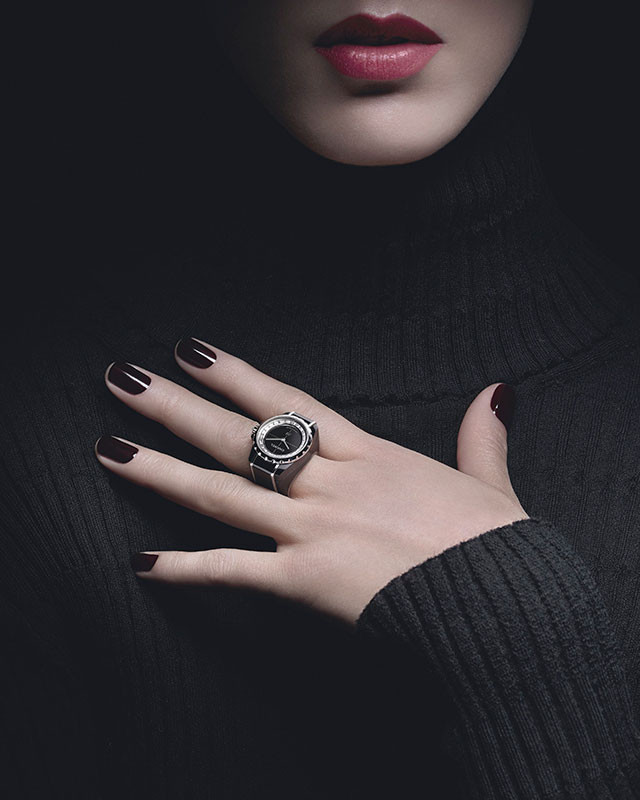 Chanel's charming new J12 XS, a perfect blend of a high-end timepiece and a luxury accessory, is available from Chanel boutiques worldwide.
Chanel collections
Advertisement
Right now 100+ watches on sale!
Latest News from Chanel