Marina Milojević
|
05.13.13
|
05:25 AM
Chanel has just unveiled the new addition to the Première watch collection - a stunning new H3258 ladies' wristwatch crafted in yellow gold and decorated with 56 brilliant-cut diamonds.
Like the rest of the Premiere collection, the new H3258 timepiece is inspired by the shape of the Chanel N °5 perfume bottle stopper, and the geometric proportions of the Place Vendôme. This unusual octagonal case symbolizes so many things that are important to Chanel. Chanel and Place Vendôme are essentially linked for decades. For Mademoiselle Chanel, Place Vendôme was one of the main sources of inspiration. She was the one to design the cap of her first perfume so that it recalls Place Vendôme's geometry and proportions. The Première watch came many years later, to remind of the aesthetics of this important place where, at number 18, Chanel opened its Fine Jewelry boutique, back in 1997. The boutique is facing Mademoiselle Chanel's suite on the third floor of the the Ritz Hotel.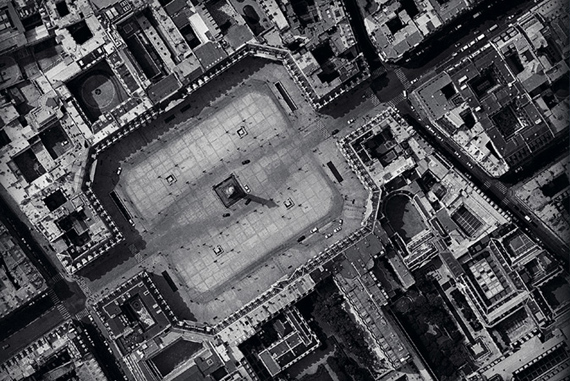 Place Vendome, Paris
Chanel Première H3258 comes with a yellow gold chain bracelet and 16x22x6.2 mm golden case set with 56 brilliant-cut diamonds (weighing approximately 0.19 ct) and a cabochon crown. The black lacquered dial shows two discrete golden hands along with Chanel's insignia. The watch is powered by high-precision quartz movement.

Chanel Première H3258
Photo: 1937 - Gabrielle Chanel at the balcony of her suite at the Ritz Hotel, Paris ©Photo Roger Schall / Collection Schall
Author: Marina Milojevic
If you like our blog why don't you join our Facebook page or follow us on Twitter @luxoiscom.
If you use one of my articles on your own website or blog, then please credit me and provide a link back to the original.
Chanel collections
Advertisement
Right now 100+ watches on sale!
Latest News from Chanel