Marina Milojević
|
09.16.19
|
08:26 PM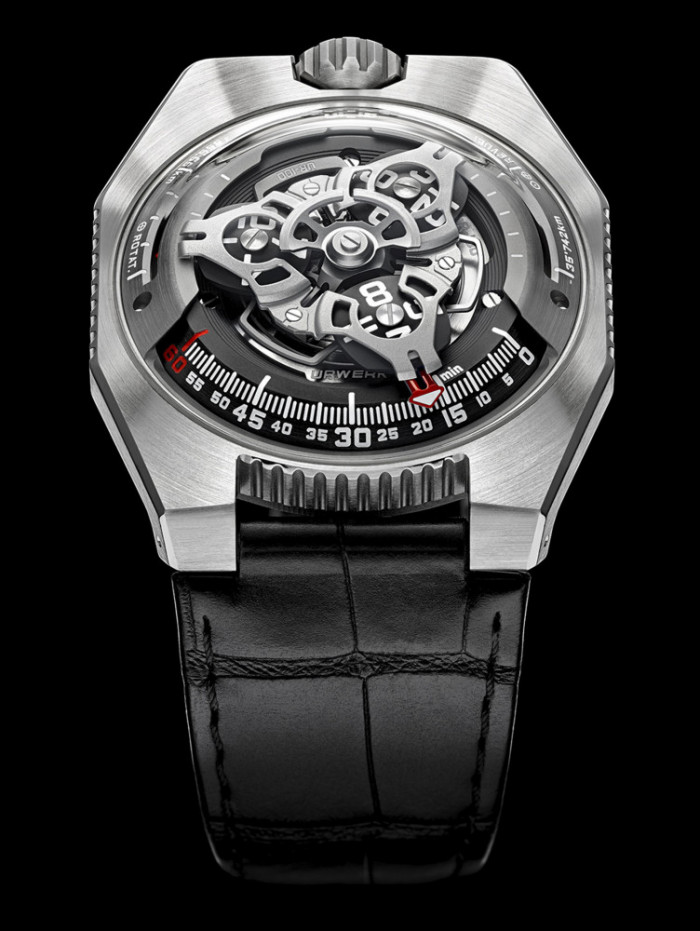 Uwerk introduces the UR-100 SpaceTime model, a new philosophical watch that displays both time in hours and minutes, and space in the distance traveled. The watch belongs to Urwerk's orbital hour satellites family, and yet it differs from the rest of the range in one significant way. The red-arrow-tipped minute hour pointer now passes beneath and between subsidiary dials, reappearing to display new astronomical indications: distance traveled on Earth and distance travelled by Earth.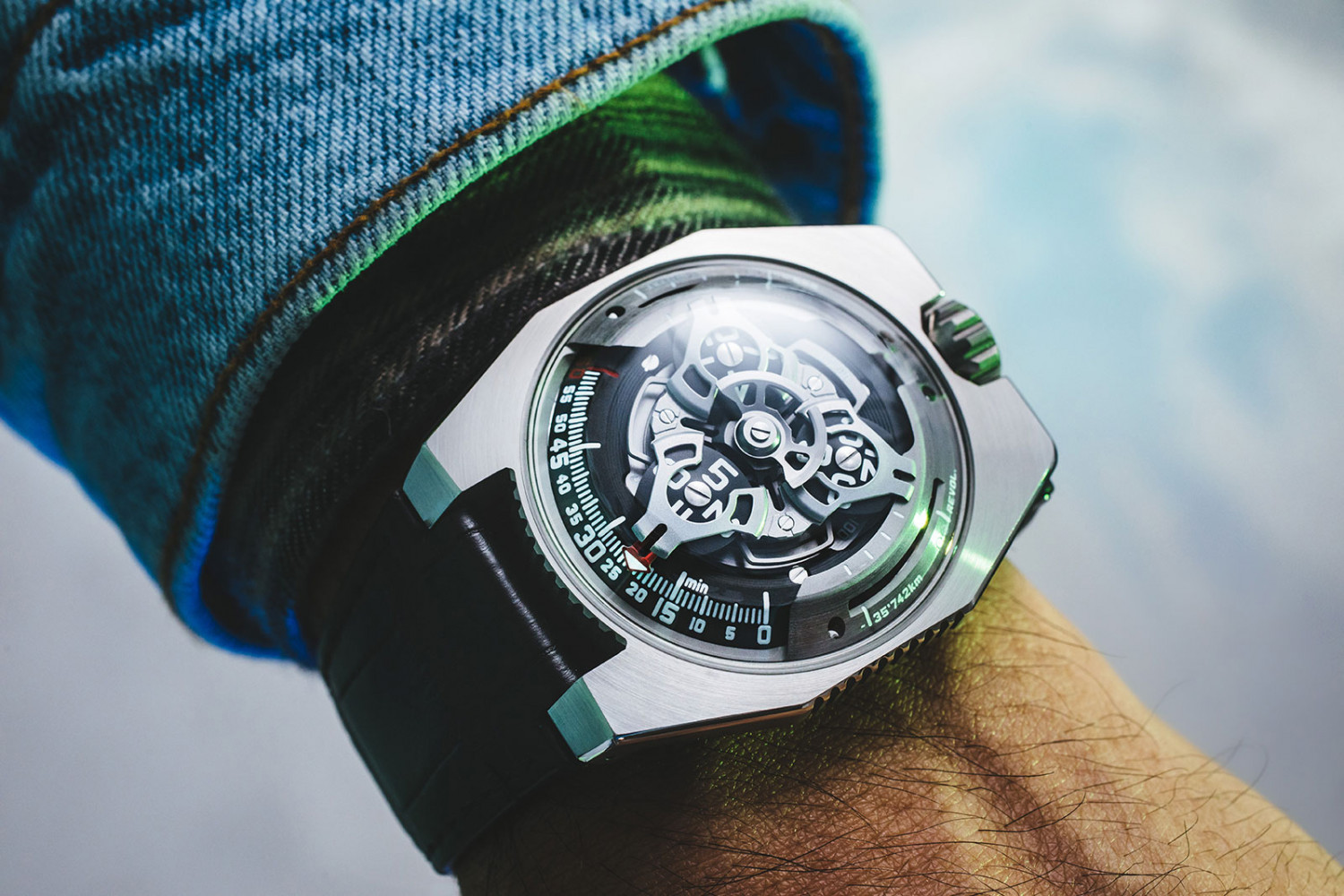 The dial reveals two indicators. The first one, located at 10 o'clock, shows the distance that we have traveled on Earth, based on the average rotation of our planet on its axis in the equator. We're traveling 555km every 20 minutes, without even leaving our desks! Opposite, at 2 o'clock the same-looking hand shows the distance the Earth has travelled in its orbit around the Sun. The Earth moves some 35,740 km every 20 minutes. The UR-100, therefore, simultaneously presents three different space-time realities.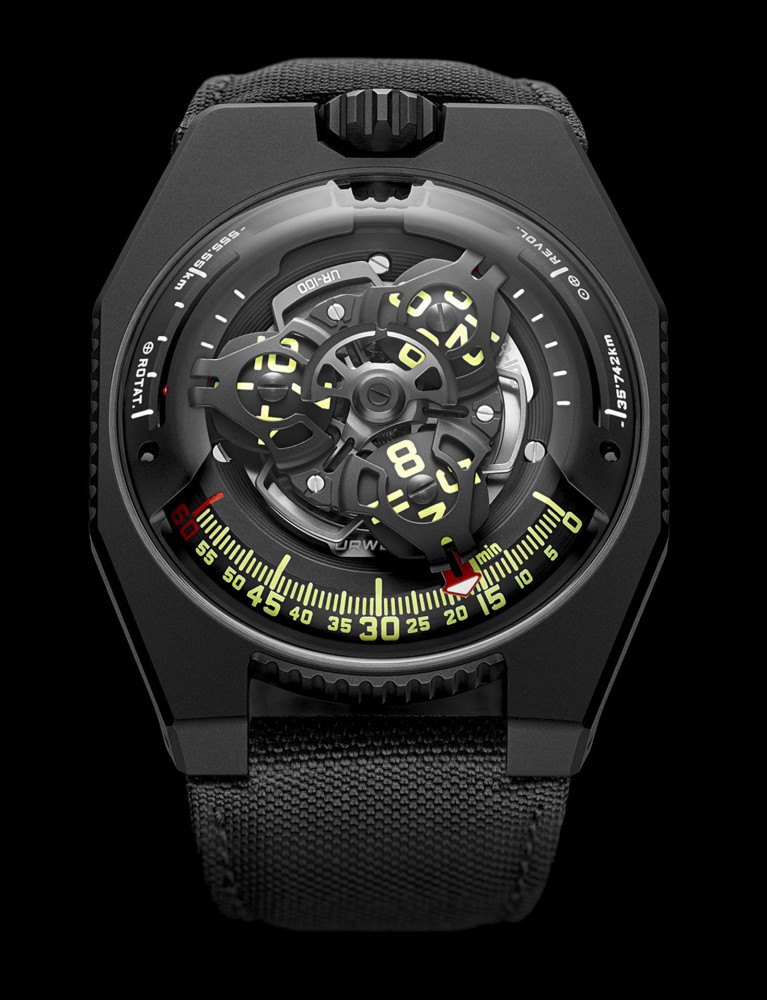 A 19th century pendulum clock, owned by Felix Baumgartner, inspired the creation of Urwerk UR-100 SpaceTime. The regulator-style clock, made by Gustave Sandoz for the 1893 World's Fair in Chicago, does not show time. Instead, it shows the distance of the Earth's rotation at the equator.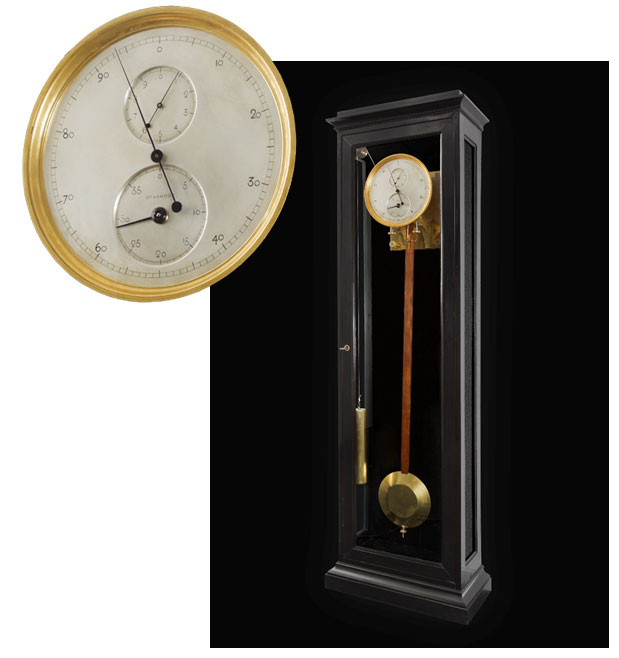 Its pendulum beats every 2.16 seconds, making every oscillation one kilometer. The main dial has a scale of 10,000 kilometers, show in units of 100, so that each half oscillation indicates 500 meters traveled on the Earth's surface. The top subdial (10 km) is divided into 10 units, while the lower subdial is showing a total of 40,000 km — approximately the equatorial circumference of the Earth — is divided into increments of 1,000 km.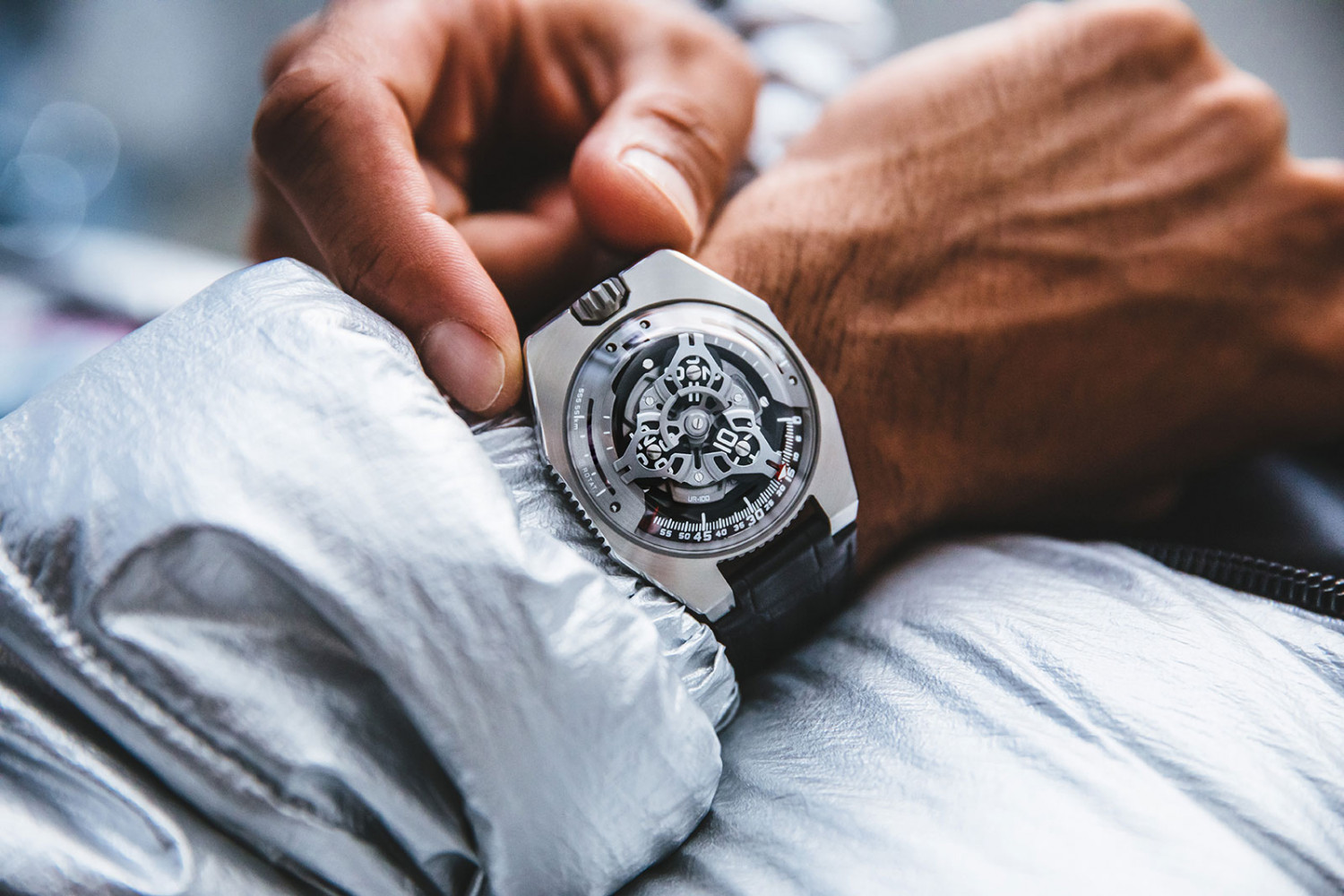 A generously proportioned case - measuring 41mm in width, 49,7mm in length, and 14mm in thickness - accommodates the UR 12.01 self-winding movement. The caliber beats at a frequency of 28,800vbh, providing around 48 hours of power reserve. The orbital satellite hours turning on Geneva crosses are made from beryllium bronze, triple base plates are in ARCAP, while the aluminum carousel is open-worked.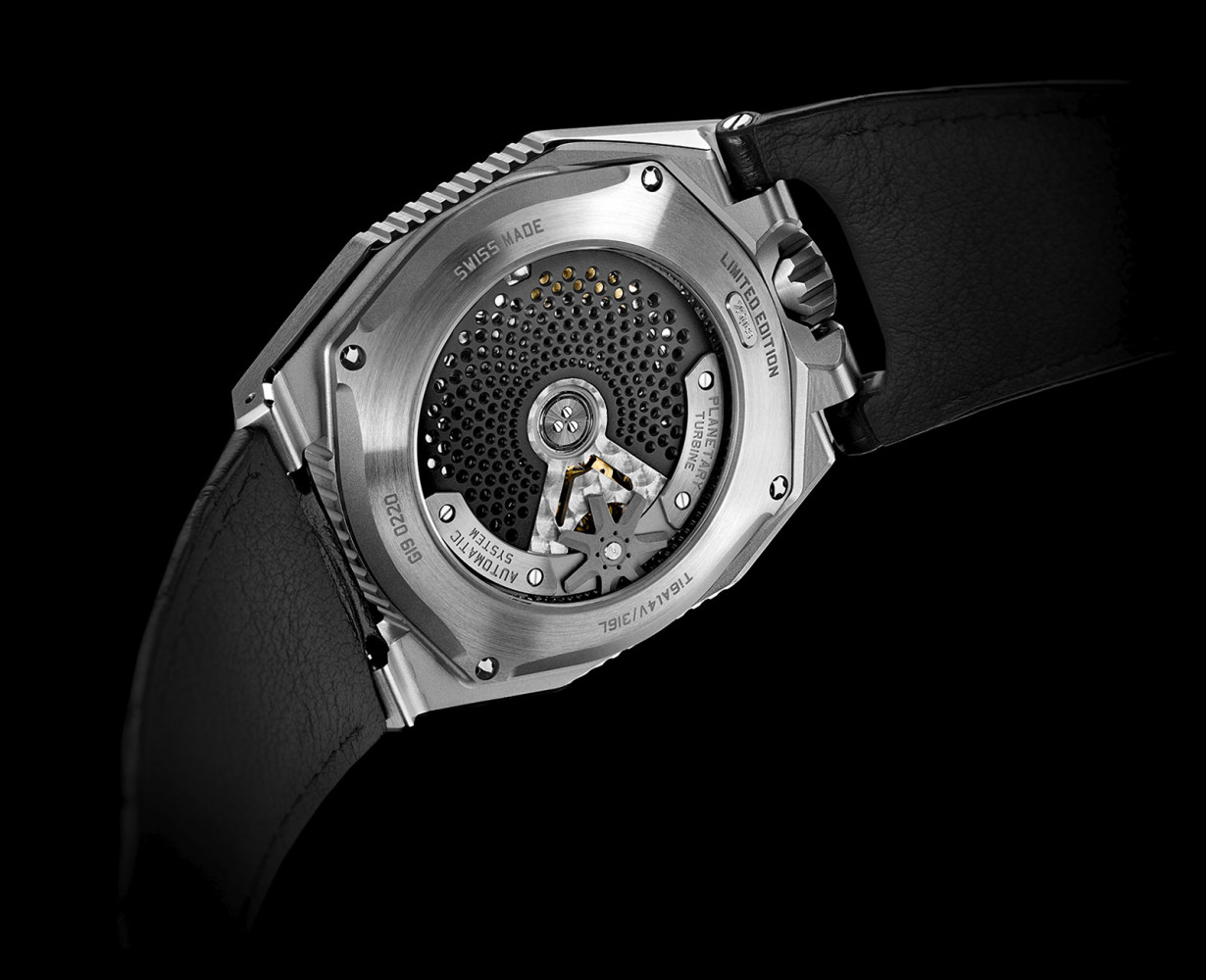 The beauty of the movement can be admired through the sapphire case-back, which also protects the watch from water to 30 meters of depth.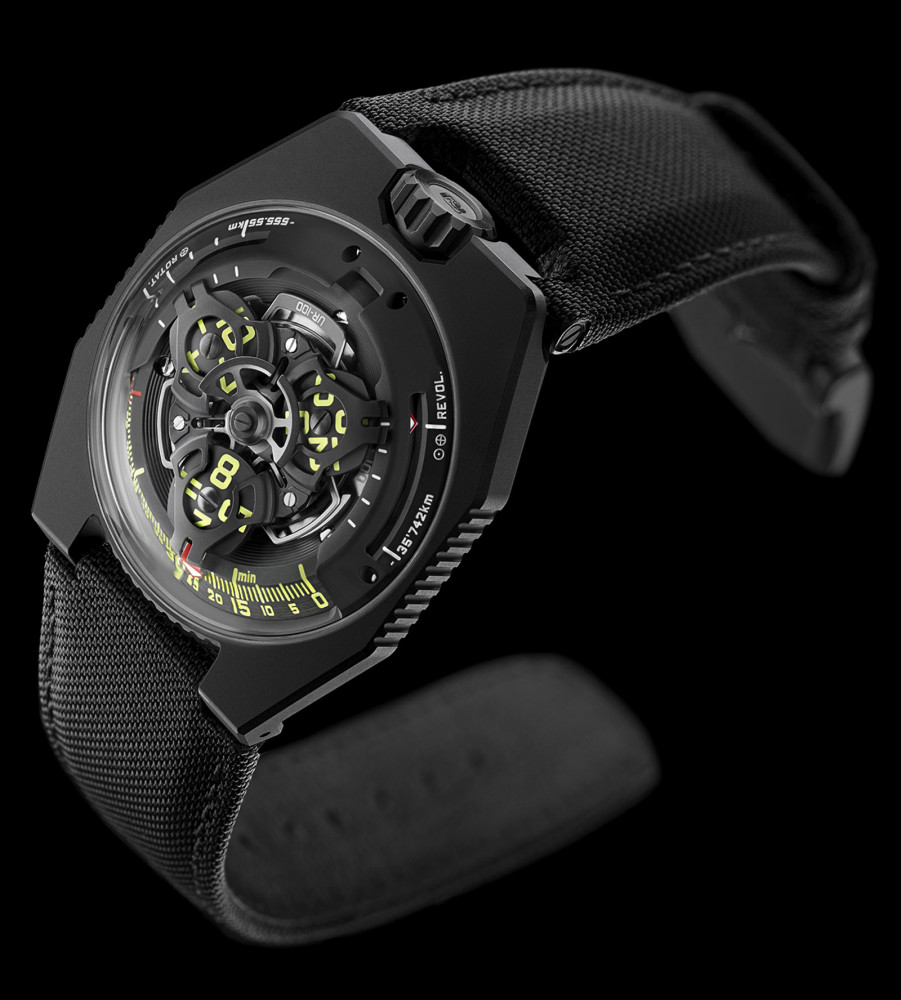 Urwerk UR-100 SpaceTime arrives in a retro-inspired case, evocative of the brand's early watches. The case is a deconstruction of an early Urwerk case, from the end of the 90's. The steel dome of the historic models is reproduced in sapphire crystal, while the form is emphasized in titanium and steel. The model arrives in two introductory editions: the UR-100 Iron (titanium and steel) and the UR-100 Black (titanium and steel with black PVD). Both are limited to 25 pieces and available for CHF 48,000 (prior taxes).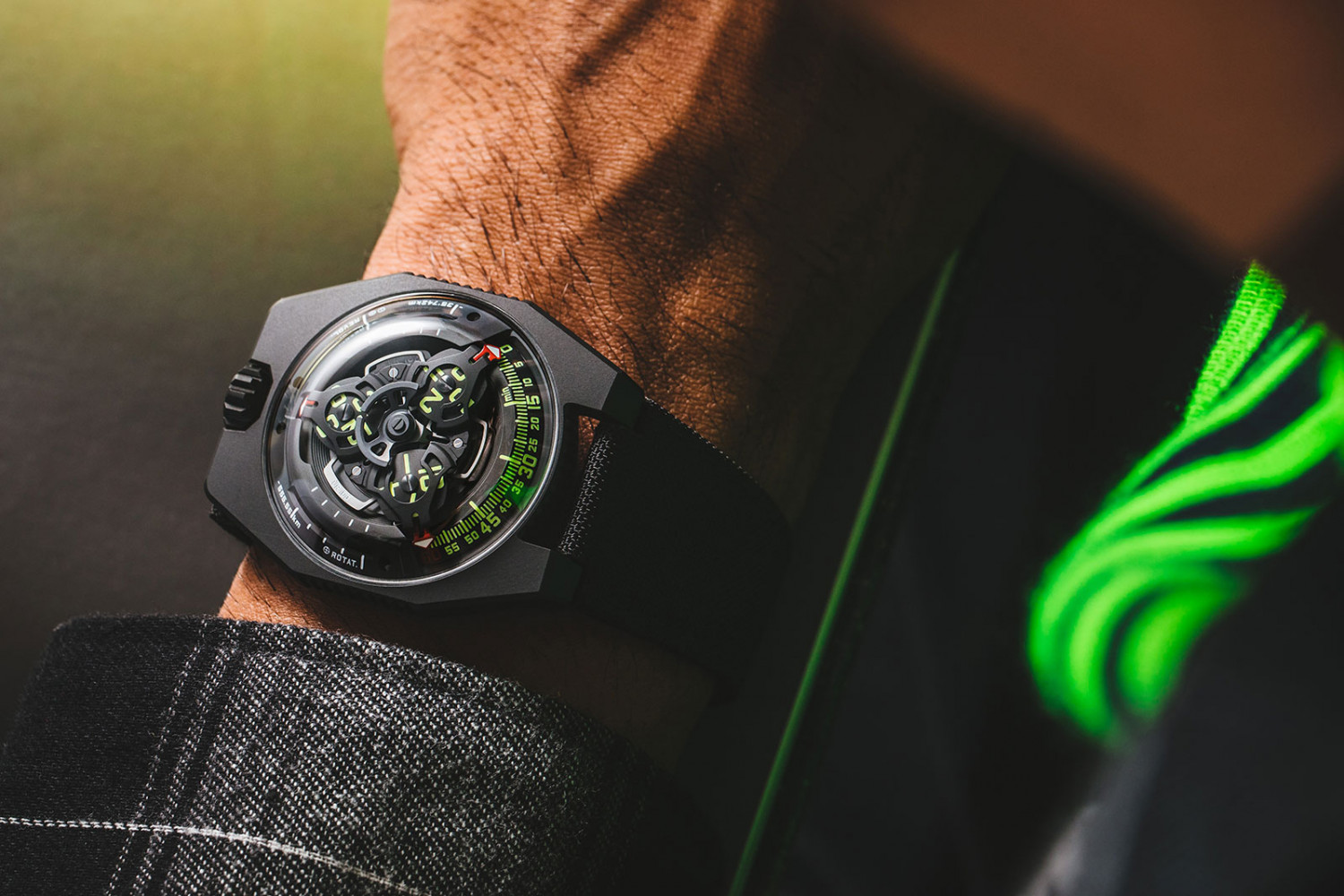 For more information, please visit urwerk.com.
Urwerk collections
Advertisement
Right now 33 watches on sale!
Latest News from Urwerk