Marina Milojević
|
05.16.19
|
05:20 PM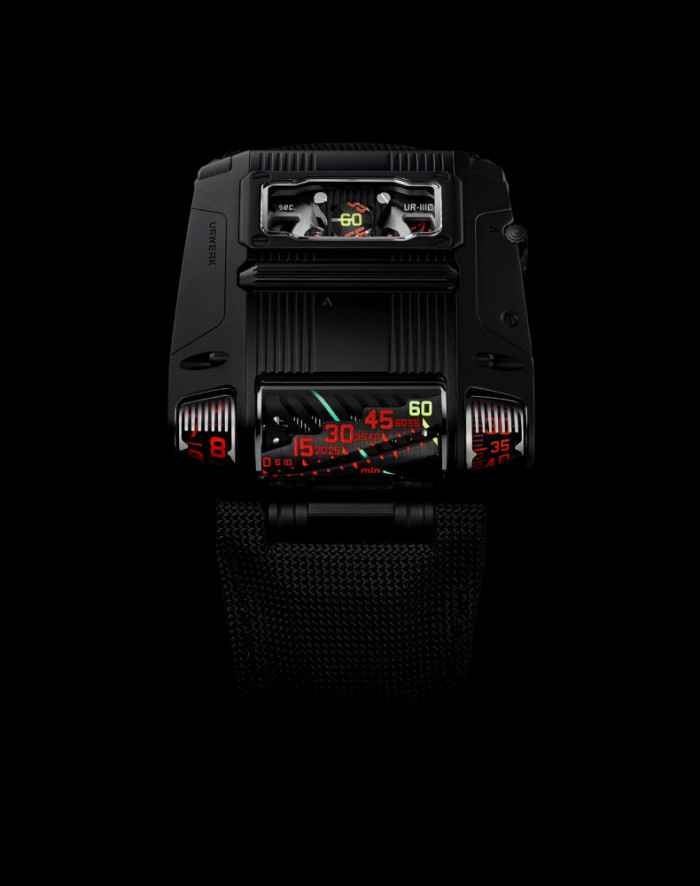 Urwerk extends its UR-111C Collection with a brand new iteration – the UR-111C Black Cobra. The model, which was introduced back in 2018 in two case materials, matte gunmetal steel and a classic steel version, is a part of the Special Projects collection that departs from Urwerk's signature series of wandering-hour complications. The UR-111C features two different displays of the minutes on the rollers, jumping digital hours, and optically transmitted skeletonized seconds.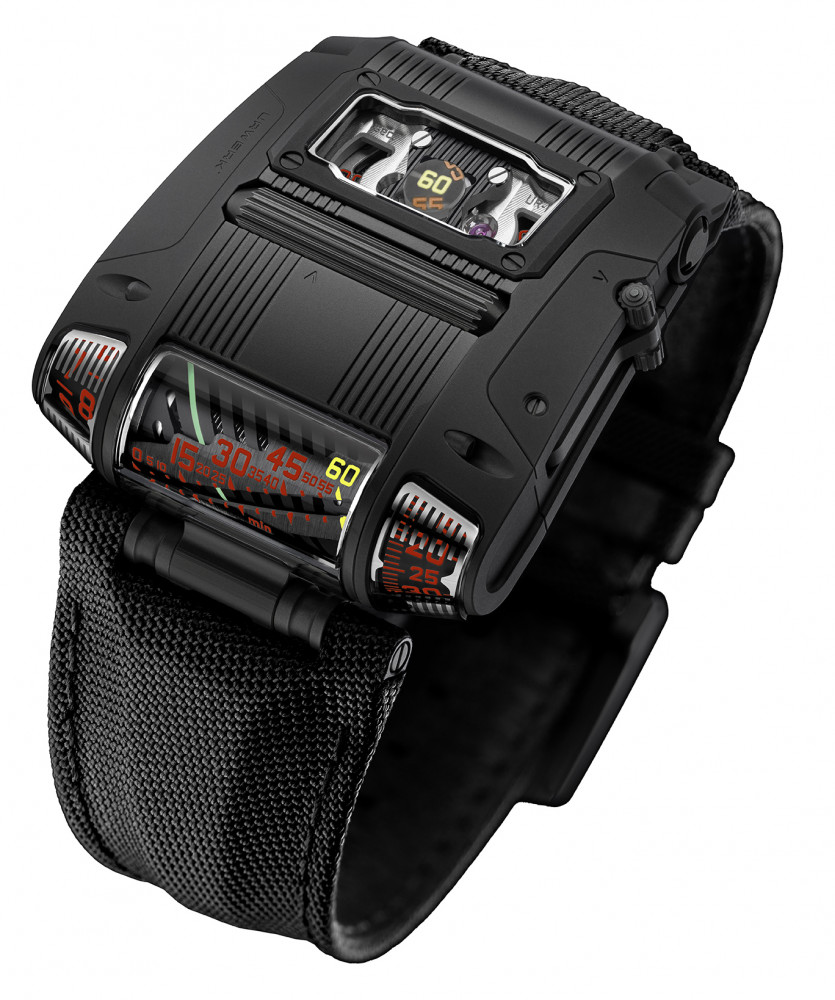 The new, SF-inspired timepiece takes its design cues from the UR-CC1 King Cobra. The case is made of blackened steel and titanium, boasting no less than 46mm in length, 42mm in width, and 15mm in height, at the thickest point. The black of the aerodynamic case is contrasted by vibrant red accents, and there's no visible crown sticking out from the side of the case.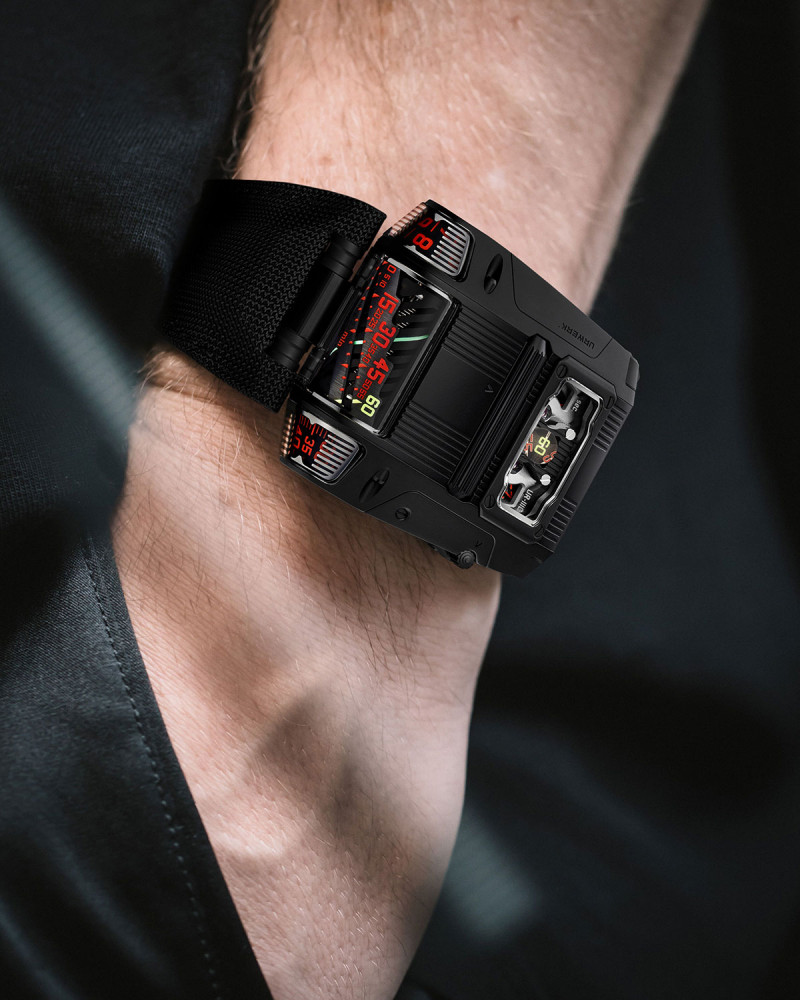 Instead, there's something that looks like a lever. The two functions of winding the watch and setting the time have been separated. Instead of a crown, there's a long cylinder that the user rolls with a finger to wind the watch. To set the time, the lever should be moved to the right to rotate the roller in either direction to set the time on the other cylinders.
Like the King Cobra, the UR-111C Black Cobra displays indications on the bottom of the case, so the time is always in the wearer's line of sight. There are three different displays. On the left is the rotating cone indicator with jumping hours marked in Arabic numerals. On the right side of the watch is a graduated cone that rotates once per hour to give the reading of the minutes. In the middle is a wide window shows the retrograde minutes.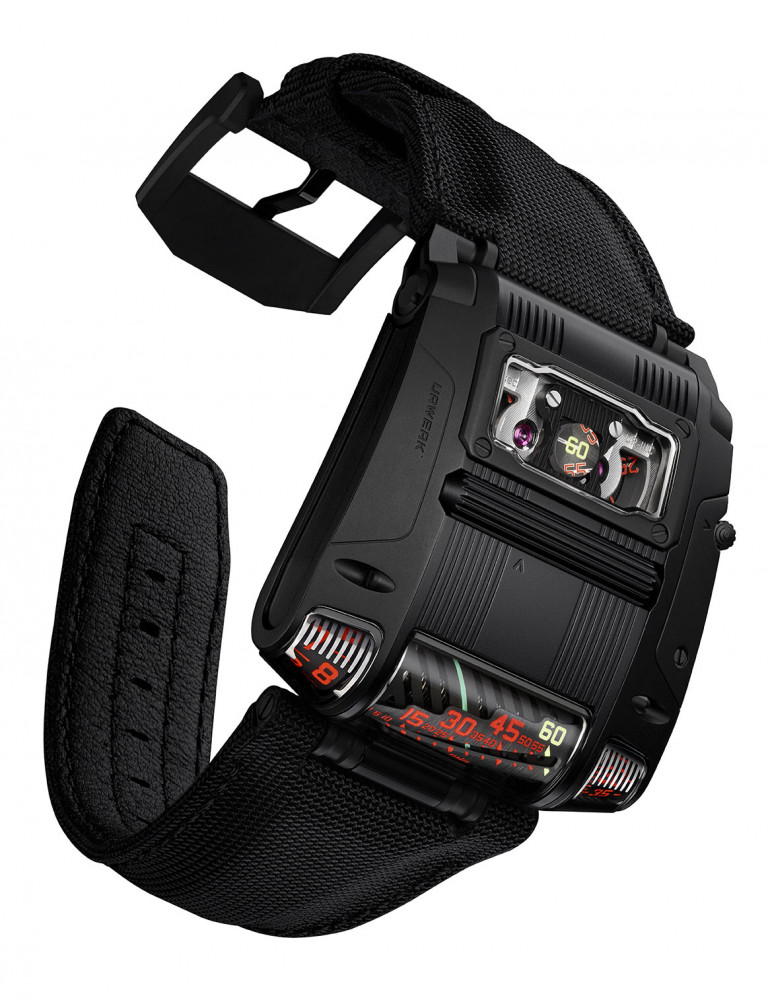 The seconds are shown separately, in an innovative manner. Digital seconds appear under a framed glass window, red against black, with 60th second appearing in yellow. The seconds look extraordinarily magnified as they pass across a circular window. They would be impossible to see if Urwerk didn't use a cluster of precisely aligned optical fibers situated a tenth of a millimeter above the numerals.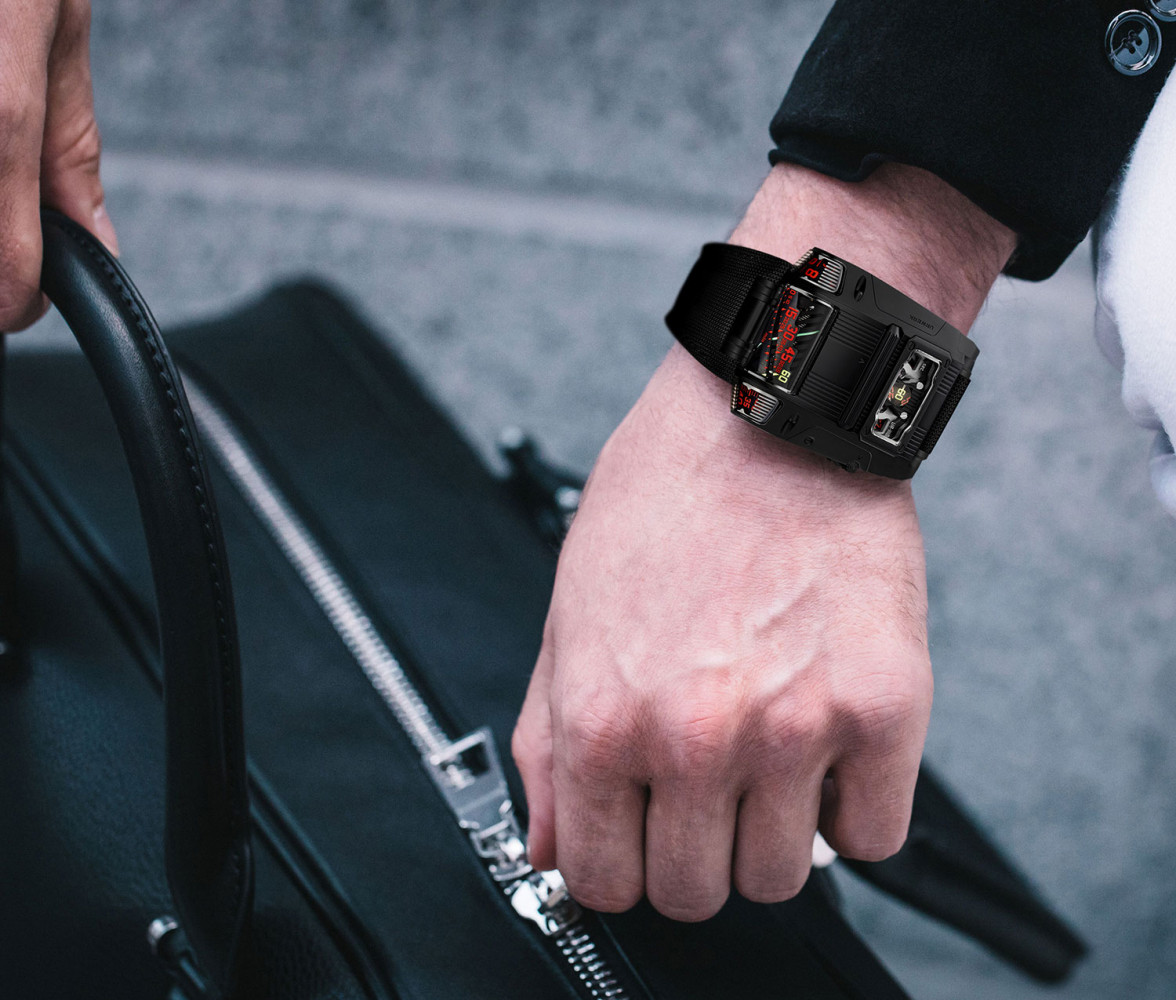 The self-winding caliber with stop seconds features a Swiss lever escapement and 37 jewels. It beats at a frequency of 4Hz and provides 48 hours of power reserve. Its delicate surfaces have been adorned with circular graining, sanding, Côtes de Genève, and polished screw heads.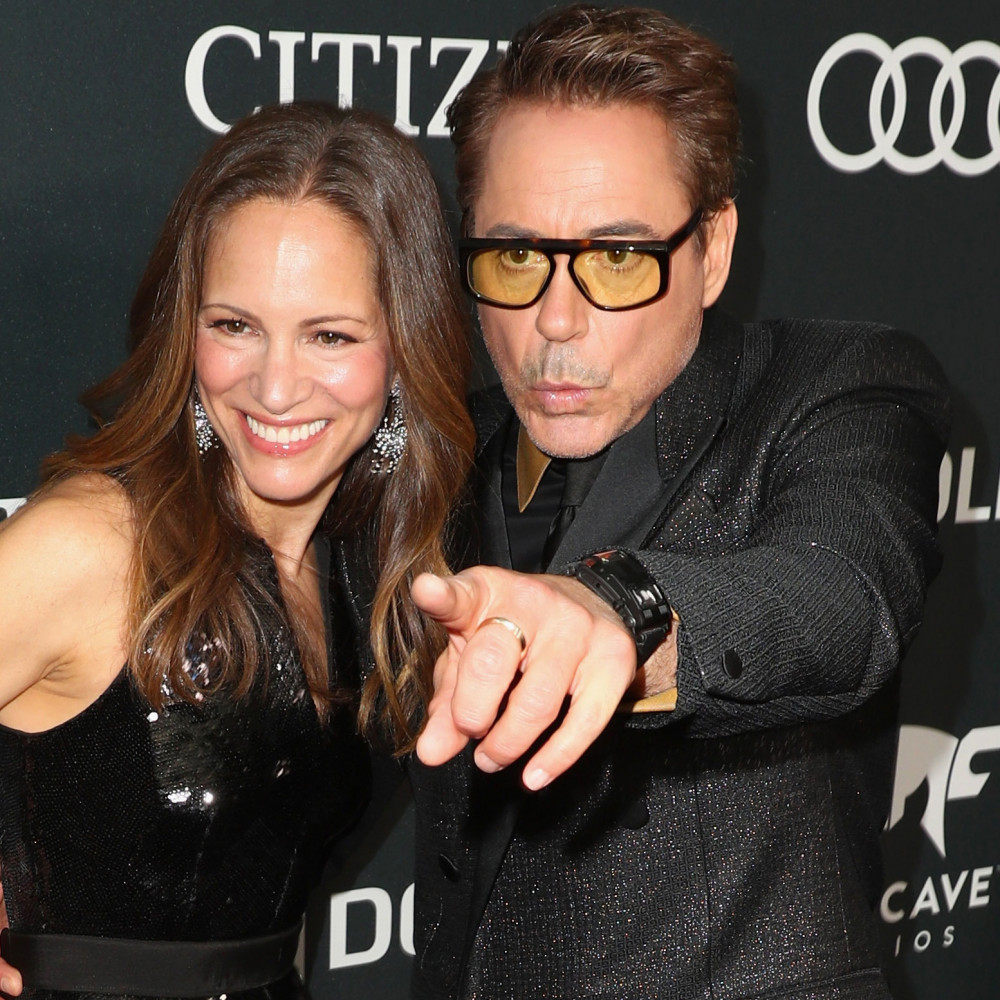 The Urwerk UR-111C Black Cobra is available in a limited run of 25 pieces only. The watch is priced at CHF 130.000 (excl. tax). One of the exemplars is proudly owned by Robert Downey Junior, who displayed the UR-111C Black Cobra on his wrist at the Avengers's Premiere, last April 22 in Los Angeles. Find out more at urwerk.com.
Urwerk collections
Advertisement
Right now 9 watches on sale!
Latest News from Urwerk